The National Oceanic and Atmospheric Administration study links changes in regionalized air pollution across the globe to storm activity going both up and down. A 50% decrease in pollution particles and droplets in Europe and the U.S. is linked to a 33% increase in Atlantic storm formation in the past couple decades, while the opposite is happening in the Pacific with more pollution and fewer typhoons, according to the study published in Wednesday's Science Advances.
NOAA hurricane scientist Hiroyuki Murakami ran numerous climate computer simulations to explain change in storm activity in different parts of the globe that can't be explained by natural climate cycles and found a link to aerosol pollution from industry and cars — sulfur particles and droplets in the air that make it hard to breathe and see.
Scientists had long known that aerosol pollution cools the air, at times reducing the larger effects of greenhouse gases from the burning of fossil fuel, and earlier studies mentioned it as a possibility in the increase in Atlantic storms, but Murakami found it a factor around the world and a more direct link.
Hurricanes need warm water — which is warmed by the air — for fuel and are harmed by wind shear, which changes in upper level winds that can decapitate storm tops. Cleaner air in the Atlantic and dirtier air in the Pacific, from pollution in China and India, mess with both of those, Murakami said.
In the Atlantic, aerosol pollution peaked around 1980 and has been dropping steadily since. That means the cooling that masked some of the greenhouse gas warming is going away, so sea surface temperatures are increasing even more, Murakami said. On top of that the lack of cooling aerosols has helped push the jet stream — the river of air that moves weather from west to east on a roller-coaster-like path — further north, reducing the shear that had been dampening hurricane formation.
"That's why the Atlantic has gone pretty much crazy since the mid-'90s and why it was so quiet in the '70s and '80s," said climate and hurricane scientist Jim Kossin of the risk firm The Climate Service. He wasn't part of the study but said it makes sense. The aerosol pollution "gave a lot of people in the '70s and '80s a break, but we're all paying for it now."
There are other factors in tropical cyclone activity with La Nina and El Nino — natural fluctuations in equatorial Pacific temperatures that alter climate worldwide — being huge. Human-caused climate change from greenhouse gases, that will grow as aerosol pollution reductions level out, is another, and there other natural long-term climatic oscillations, Murakami said.
Climate change from greenhouse gases is expected to reduce the overall number of storms slightly, but increase the number and strength of the most intense hurricanes, make them wetter and increase storm surge flooding, Murakami, Kossin and other scientists said.
While aerosol cooling is maybe half to one-third smaller than the warming from greenhouse gases, it is about twice as effective in reducing tropical cyclone intensity compared to warming increasing it, said Columbia University climate scientist Adam Sobel, who wasn't part of the study. As aerosol pollution stays at low levels in the Atlantic and greenhouse gas emissions grow, climate change's impact on storms will increase in the future and become more prominent, Murakami said.
In the Pacific, aerosol pollution from Asian nations has gone up 50% from 1980 to 2010 and is starting to drop now. Tropical cyclone formation from 2001 to 2020 is 14% lower than 1980 to 2000, Murakami said.
Murakami also found a correlation that was a bit different heading south. A drop in European and American aerosol pollution changed global air patterns in a way that it meant a decrease in southern hemisphere storms around Australia.
But as much as more hurricanes in the Atlantic can be a problem, the deaths from extra storms don't compare to the seven million people a year globally who die from air pollution, said University of Washington public health professor Kristie Ebi, who studies health, climate and extreme weather.
"Air pollution is a major killer, so reducing emissions is critical no matter what happens with the number of cyclones," said Ebi, who wasn't part of the study.
What hurricane season was like the year you were born
What hurricane season was like the year you were born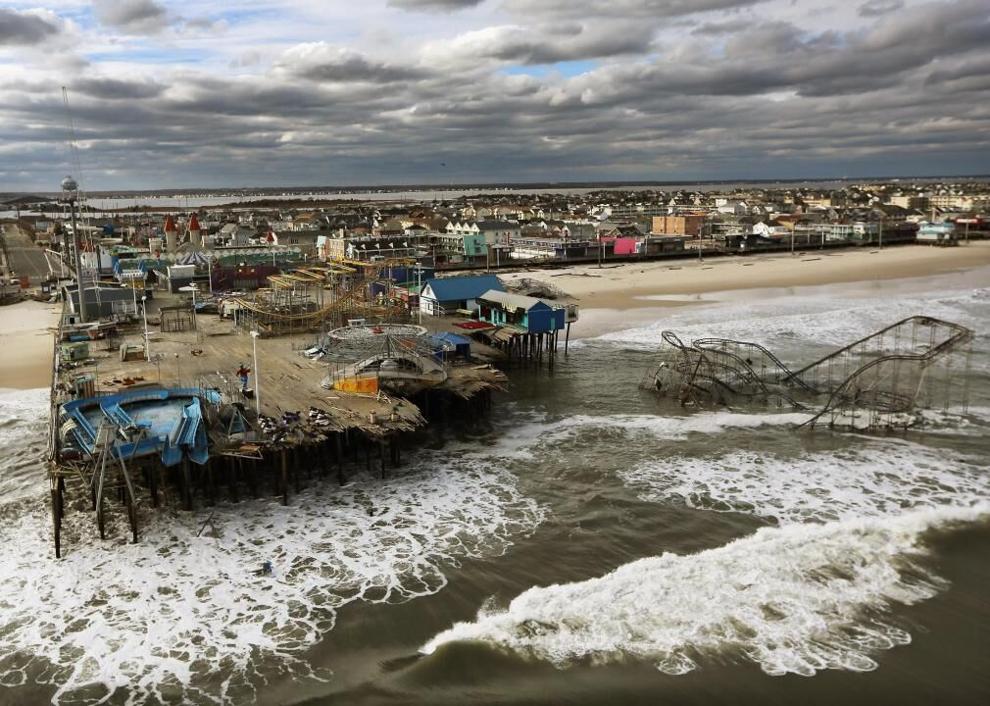 1919: The Atlantic-Gulf Hurricane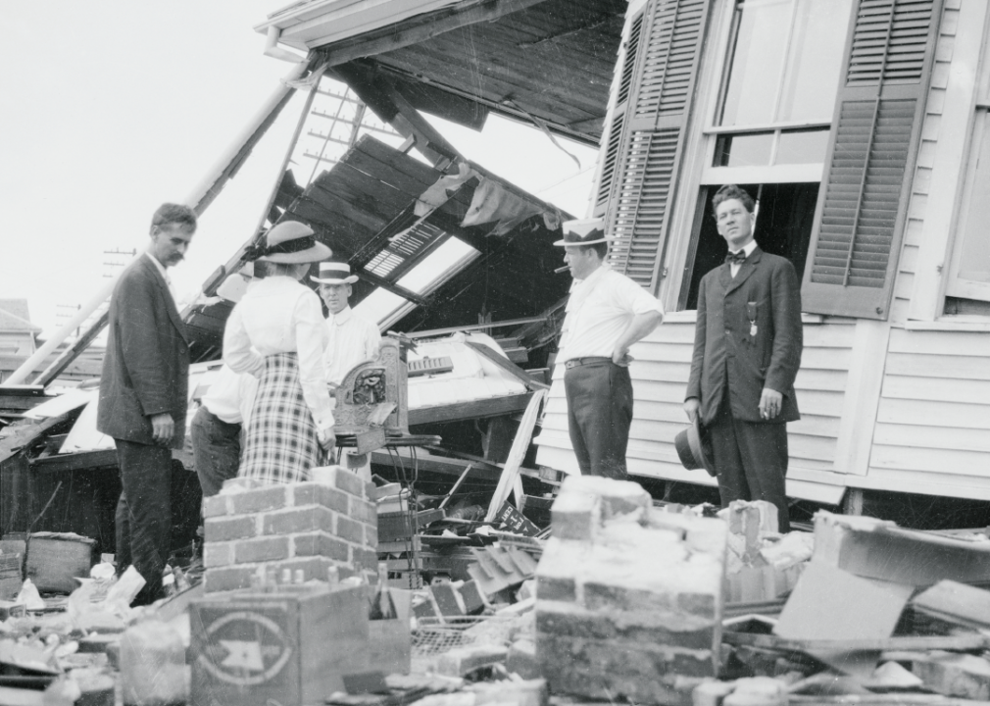 1920: Louisiana hurricane kills one person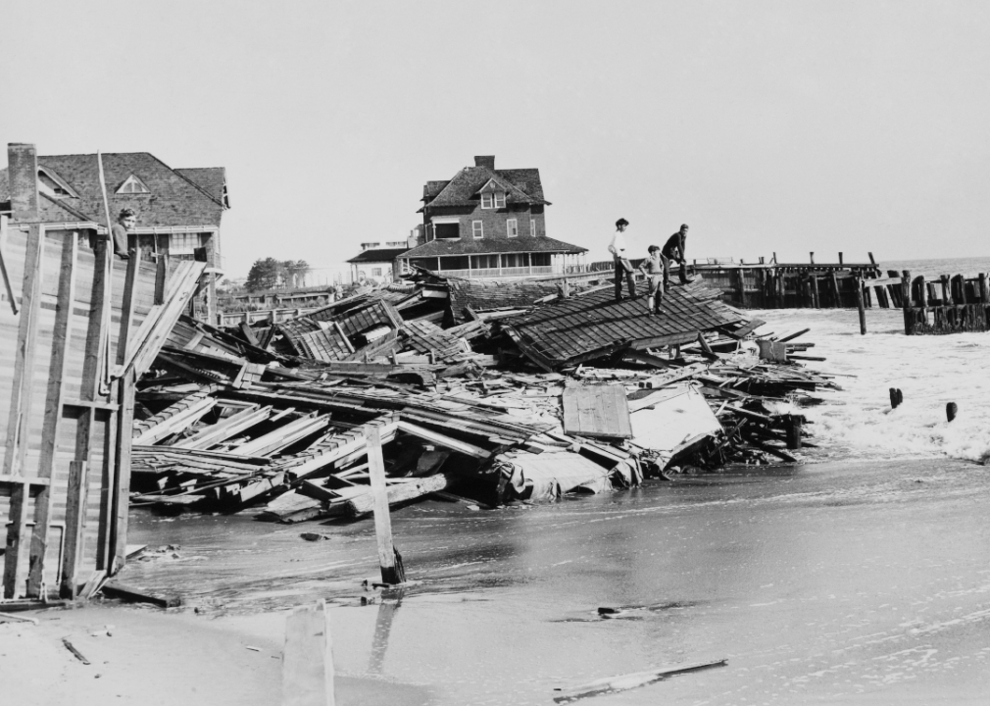 1921: The forgotten nightmare hurricane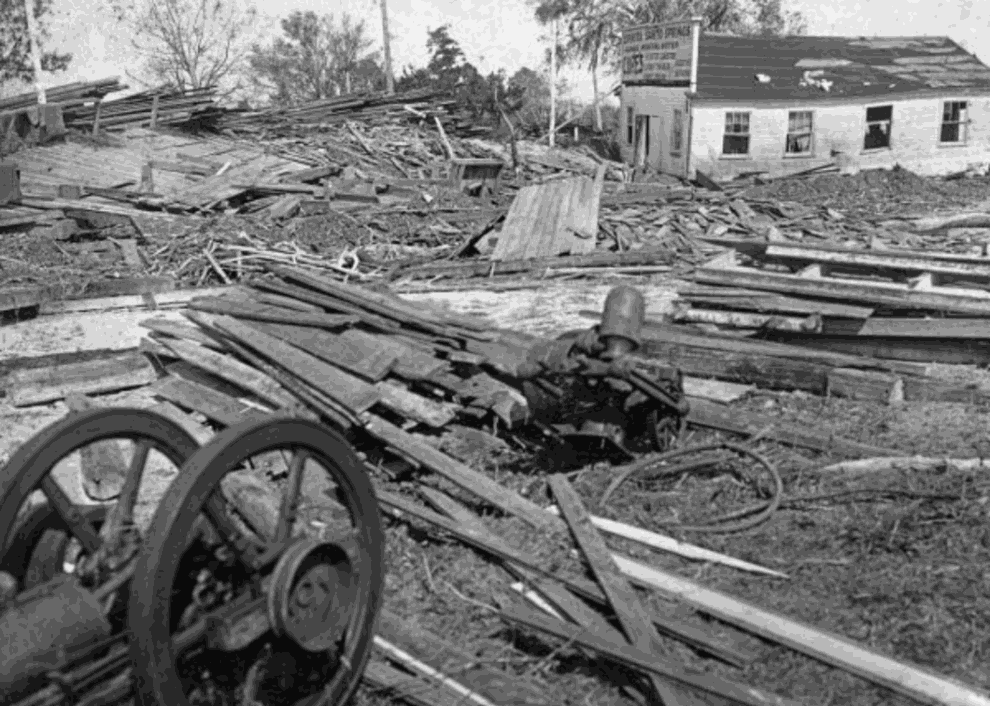 1922: An international hurricane season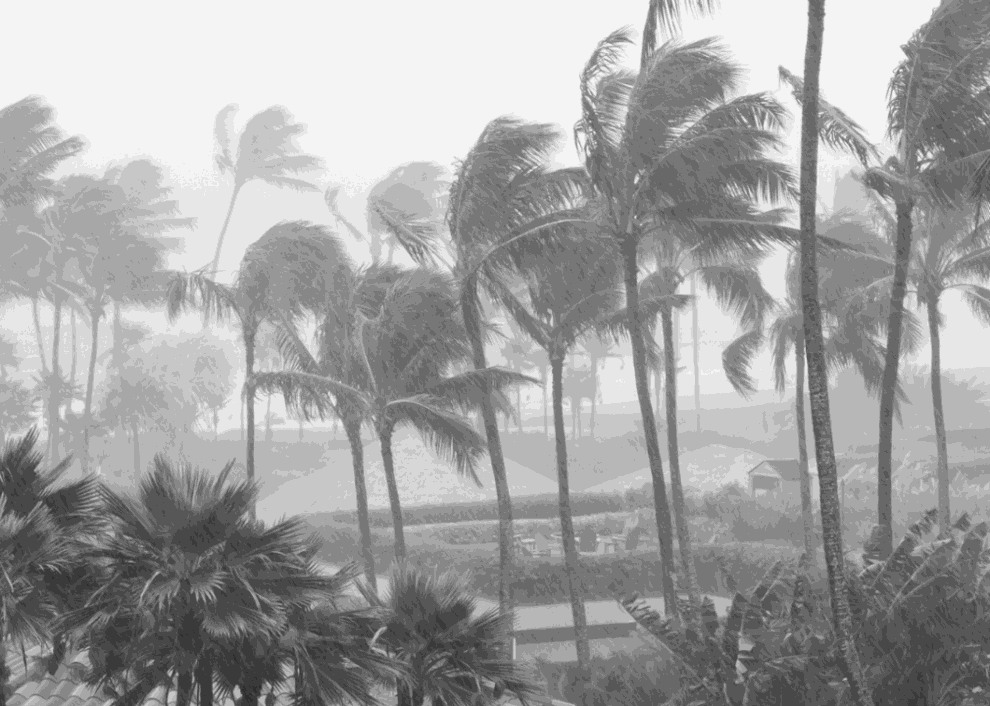 1923: Four hurricanes hit the US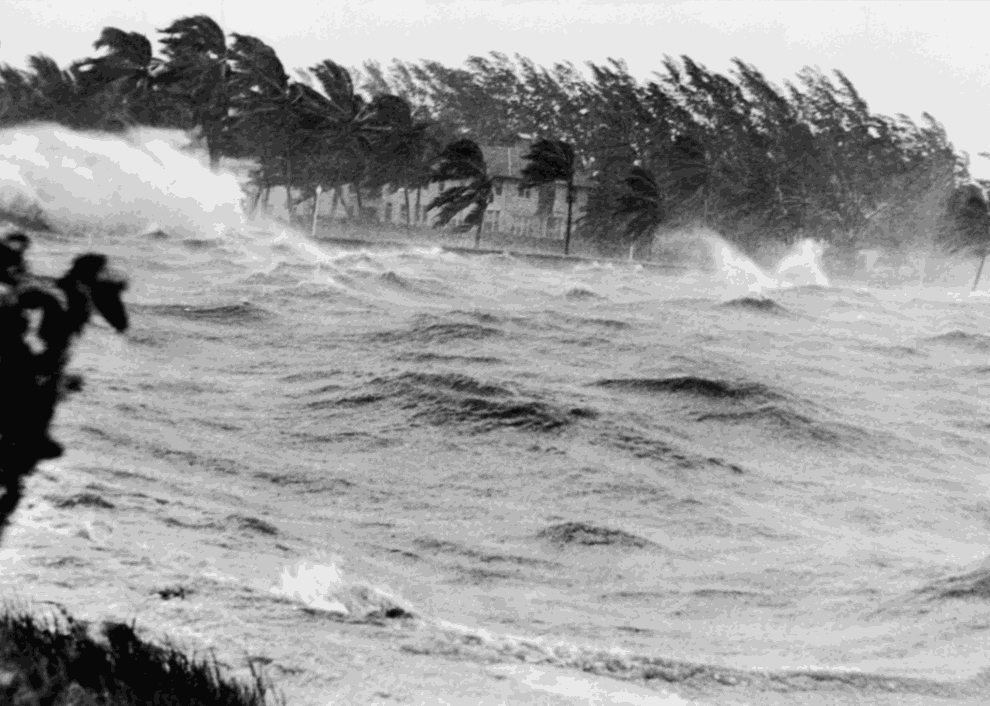 1924: First Category 5 on record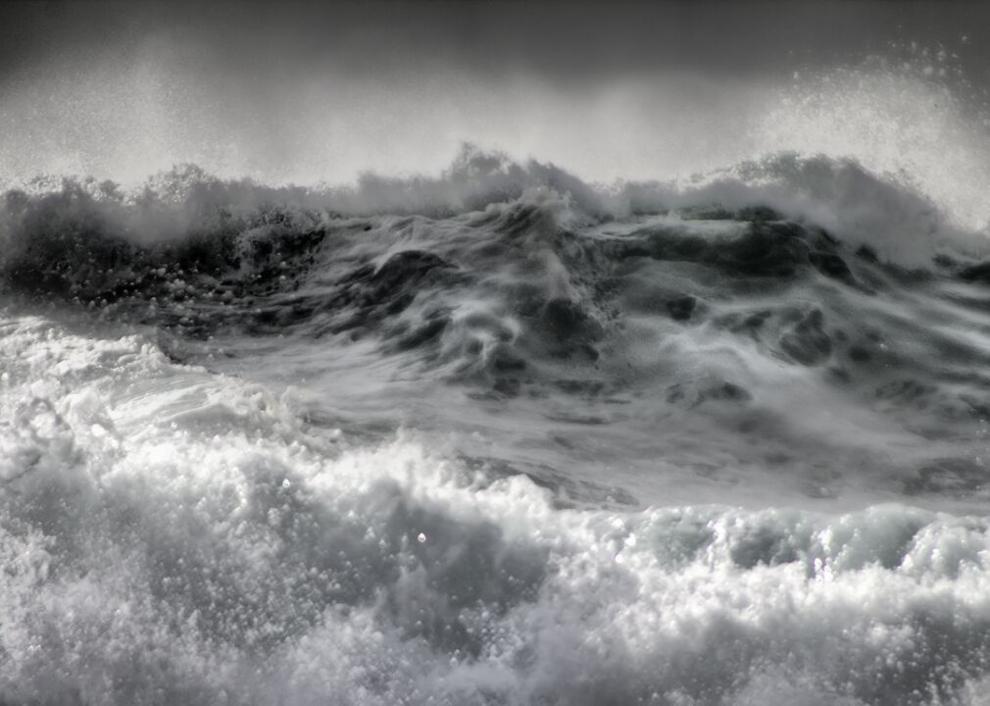 1925: Latest hurricane to hit the U.S.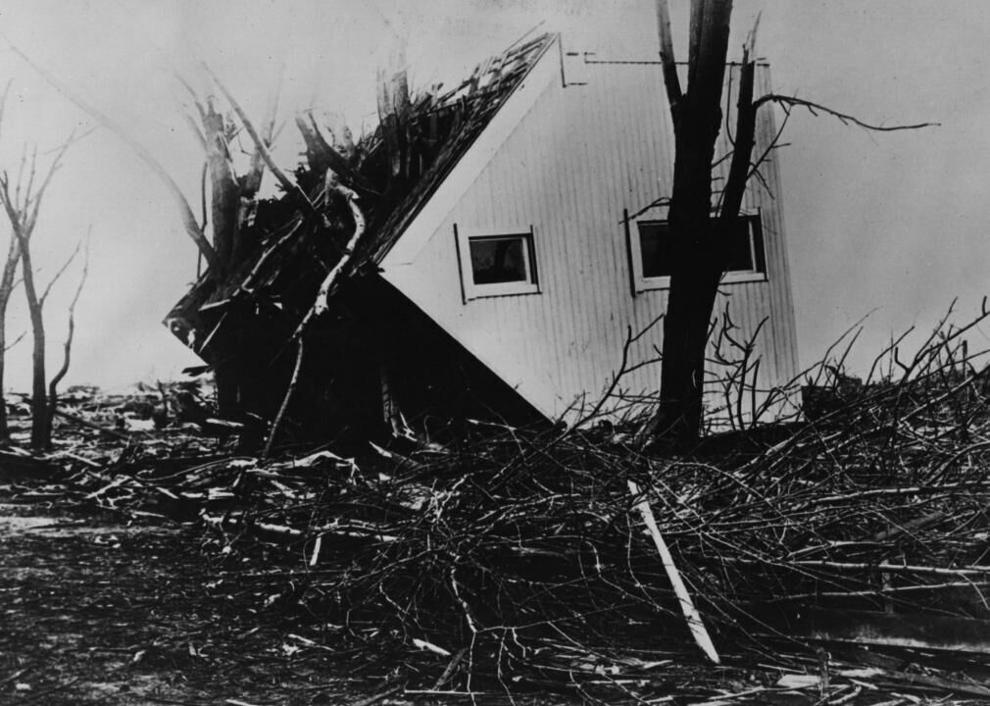 1926: A deadly hurricane season
1927: Storms pass the US, hit Canada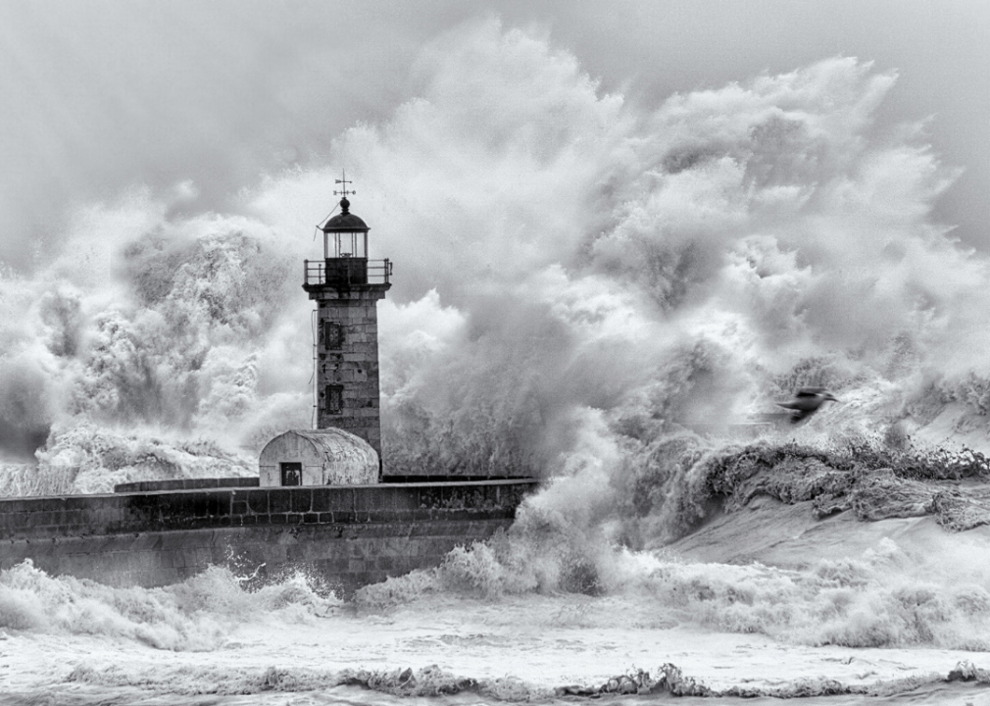 1928: Second deadliest to hit US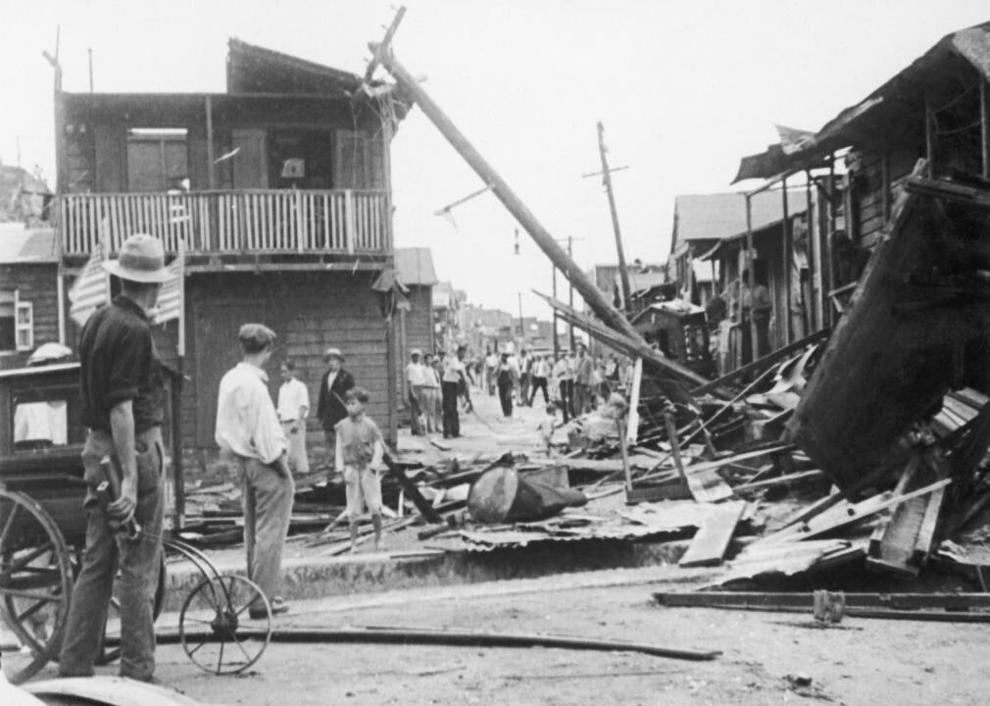 1929: A three-day stationary hurricane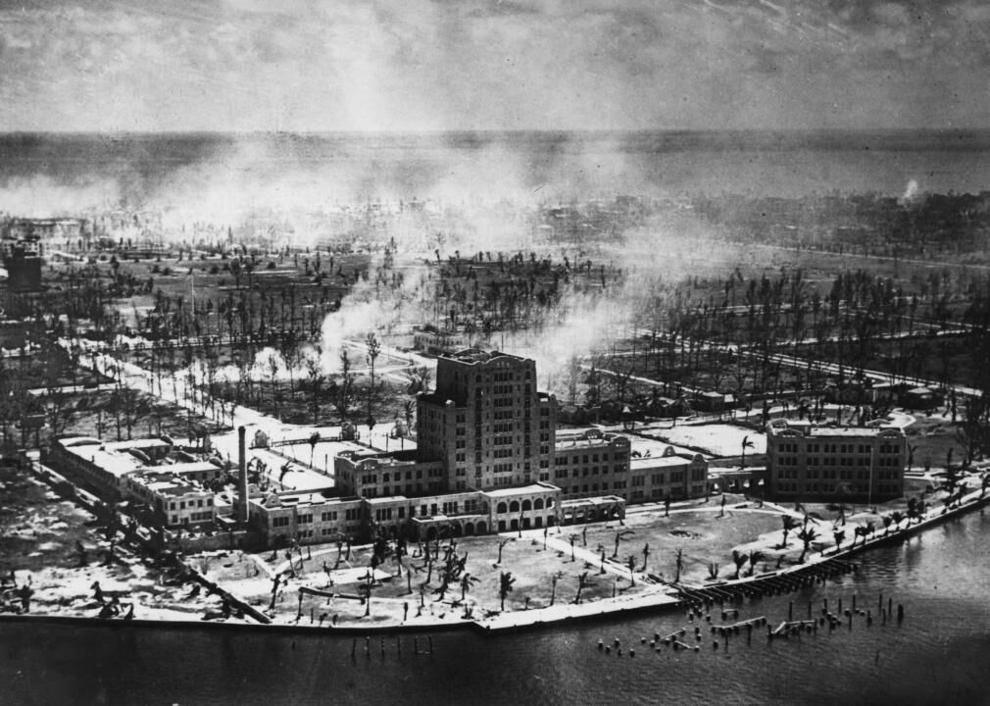 1930: Fifth deadliest Atlantic hurricane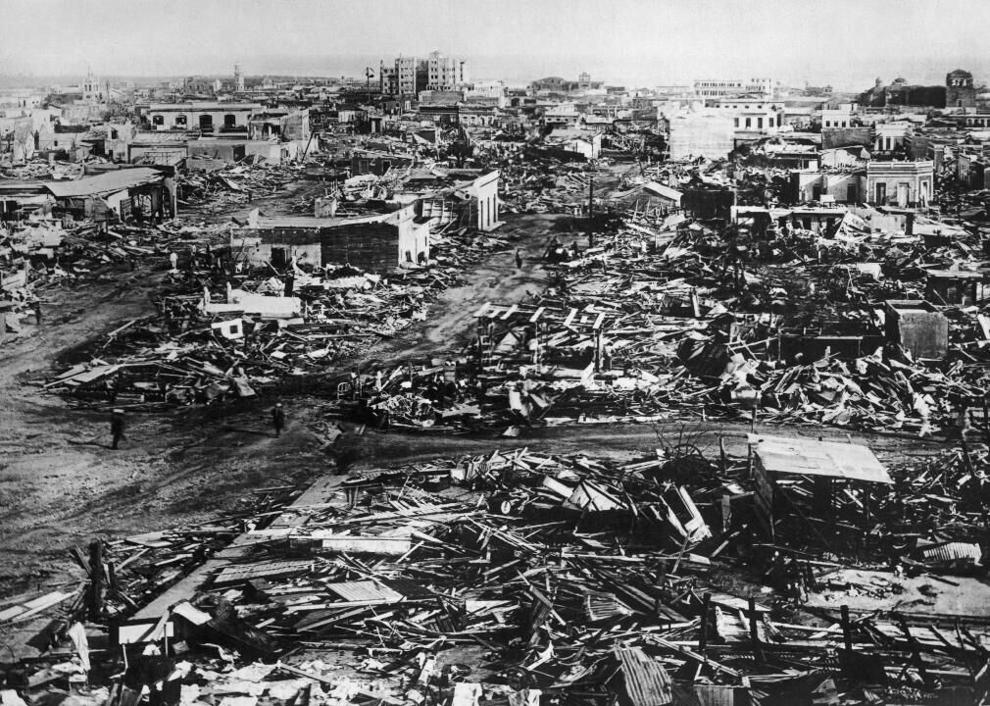 1931: Deadliest hurricane to hit Belize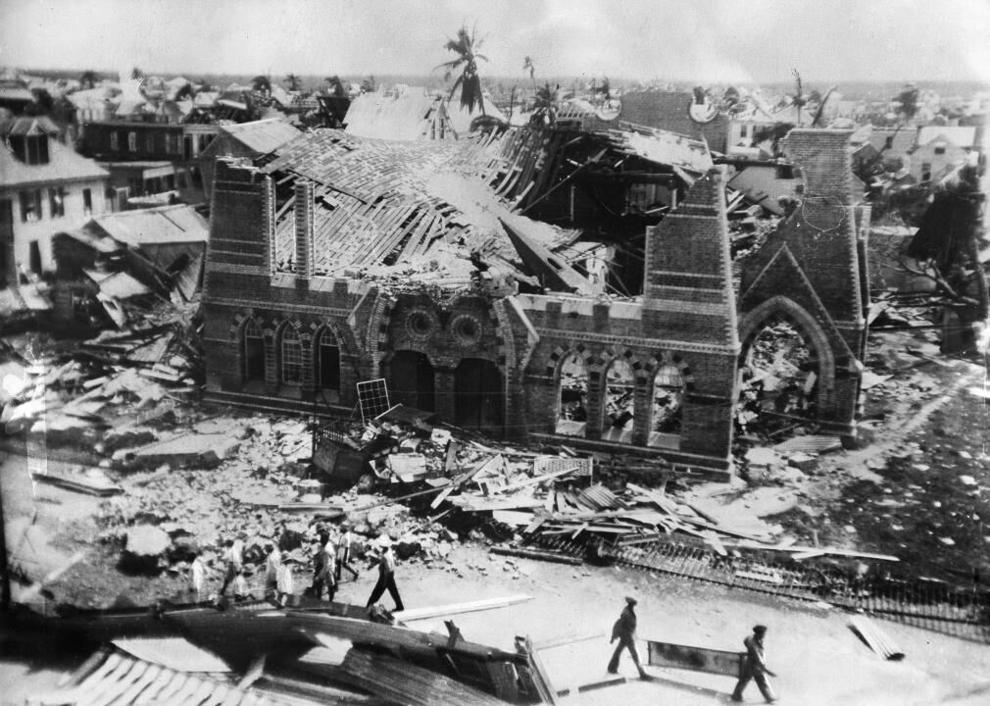 1932: Category 4 hurricane strikes Cuba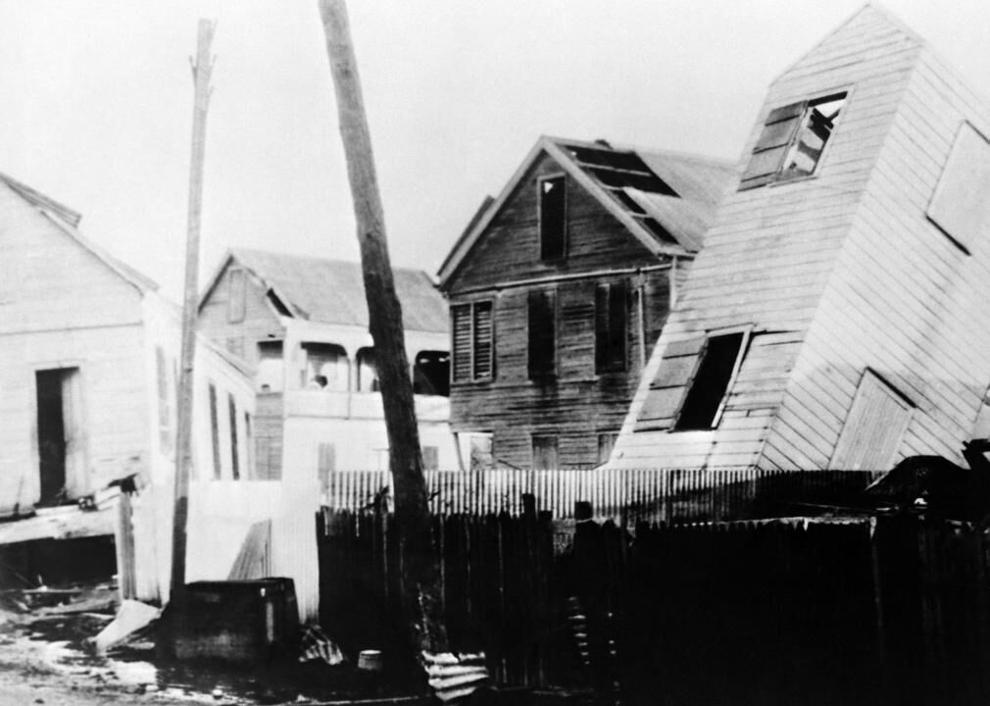 1933: Third most active hurricane season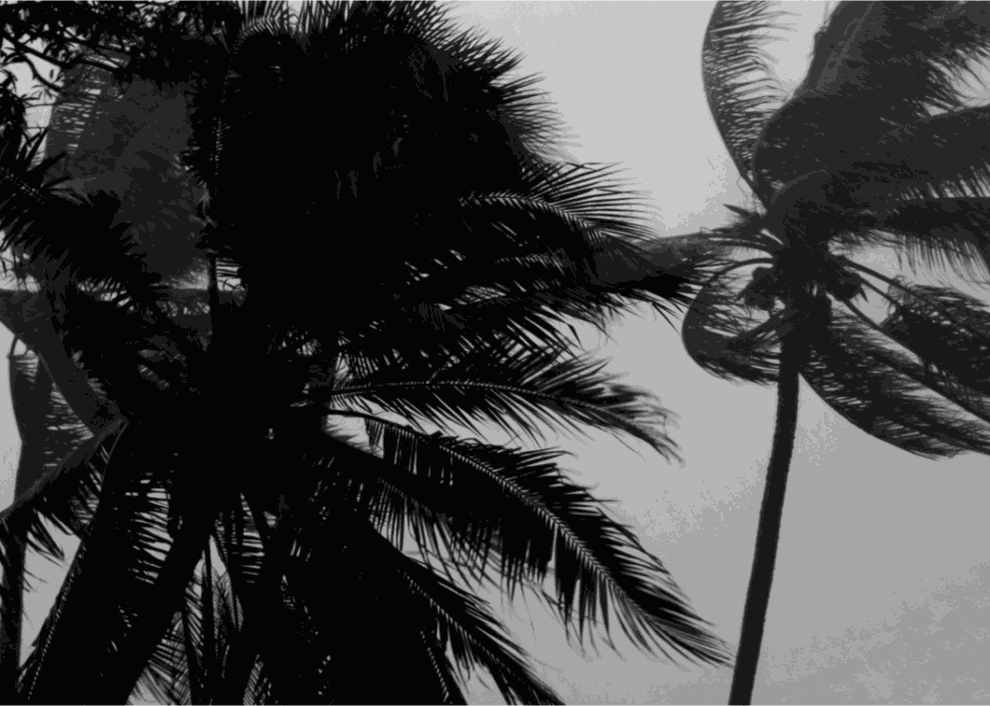 1934: Tropical storm kills 3,000 people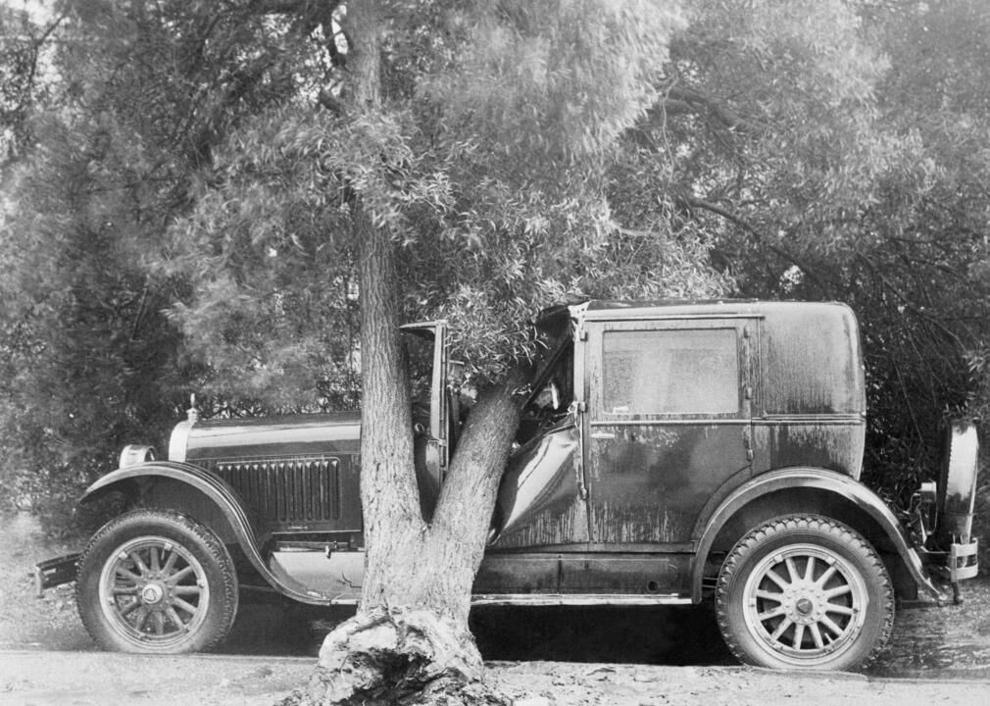 1935: Category 5 Labor Day Hurricane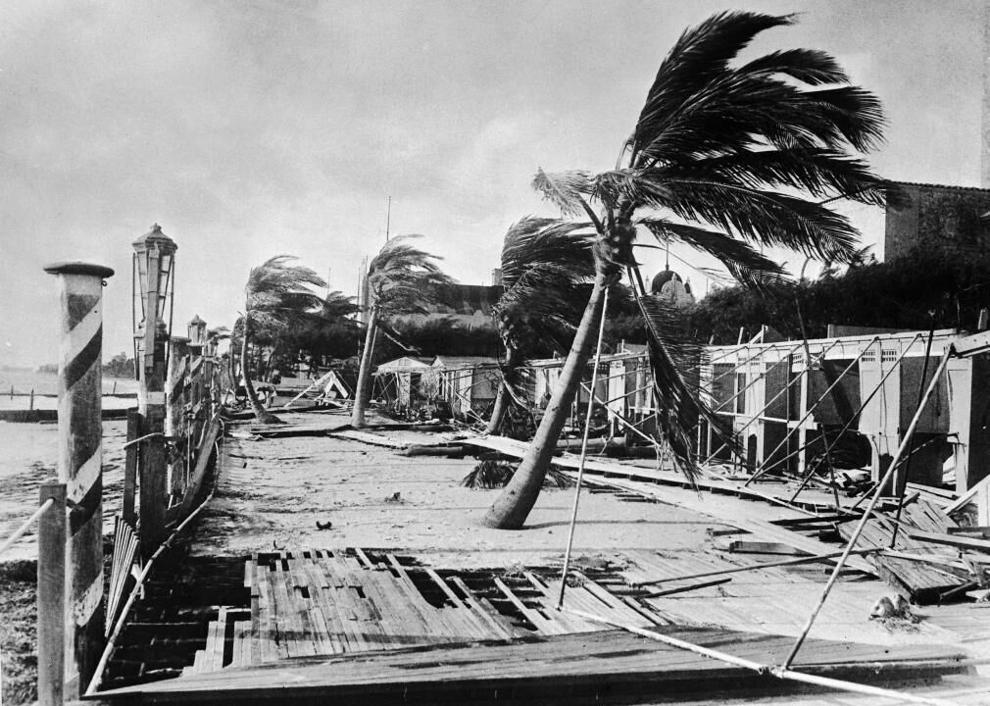 1936: Sixth most active hurricane season
1937: A short hurricane season
1938: Fastest hurricane eye movement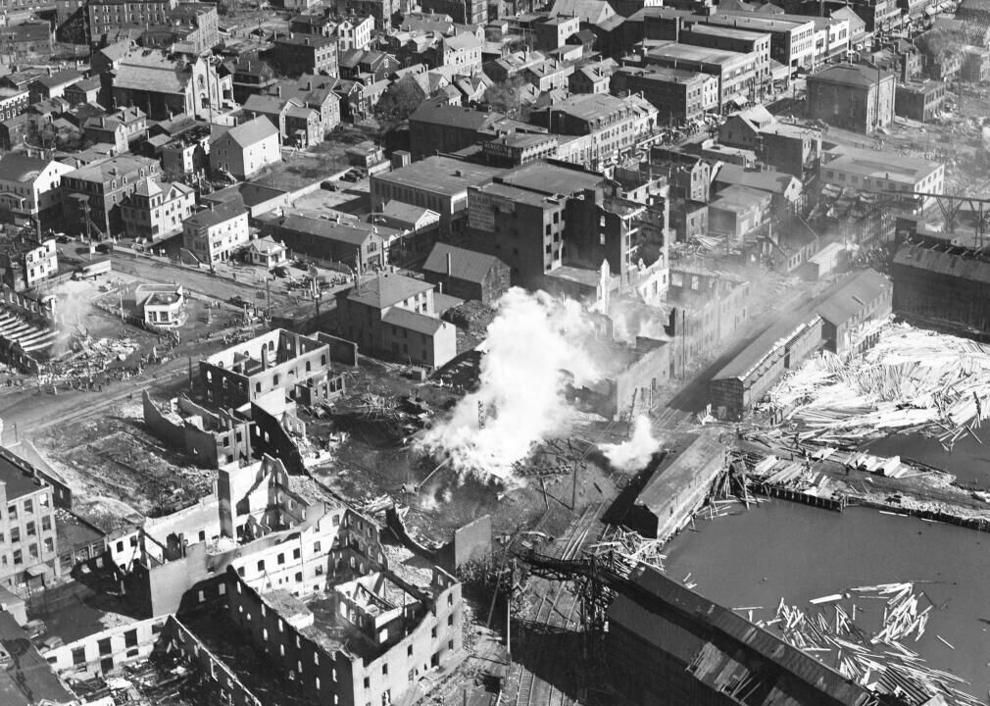 1939: Four hurricanes strike Southern California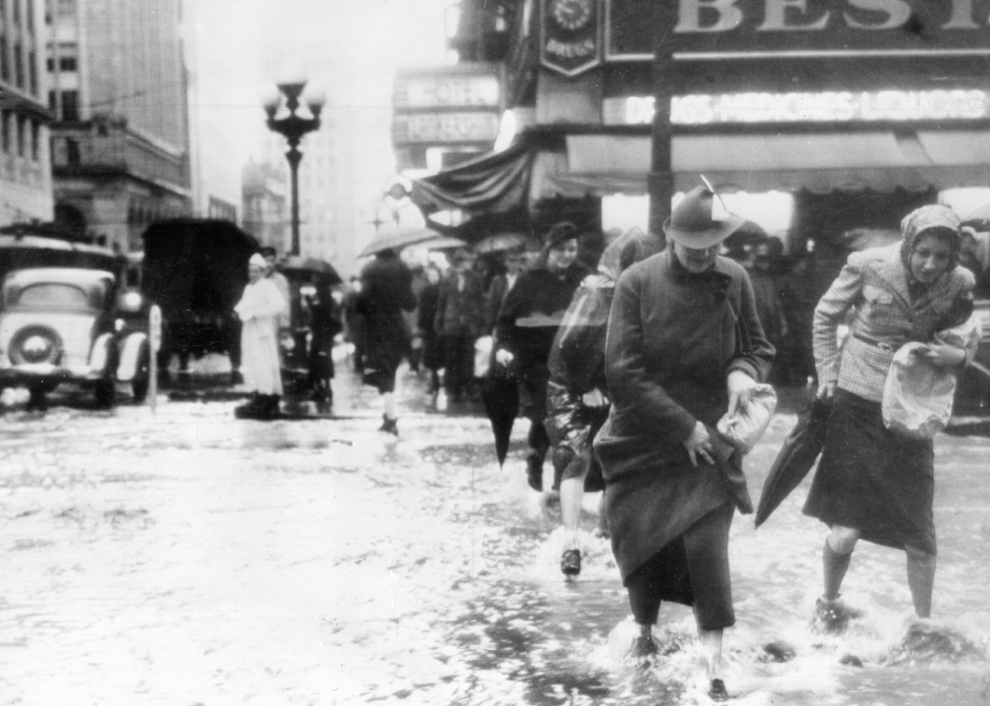 1940: Wettest hurricane in Louisiana history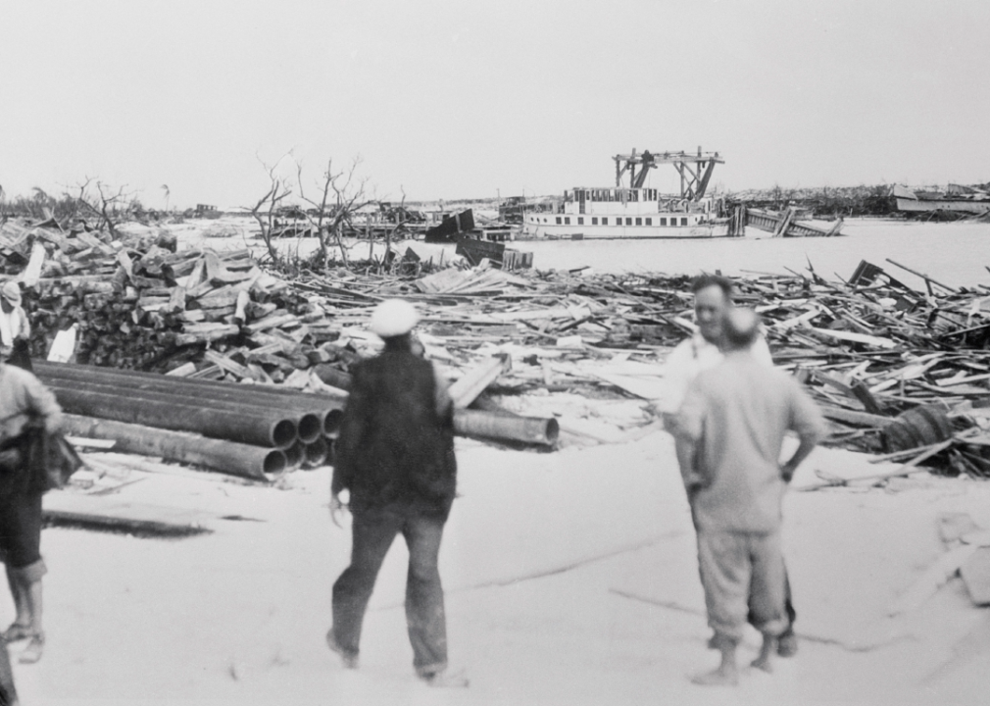 1941: Unnamed hurricane breaches Texas seawall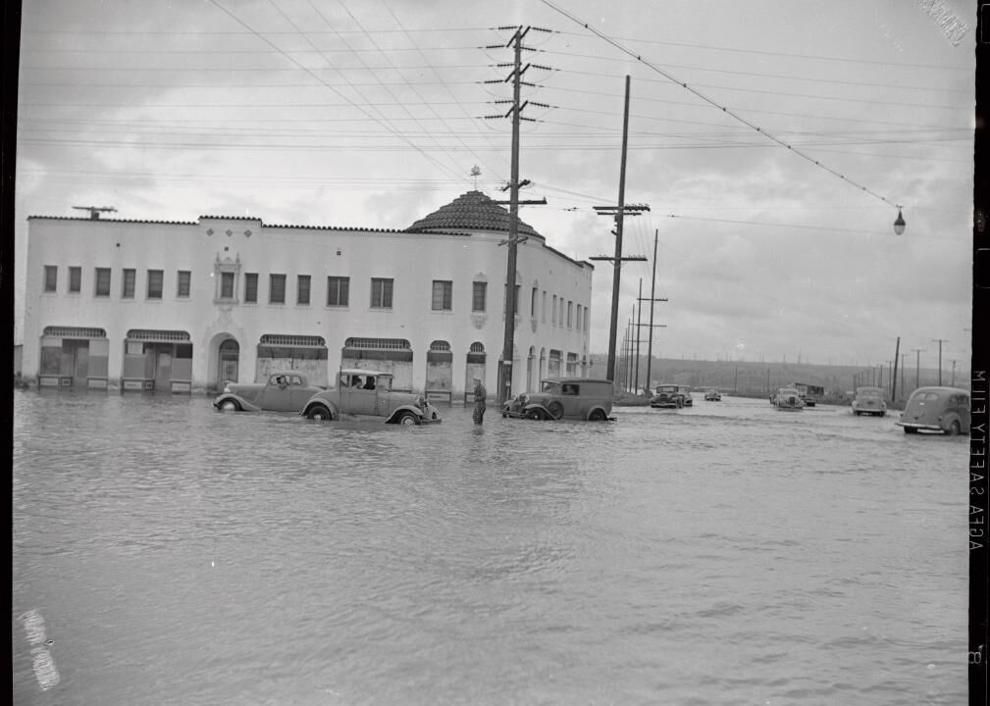 1942: Multiple hurricanes batter Texas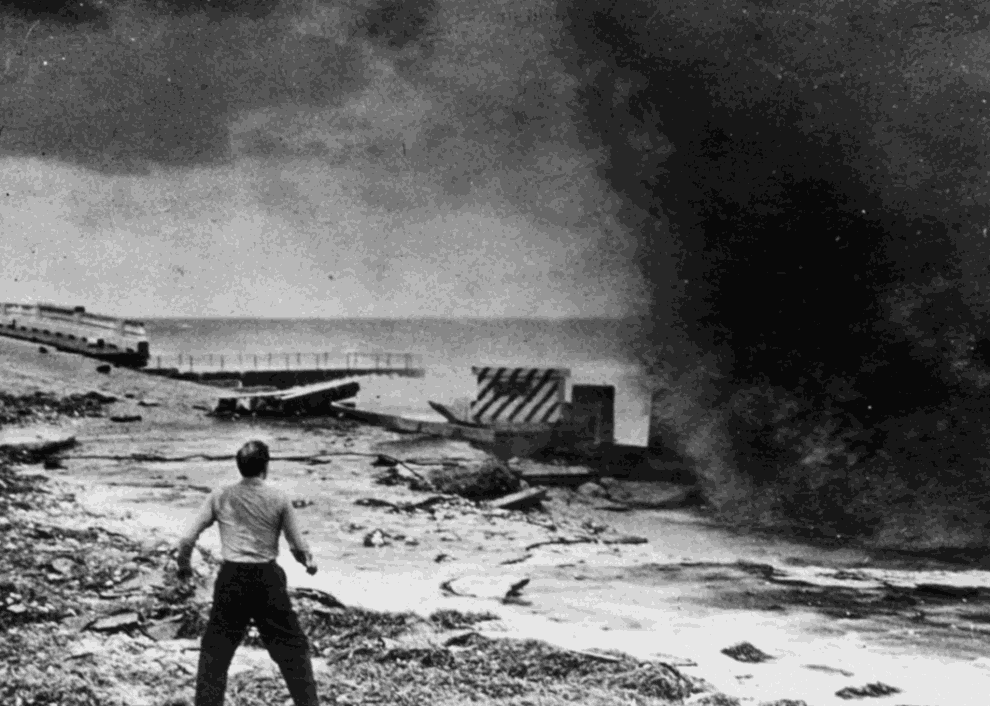 1943: Surprise hurricane during World War II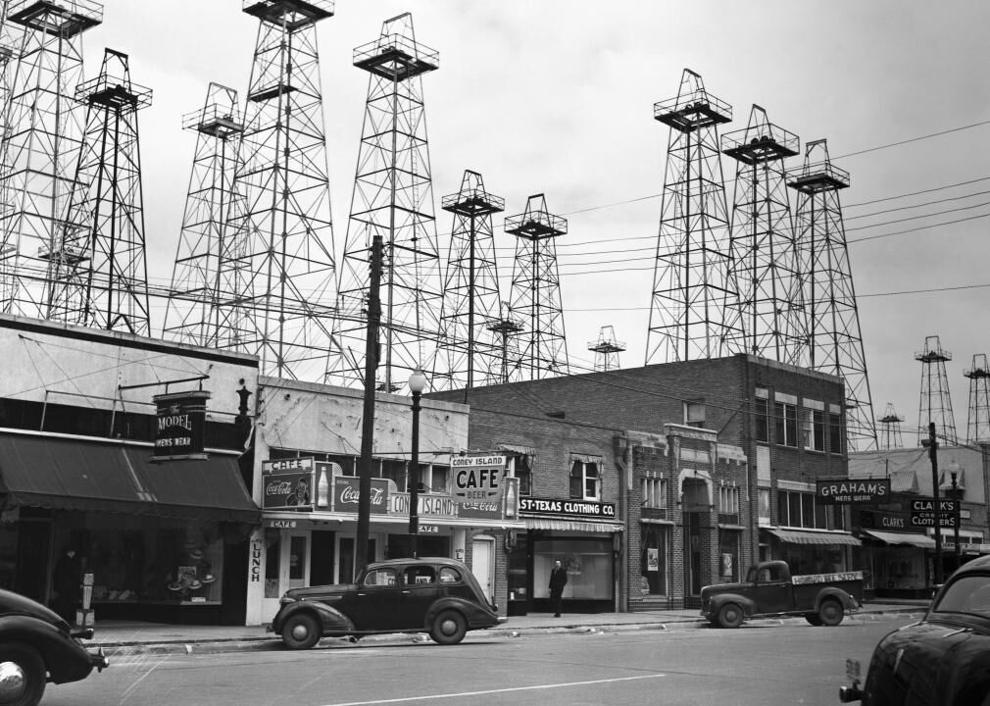 1944: Hurricane sinks World War II ships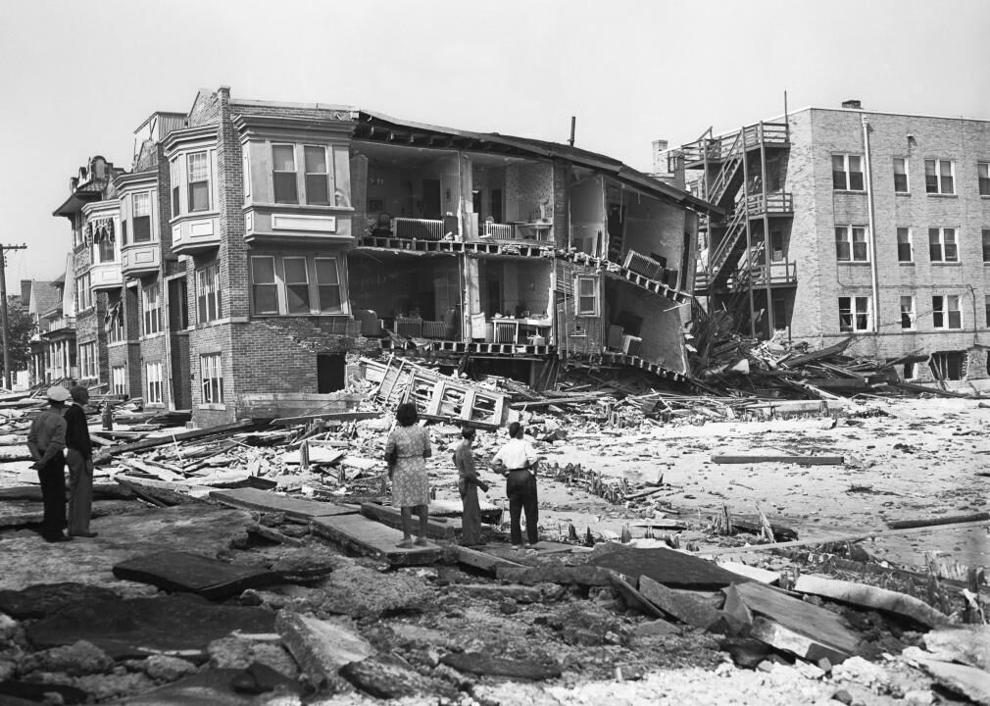 1945: Homestead Hurricane destroys blimp hangars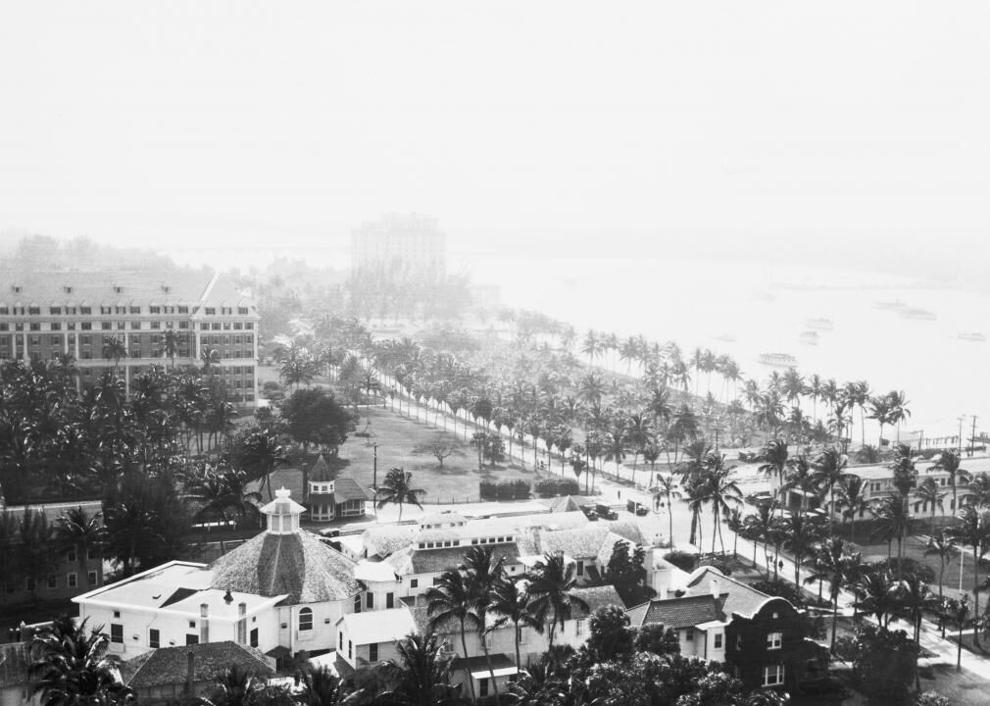 1946: No hurricane deaths in U.S.
1947: Attempts to weaken a hurricane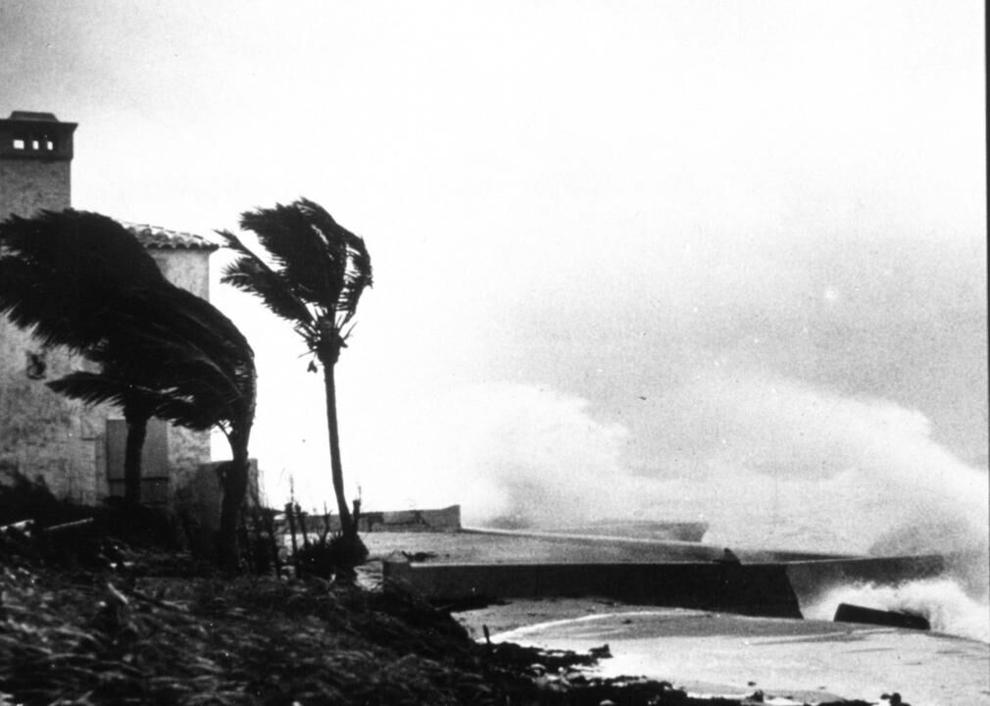 1948: Two hurricanes hit south Florida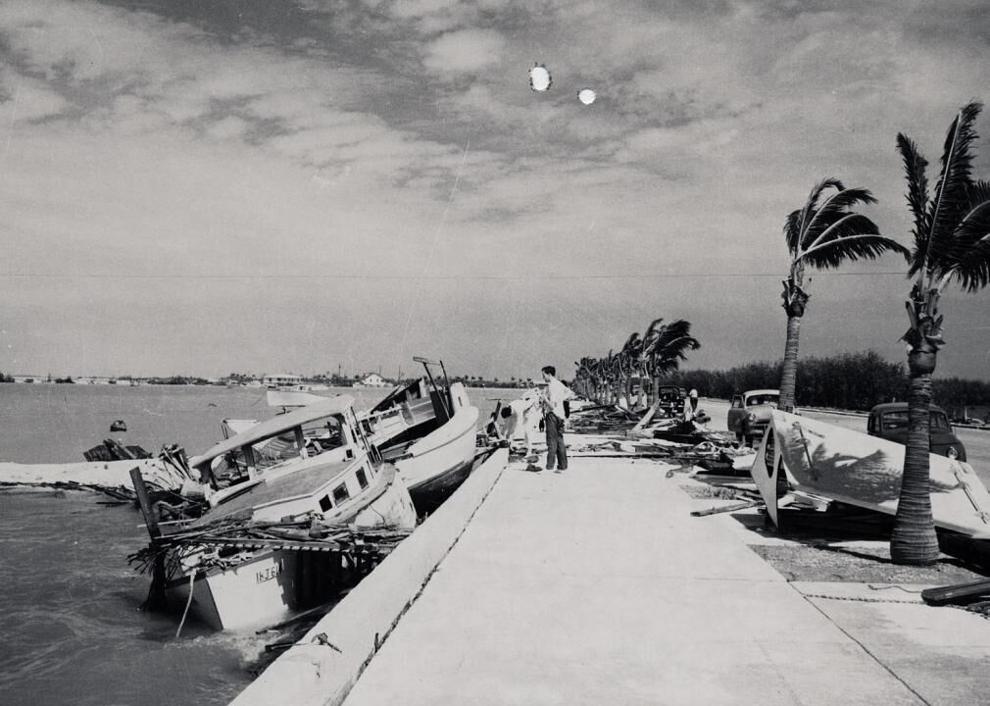 1949: Hurricane damages fruit in Florida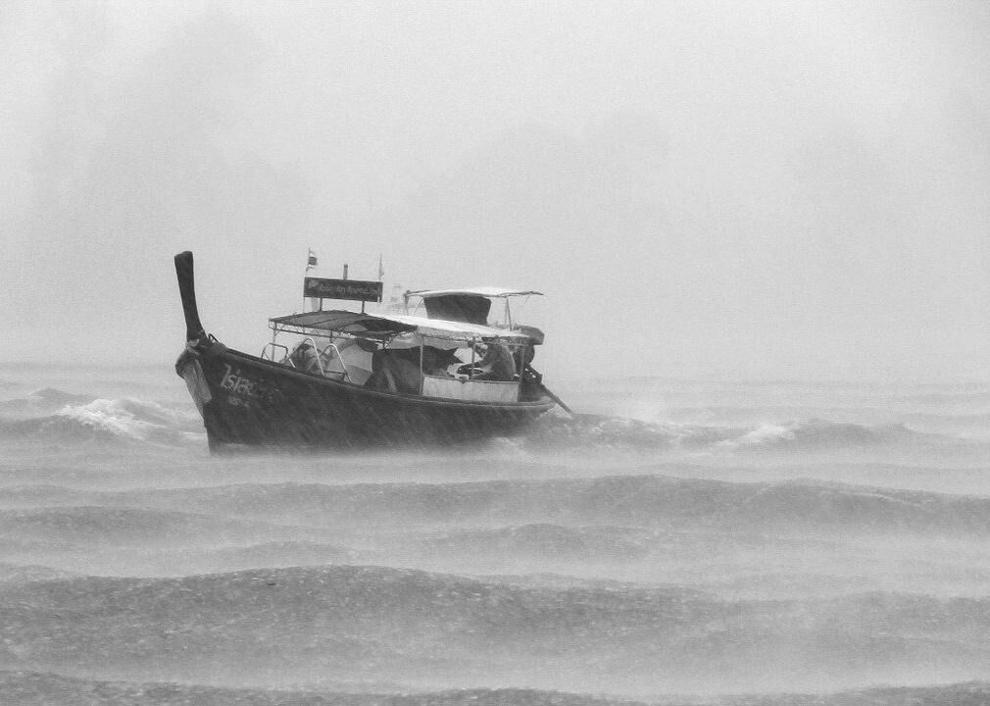 1950: Hurricanes given names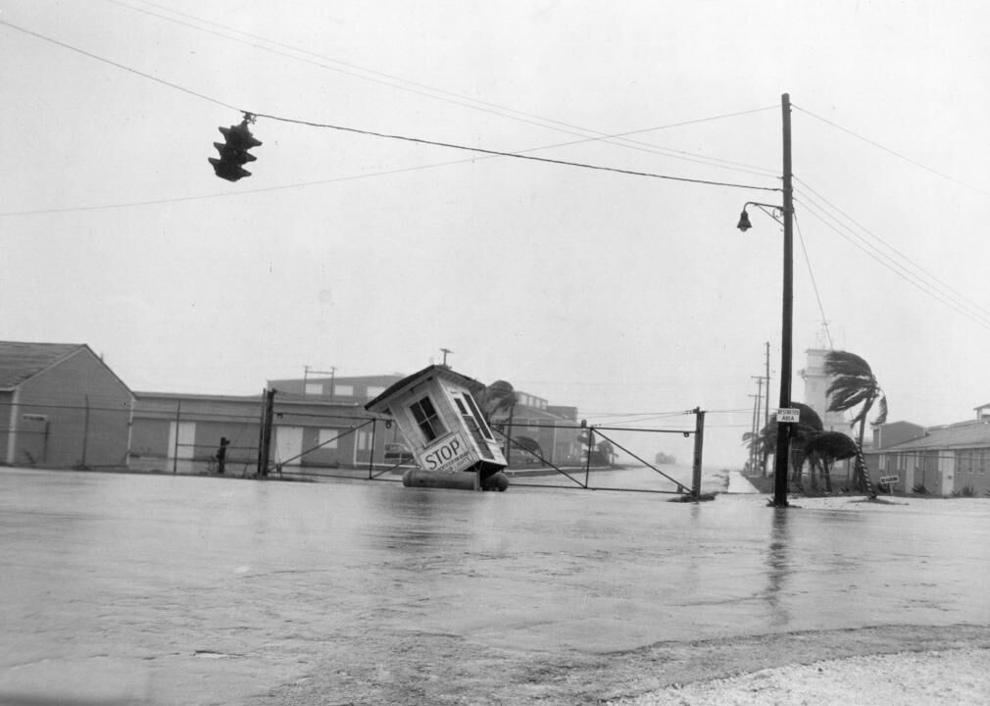 1951: Hurricane Charlie hits Jamaica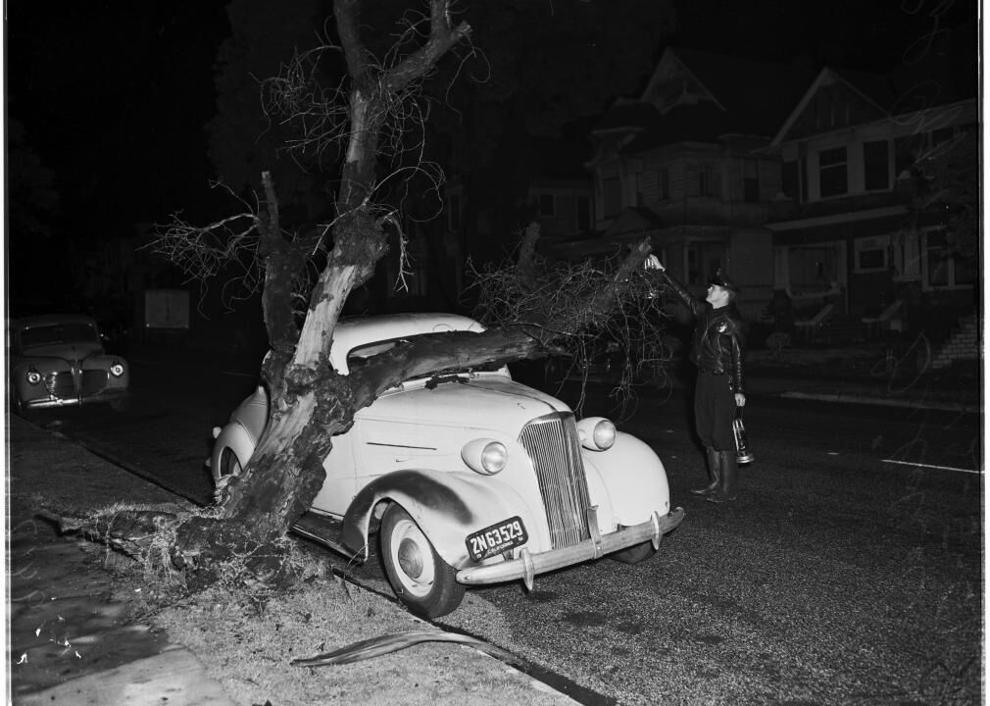 1952: A rare winter tropical storm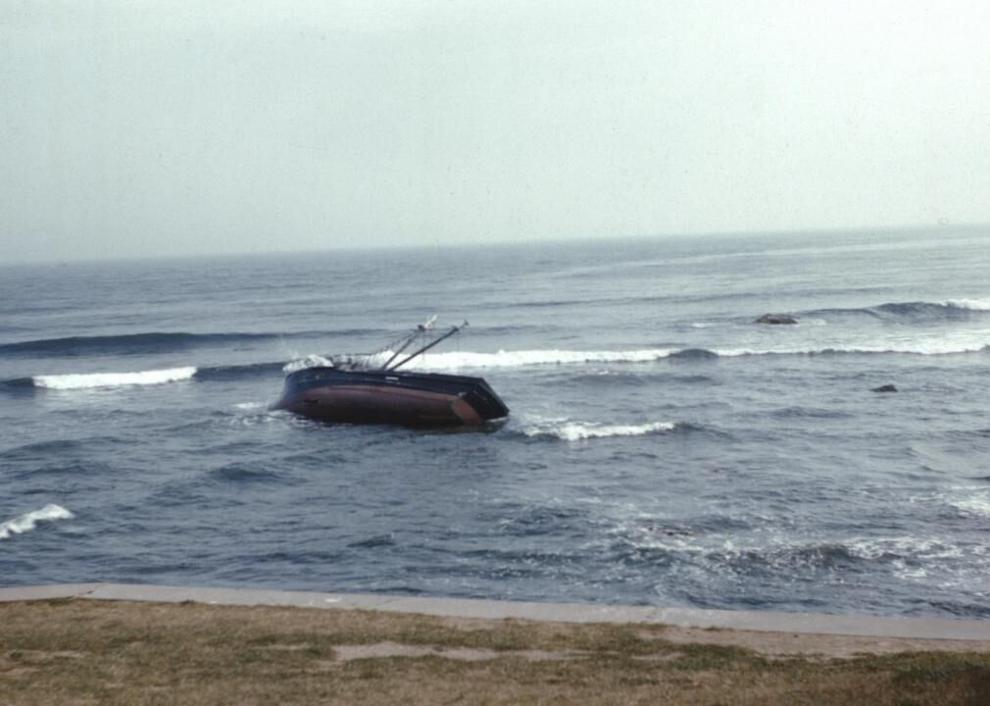 1953: Hurricane naming system changes again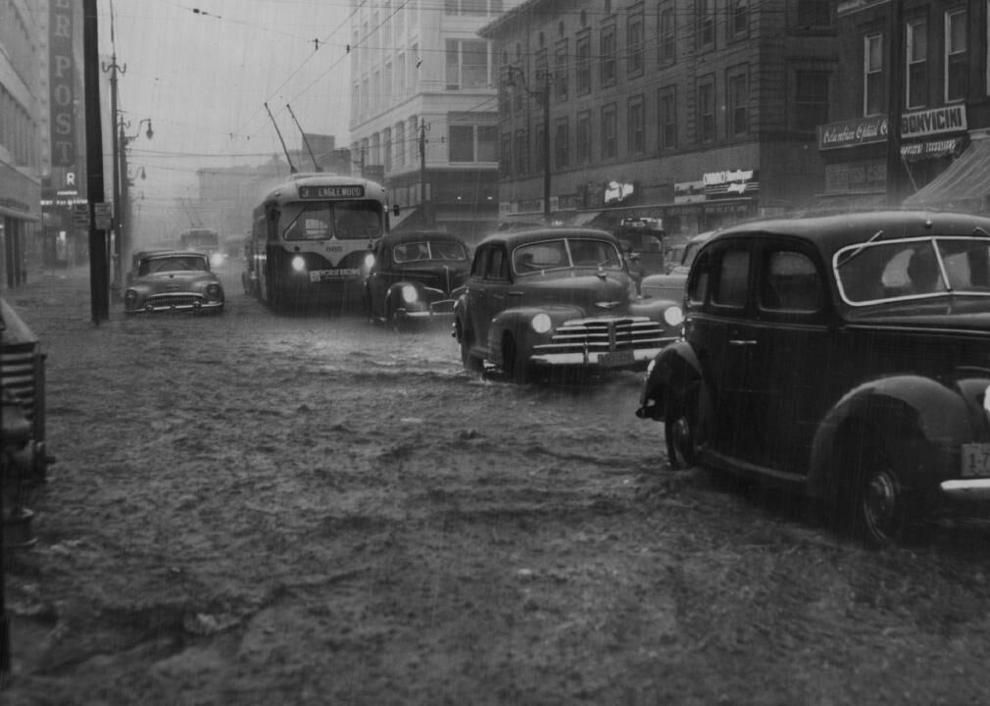 1954: Storms wallop New England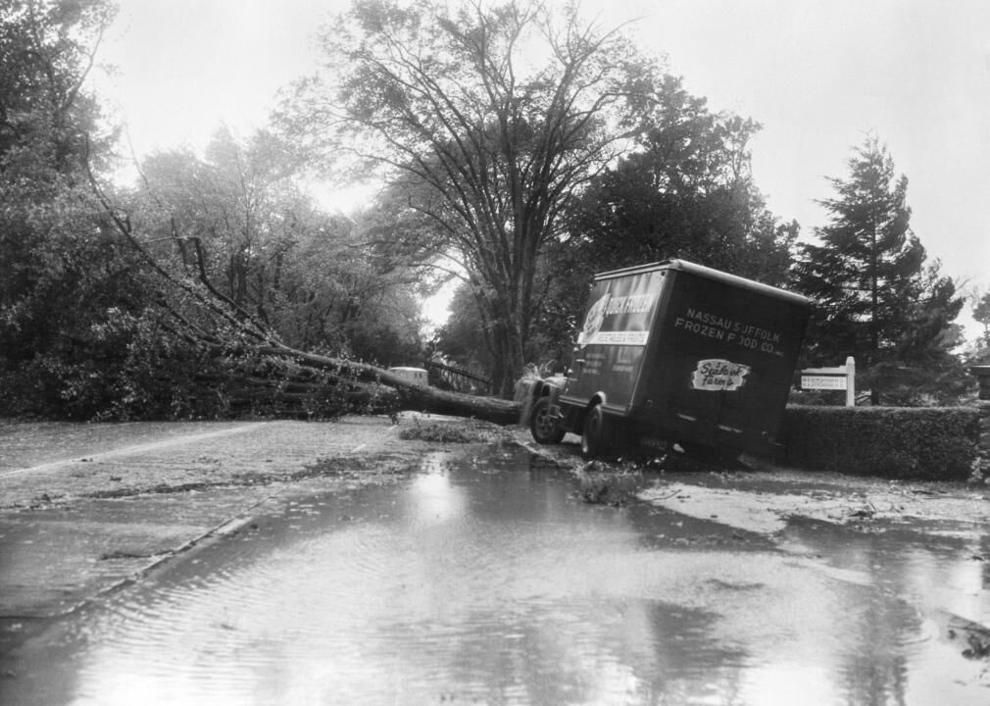 1955: Hurricanes Diane and Connie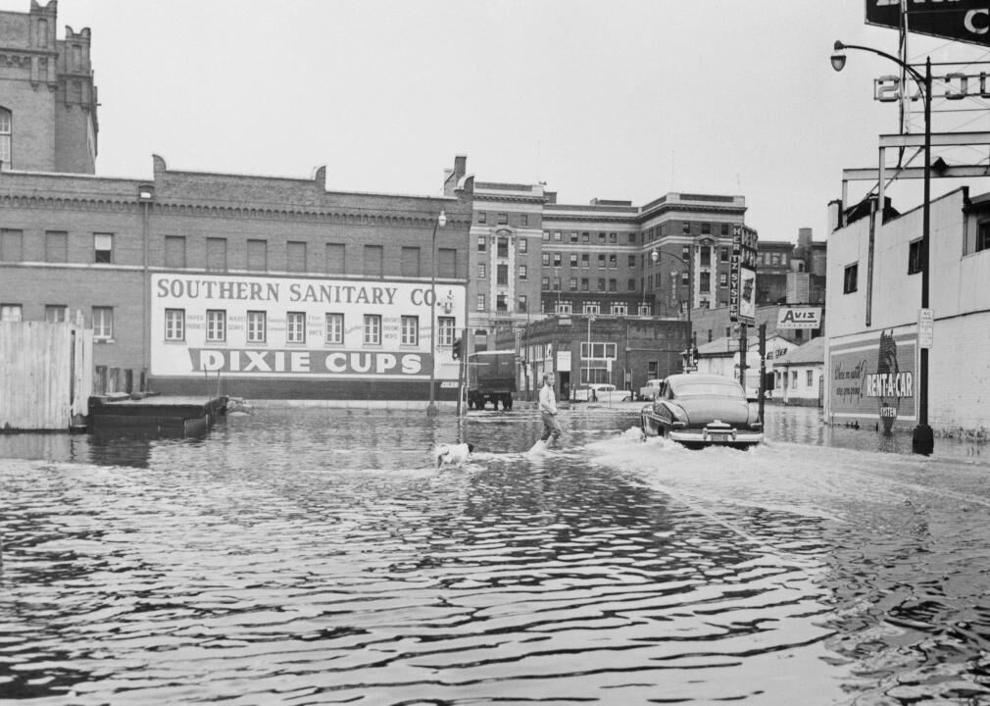 1956: A mild hurricane season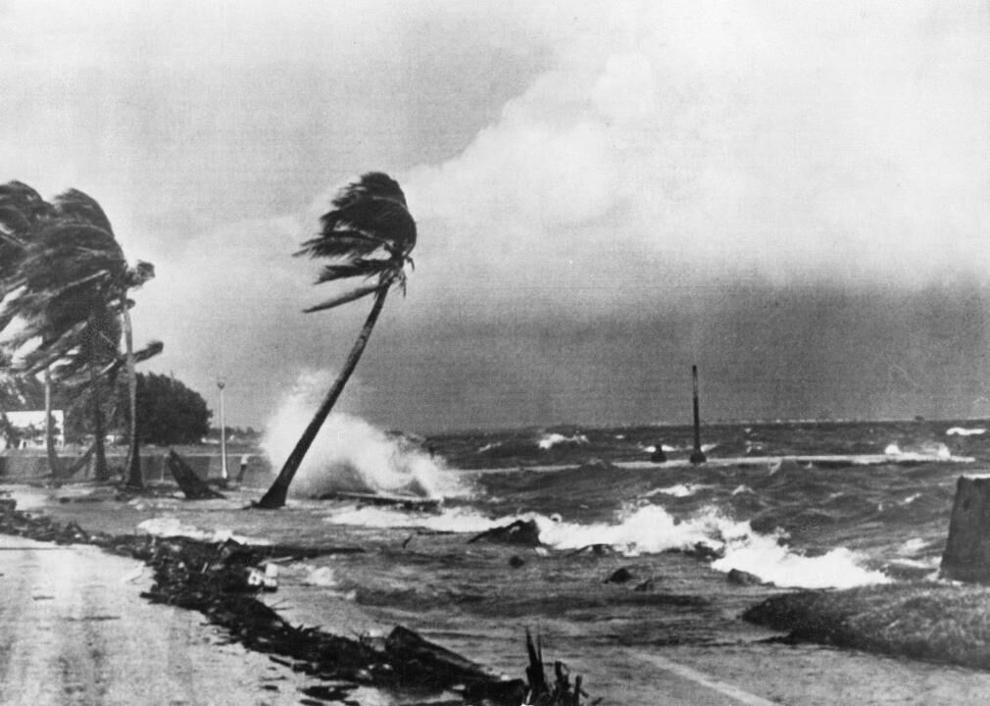 1957: A destructive June hurricane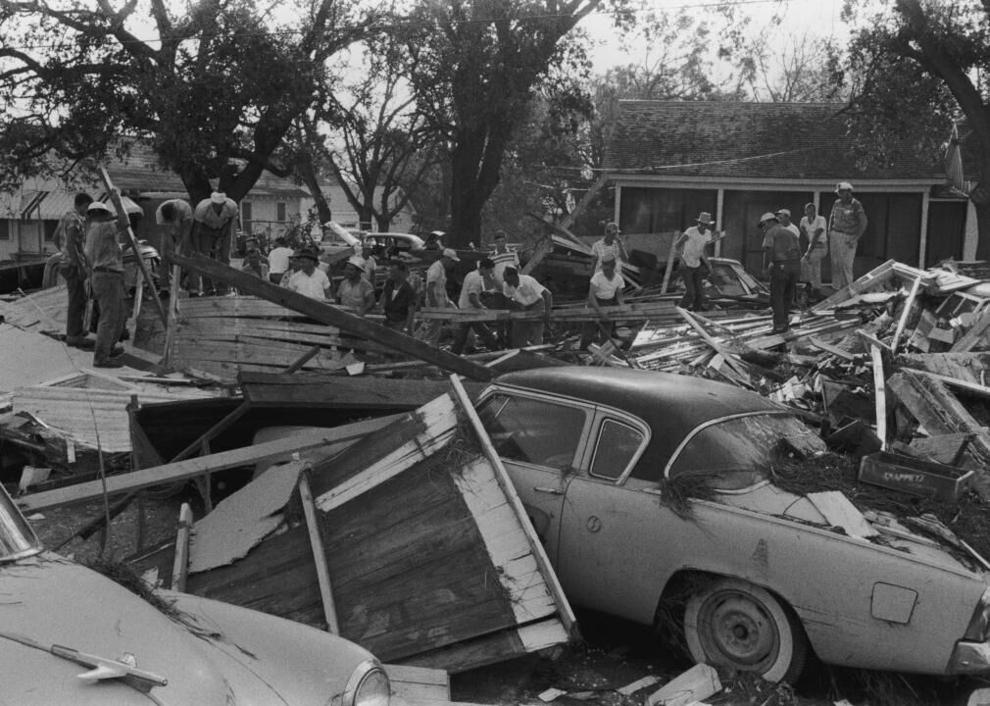 1958: No hurricanes until August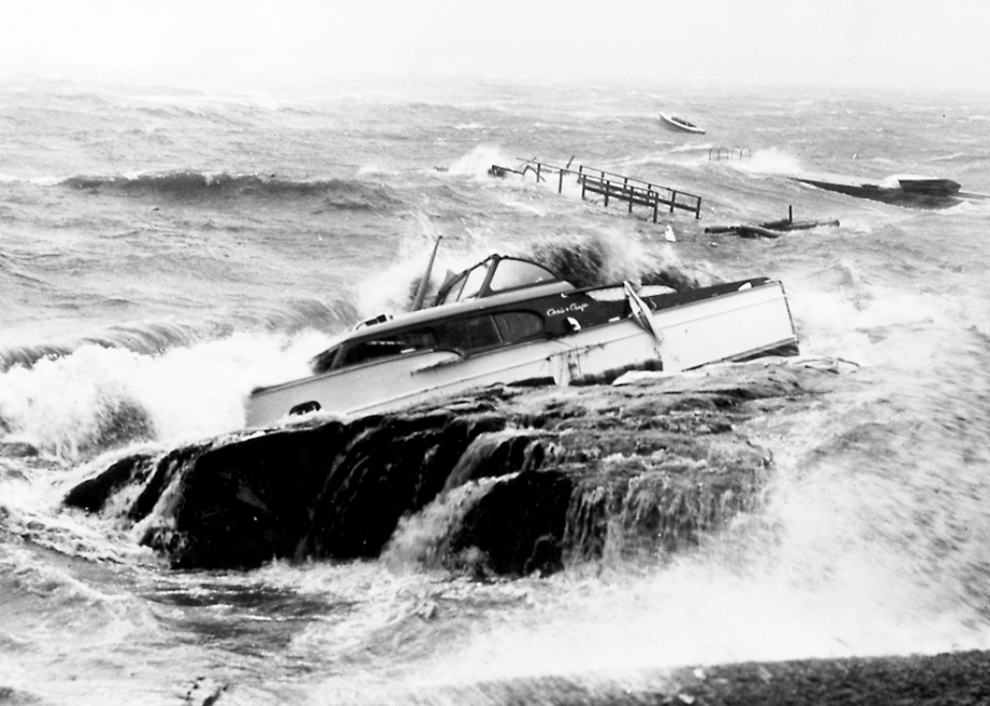 1959: Hurricane Gracie evacuation saves lives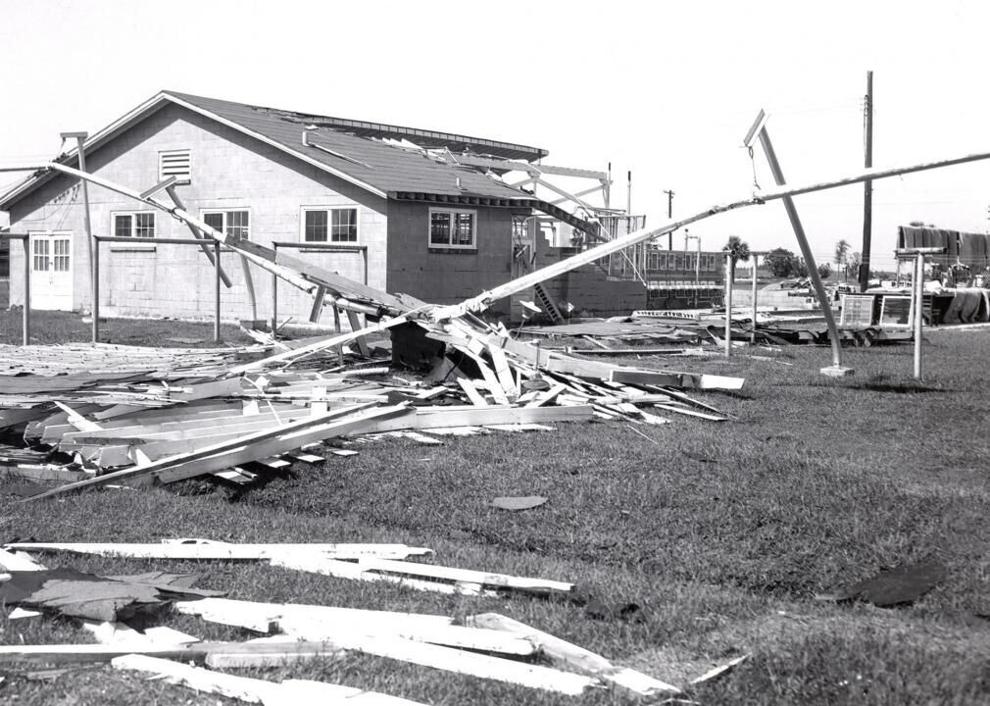 1960: Hurricane Donna reaches far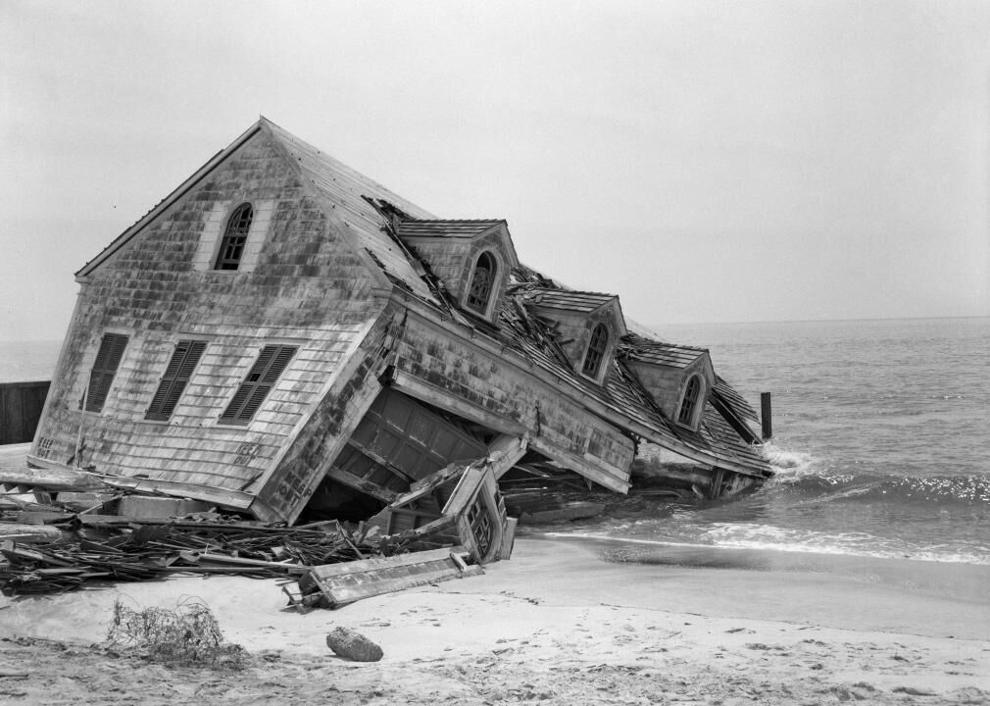 1961: Hurricane Carla forces evacuation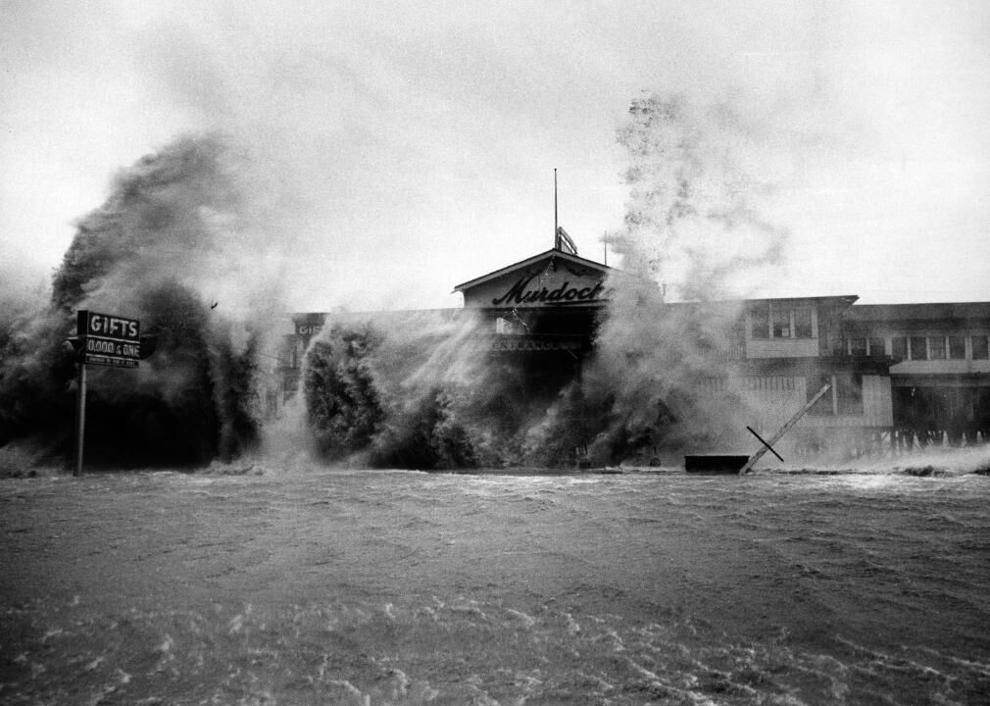 1962: A quiet year for hurricanes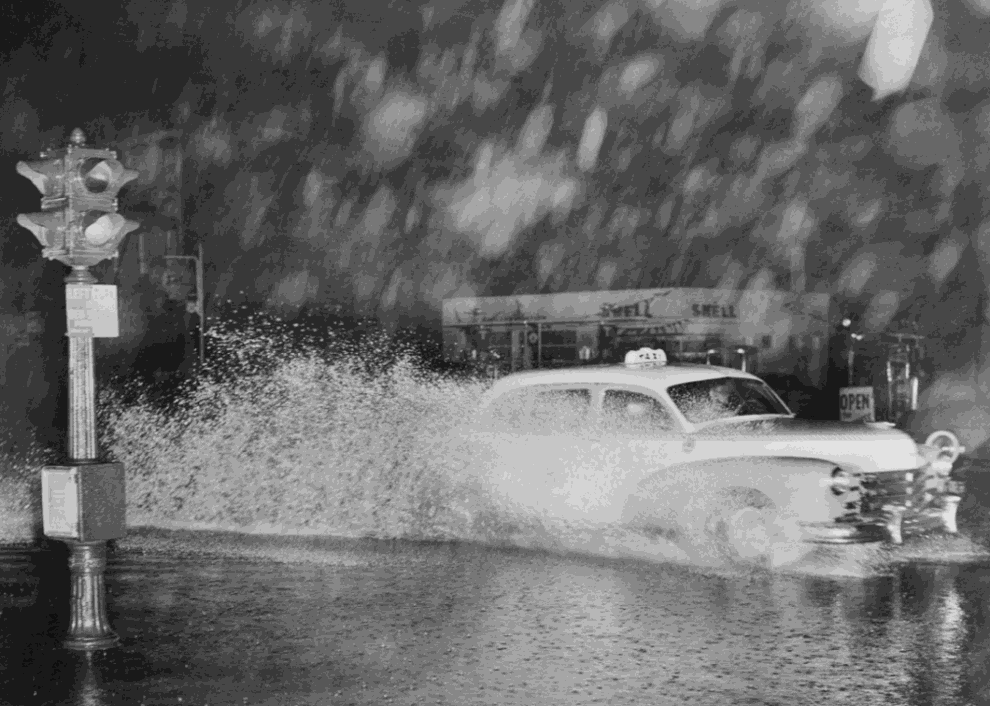 1963: Hurricane Flora strikes Haiti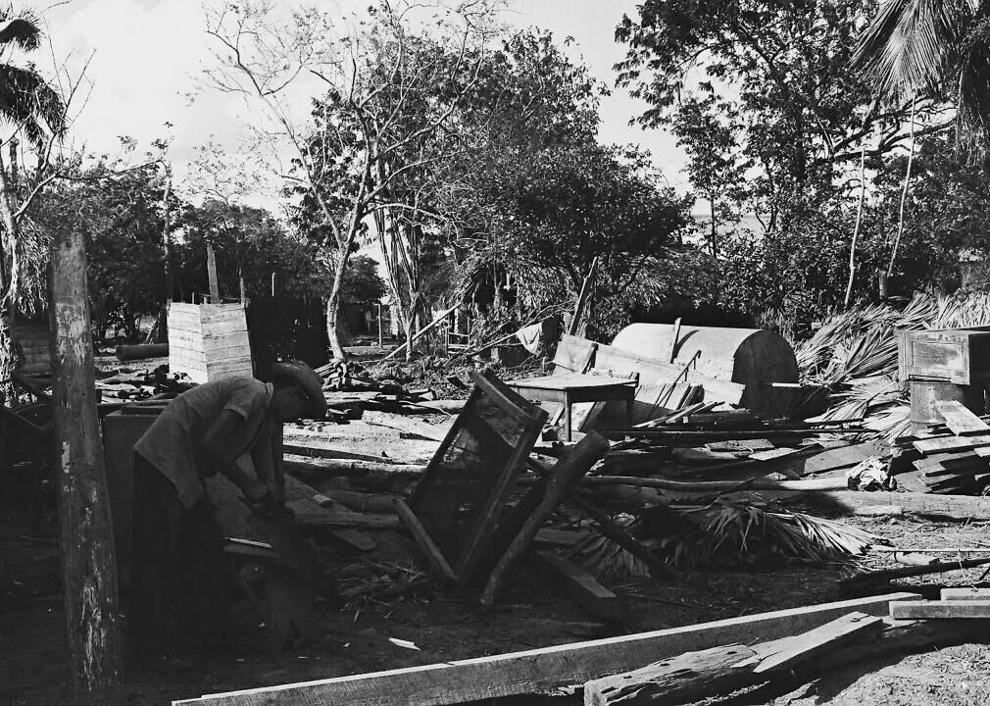 1964: Four hurricanes hit US mainland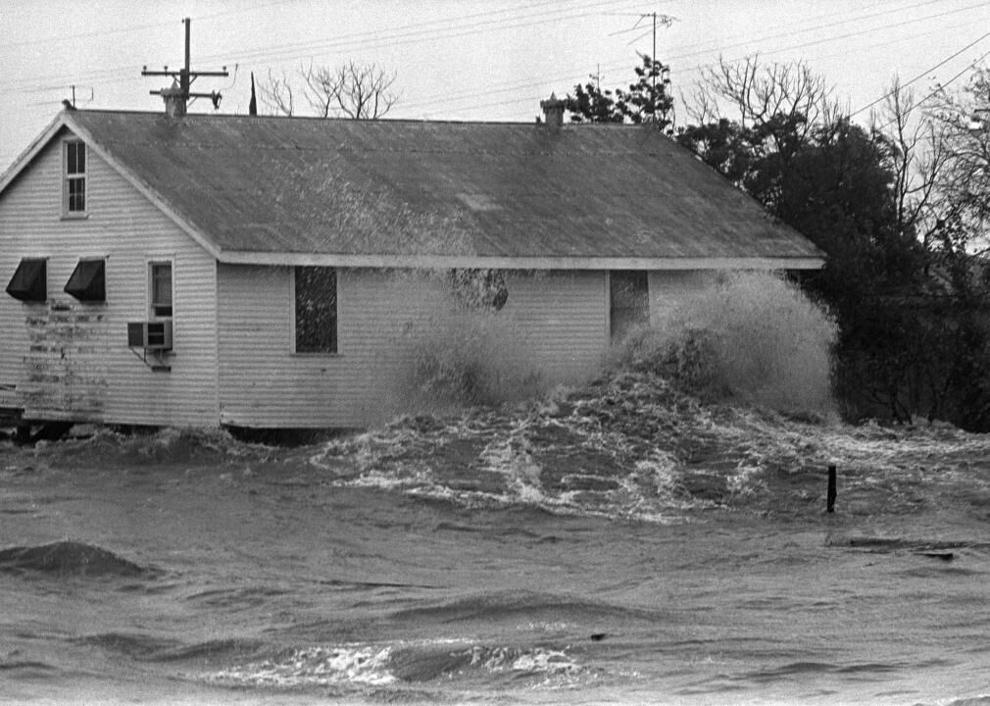 1965: Official hurricane season established
1966: Alma and Inez break records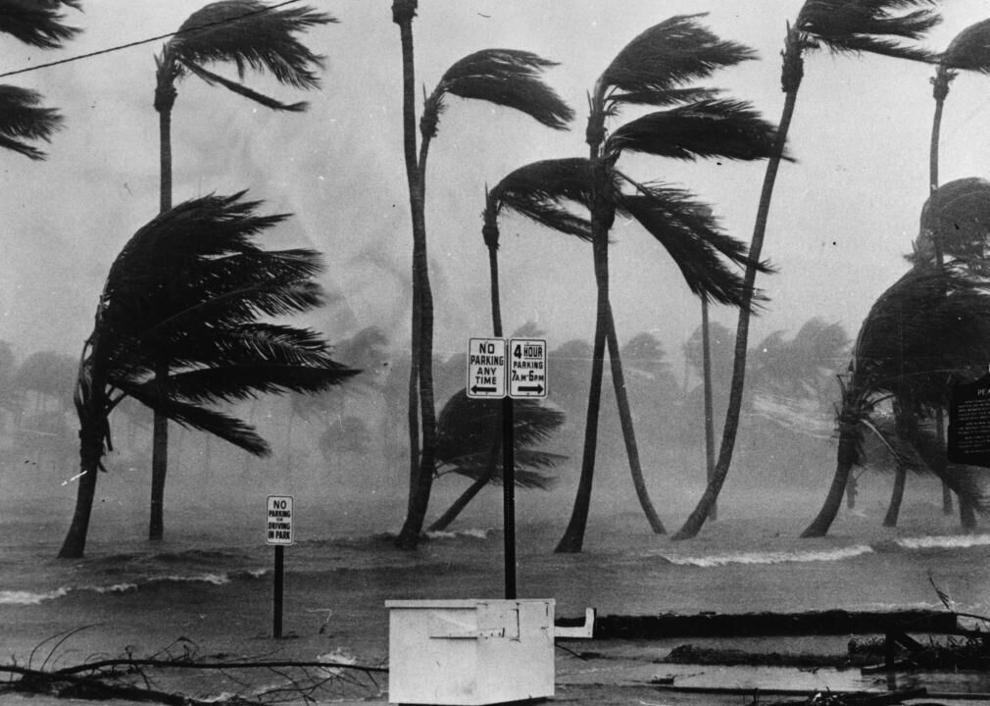 1967: Satellites track late hurricanes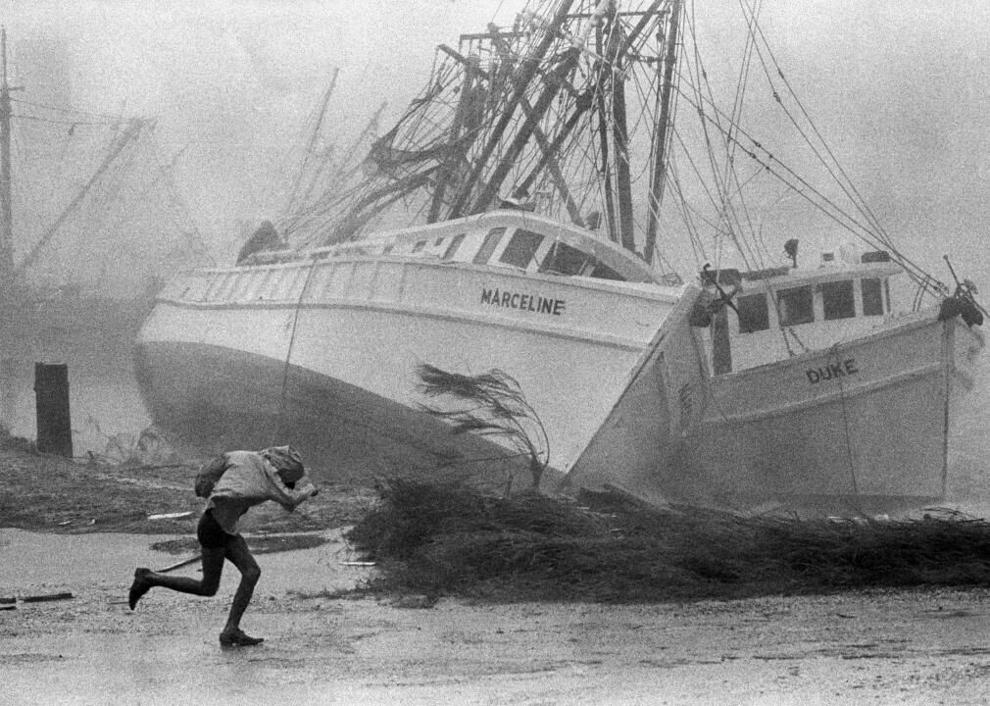 1968: Hurricane Gladys ends a drought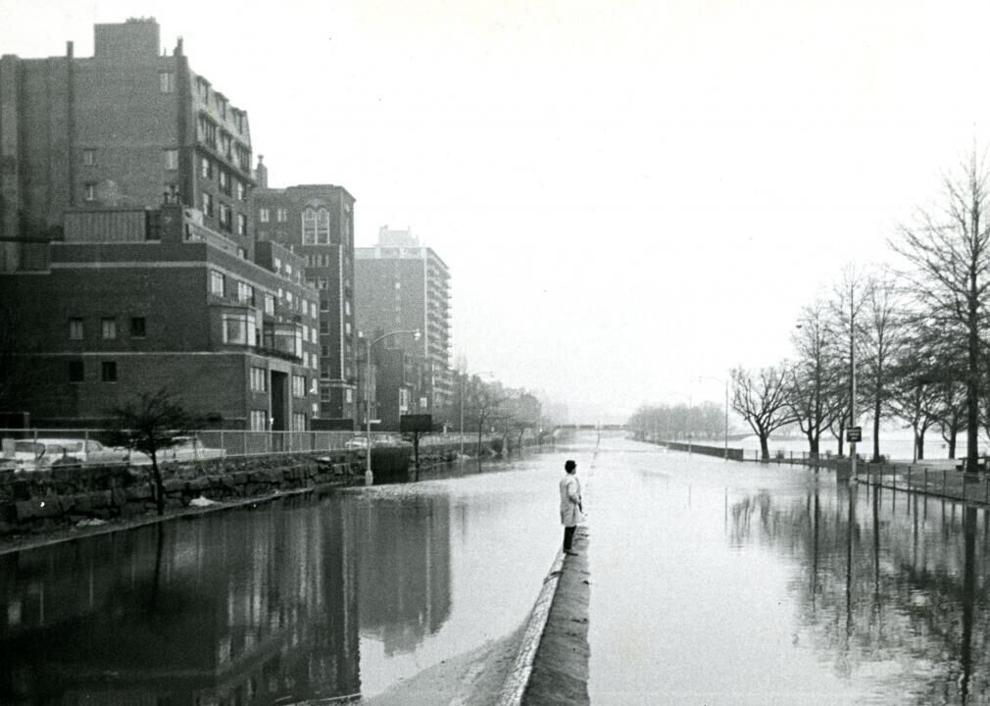 1969: Hurricane Camille devastates the U.S.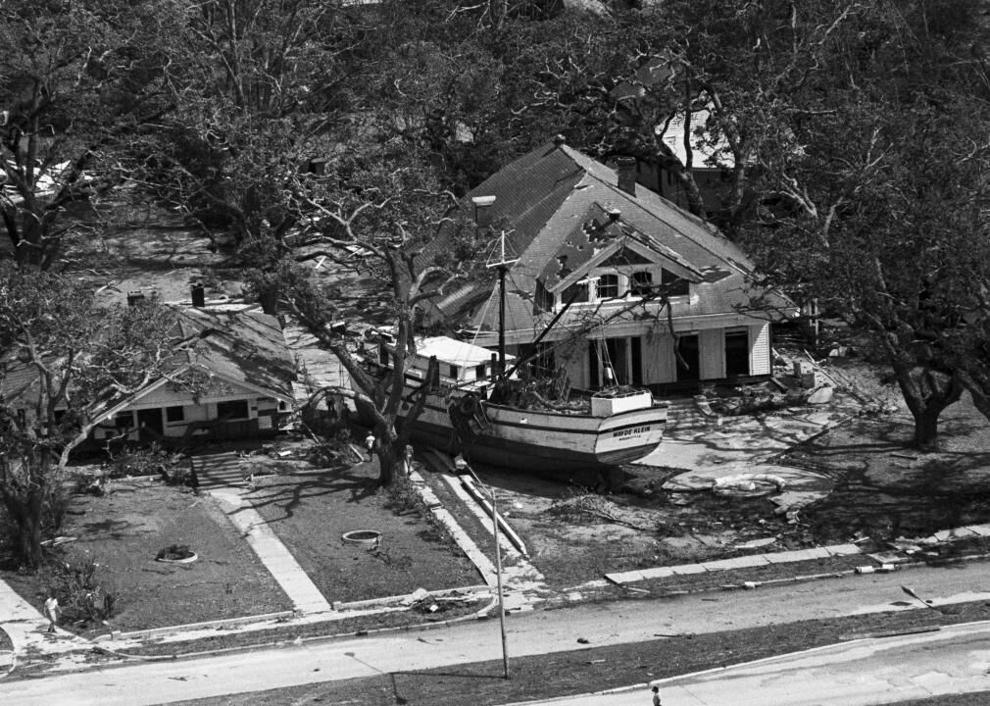 1970: Hurricane Celia's destructive winds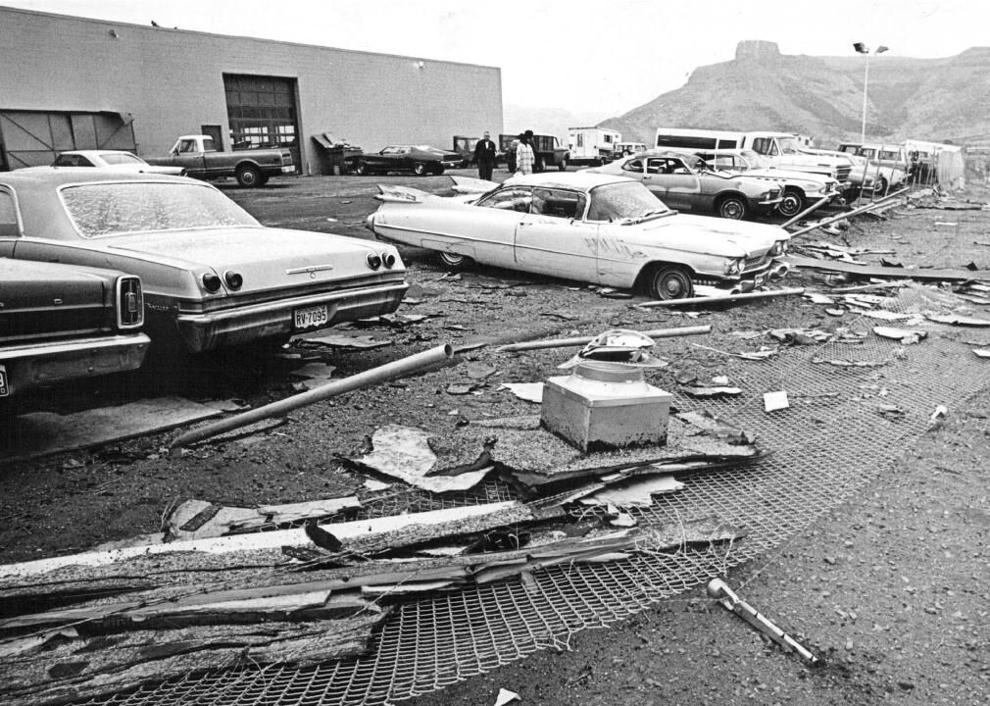 1971: Hurricane Ginger sets long-lasting record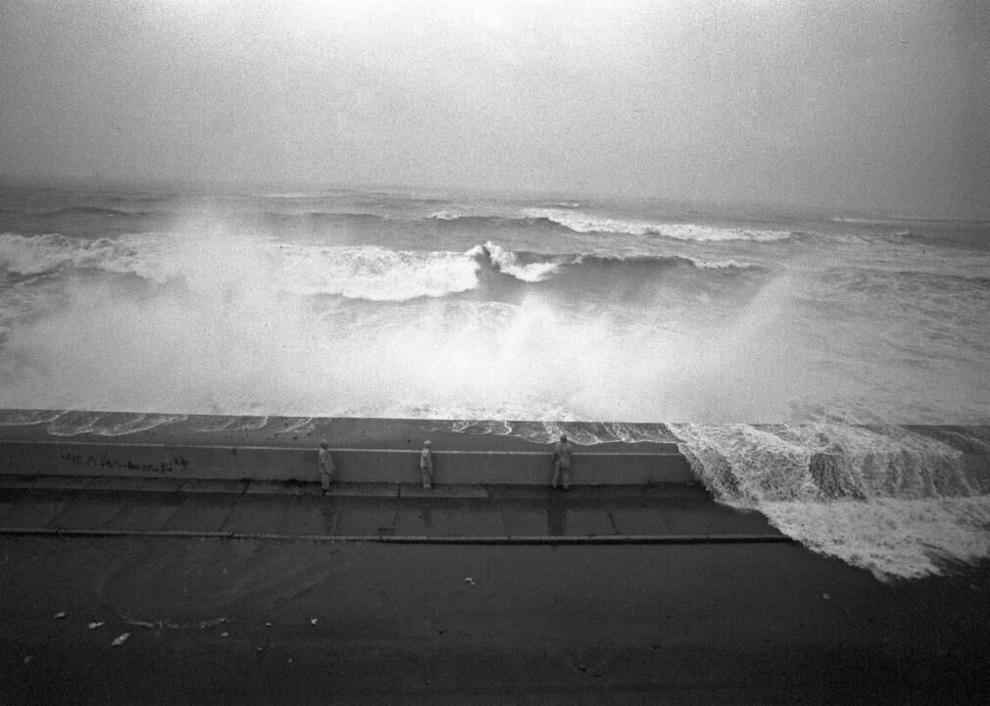 1972: Category 1 hurricane wreaks havoc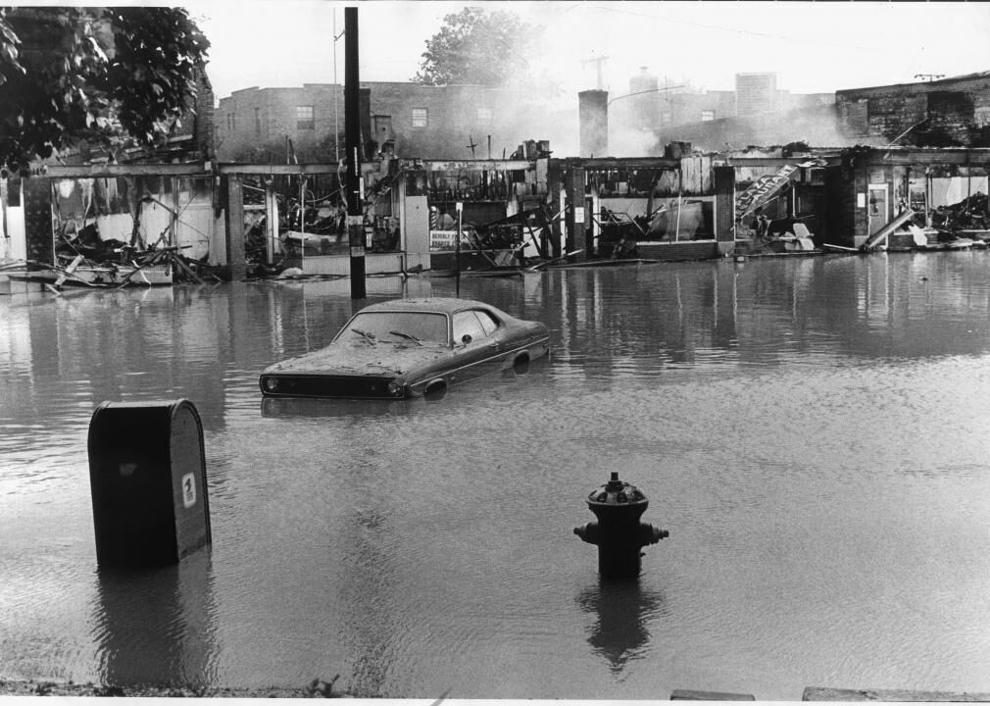 1973: One of the least damaging seasons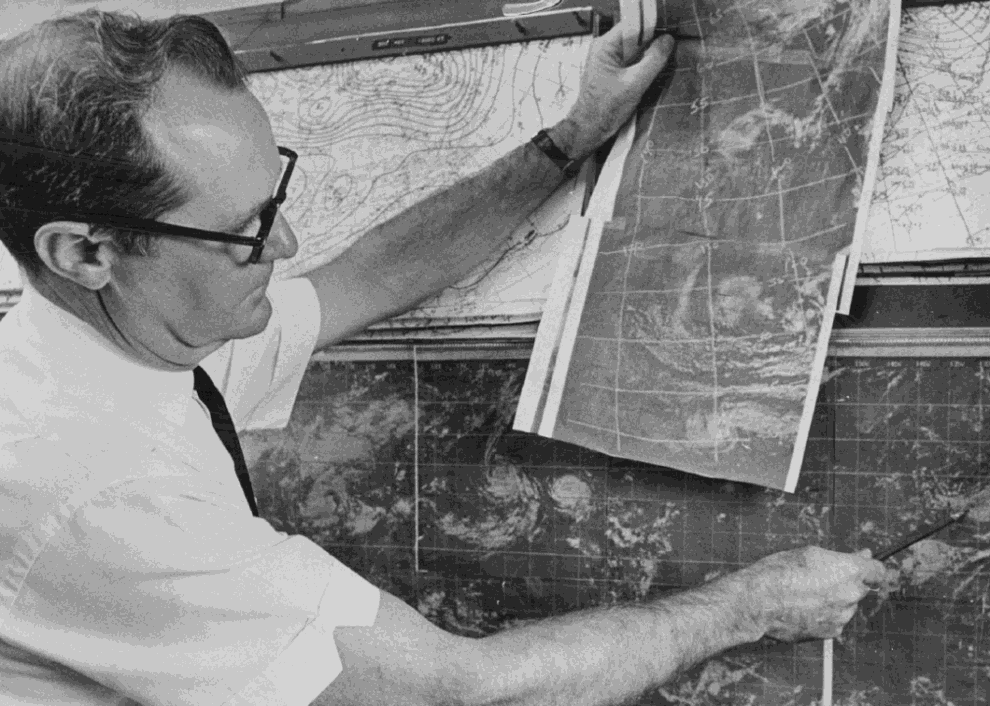 1974: Hurricane Fifi strikes Honduras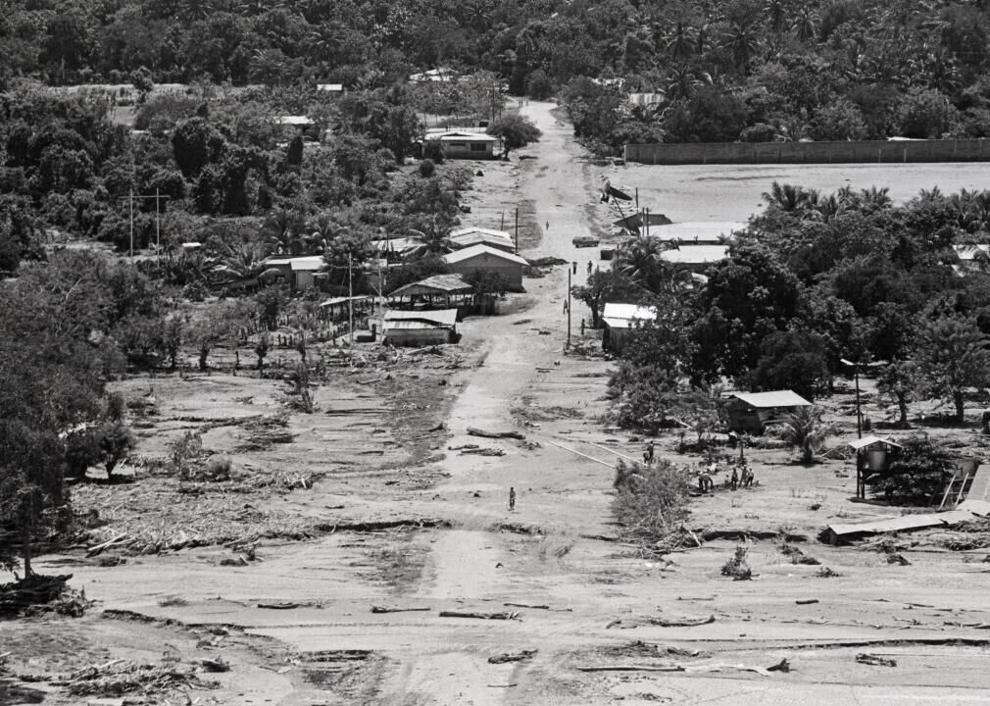 1975: Hurricane Eloise destroys Alabama crops
1976: Hurricane Belle destroys Northeast crops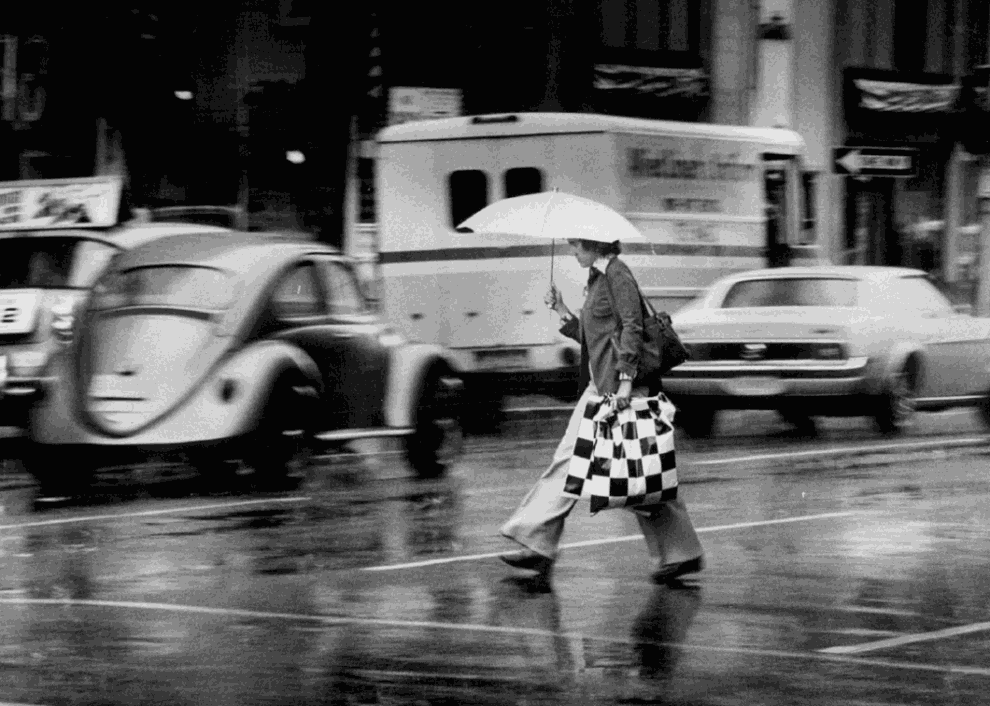 1977: Anita brings a late start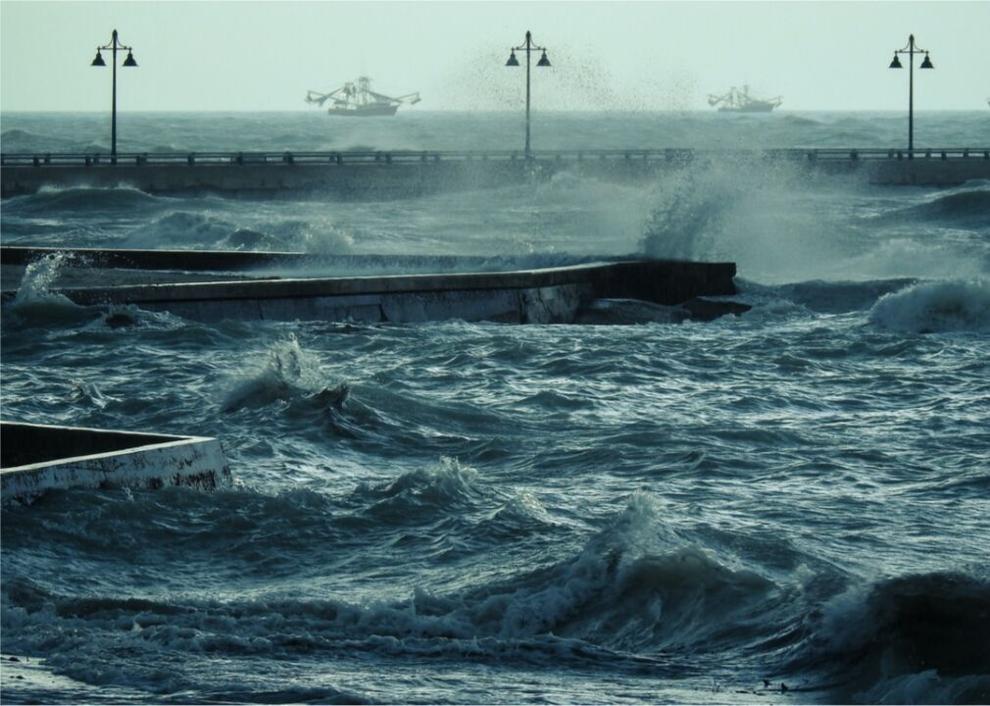 1978: All-female storm names end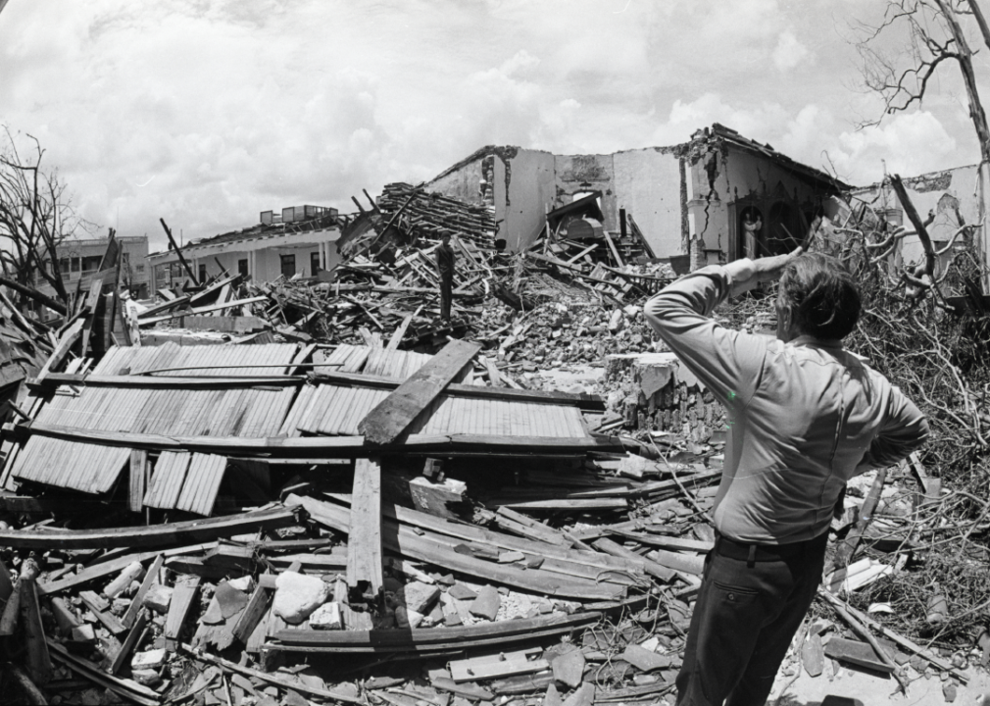 1979: Three tropical storms smash records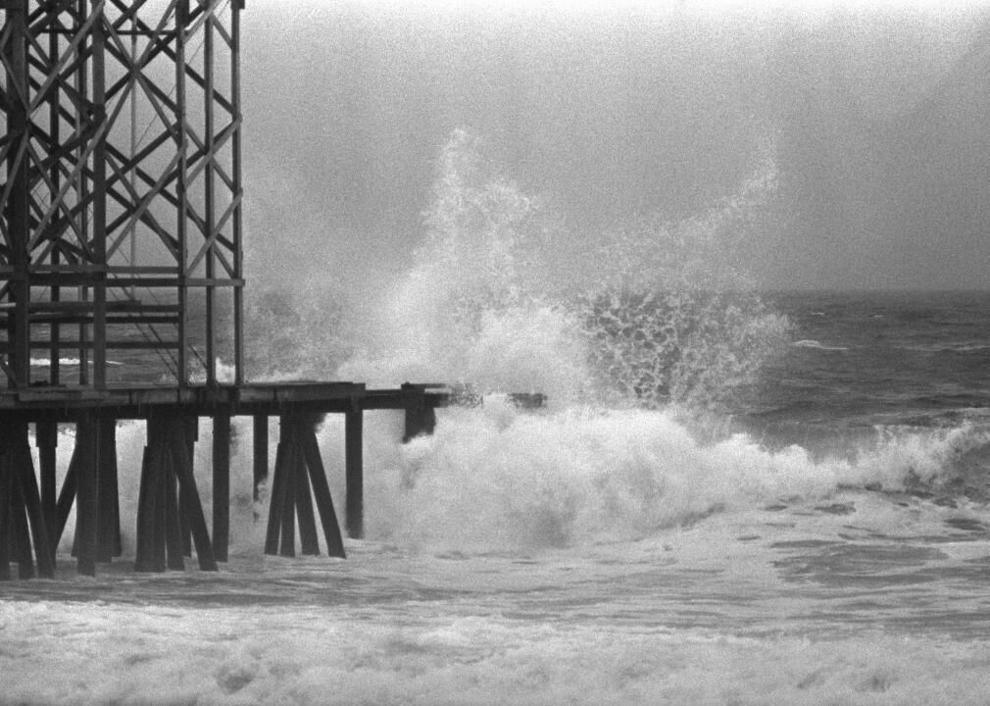 1980: Allen prompts oil rig evacuations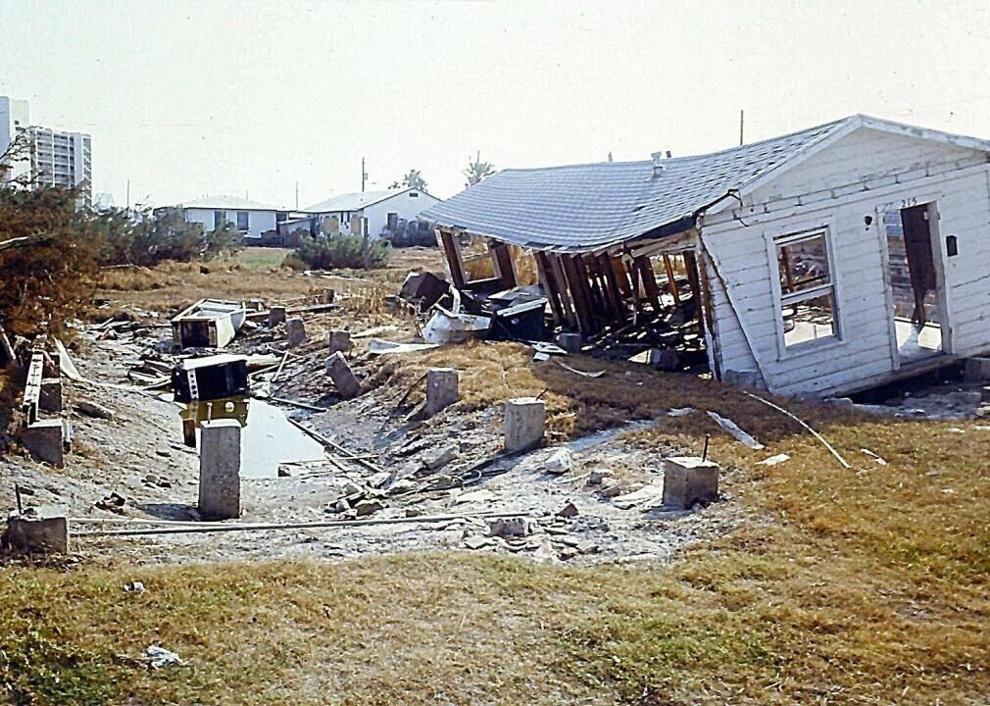 1981: Five hurricanes in September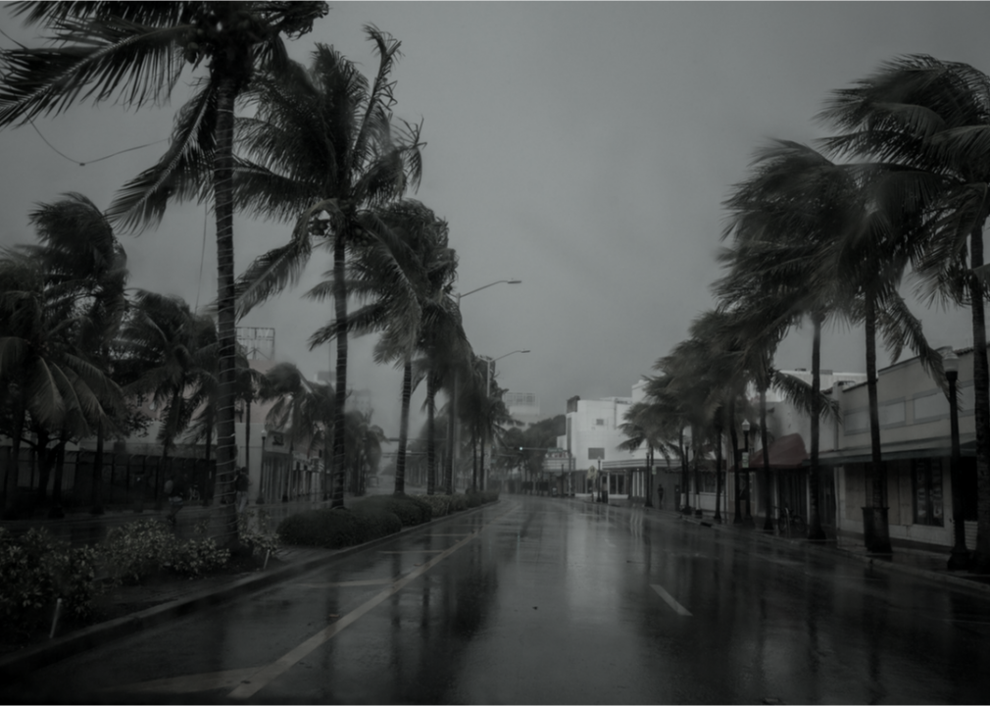 1982: Least active season since 1931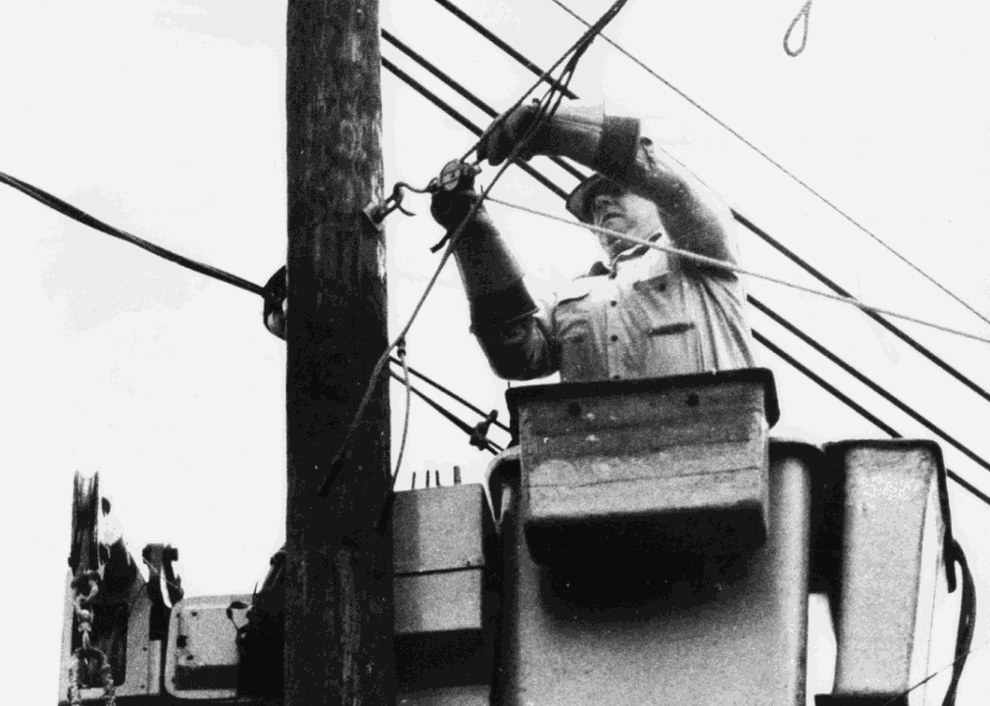 1983: Alicia ends hurricane drought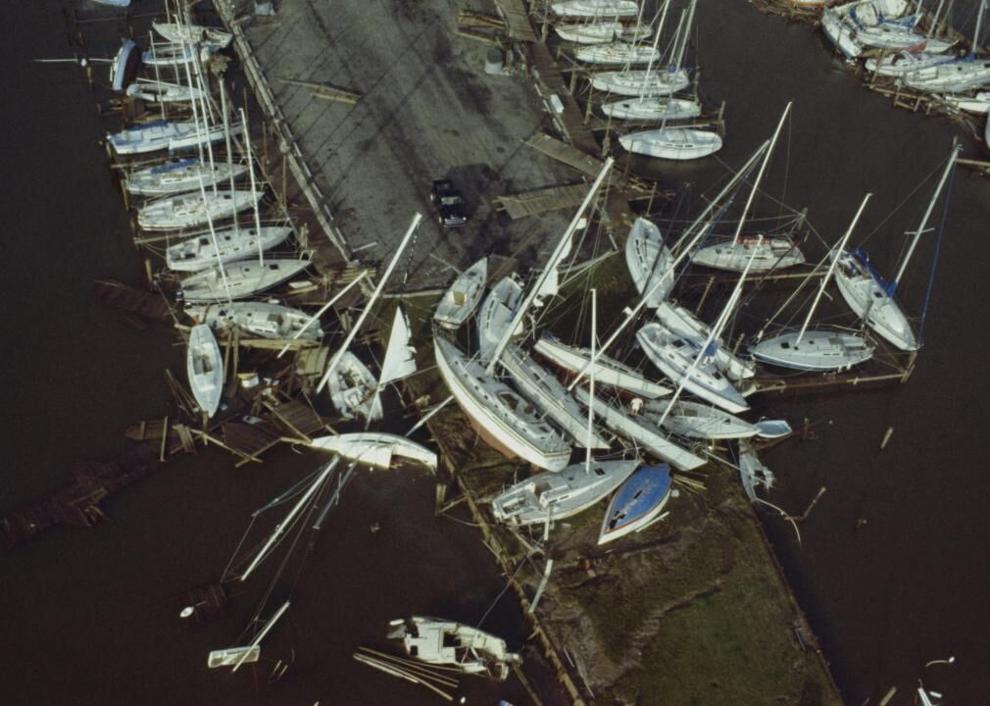 1984: Hurricane Diana hits eastern U.S.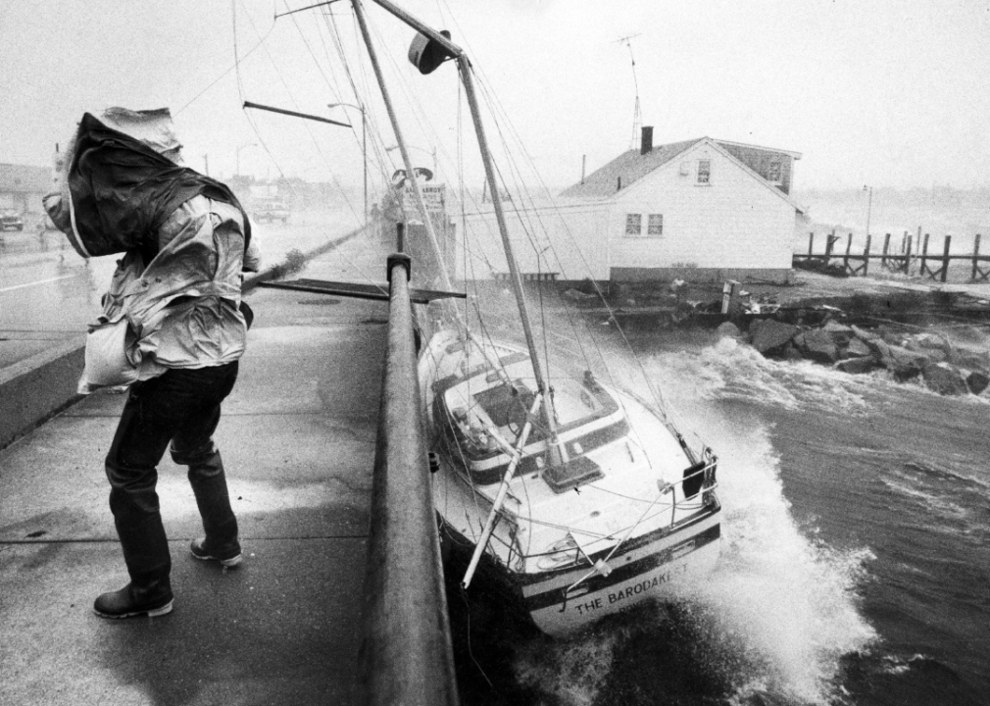 1985: Worst season in 69 years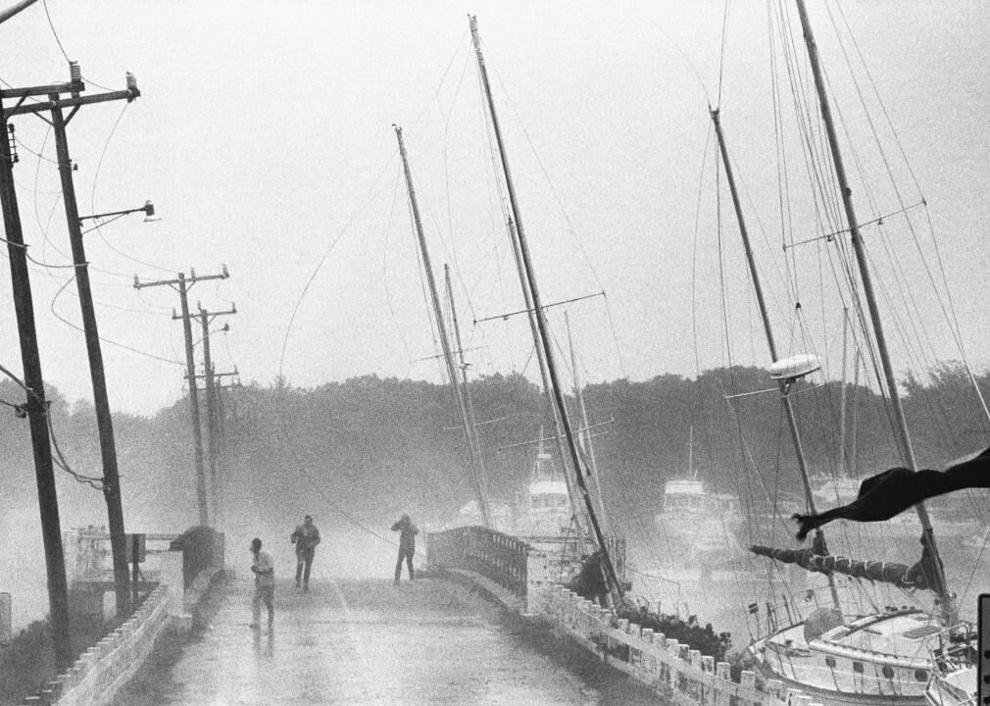 1986: Strongest hurricane doesn't make landfall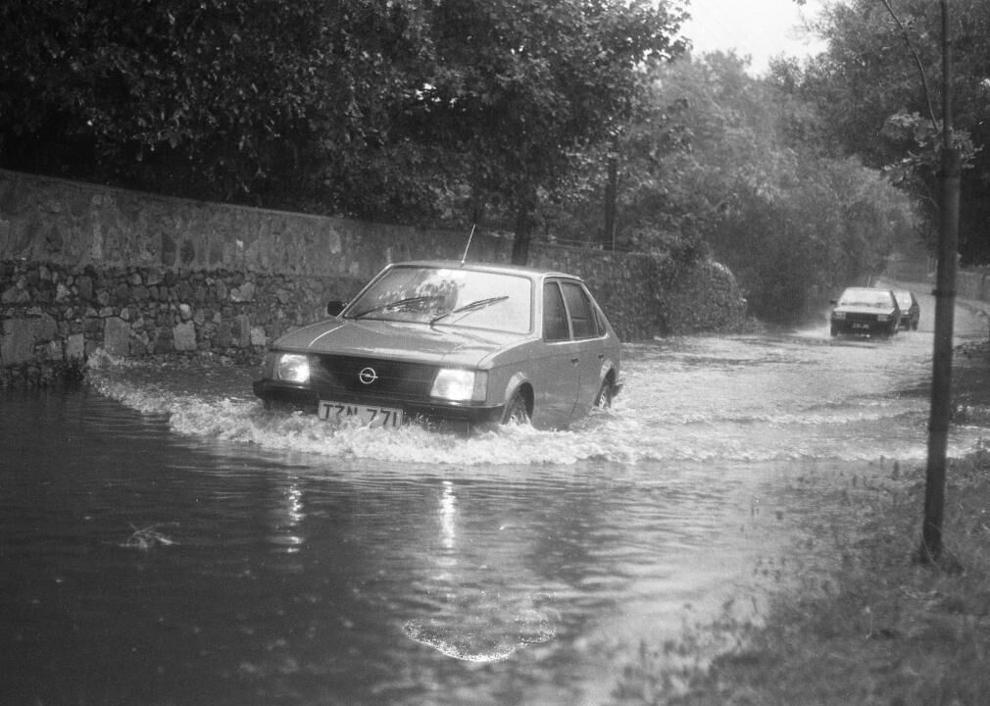 1987: Hurricane Emily breaks Caribbean silence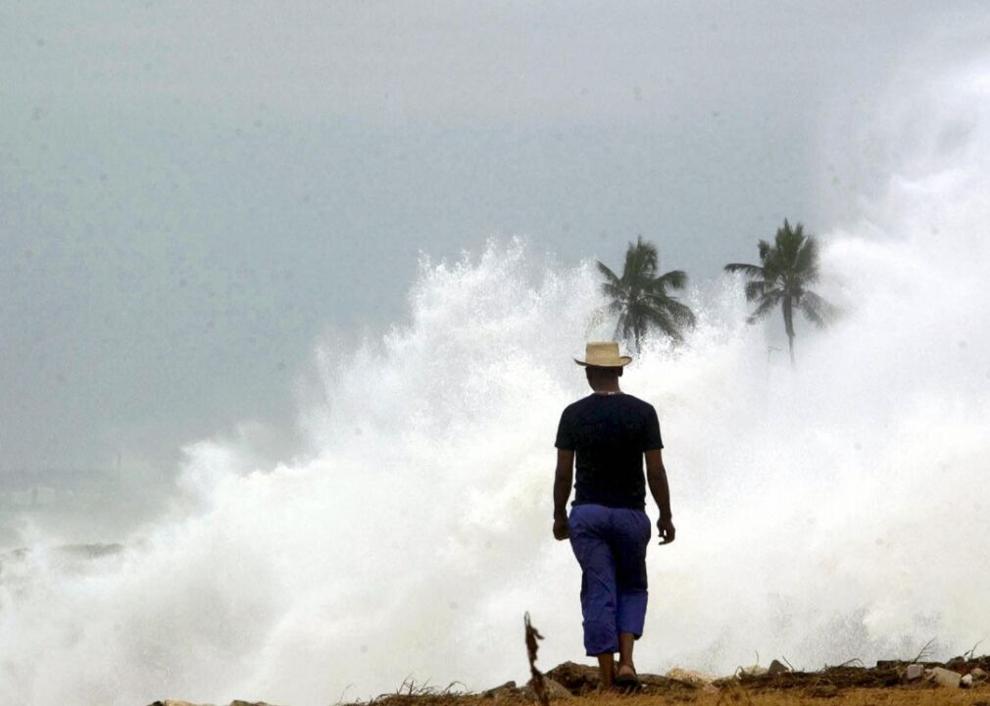 1988: Most destructive in Jamaican history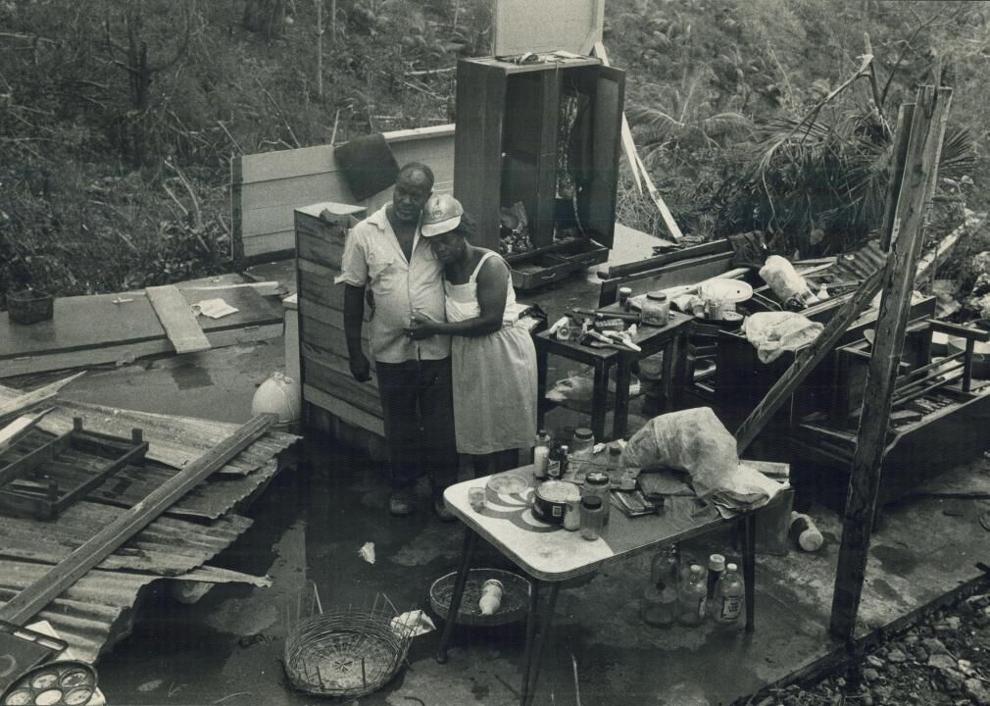 1989: Hurricane Hugo wipes out bananas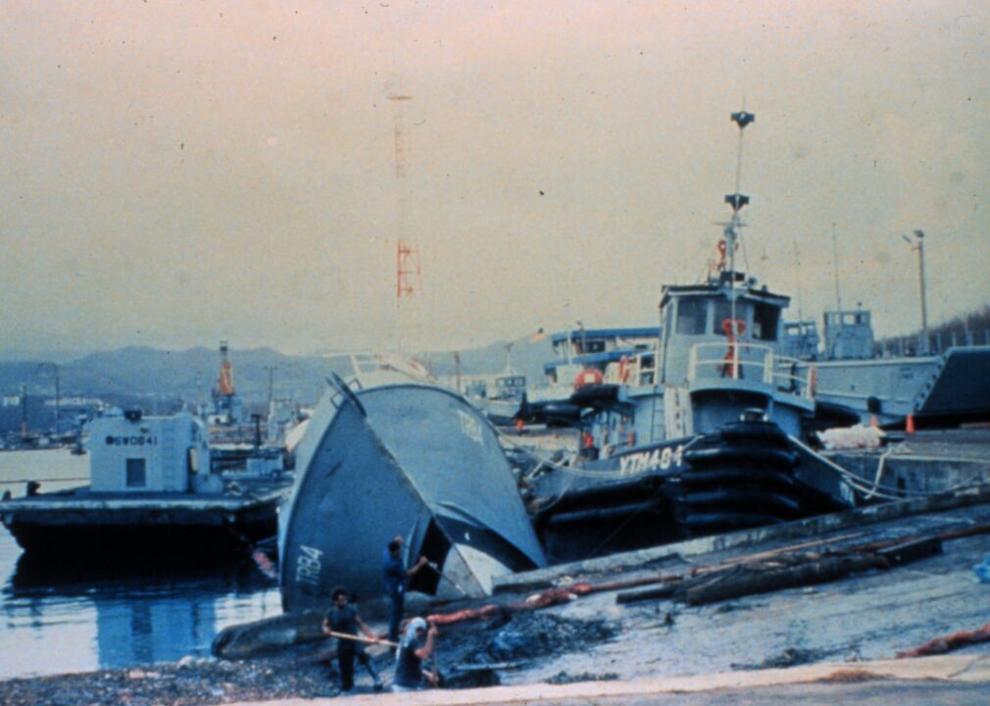 1990: Gustav stays in the water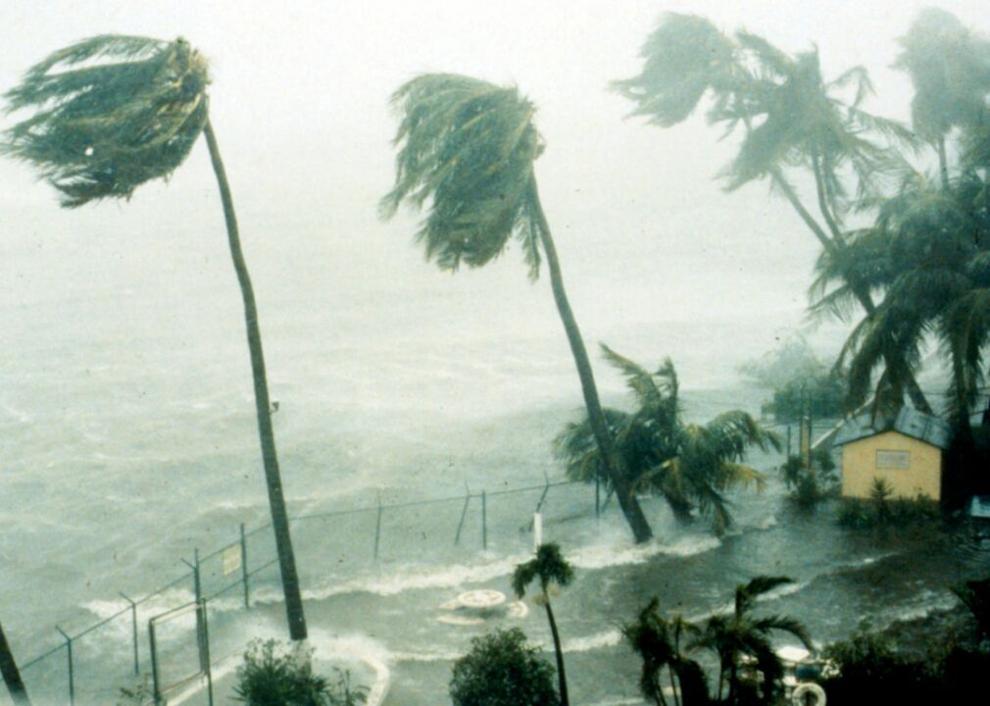 1991: Storms form in Bermuda hotspot
1992: Hurricane Andrew destroys weather instruments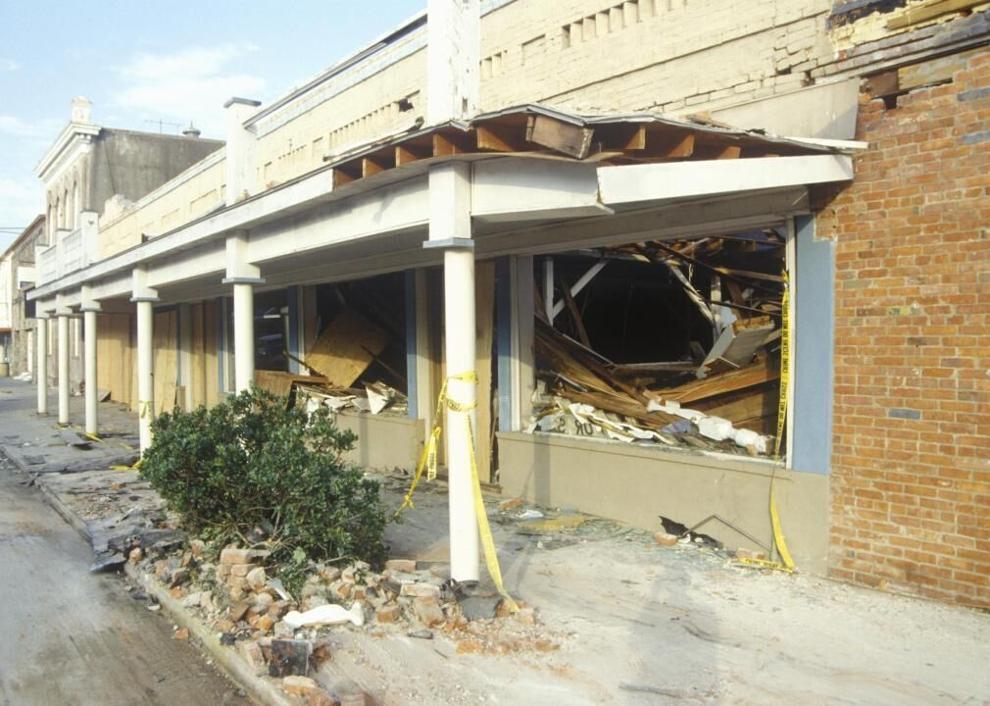 1993: Hurricane Emily evacuations save lives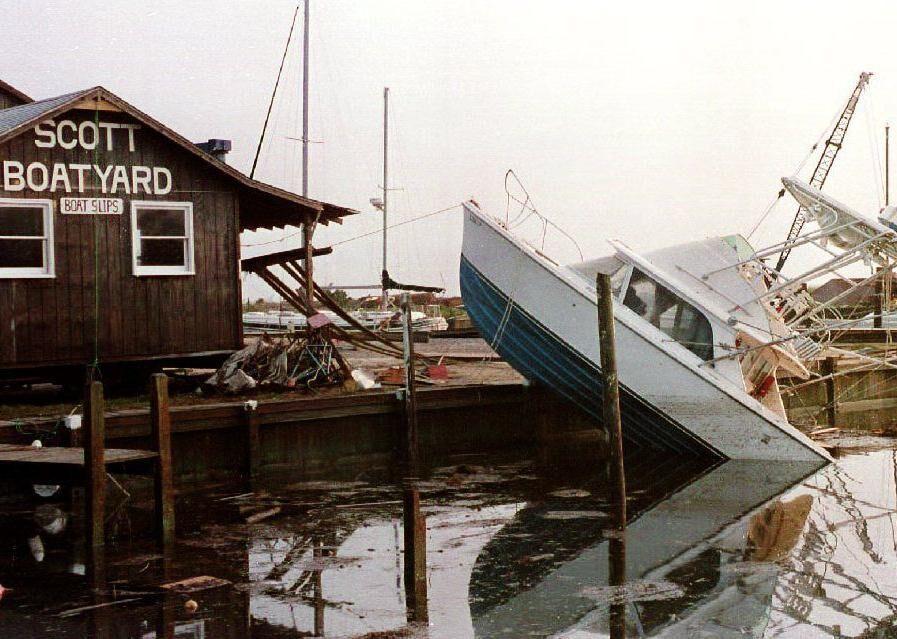 1994: A dry September and October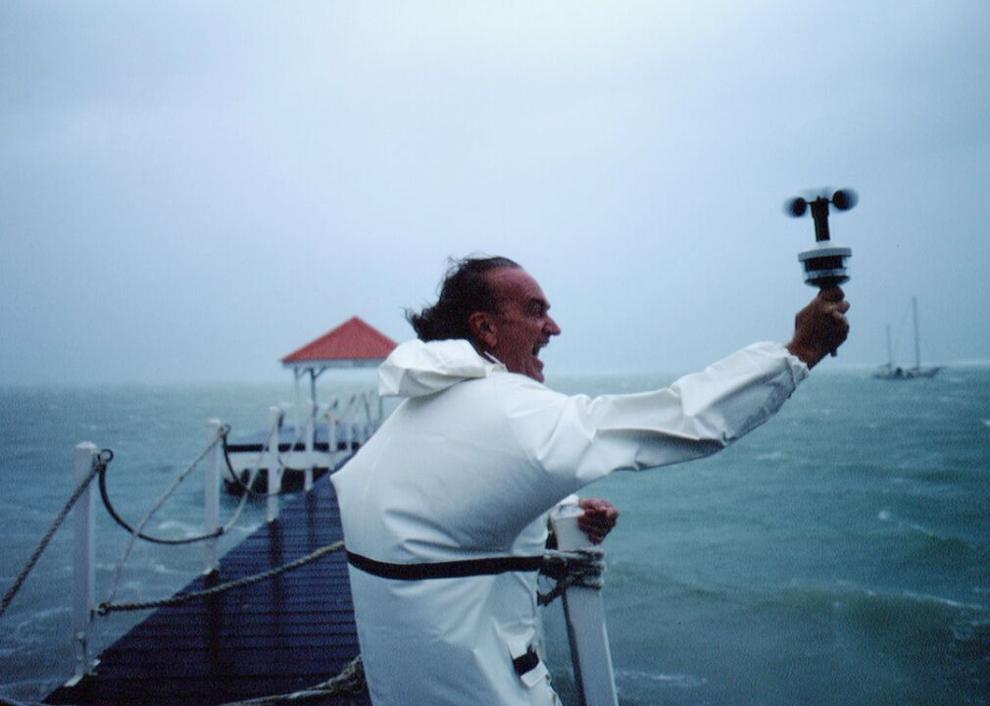 1995: A busy, costly hurricane season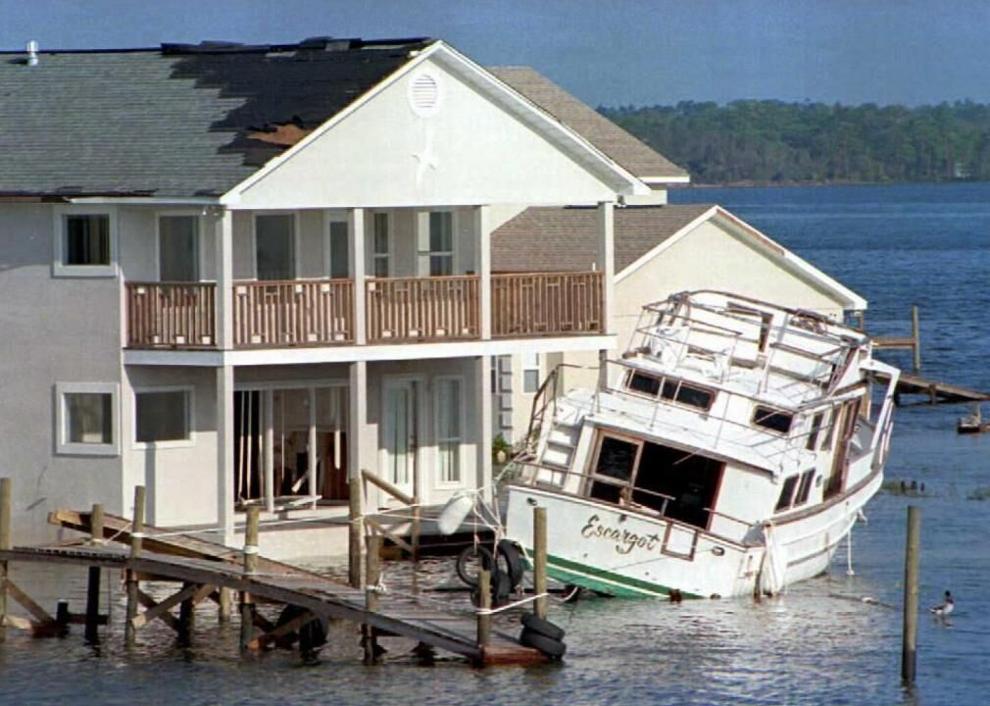 1996: Record-breaking hurricane numbers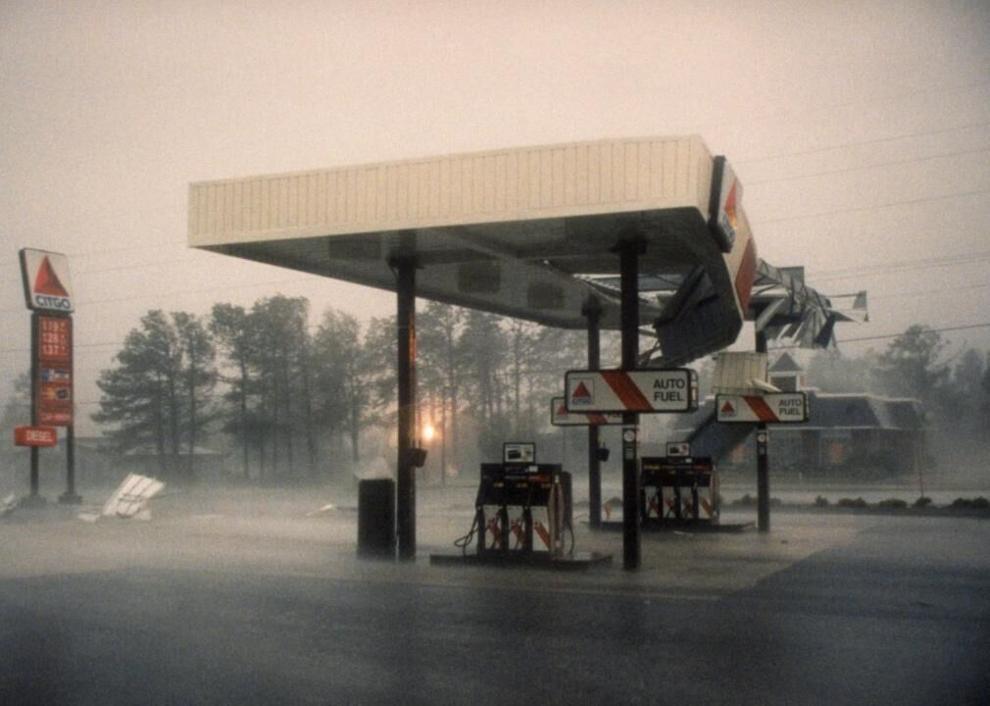 1997: El Nino causes inactive season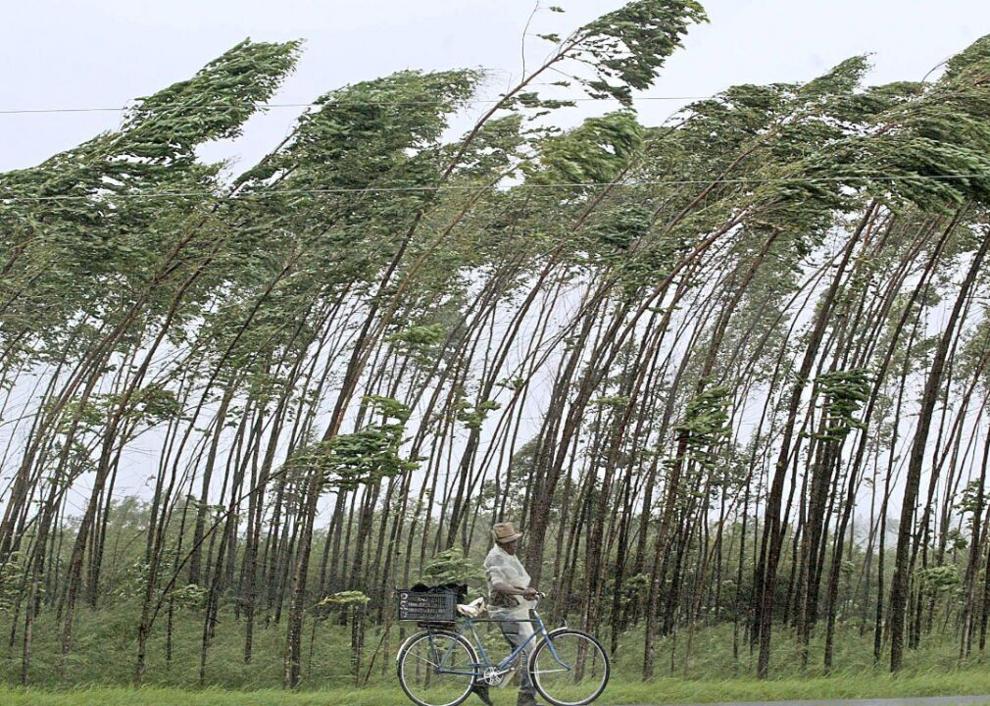 1998: Hurricane Mitch triggers extreme floods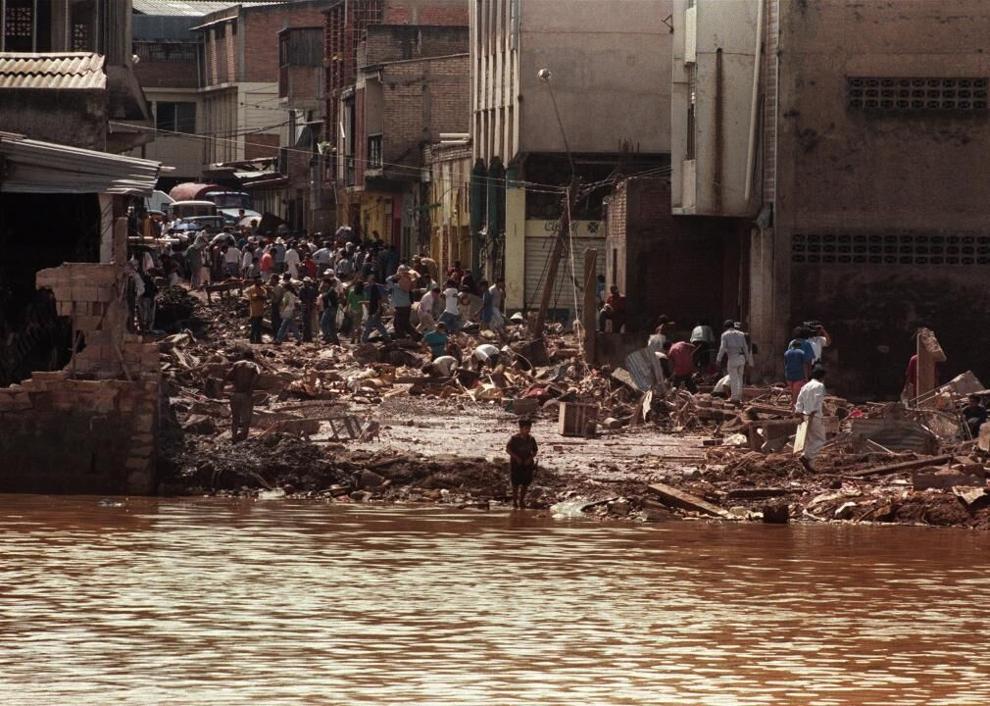 1999: Many Category 4 hurricanes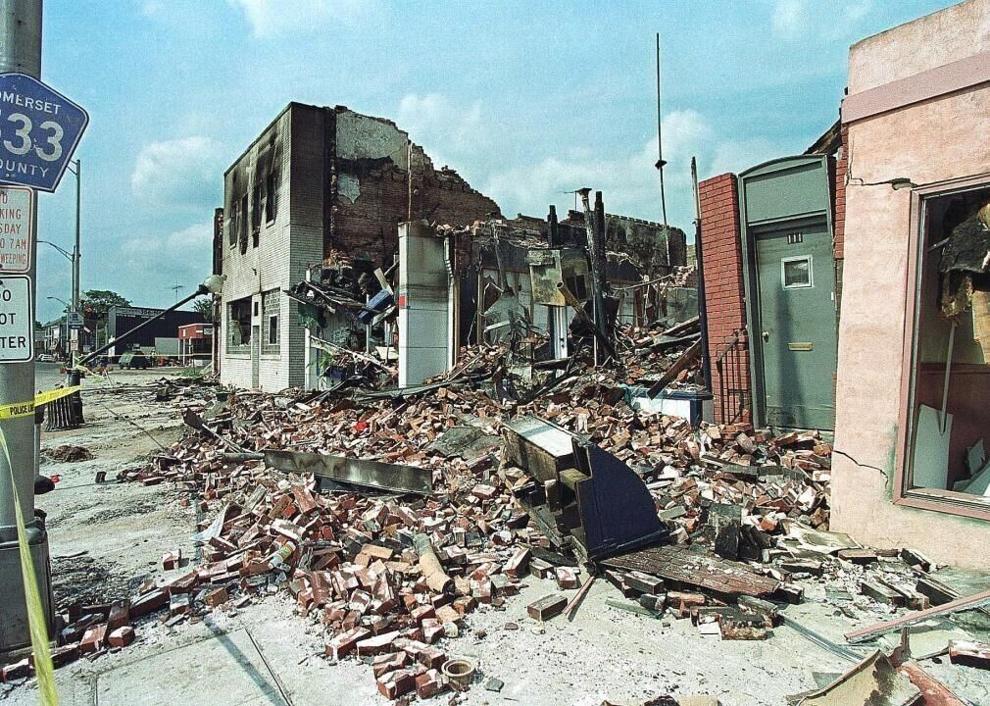 2000: Hurricane Alberto lasts many days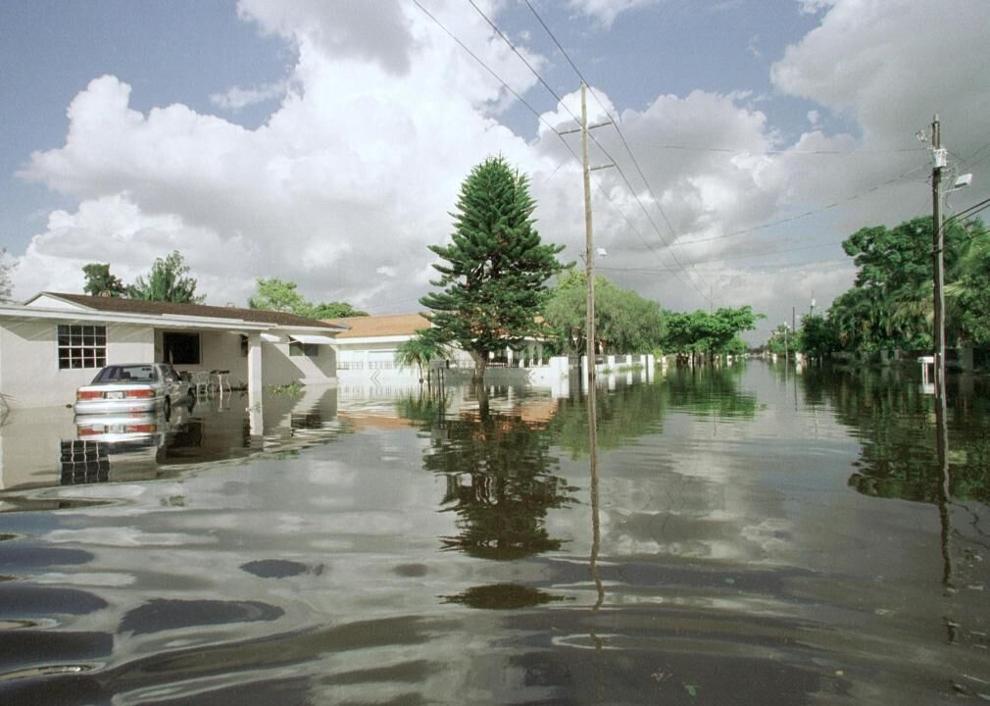 2001: Costliest and deadliest tropical storm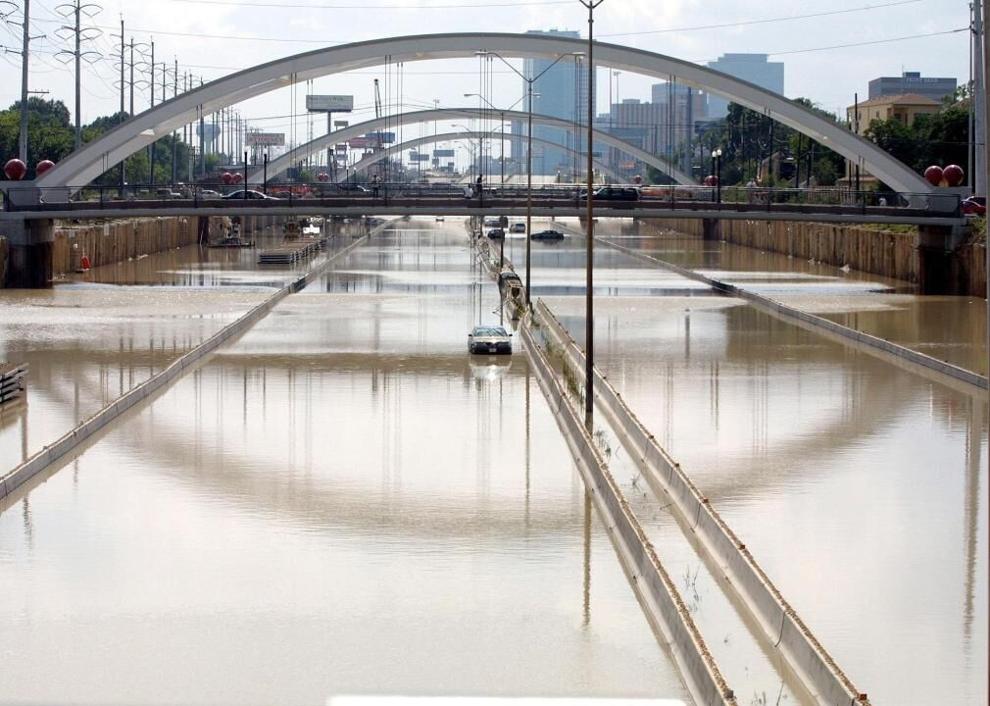 2002: El Nino causes few hurricanes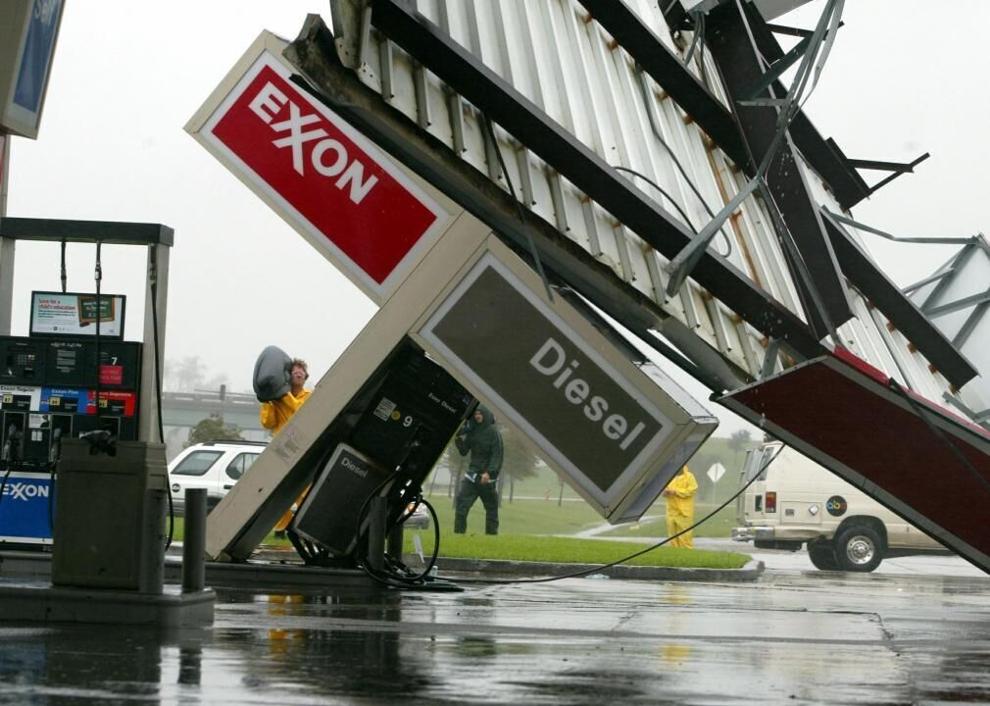 2003: Hurricane Isabel hits Chesapeake Bay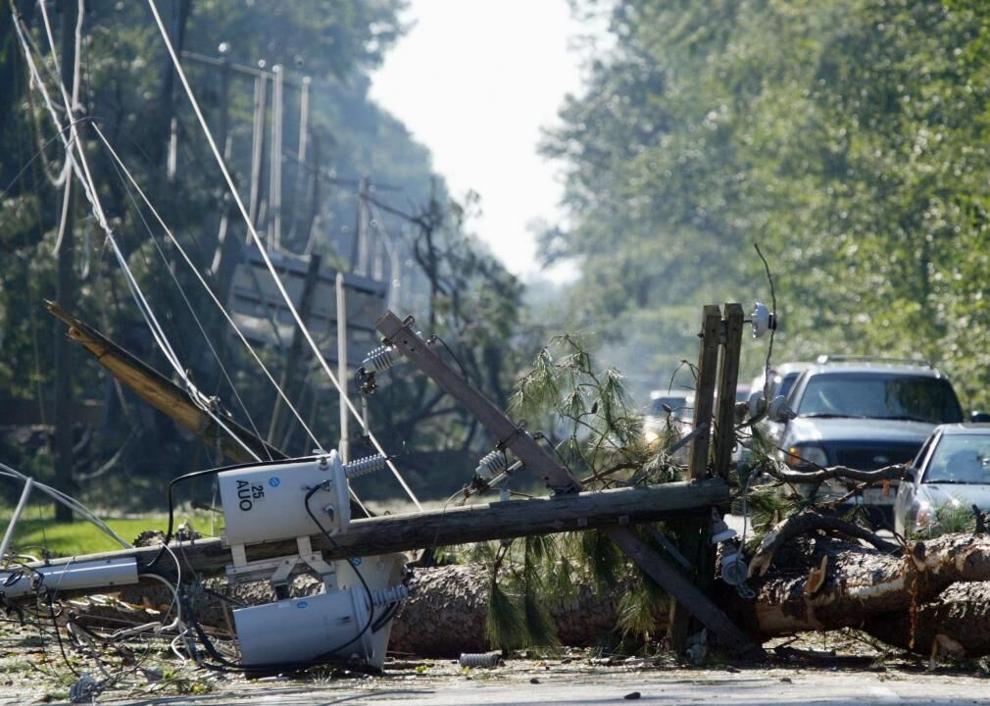 2004: Hurricane Jeanne causes Haiti mudslides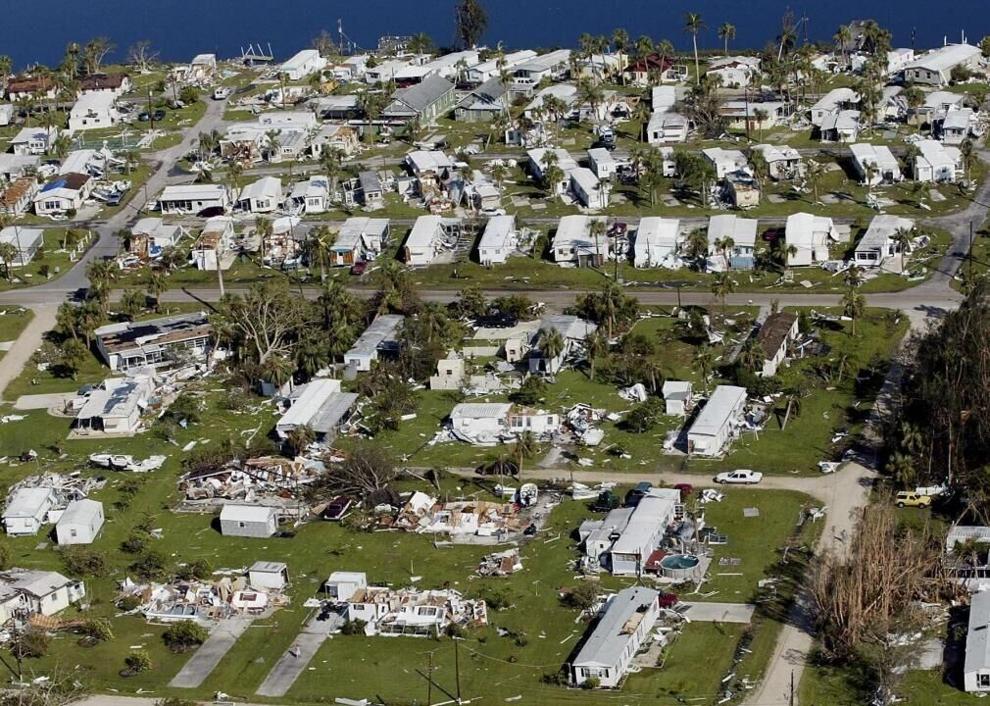 2005: Hurricane Katrina devastates New Orleans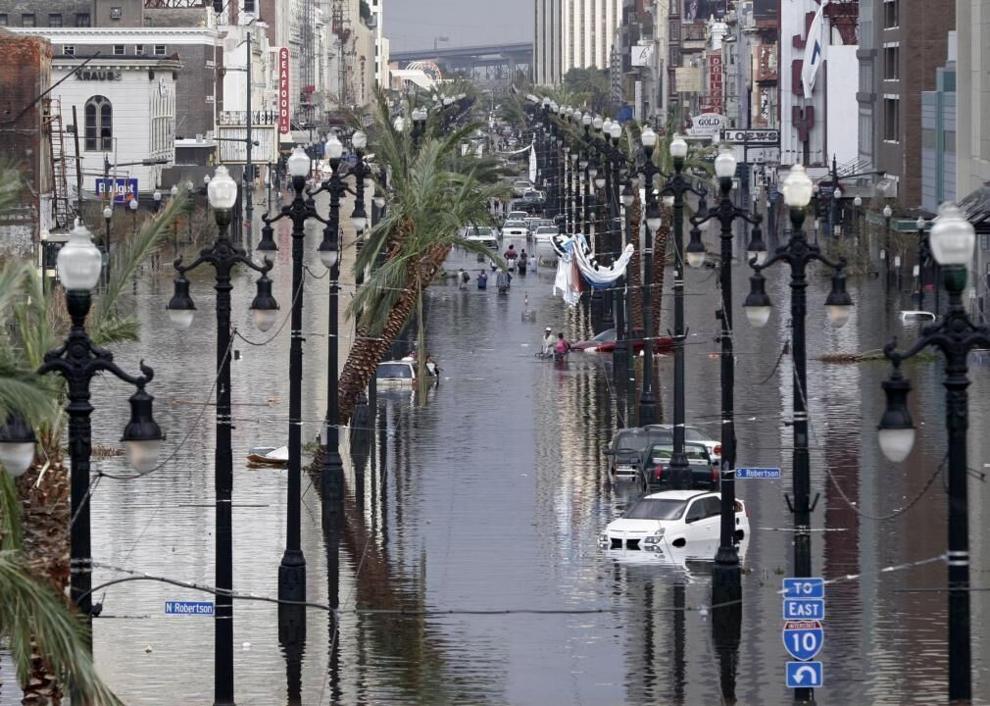 2006: The calm following the storm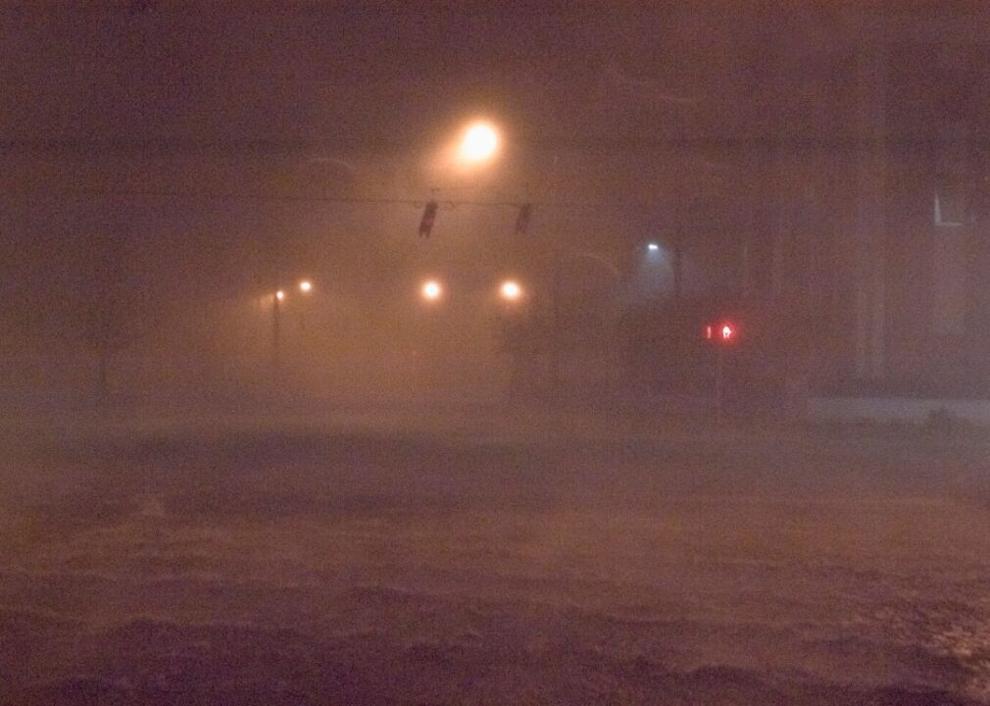 2007: Two Category 5 hurricane landfalls
2008: Hurricane Ike disrupts Montreal's subways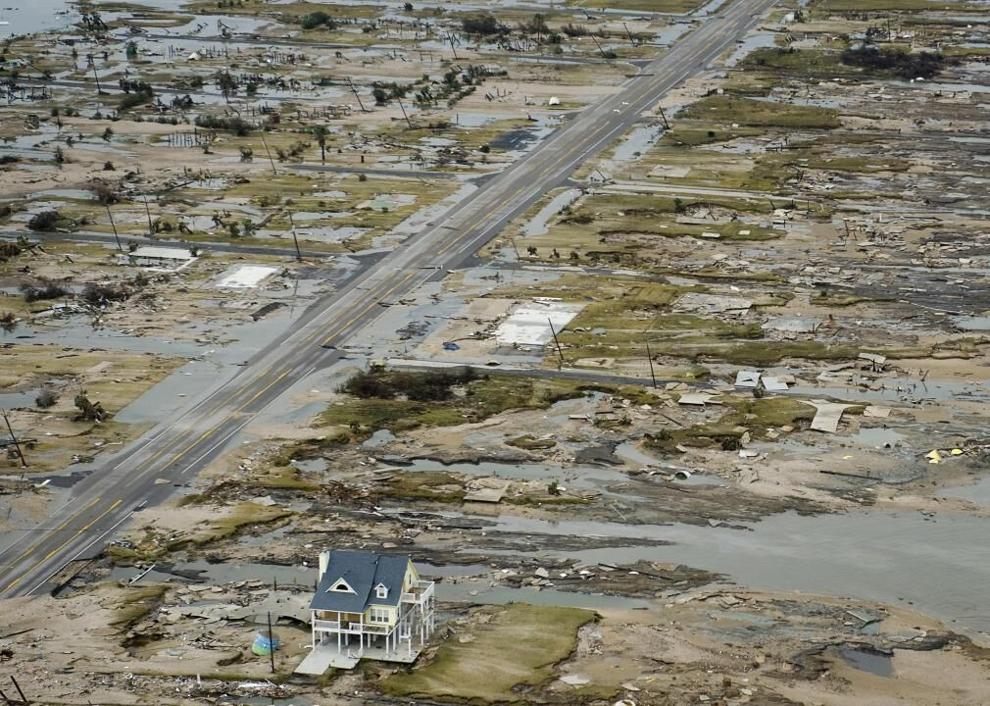 2009: A hurricane lull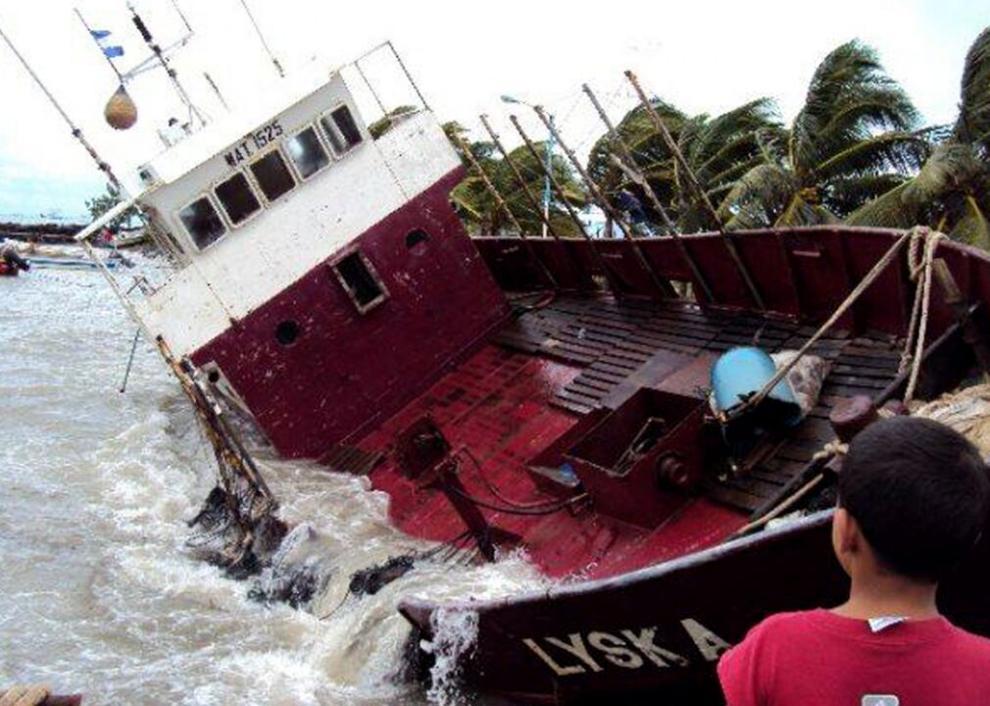 2010: Third most active hurricane season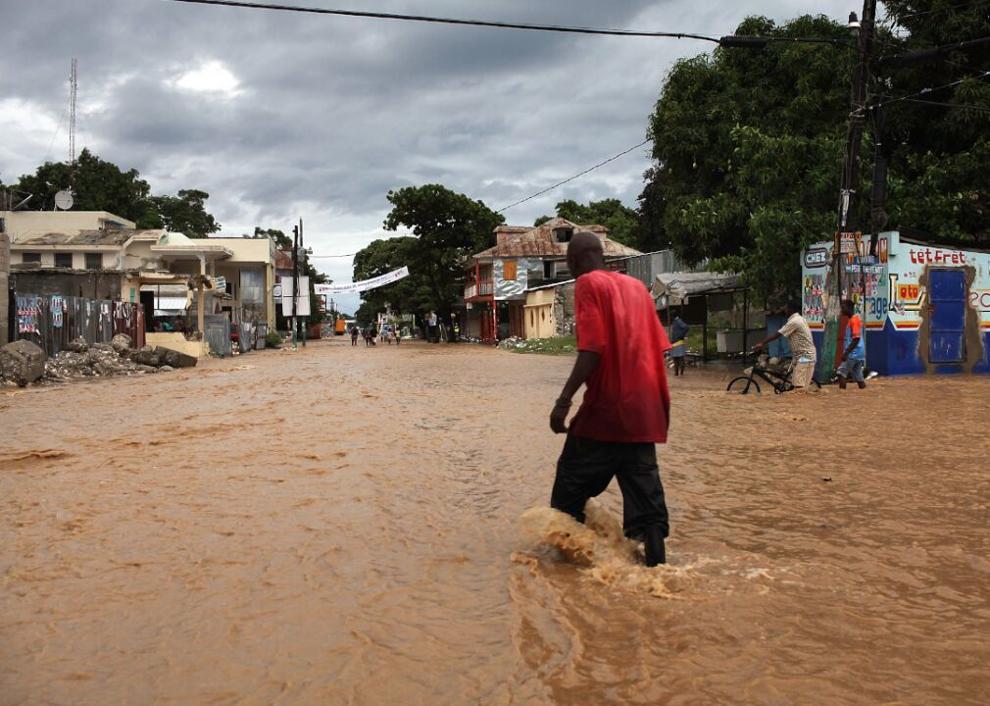 2011: Major hurricane drought in the U.S.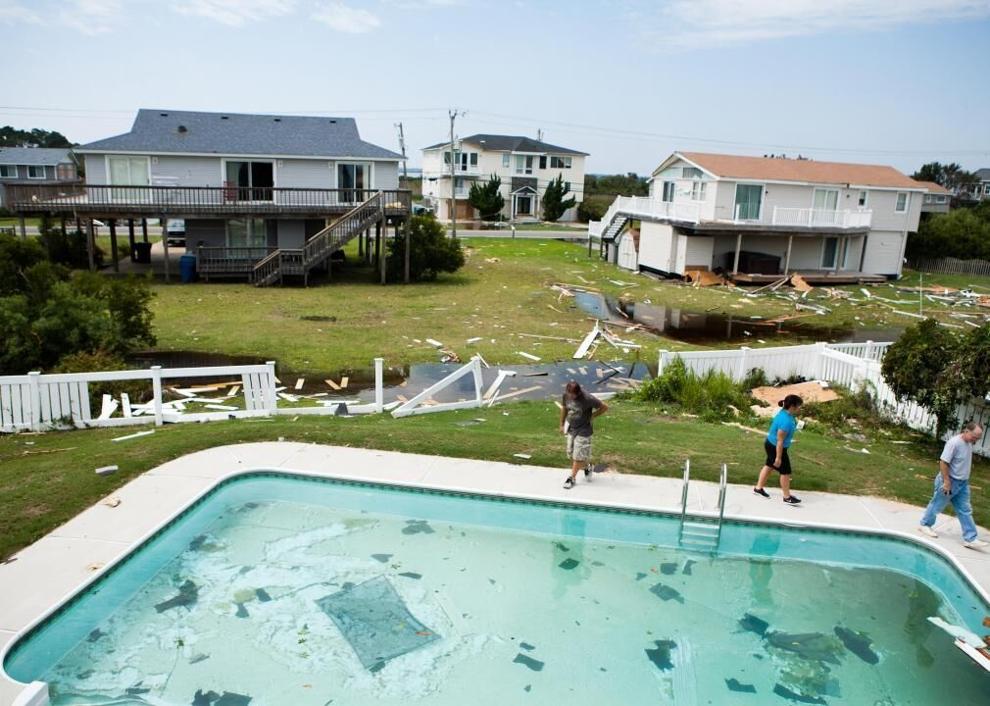 2012: Hurricane Sandy slams East Coast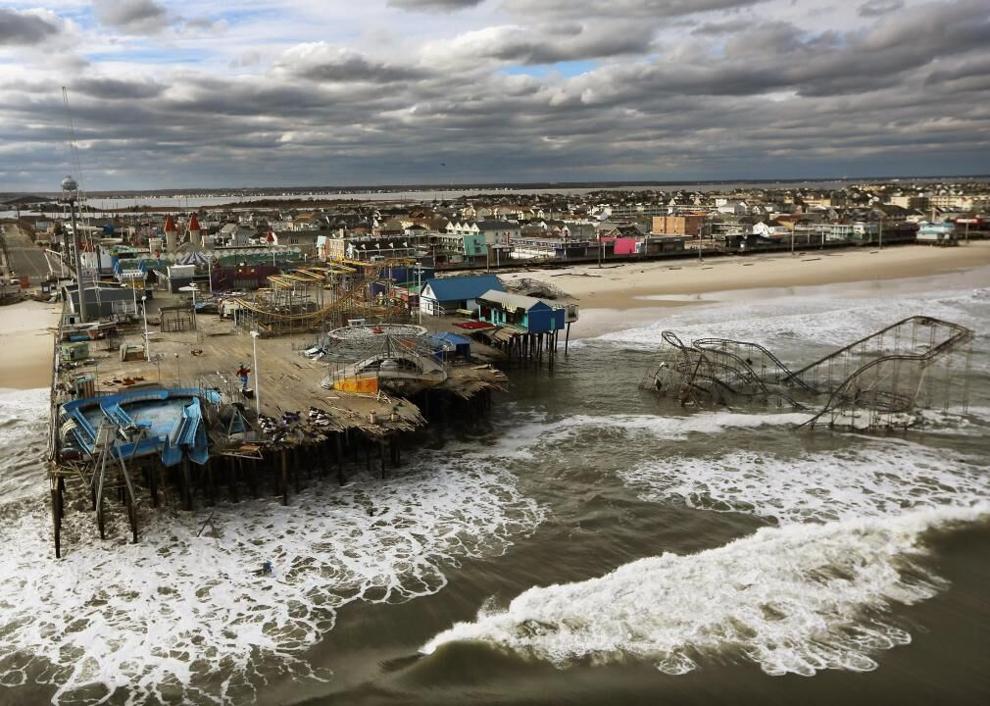 2013: A quiet hurricane season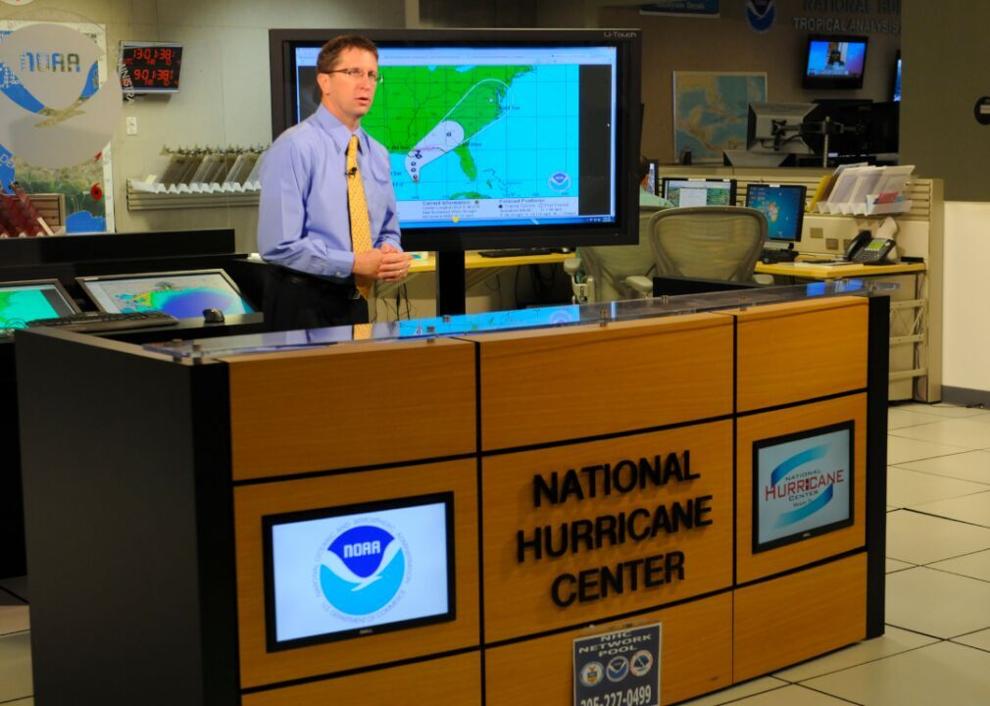 2014: Arthur hits North Carolina early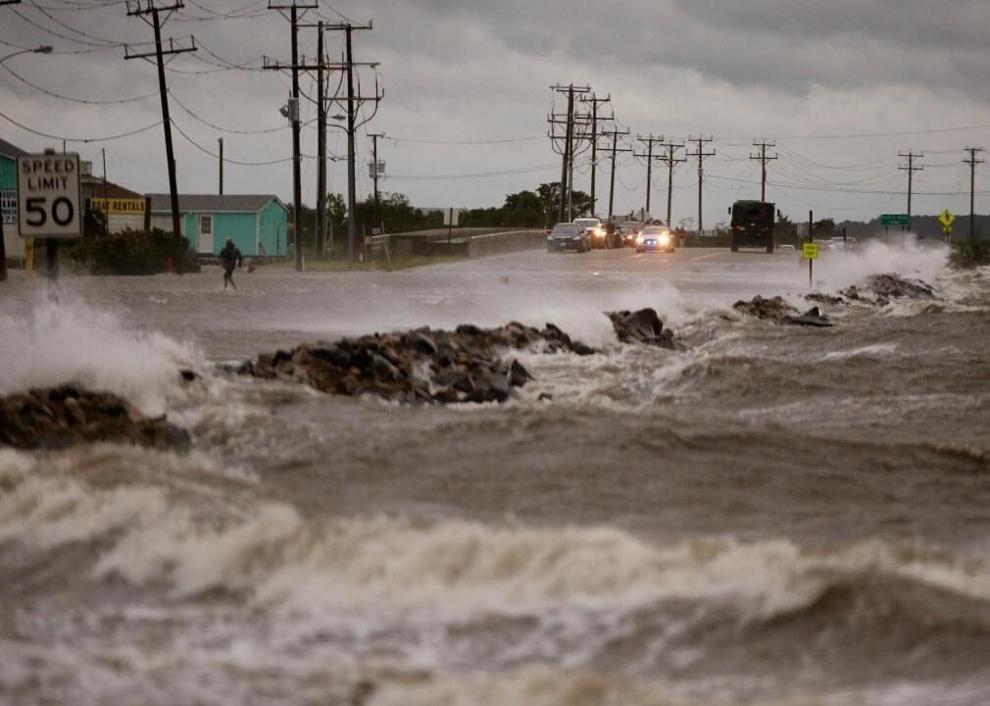 2015: Ana reveals wrecked schooner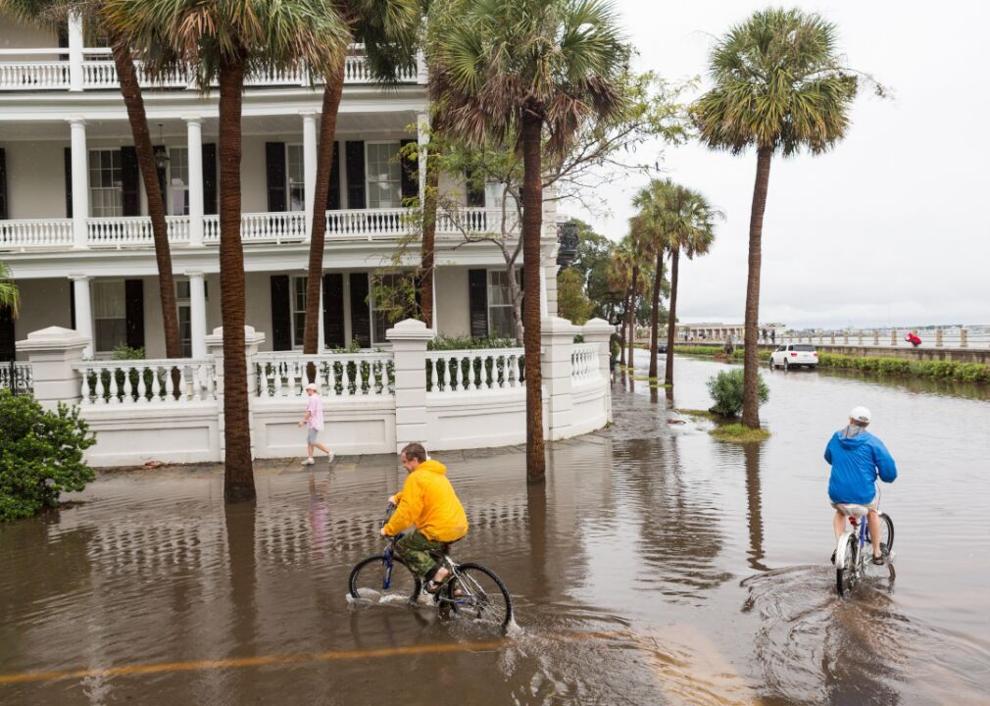 2016: A rare January hurricane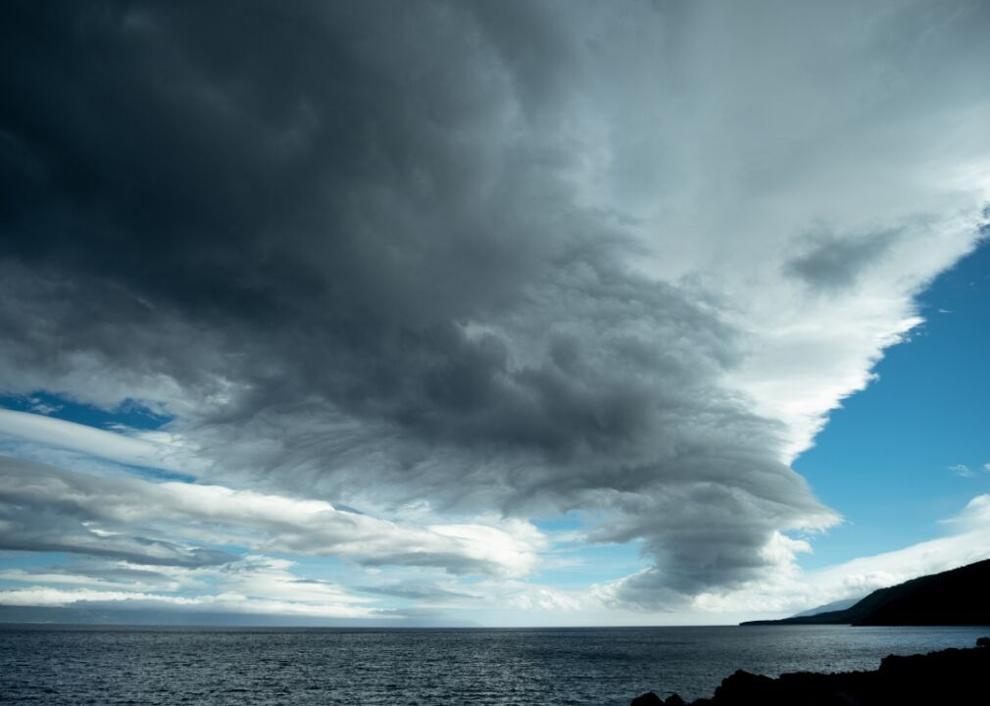 2017: Three costly hurricanes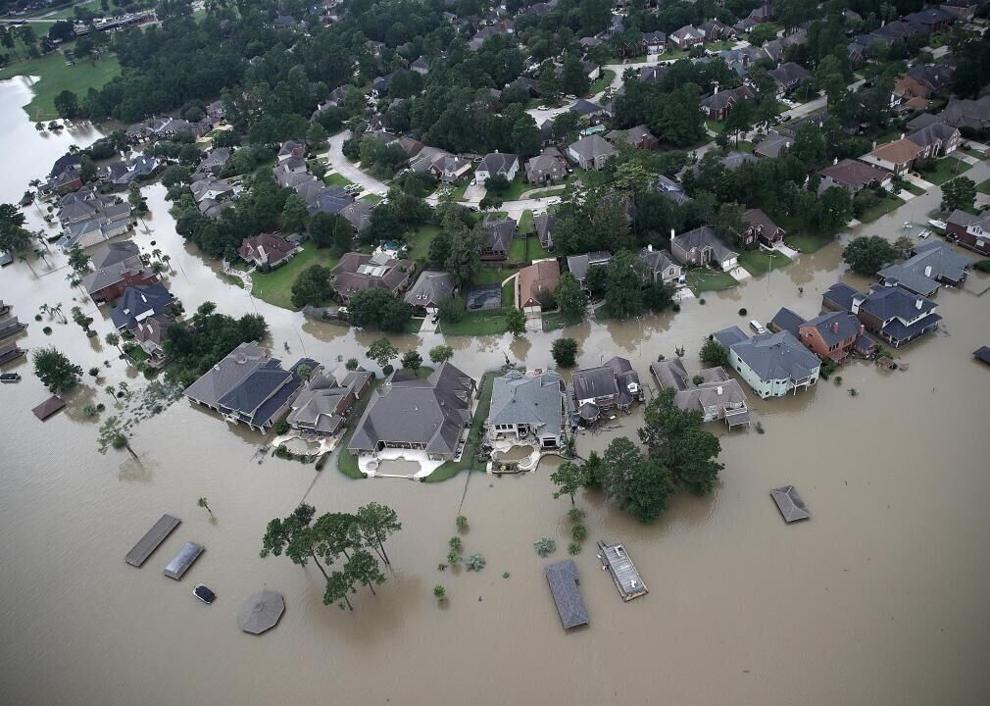 2018: Hurricane Michael hits Florida Panhandle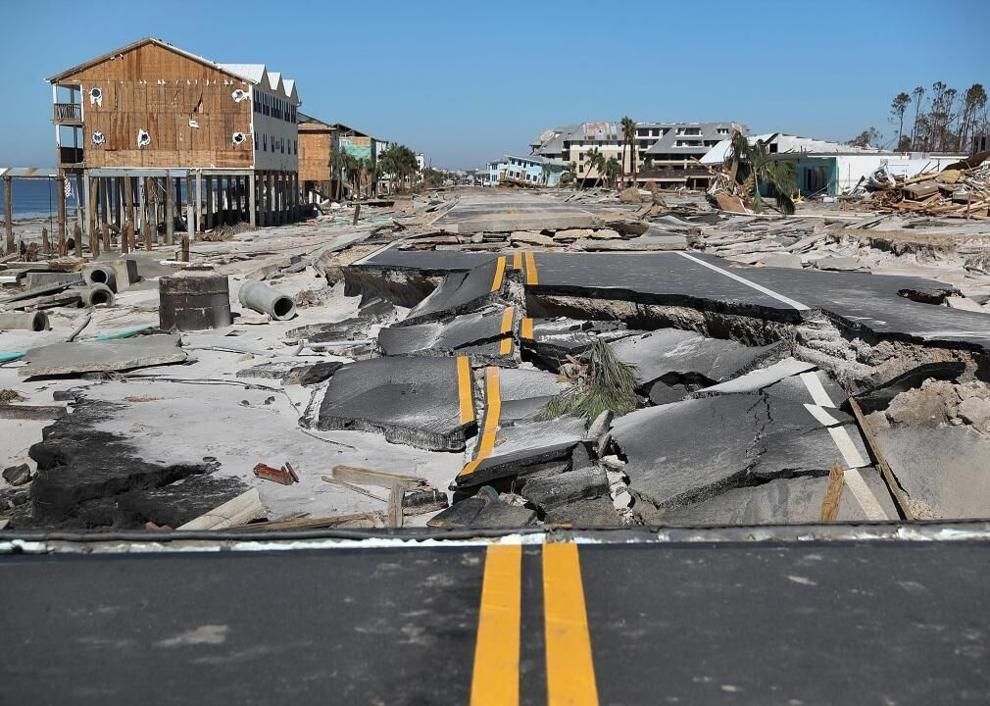 2019: Fourth year of frequent hurricanes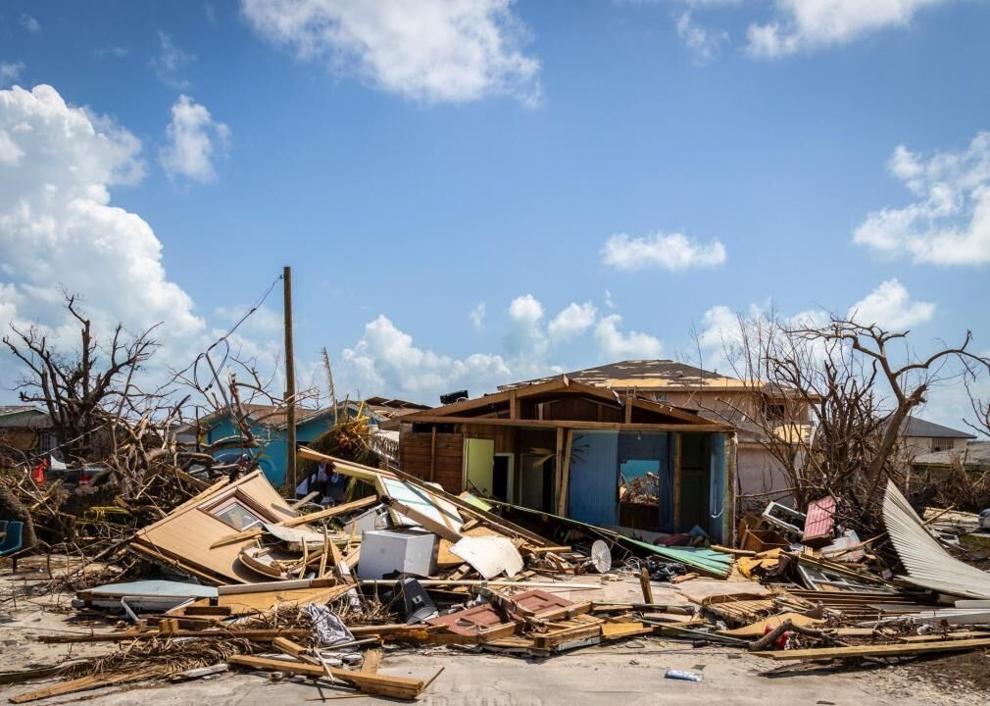 2020: A record year for named storms