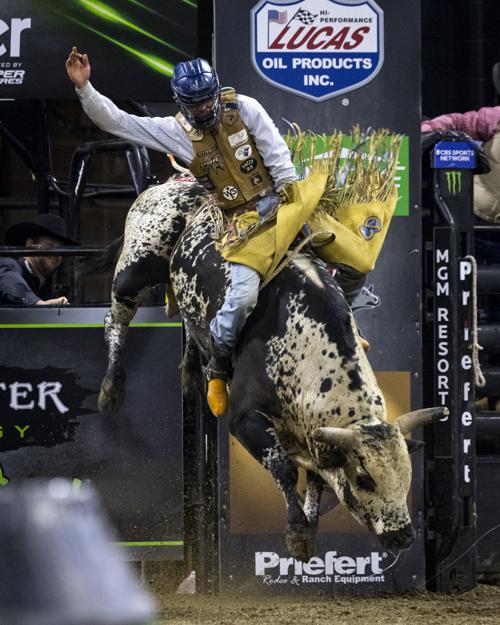 BILLINGS — It feels good to ride in front of family and friends in a city where you have roots.
Chase Dougherty had his "breakthrough moment" at First Interstate Arena at MetraPark, scoring a 90.5-point ride on Friday night at the Professional Bull Riders Wrangler Invitational with plenty of family rooting him on.
"I have my uncle Walt, aunt Jody and my grandpa Ray and mom and dad (here)," Dougherty, 23, said. "This isn't my hometown, but it's kind of my hometown rodeo. I've been to the NILE three times and haven't broke three jumps. This is my breakthrough moment in this building."
Dougherty, in the rookie of the year race, scored the impressive ride aboard Bread Basket. It was his second 90-point ride on the Unleash The Beast series this year and his third round win.
The likable cowboy, a native of Canby, Oregon, said his mom — Lori (Van Cleave) Dougherty — grew up in Billings.
The only thing that would have made the night more special for Dougherty was if his wife, Kara, was present. The couple is expecting a baby boy in September and recently purchased a home in Decatur, Texas.
"It was awesome. I wish my wife was here," Dougherty said. "We just bought a house in Decatur."
Dougherty was also on the Montana State rodeo team and was coached by Andy Bolich. Dougherty studied accounting and spent two years on the Bobcats team riding bulls before he decided he wanted to focus more on bull riding professionally.
"I told Andy, 'Hey I want to really go do this right now.' I can only ride bulls so long. I can always go back to school," Dougherty recalled.
The bull rider, who trails Colten Fritzlan by 156 points in the Rookie of the Year race, recalled "coming up to Billings every couple years when I was little" to visit relatives and elk hunting near White Sulphur Springs with his uncle Walt.
Silvano Alves was second with an 87.50 and Joao Henrique Lucas third with 85.75. Cody Teel was fourth with 85.50 and Marcelo Procopio Pereira fifth with an 85.
The three-day tour stop continues on Saturday with a 6:45 p.m. performance and concludes Sunday with a 1:45 p.m. performance. 
The bulls were dominant on Friday as 10 of the 39 riders recorded a score.
Montana cowboys Jess Lockwood and Dakota Lewis were both thrown with Lockwood nearly making the eight seconds with a buck-off time of 7.34 seconds and the bull winning the battle with Louis in 3.71 seconds.
Lockwood was making his return after sustaining a left-thigh bruise in Oklahoma City on April 17, and Louis was coming off a Touring Pro win at the Ridin' with Mason Lowe Invitational last weekend.
JT Moore was in sixth place with 84.25 points, Leonard Lima in seventh with 80.75 points, Dener Barbosa in eighth with 76.75, Paulo Ferreira Lima in ninth with 71.5 and Alex Cerqueira in 10th with 68.75.
Jose Vitor Leme — last year's Billings and world champion, and the world standings leader — was bucked off in 4.80 seconds.
Canadian rider Logan Biever was making his Unleash The Beast Tour debut.
The 23-year-old from Claresholm, Alberta, is the first Canadian rider to qualify for an UTB event this year and did so through performances at Velocity and Touring Pro events.
While there have been travel restrictions and the U.S.-Canadian border has been closed to non-essential travel due to COVID-19, Biever said he entered the U.S. last fall and has been competing since.
While Biever was bucked off in 3.93 seconds, he said before the event that he was looking forward to the opportunity.
"I'm pretty excited. That's for sure," he said. "It's a childhood dream to make it to this level. It isn't fluky. You have to earn your way here."
Biever said his game plan wouldn't change and "you have to come to ride" at every event.
"When you make it to this level, you let it all hang out and have fun," he said. "You have everything to gain and not too much to lose.
"Once you are bull riding, you are bull riding. You can't overthink it. Whether there is $500 added or however much is added, it's all the same."
For Biever, the goal of reaching the UTB series began while cheering on his favorite cowboys in the family home.
"Ever since I was little," Biever said of how long he wanted to be a PBR bull rider. "The coolest thing about being here is I remember sitting on my dad's knee and watching PBR and I'm here and it's a childhood dream to be here."
And while it was Biever's first time competing at the Metra, he had competed at lower level PBR events in Great Falls and Eureka, he said. The thrill of participating in an invitational that at 26 years is the longest-running event for the PBR was also enticing for him.
"It's pretty awesome," he said. "I couldn't have come to a better place. I'm glad Billings is my first one."
Photos: PBR Wrangler Invitational
PBR Wrangler Invitational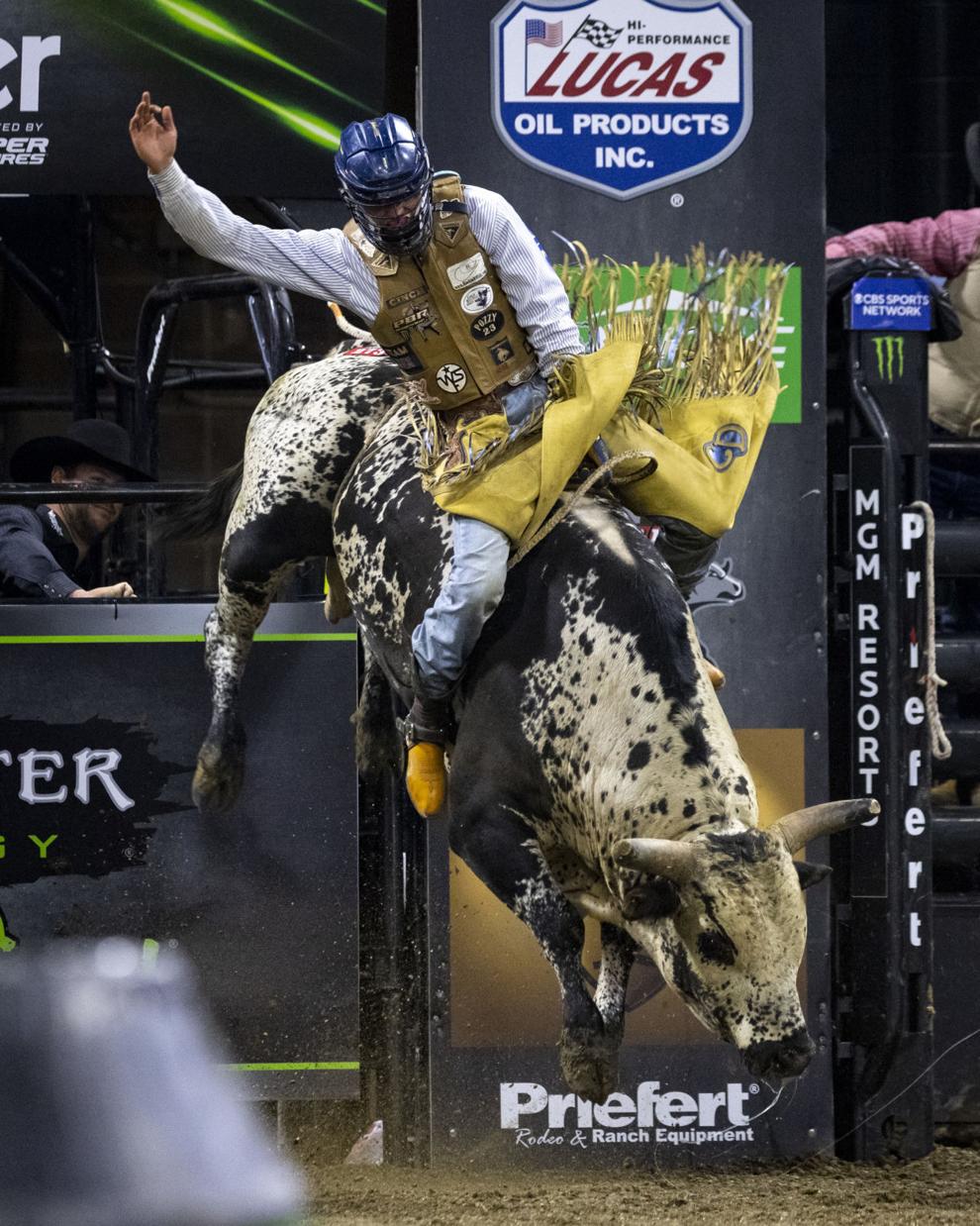 PBR Wrangler Invitational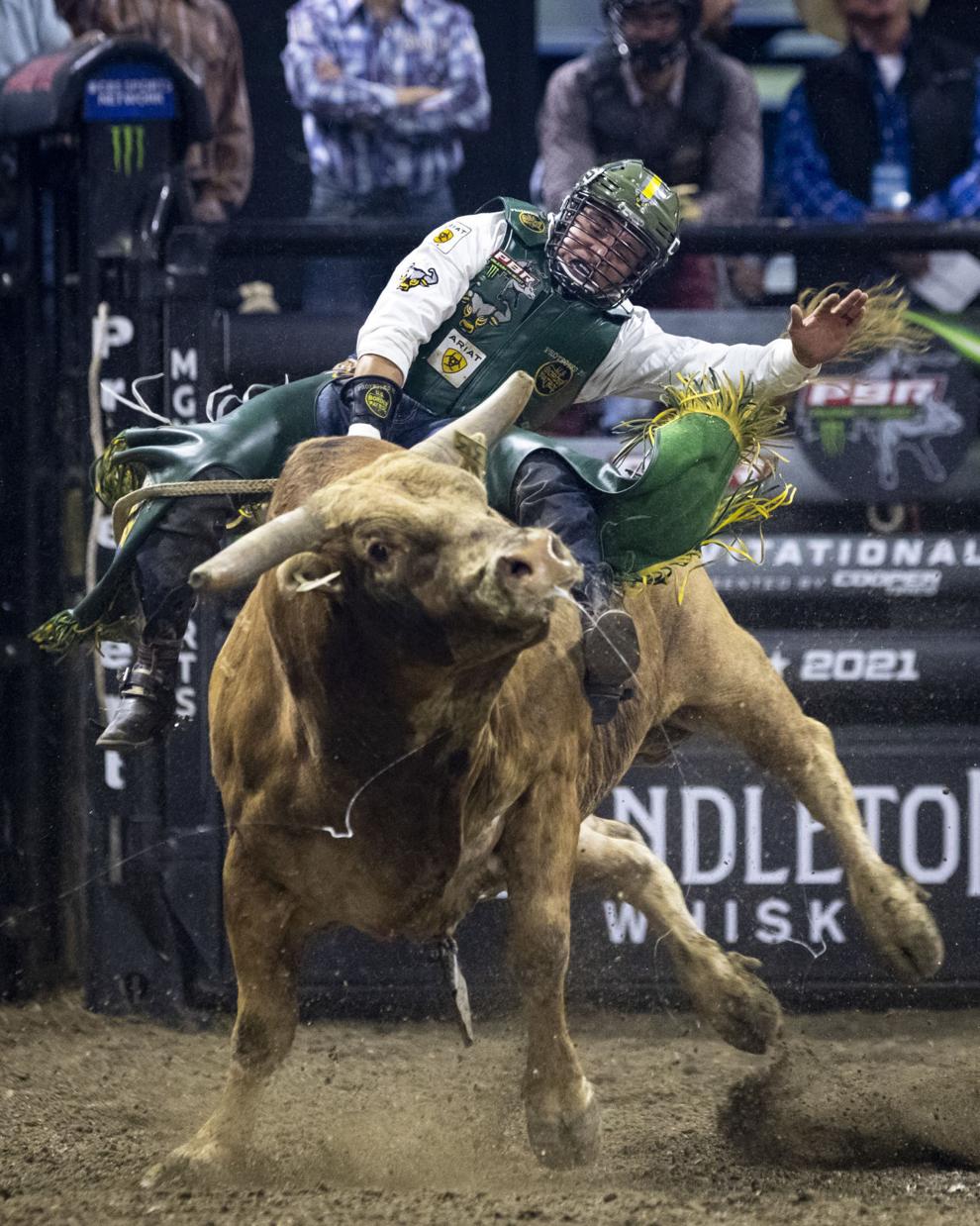 PBR Wrangler Invitational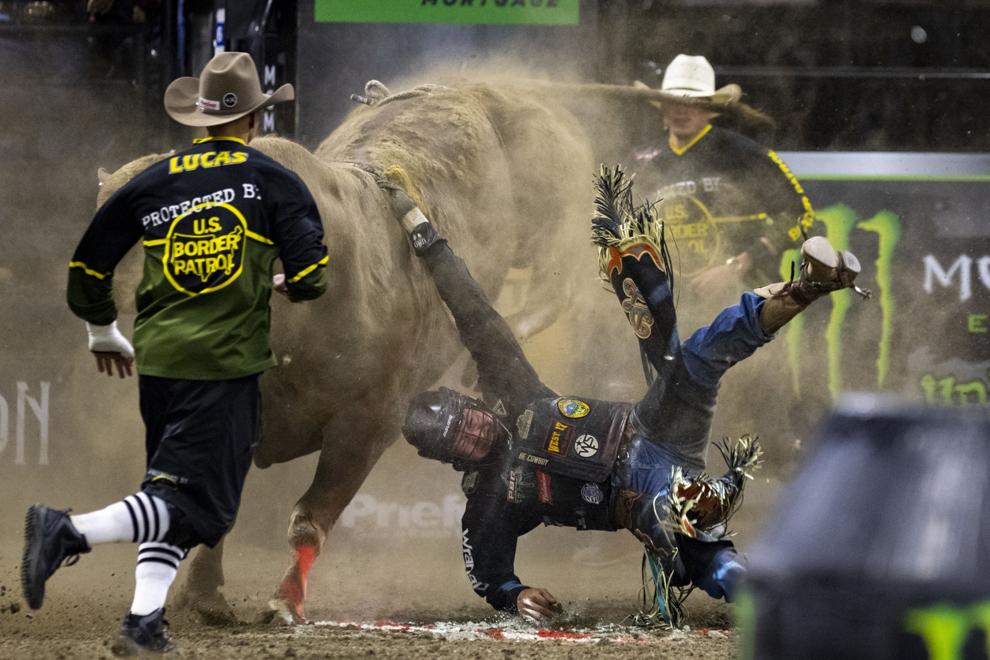 PBR Wrangler Invitational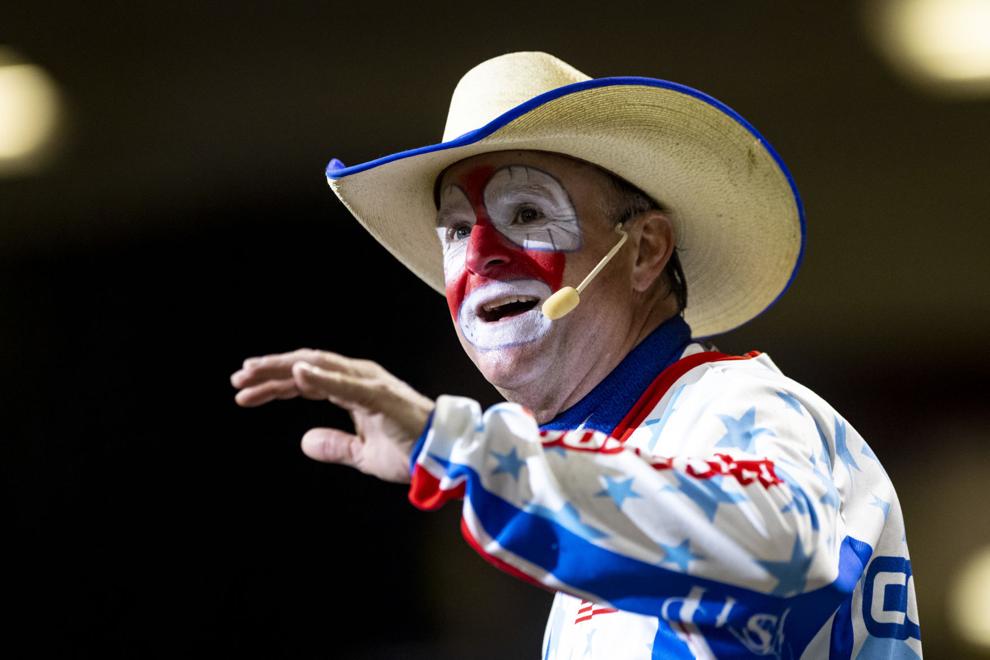 PBR Wrangler Invitational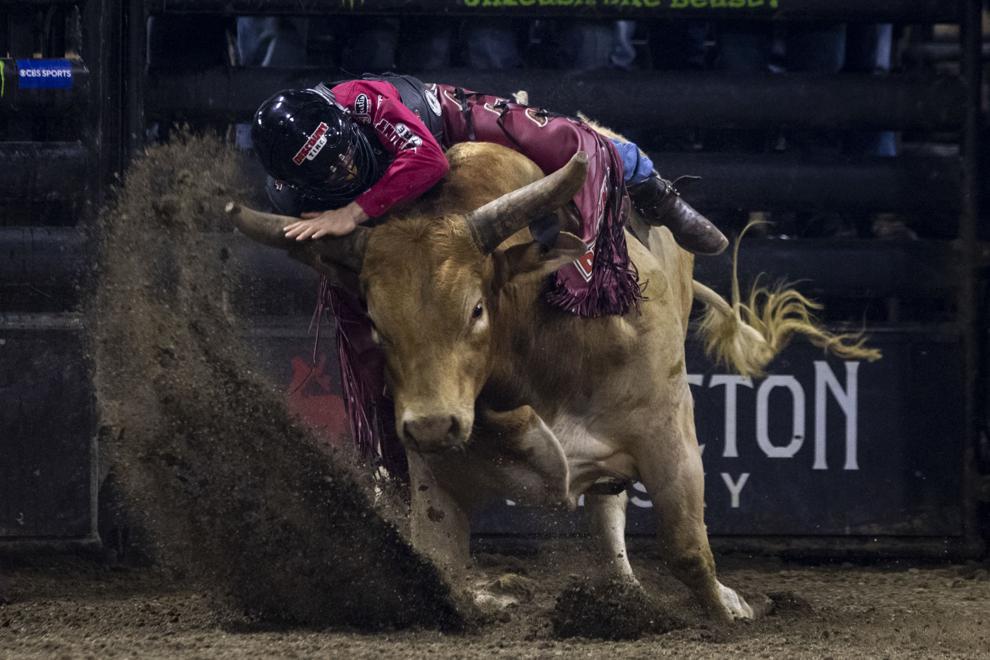 PBR Wrangler Invitational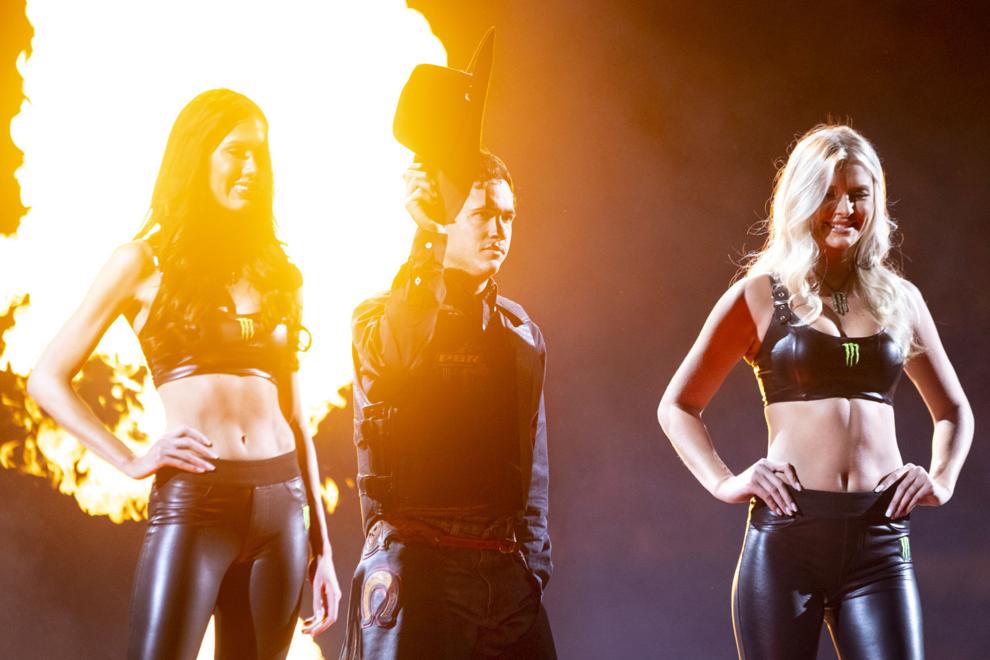 PBR Wrangler Invitational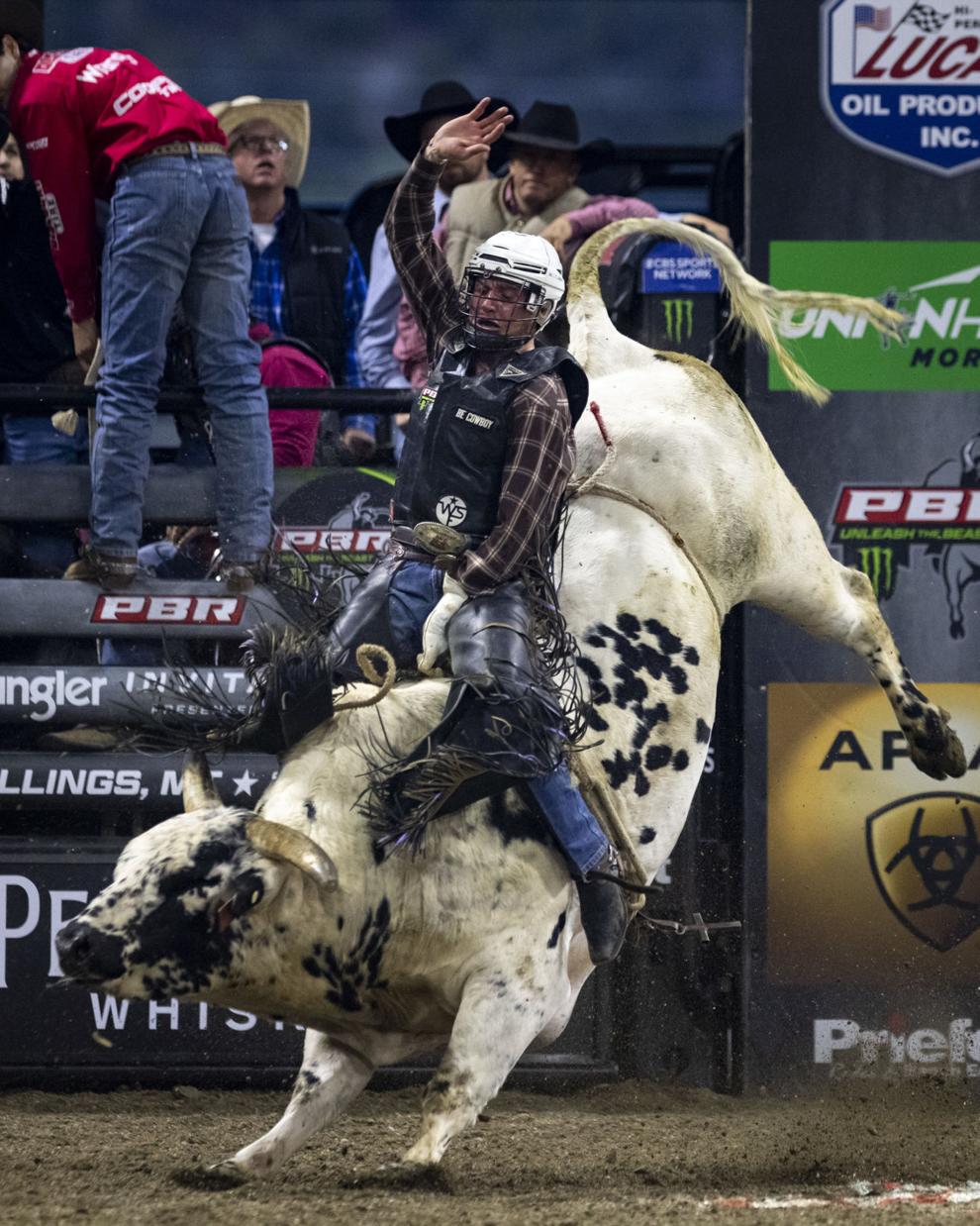 PBR Wrangler Invitational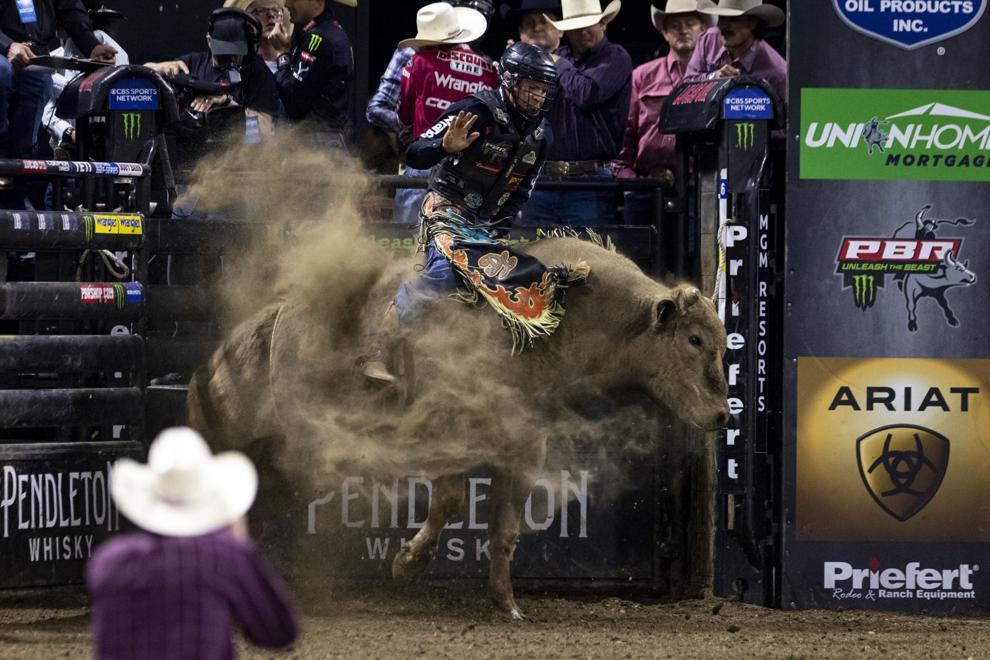 PBR Wrangler Invitational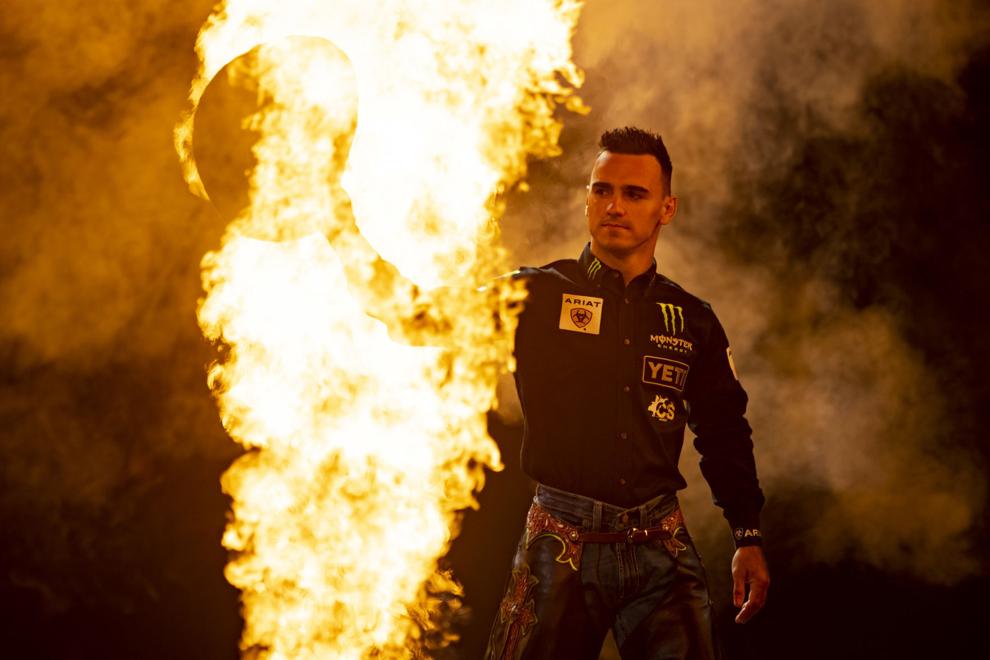 PBR Wrangler Invitational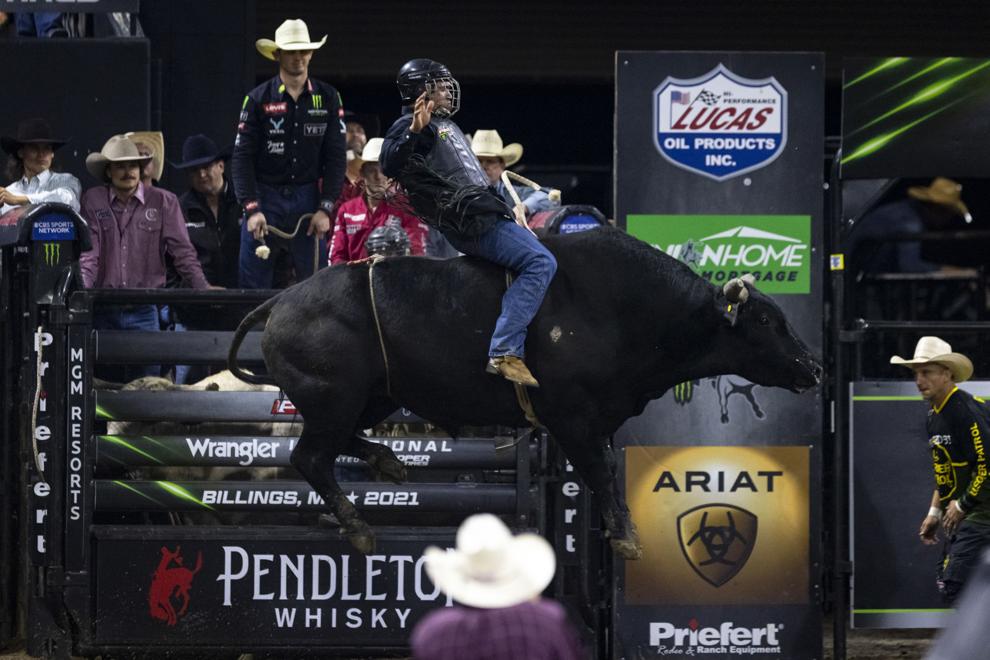 PBR Wrangler Invitational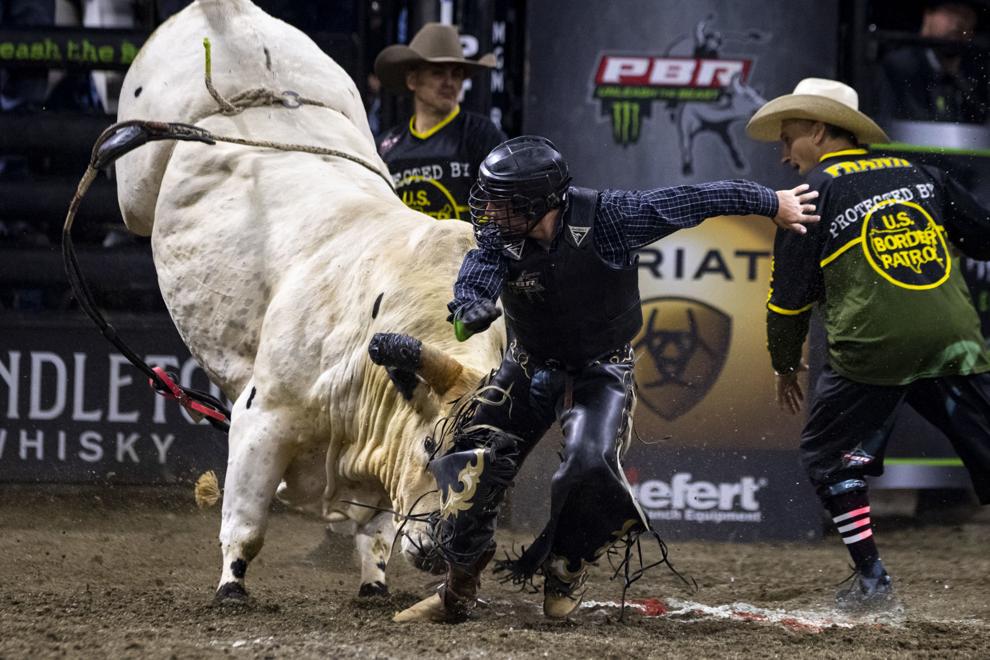 PBR Wrangler Invitational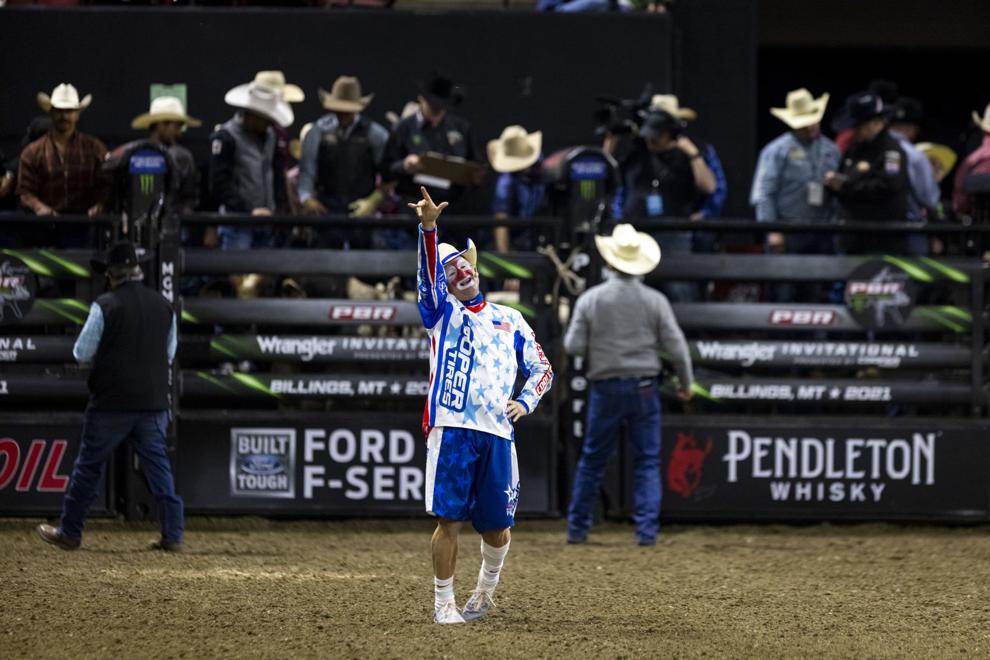 PBR Wrangler Invitational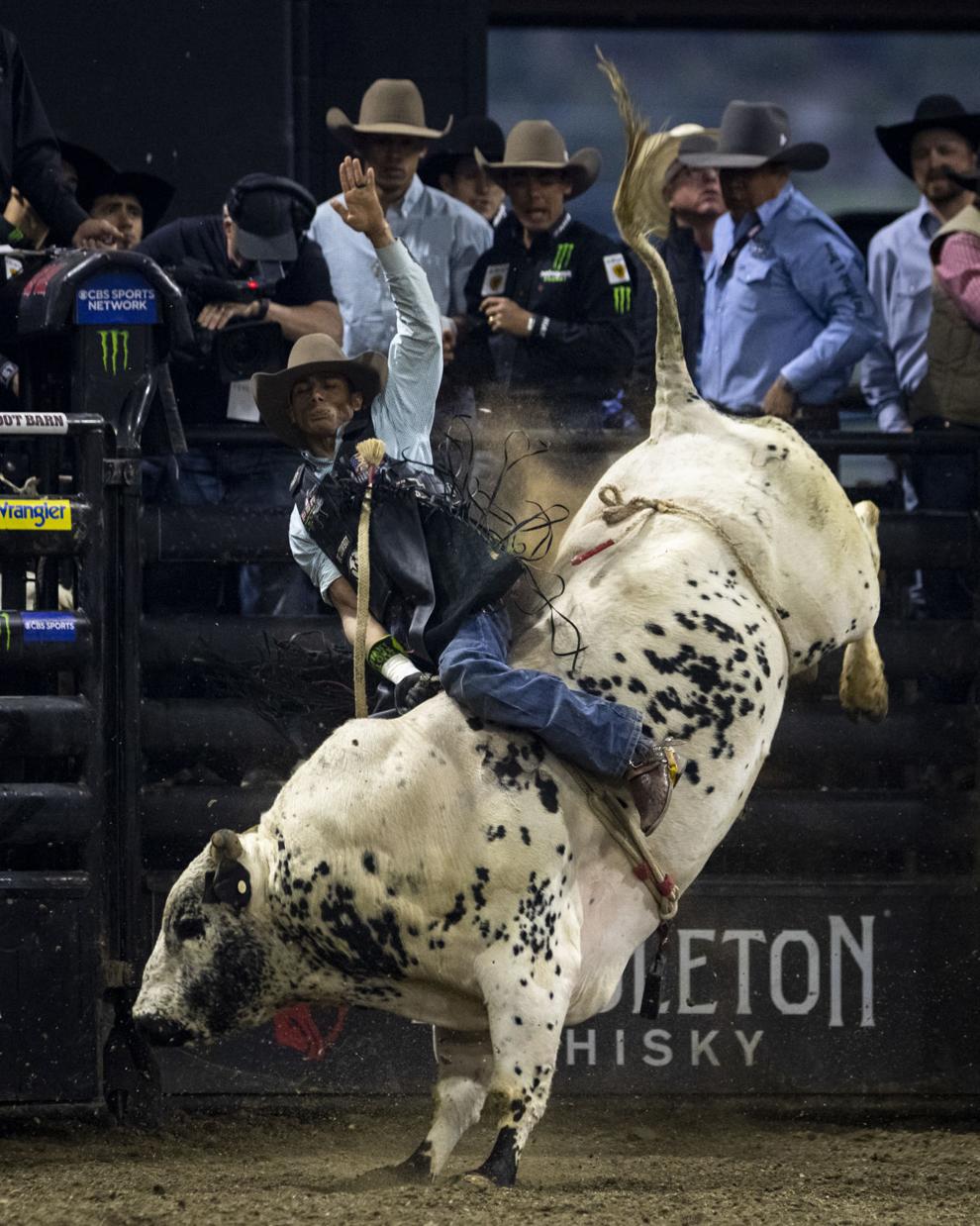 PBR Wrangler Invitational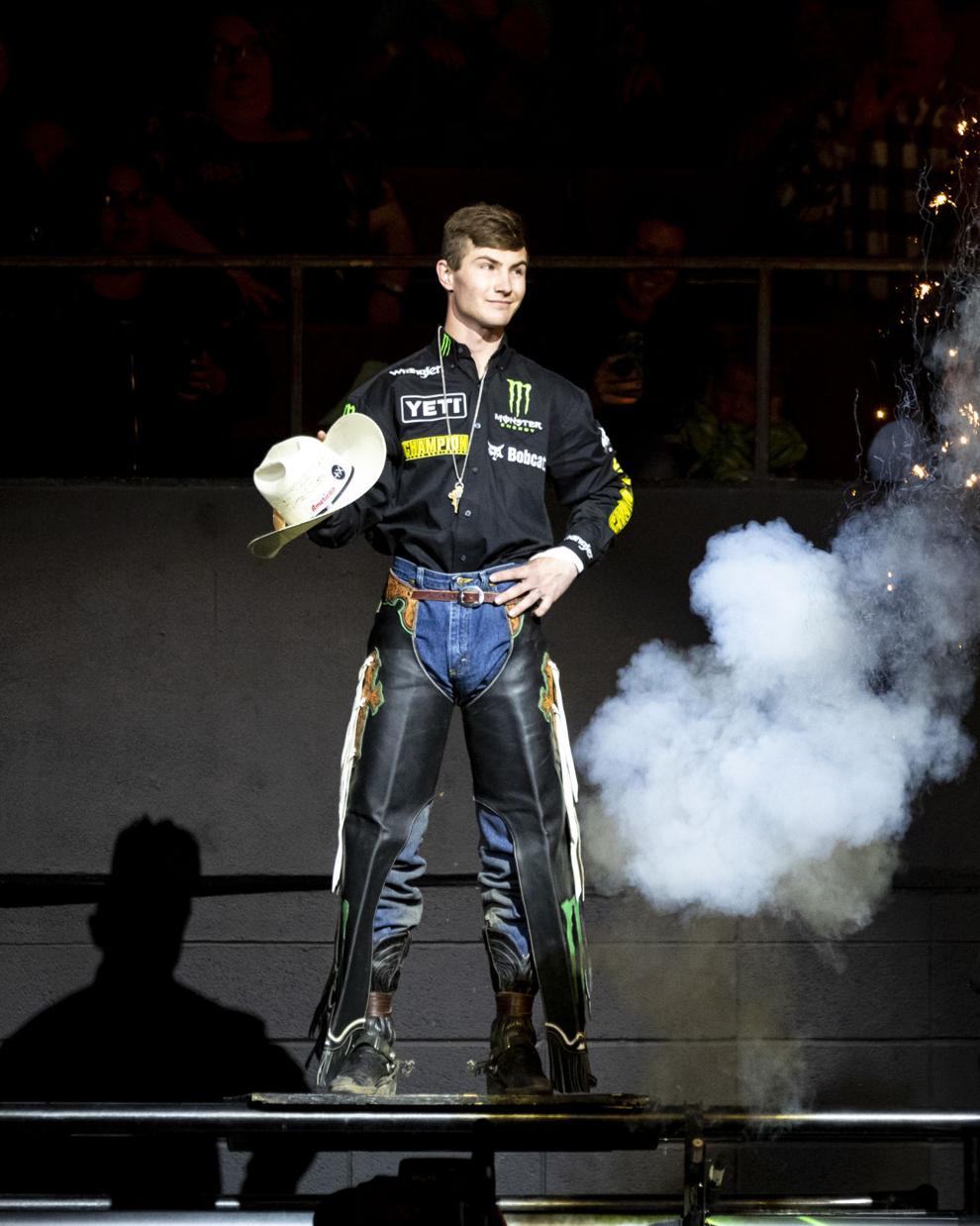 PBR Wrangler Invitational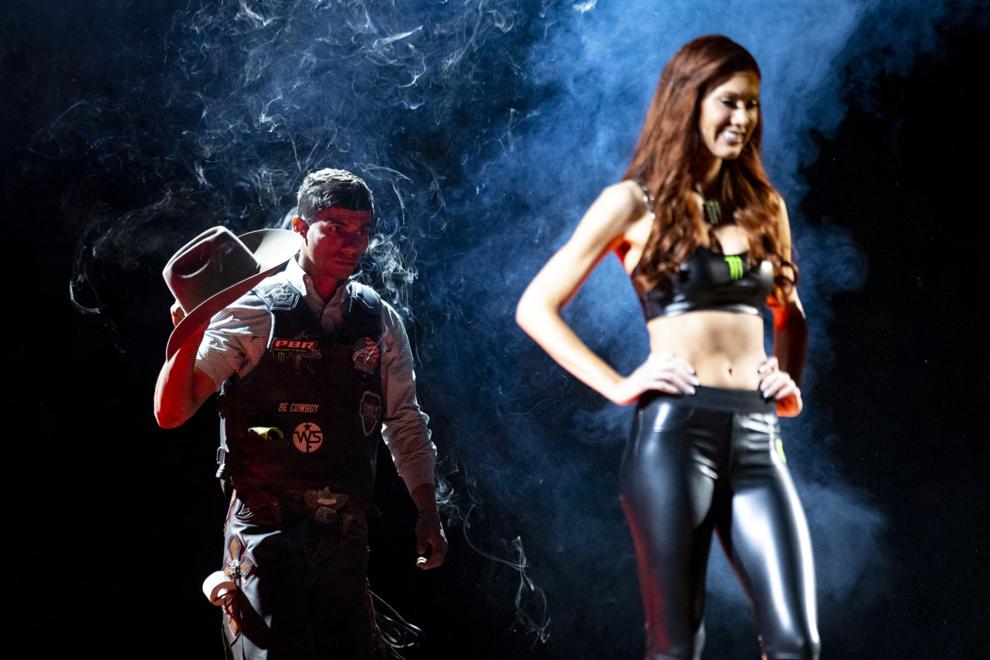 PBR Wrangler Invitational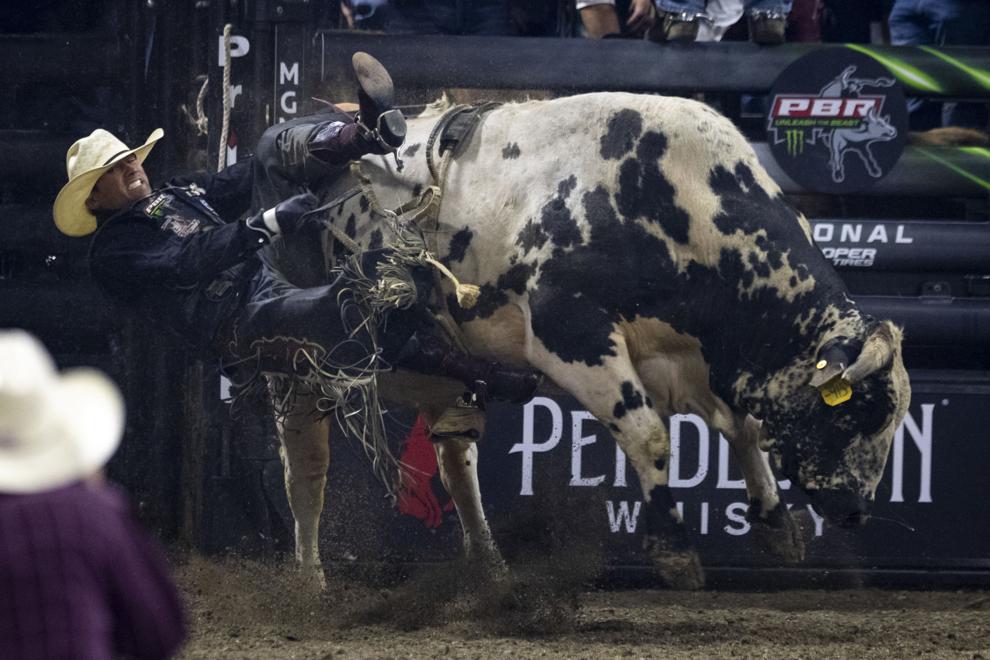 PBR Wrangler Invitational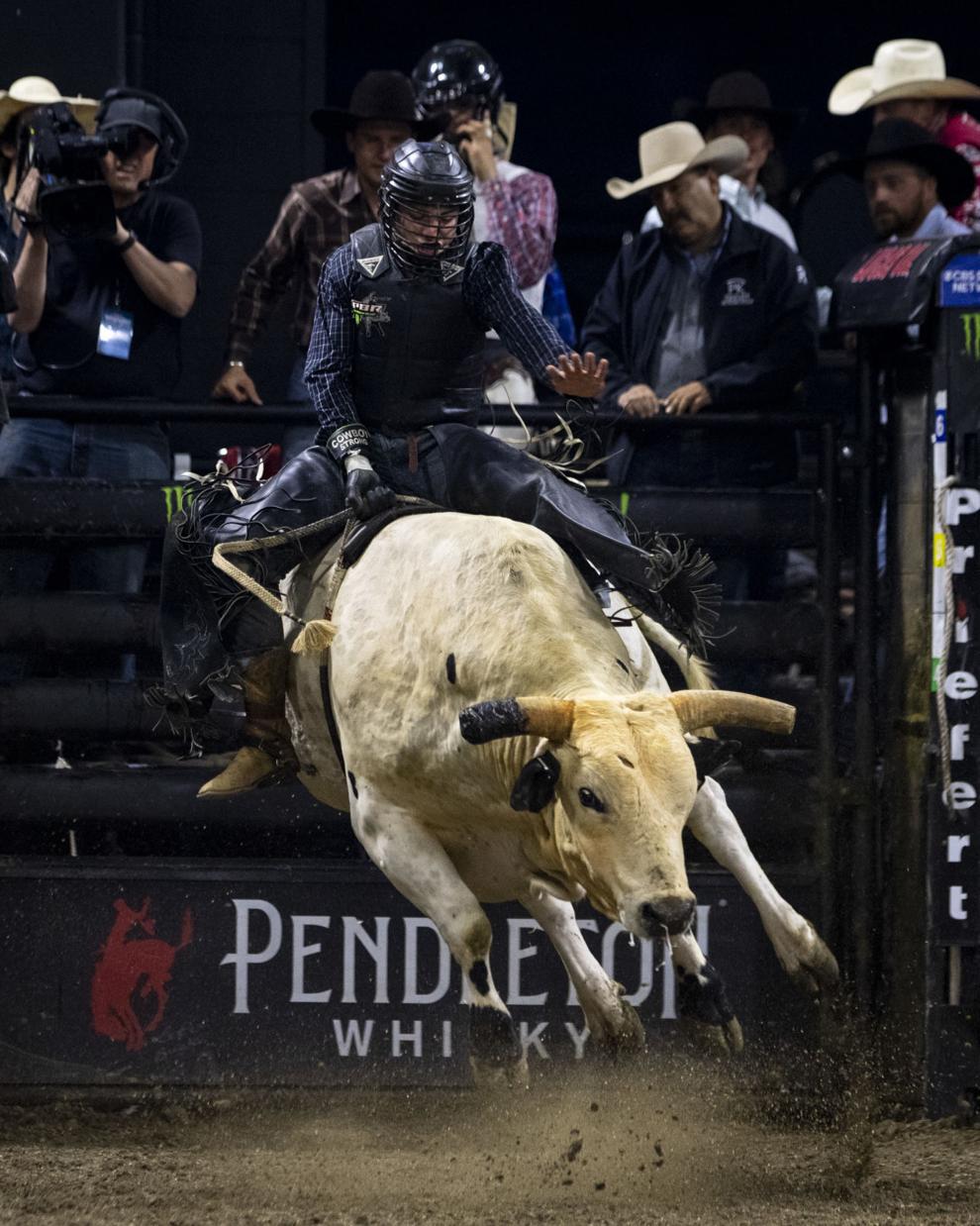 PBR Wrangler Invitational