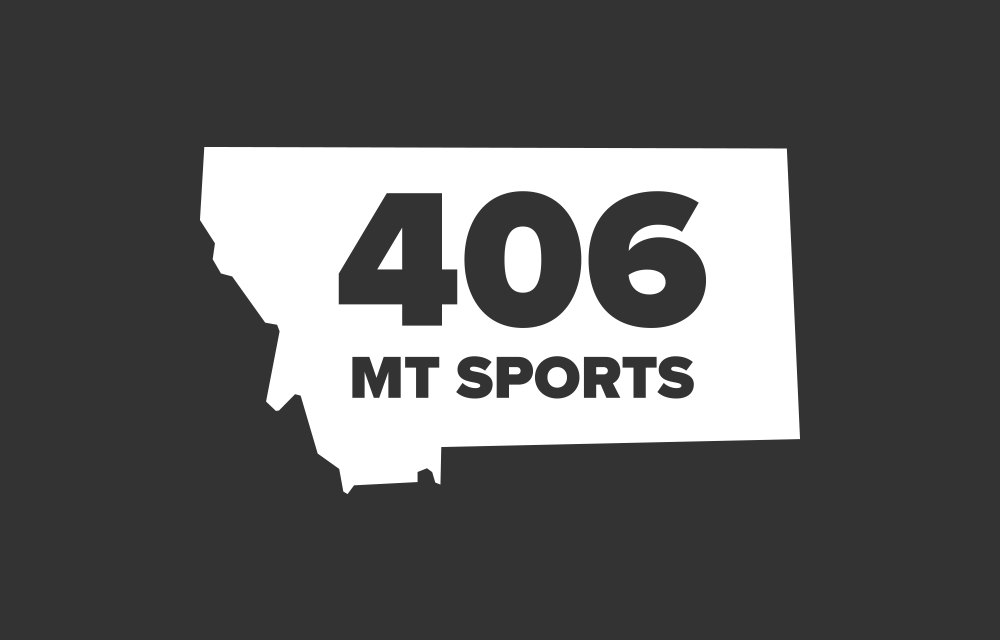 More than three weeks have gone by in the fall sports schedule, meaning contenders have hit their stride while others jockey for position.
Through the first three weeks of the high school football season, all the Class A Bitteroot squads have faced off, with Hamilton holding the 2-0 advantage against rivals Corvallis and Stevensville. The two-time Class A state runners up look every bit deserving of their No. 1 ranking from 406mtsports.com as the Broncs (3-0 overall) head to face perennial Powerhouse Dillon (2-1) on Friday.
Like Hamilton, both Corvallis (1-2) and Stevensville (0-3) head out on the road, with the Blue Devils taking on Butte Central (0-3) and Stevensville drawing Frenchtown (3-0). 
While all three Class A football programs in the Bitterroot are on the road Friday, there's plenty of action up and down the valley through the weekend to satiate a sports fan's appetite. Starting with:
Football
The Falcons' homecoming will be a little more special as the Florence football team will play on the its home field for the first time since it was resurfaced this summer. Game time starts at 7 p.m. against Bigfork.
"We're going to be waiting a while, so there's going to be a lot more going into it. Especially that game, guaranteed," coach Pat Duchien said this summer. "I can't wait for the first night to turn the lights on for that first varsity game."
Florence's unique schedule set up the long due homecoming. The Falcons opened the season at Washington-Grizzly Stadium for a de facto home game in Missoula. Next it was on the road to Malta and last week at Anaconda.
And the No. 9 Falcons (2-1) draw Bigfork (1-1), which reached the Class B semifinal game a season ago, in a crucial Western B matchup. Two seasons ago, while the town of Florence battled smoke from the Lolo Peak fire, the Falcons lost a heart breaker, 14-8, to Bigfork by way of a blocked punt.
Certainly, Florence will be ready for home field redemption and to make a statement on its new gridiron.
The Tigers (1-1), coming off a 41-26 win against Plains, will look to light up that scoreboard against Thompson Falls (2-1).
Victor (0-3), hosts Troy (0-3) at 1 p.m. Saturday. Both teams are searching for their first win of the season. This much can be guaranteed: One team will indeed get the 'W.'
Then there's golf — Hamilton is set to host a two-day tournament at the Hamilton Golf Club Friday and Saturday; volleyball — featuring a cross-valley matchup between Corvallis and Stevensville Tuesday night (results available in Friday's Ravalli Republic); cross country and soccer to be played, too. The rest of the week's schedule for each team, whether home or away, is below.
Wednesday, Sept. 18
GOLF
Hamilton at Kalispell Invitational (Northern Pines), 10 a.m.
Thursday, Sept. 19
VOLLEYBALL
Darby at Valley Christian, 7 p.m. Deer Lodge at Florence, 7 p.m.
SOCCER
Loyola at Hamilton, B4:30/G6:30. 
GOLF
Hamilton at Kalispell Invitational (Buffalo Hills), 10 a.m.
CROSS COUNTRY
Darby at Thompson Falls Invitational, 2 p.m.
Friday, Sept. 20
FOOTBALL
Stevensville at Frenchtown, 7 p.m.; Corvallis at Butte Central, 7 p.m.; Hamilton at Dillon, 7 p.m.; Bigfork at Florence, 7 p.m.; Thompson Falls at Darby, 7 p.m.
SOCCER
Stevensville at Livingston, G3/B5.
GOLF
Hamilton Invitational, 10 a.m.
CROSS COUNTRY
Darby, Hamilton, Corvallis at Great Falls, 3 p.m.
Saturday, Sept. 21
FOOTBALL
VOLLEYBALL
Hamilton at Butte Central, 4 p.m.; Dillon at Stevensville, 3:30 p.m.; Victor, Darby at Arlee Invitational. 
SOCCER
Whitefish at Corvallis, G12/B2.
GOLF
Be the first to know
Get local news delivered to your inbox!