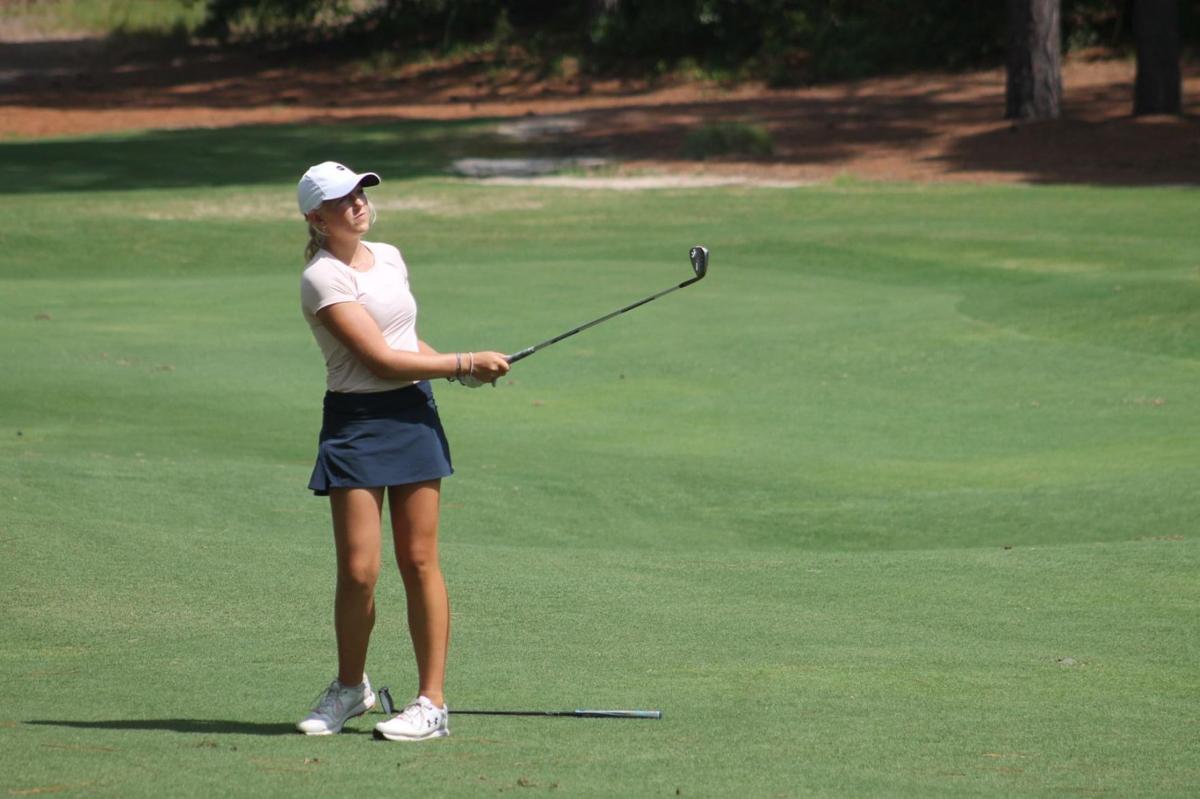 Macee Greenwood got her first set of golf clubs from her parents when she was just five years old.
"Pink Barbie golf clubs," Greenwood laughed.
Ever since then, she has grown up on the courses.
"I started playing competitively when I was about 10 years old," Greenwood recalled. About two years ago she started playing in American Junior Golf Association meets and has been playing for Corvallis for three years now.
Greenwood is one of the favorites to win the girls' individual title at the state meet in Butte this Thursday.
"I've only played the course (in Butte) once," Greenwood said. "You need to hit the ball straight a lot, but if you can do that, you're capable of going low."
Greenwood's favorite course to play on is the Ranch Club in Missoula. She shot a 66 in a tournament there once and took the club championship.
As far as preparing for the meet, Greenwood is focusing a little more on her short game, like chipping and putting.
"I am just trying to stay in the groove I am in now," she said. "There's two twins out of Laurel who are pretty good and consistent. So, it will be a good match-up but if I go out and play my game we should be just fine."
Greenwood remarked that because of COVID-19, this season has been a little different, but for the better.
"I have gotten close to some girls on the team I didn't really know beforehand, so it has been nice playing with my teammates a little bit closer," she said.
The meet marks the end of the high school season, and in the off-season, she tries to compete in at least three invitationals to try and stay in the game.
"When you play in (these invitationals) you get junior scoreboard rankings, and that's what college recruiters look at it. It is hard because there is none really around Montana."
Greenwood plans to play in college, but somewhere warmer like the Carolinas.
"I want to be able to play golf for more than five months out of the year," Greenwood laughed.
"I love being out on the golf course. It is my happy place. I leave everything else behind, step onto the course and just play golf."
Be the first to know
Get local news delivered to your inbox!