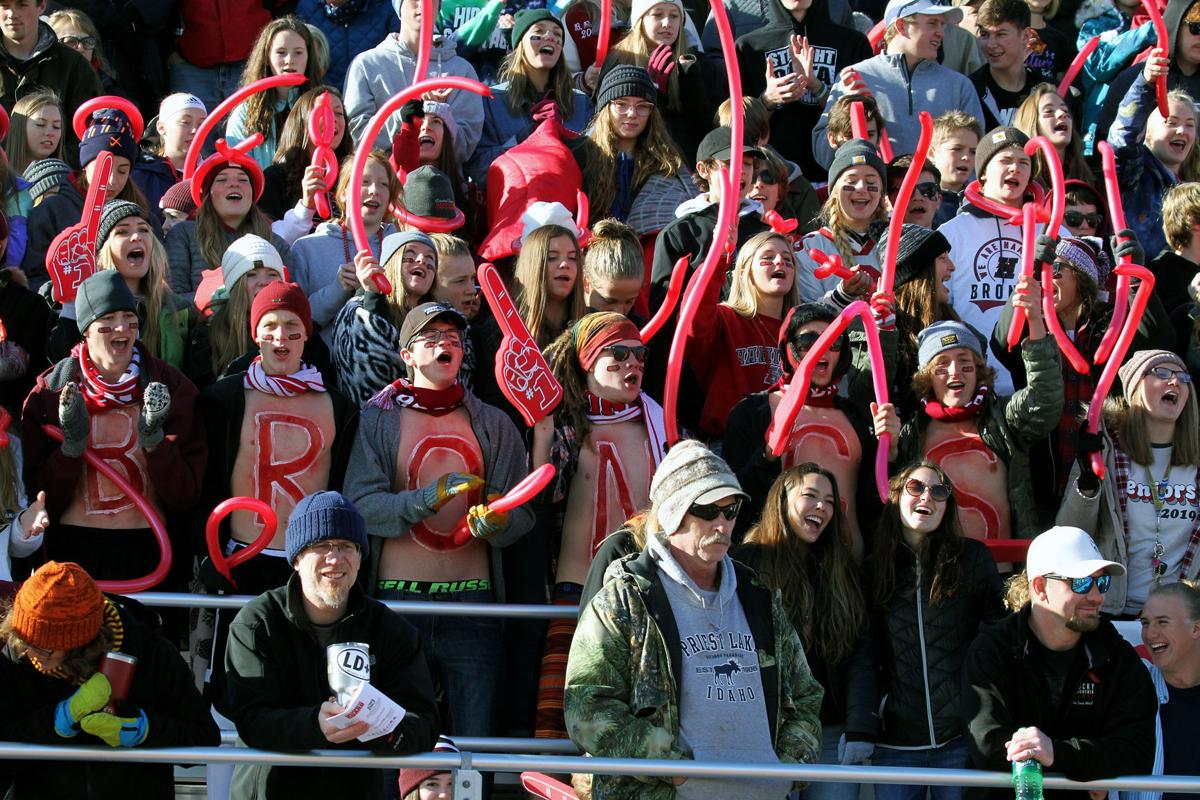 HAMILTON — Before the Hamilton High School athletes take to the playing field for their fall season scrimmages Friday, the Broncs will be running the streets of Hamilton doing community service work for the town they call home.
"We're just excited to kick off our fall sports season and think it's important for our kids to be out and helping out where we can," Hamilton athletic director Travis Blome said. "Our community has been very supportive, and just overall we're just so proud to be a part of the community."
The "Sports Volunteer Day" kicks off at 10 a.m. with all the fall sports programs — football, cross country, soccer, golf, volleyball and cheer — taking up chores with the Bitterroot Land Trust, the Hamilton Downtown Association, Hamilton Public Works, Sapphire Lutheran Home and the Bitterroot Humane Association until noon. 
Three hours later the Hamilton volleyball team will hold its scrimmage at the high school's gym followed by boys soccer at 4 p.m. and girls soccer at 5 at the high school soccer fields. The cross country team will finish a team race in the Hamilton Athletic Complex stadium around 6 p.m., while the golf team holds a chipping contest. The football team will finish the day with an open practice to the public on the new turf field starting at 6:15 p.m.
Uniquely, though, the day's main showcase will be taking part before the contests.
"It's a cool deal. Our community passes an amazing facility for us, not just (the Hamilton Athletic Complex) but the gym here (before) and for us to just give back to the town of Hamilton, that's a no-brainer for us," football coach Bryce Carver said. "It's going to be a long day, but it's something that's very important and a good way for us to give back."
The football team's day starts with sunrise, as the boys will hold an early morning practice before heading out on their community service duties at 10 a.m. The Broncs are tasked with pulling weeds, picking up trash and cleaning up the tree grates on Hamilton's downtown streets and in the alleyways. 
The cheerleaders will be cleaning trash cans at a car wash and the cross country squad will be doing some weed picking, too.
The soccer teams are set for landscaping duty at the new Hamilton Justice Center on West Main and at Claudia Driscoll Park. The volleyball team will help clean and put away lawn furniture at the Sapphire Lutheran Home and the golf team will clean the back lot at the Bitterroot Humane Society to prepare for new construction.
Then it's time to trade in gloves and rakes for cleats and clubs to show the Hamilton community what else their Broncs can do.
Be the first to know
Get local news delivered to your inbox!