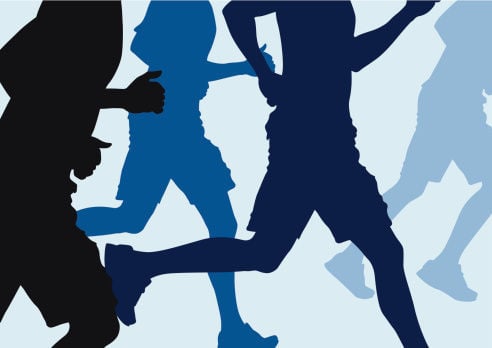 FLORENCE — The Florence Carlton Parent Organization (FCPO) is putting on a free 5K fun run Sunday with all donation proceeds benefiting the Florence Recreation Facility project.
Racers will get to finish the 3.2 mile race through the town of Florence on the track that currently encircles the high school's football field — one the recreation facility project is looking to resurface along with other renovations and additions.
"You get to make one lap on our beautiful dirt track and finish in the parking lot," Julie Shepp, the president of the FCPO, said. "...It's one more little fun thing (about the race)." 
And the race promises to have plenty of other fun events, too. The Florence Falcon high school drum line will be performing at the start of the race, which takes off from parking lot immediately west of the football field. Every racer that runs will receive, "free swag," including Florence trucker hats and beanies. 
Winners of the men's and women's race will each receive a $25 gift card to Universal Athletic, and the top overall finisher will take home two tickets to the University of Montana football game against Eastern Washington on Oct. 26.
There will also be prizes for the top high school finisher, top 60-year-old-plus finisher and top elementary school finisher. Over 60 people have preregistered, but runners can register day of at the starting line between 2:30 p.m. and 3:30 p.m.
The race starts at 4 p.m.
"The run is free and any donations that are given are going to go directly back to the (Florence Recreation Facility)," Shepp said. 
Be the first to know
Get local news delivered to your inbox!