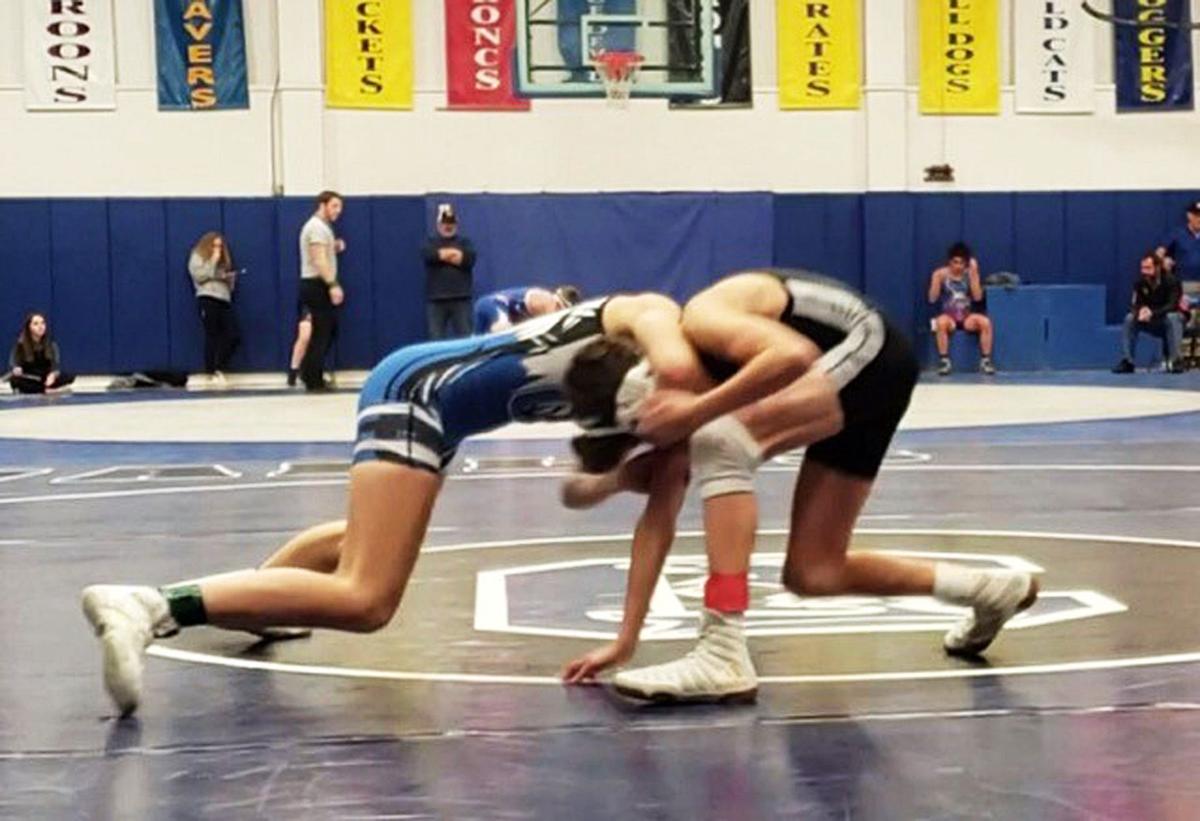 The proposals to add girls wrestling and boys power lifting were passed at the Montana High School Association annual meeting Monday.
The sports will be offered to schools beginning the 2020-21 school year.
Hamilton High School head wrestling coach Chad Williams said he thinks passing the proposal "is terrific."
"I have had girls on my team in past years and right now I have a girl, Hannah Hurst, who wrestles at 113," he said. "She loves the sport and is competitive, qualifying for state last year. In talking with her about a girls team she is excited to compete against other girls."
Williams said other girls at HHS said they would compete if they could against other girls and he believes adding it as a sanctioned sport will attract more girl wrestlers to the sport.
"They will have greater opportunities for successfully competing with other girls," Williams said. "There are a lot of girls in the Little Guy wrestling program who have not continued in high school because they don't want to compete against boys."
Hamilton Superintendent Tom Korst said he didn't know if the school would adopt a girls wrestling program.
"We will certainly be discussing this at the district level soon," Korst said.
Mark Beckman, executive director of the Montana High School Association, said the girls will be on their own team. 
"However they may still wrestle boys if there aren't girls in their weight class during the regular season at certain events," Beckman said. "All girls will qualify for state and only wrestle girls."  
The guidelines for this two-year trial are on the MHSA website and include the implementation of girls' folkstyle wrestling will be on a minimum of a two-year pilot program; girls can participate, during this implementation time period, in regular season matches either against male or female competition, because of competition opportunities by region; girls can only participate in girls matches only during the post season; schools will determine if boys and girls will practice together, have the same coaches, etc. 
By MHSA rules, a head coach will have to be designated for both programs (which can be the same individual).
Corvallis Superintendent Tim Johnson said a girls wrestling program would be considered.
"We will balance interest by students and the community against the resources we have to run any new extracurricular activities," Johnson said.
Stevensville Superintendent Bob Moore's response was similar.
"This would be at the discretion of the board of trustees," Moore said. "We would need to survey student interest in the programs and investigate the costs associated with both programs."
Western Montana Little Guy Wrestling is a club sport for kids in first through eighth grades. The popular programs has many wrestlers and has expanded to four units from Eureka to Salmon. It is not affiliated with most schools, although some schools have a partner affiliations with their local WMLGW club.
In Little Guy Wrestling, boys and girls compete together in the same classification.
Brian Davis is the Unit 4 manager for WMLGW which is Corvallis, Darby, Drummond/Philipsburg, Florence, Hamilton, Lolo, Salmon, Stevensville and Victor.
He called passing the proposal "fantastic" and a victory.
"Girls wrestle in Little Guy and now when they move up to high school will be on their own teams," Davis said.
Lone Rock Superintendent Scott Stiegler said, "Personally, I am excited for this (the passage of the proposal by MHSA)."
Lone Rock does not participate in high school athletics but their elementary and middle school students participate in Western Montana Little-Guy Wrestling, generally with the Florence and Stevensville programs.
Title IX requires MHSA to add a complementary boys sport. Adding boys power lifting in the spring would be low cost to as most schools already have weights and would have fewer conflicts with other sports.
Be the first to know
Get local news delivered to your inbox!