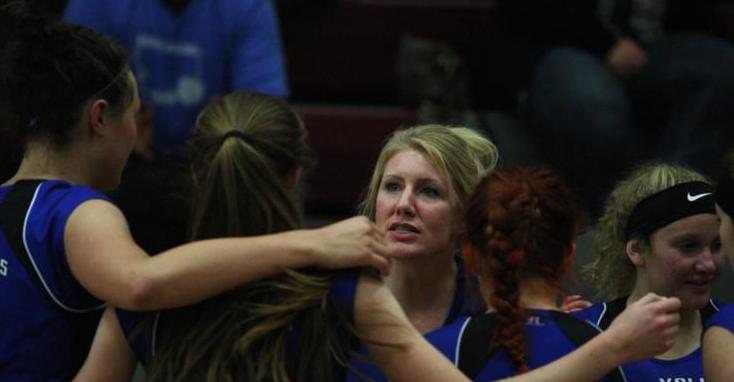 MISSOULA — Kasey Arceniega has been hired to replace Erin Keffeler as head varsity volleyball coach at Missoula Sentinel, the school announced Thursday.
Arceniega spent the 2019 season as an assistant coach under Keffeler. Prior to this past season, she was the head coach at Corvallis High School for the previous 10 years.
"We went to state this year with Sentinel and as a JV coach, I told Erin, 'I don't think I've ever slept so well at the state tournament,'" Arceniega joked. "Now the stress is back on but it's really welcome stress and anxiety because it's what I love to do."
You have free articles remaining.
A Corvallis grad and former Montana Western volleyball player, Arceniega led the Blue Devils to the State A title in 2013 with a 21-0 record. They took second place in 2015 and third in 2017 and 2018. They made the state tournament each of the past eight seasons with her at the helm and were a No. 1 seed six times.
Keffeler, who resigned in early January, spent seven years at Sentinel and won state titles in 2016 and 2017. Keffeler's teams made the state tournament in six of her seven years, reaching the state title match three times.
Keffeler compiled a 12-9 record at the state tournament over seven years.
"Sentinel has always been an established program, so I'm excited to step in and lead it," Arceniega said. "I just hope to lead them to continued success. This past season I got to know a lot of athletes, so I'm looking forward to working with them."
Bill Speltz is Missoulian Sports Editor and has served as Sunday columnist the past 14 years. Do you have a story idea? Email Bill at bill.speltz@missoulian.com.