MISSOULA — The spring sports season is already the shortest of the three high school seasons, with softball practices starting on March 11 and the state championships ending on May 25.
The lingering winter weather issues have made the development process and some schedules even more compressed. Schools from around the Missoula area have experienced the negative effects, including being unable to practice on their field and having games canceled or rescheduled.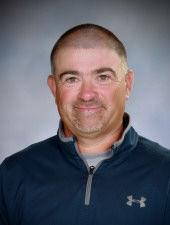 At Frenchtown, the softball field remained covered in snow until parents volunteered to clear it off with snowblowers on Saturday, head coach Eli Field said. The Broncs, who finished third at the State A Tournament last year, have been mostly limited to practicing in their gym after they received nearly 30 inches of snow.
Frenchtown was able to get in some practices at Missoula Sentinel and the University of Montana as it tries to restock its team, which returns just one starter. Its home opener against Class AA Sentinel on Tuesday, however, was canceled because its field still wasn't playable.
"When you talk about having to qualify for state, these games matter," Field said. "We've had to spend time inside almost every day. When you're not able to practice outside, it's going to be whoever's got the kids with the character to work hard inside that'll have the best season."
Up in Polson, the Pirates haven't been able to practice on their field with snow remaining on the infield on Tuesday, first-year head coach Jami Hanson said. They've been practicing in their gym or in the parking lot doing pitching and fielding drills. They've recently been able to get some live hitting done in their batting cages after those were cleared of snow.
Polson brings back six players from last year's fourth-place team but hasn't set a starting lineup since its practice time has been limited. The Pirates have already canceled a home tournament against Belgrade and Butte Central, both state qualifiers last year.
You have free articles remaining.
"You want to see those teams to get quality experience," Hanson said. "Hopefully we'll see them later on. That hurts our ability to test ourselves and improve by not getting to play them."
Out in Thompson Falls, the Blue Hawks spent the first week and half practicing in the weight room and the school parking lot, head coach Jared Koskela said. The gym was unusable because it was being set up for prom and then being cleaned up, he added.
"The school eventually paid for somebody to remove the snow (from the field), so they plowed it off to the side," Koskela said. "Our field is playable right now, so we're fortunate that's the case."
There's been some success down in the Bitterroot, too. Stevensville had its field cleared off after the final snow fell but spent the first week practicing inside since its field had been too muddy to practice on safely, head coach Joey Wark said.
"There's still some residual snow piles on the outskirts of the field," Wark said. "We're hitting foul balls into the snow that we'll probably find in a week or so when it melts."
Hamilton played its home opener on Monday after friends of players and coaches used their snowblowers to clear the field, head coach Dave Kearns said. The Broncs, who lost 12 seniors from last year's state runner-up team, had about 30 inches of snow on their field at one point and practiced in the gym for the first week.
"We've had to move snow off the field before, but this year was a different, crazy breed," Kearns said. "The biggest thing for us is to get out in the environment of a game situation, so we're fortunate we got to play. I was actually looking at the infield today and thought it could use some water. Good thing it's supposed to rain this week. I'd say our field is the driest in the Bitterroot."