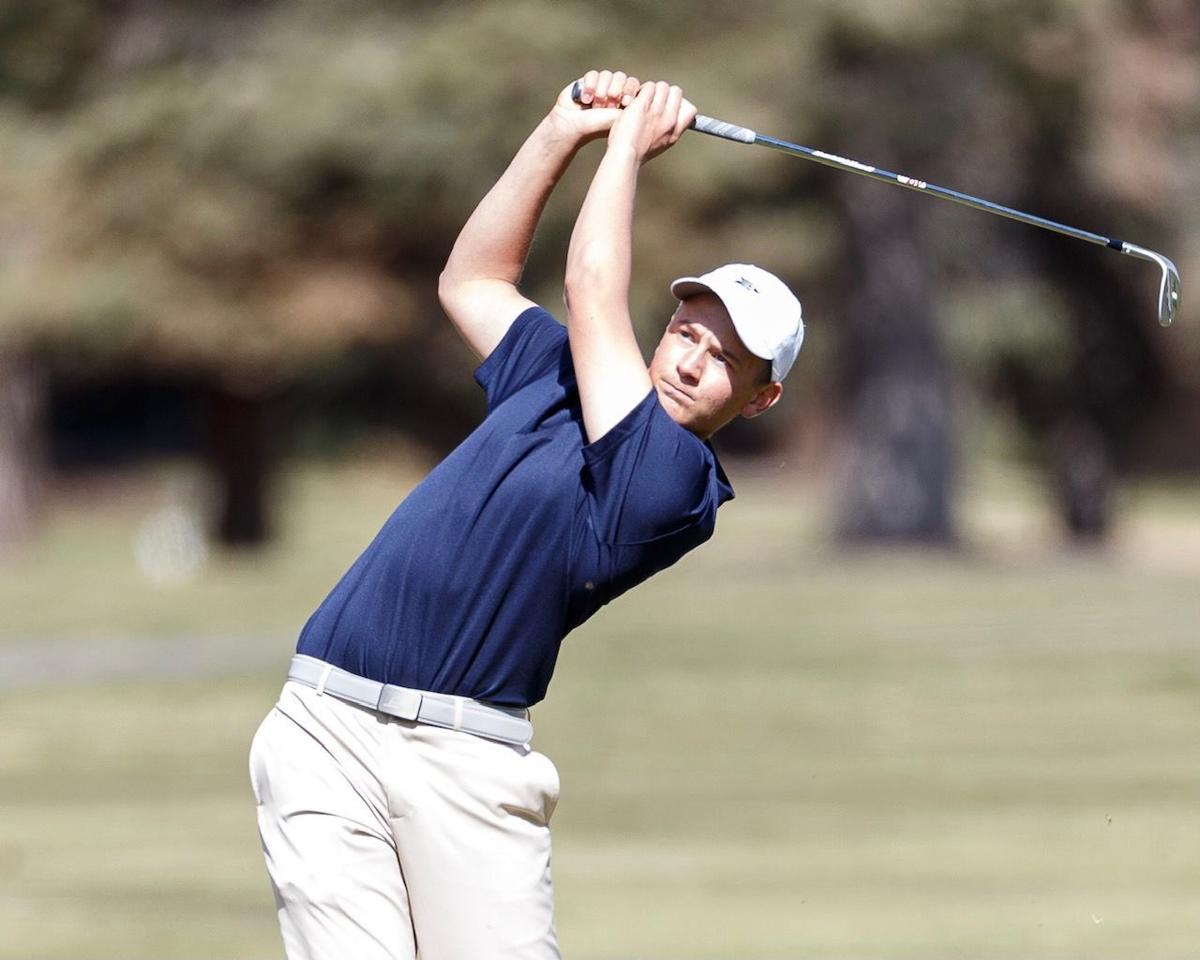 MISSOULA — The Missoula Loyola Sacred Heart boys golf team boasts an athlete who has won six straight tournaments. The boys and the Loyola girls squad are, technically, the defending Class B state champs.
So heading into Wednesday's 12-team Class B divisional match at Eagle Bend Golf Course in Bigfork, the Rams and Breakers are now in a tad different spot but are eyeing a delayed repeat.
The boys are still a power, and "first-year" head coach Kelli Matheny, who technically coached Loyola last year in a few practices before the pandemic forced the season to be canceled, is pretty confident in the team. Meanwhile the girls are a budding program, with a couple of athletes still learning the ropes of the sport — but they relish the chance to compete and get key experience at divisionals as the team continues to build back to its past success.
The boys are led by sophomore Zeke Boos, a transfer who came up from southeast Wisconsin, who is riding a six-tournament win streak entering divisionals. He most recently led Loyola to a team-low 316 on the final day of the Loyola Invitational last week.
Boos shot 135 combined in the two days and shot a strong 67 during a blustery day.
"It's pretty unbelievable," Matheny said Monday during a phone interview. "He is a phenomenal player but he works so incredibly hard at it so I feel like all the wins he's put up are well-deserved because of the effort he puts into his game."
The Loyola girls also took a win that day behind Bianca Graham's 215 and Morgan Neuman's 226, setting up both squads with some momentum.
Both teams practiced Monday with a nine-hole round to get some work in before driving out to Bigfork, and Matheny was pretty confident after seeing how her team looked.
Plus, the athletes sound like they are having fun.
"Even just watching them come off today, they played nine holes today, it's just a great team environment," she said. " ... What I love about it is, they are all just great friends. They are able to play and just have fun with each other."
During a season that could have been weird with pandemic precautions, weather cancellations and an entire season off, Matheny said her team has had some good luck.
It's the similar sentiment most spring sports athletes will tell you. They are lucky, happy and excited to just get back to the sports they love playing and competing in.
"To have a full season, especially with COVID-19, we've been really lucky and I think the kids were that much more excited and appreciative of the opportunity to be able to play having missed last season," she said.
As for the season itself, being Matheny's first full season as head coach, nothing has really surprised her. She said its been as expected and, even with the pandemic and periodic nerves about cancellations and such, nothing has surprised her this season.