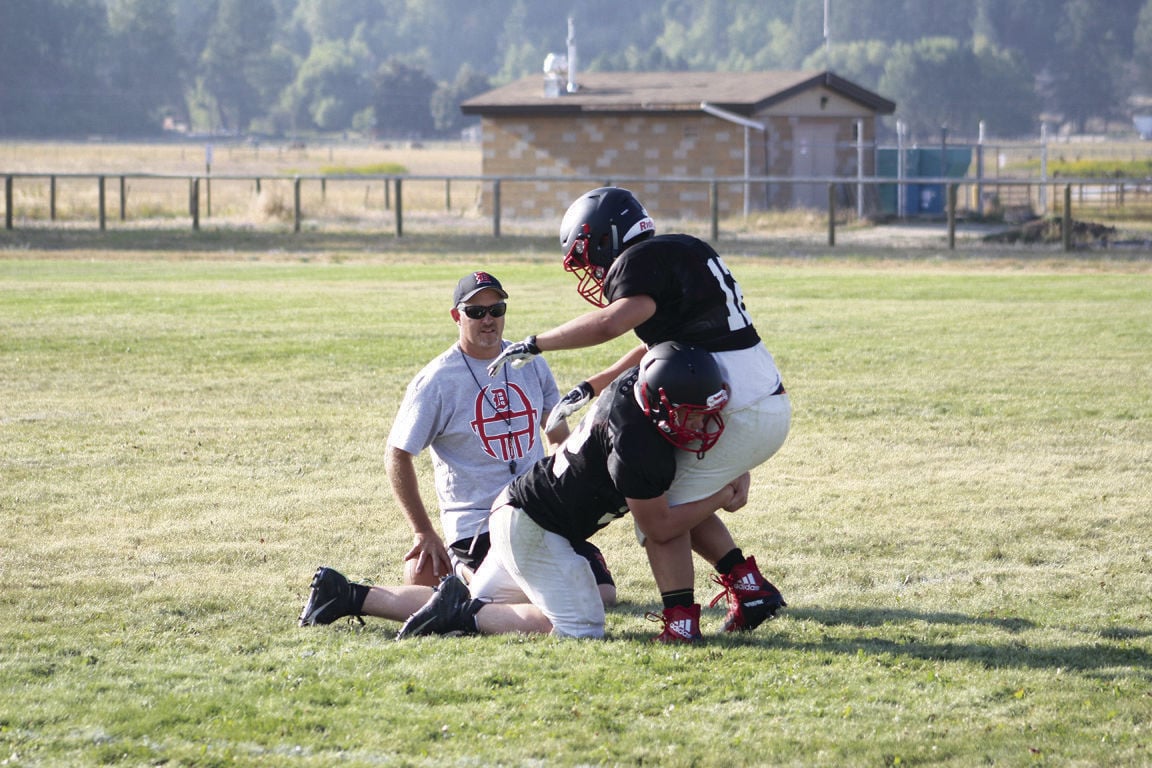 MISSOULA — Jeff Snavely has resigned as head coach of the Darby football team.
The announcement was made in a press release from the Darby School District on Friday morning.  
Snavely made a social media post on May 31 that allegedly suggested Black Lives Matter protesters in Salt Lake City should be hanged. Replying to an initial Facebook post in support of law enforcement, he wrote, "they should all be strung up and hang in the public like the old days. Lot less of that sh*t would go on."
The post has since been deleted.
"It was not a racial comment at all," Snavely said to the Missoulian and 406mtsports.com on June 11. "The only thing I want to say is that I apologize to the Darby community and Darby school. The post was not about Black Lives Matter. It wasn't. It was a video of people rioting and that kind of stuff. It has nothing to do with, in my opinion, Black Lives Matter. It was just people being unlawful and everything else."
According to Friday's press release, Snavely's resignation will not change the Darby School District's plans to confront some of the issues that were raised by the former coach's social media post. Those include forming a racial/social justice committee at school and a series of community conversations, the first of which the school is hoping to schedule in September.
Snavely was originally hired in 2014 as the head coach of the football program at Darby High School. He was a seasonal employee for the seasons he coached and was not employed by the school in any other way.
A firestorm erupted following the comments from Snavley. A father and son from Browning — Brandon Berthelson and his son, Noah — started a petition for schools to boycott playing Darby in the fall.
"Whether or not he wanted to, he injected race into the discussion of high school sports in Montana, and by failing to take the correct action and terminate his employment, Darby High School is insisting that this remain a topic of conversation well into the next school year," the proposal said.
Darby School District Superintendent Chris Toynbee was not immediately able to be reached by the Missoulian.
In Snavely's earlier comments, he said his words were "misconstrued" and said he is not a racist person.
He also stated his regret in a school board meeting on June 30. The board decided he would remain head coach at that meeting.
"... I take full responsibility for my poor judgement posting a comment that resulted in criticism and embarrassment."
Get in the game with our Prep Sports Newsletter
Sent weekly directly to your inbox!