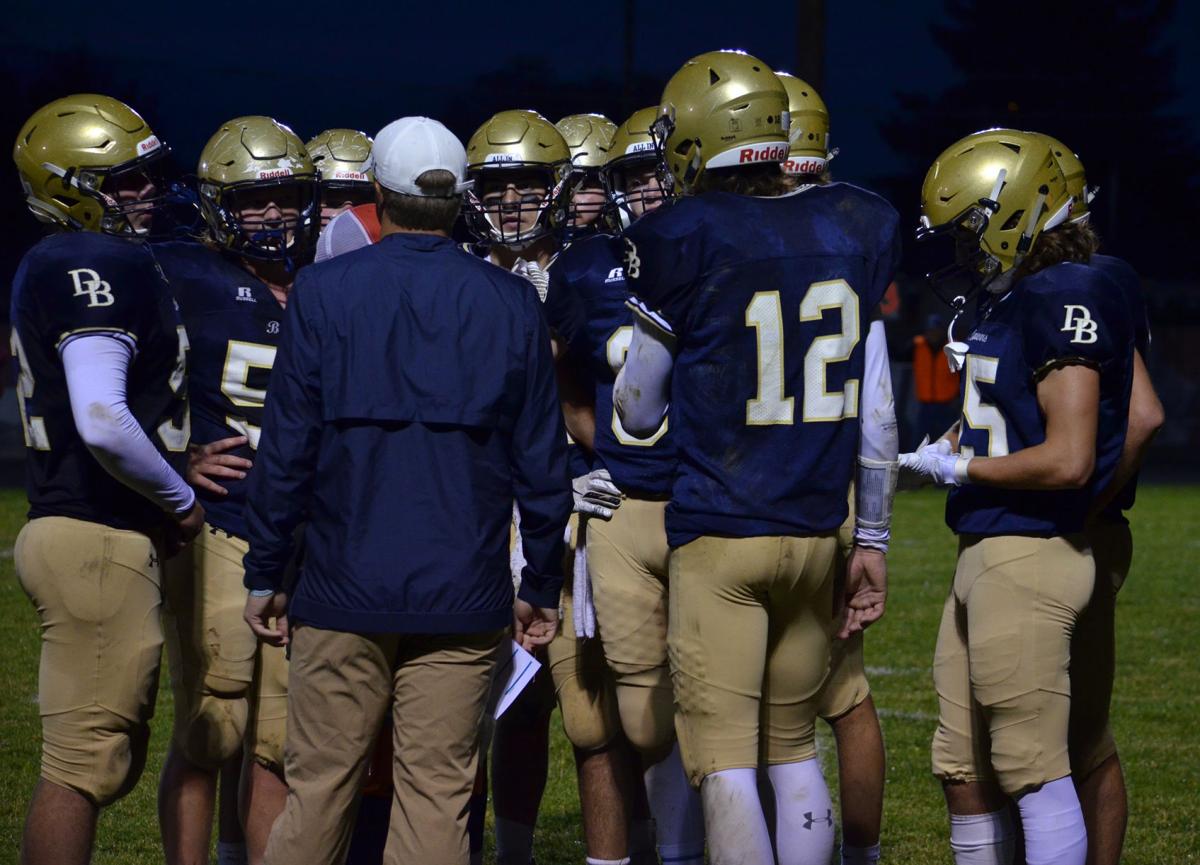 BUTTE — Following is a roundup of spectator restrictions affecting Montana high school sports in various counties.
Health officials emphasize that current restrictions will be reviewed roughly every two weeks in some counties. This list will be updated as more information becomes available.
Counties with no restrictions are not included. 
All nonconference Class AA and 6-Man football games have been canceled. Eastern A football games originally scheduled for Sept. 4 have been pushed to Oct. 23. Various games in other counties have been canceled as well, including nonconference games involving Jefferson and Whitehall.
No spectators are allowed at events in Yellowstone and Lewis & Clark counties.
"We are pushing to allow two parents per player for both home teams and visiting teams," Beckman wrote. "This will largely be in case of player injuries or medical emergencies, so that there can a parent or guardian on site."
Season openers scheduled for Friday night include Dillon at Frenchtown, Corvallis at Stevensville, Whitefish at Libby, Polson at Columbia Falls, and Browning at Ronan in Class A. Butte Central forfeited its game at Hamilton, citing lack of preparation time.
Masks and social distancing are required.
Class AA 
Cascade (Great Falls/CMR): Three tickets per participant allowed; no visiting spectators.
Lewis & Clark (Helena/Capital): No spectators allowed. Cross country temporarily suspended due to positive COVID-19 case.
Elsewhere
Beaverhead (Dillon): Four tickets per participant allowed; two for visiting spectators up to 60. Maximum 250 spectators at Vigilante Stadium, including 30 students. 
Carbon (Red Lodge): Four tickets per participant allowed at Red Lodge football games; visiting parents allowed with 24-hour notice. 
Granite (Drummond/Philipsburg): 20% capacity (200) allowed in Drummond gym.
Jefferson (Jefferson/Whitehall): Two tickets per participant; no visiting spectators allowed. Nonconference games outside of the county canceled. Jefferson and Whitehall will play twice in football.
Musselshell (Roundup): Five tickets per participant at Roundup High; two tickets per visiting team participant. 
Powell (Deer Lodge): Cross country team in quarantine for two weeks due to positive COVID-19 test.
Rosebud (Colstrip/Lame Deer): All Lame Deer sports canceled.
Sheridan County (Westby-Grenora): Limited bleacher seating  for football and home/visitor fans enter at different gates. Four tickets per volleyball participant; two for visiting spectators. Note: home games are played at Grenora (N.D. School.
Get in the game with our Prep Sports Newsletter
Sent weekly directly to your inbox!