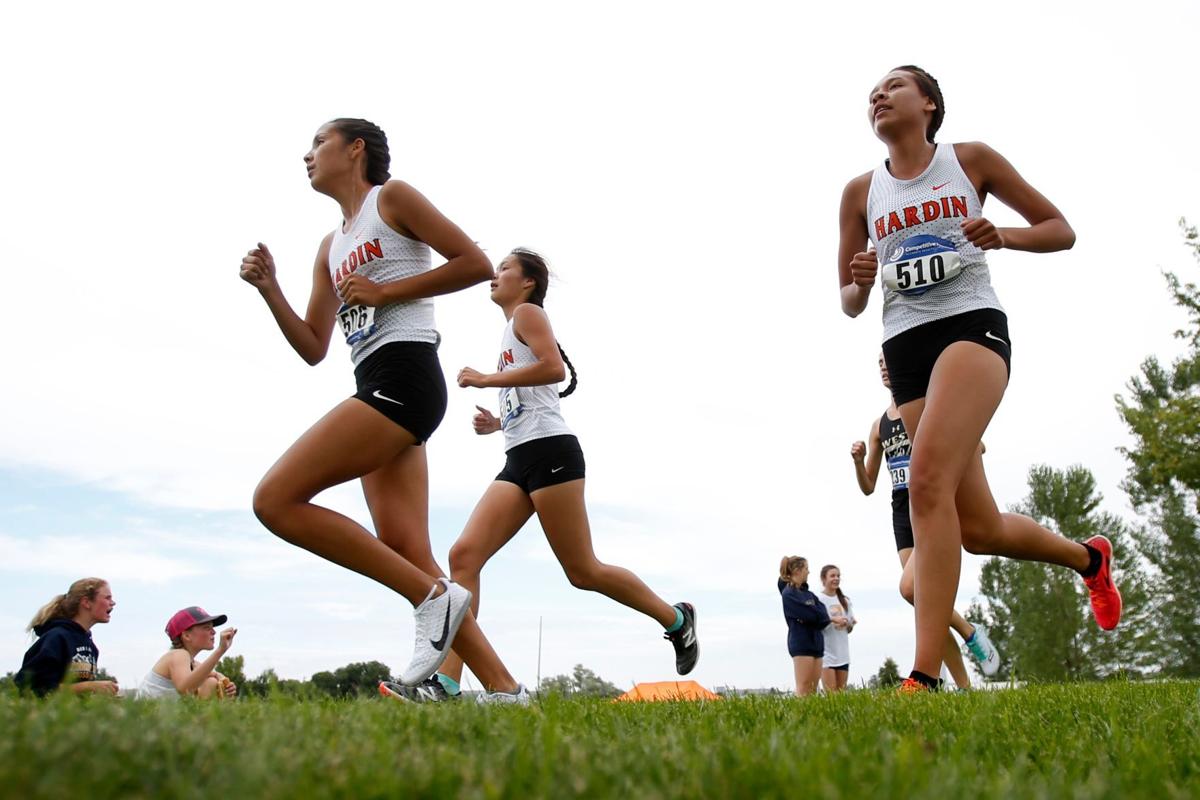 Click here to view the Montana High School Association's COVID-19 guidelines for the 2020 cross country season.
BILLINGS — As runners statewide prepare for the upcoming high school cross country season, three runners — including the Class A girls record-setter — will try to defend their state titles this fall.
Following is a class-by-class breakdown of who and what to watch during the season ahead:
Class AA
2019 champions
Boys: Bozeman; Simon Hill of Kalispell Glacier 
Girls: Bozeman; Kylie Hartnett of Helena 
2020 storylines
• A Bozeman sweep of the titles last season was a fitting way for the program to conclude its run as the only high school in town. The Bozeman boys enter this season looking for their 13th straight team title, while the girls will go for their 13th title in 14 years and second in a row. However, this season the program will have to contend with not only teams around the state, but also new crosstown rivals with the opening of Gallatin High. The Bozeman boys graduated their top two State AA runners, William Hodgson and Griffin May, but they should return their third and fourth finishers, now-seniors Stirling Marshall-Pryde (12th at state) and Xander Danenhauer (13th).
• Bozeman's best 2019 girls runner was Terra Trom, who finished second at state last year. She now runs at the University of Oregon, and 10th-place finisher Alex Moore also graduated with plans to join the teams at Montana State. But the Hawks could return the rest of their scorers, who each earned all-state honors by placing in the top 15.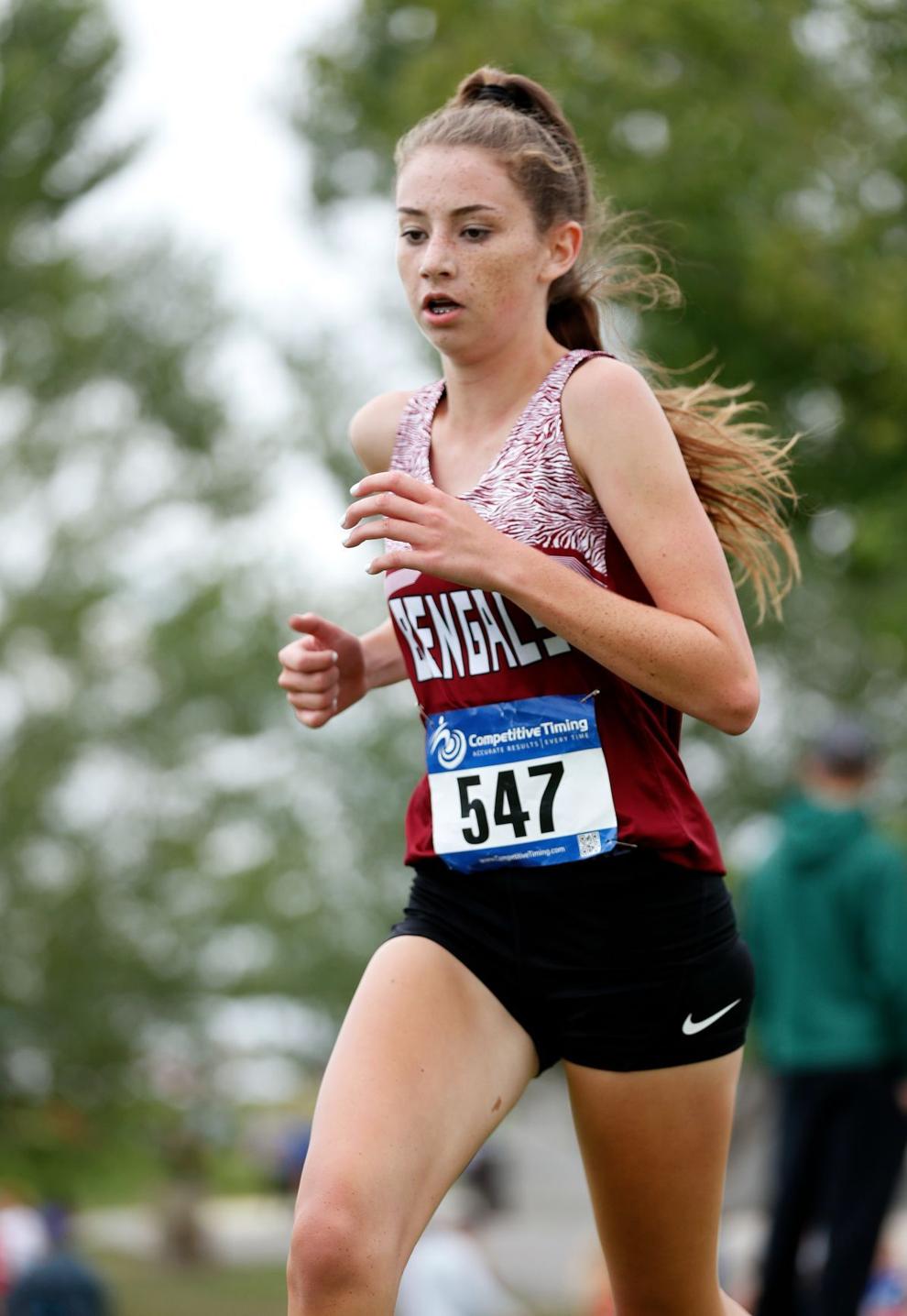 • Hartnett was a sophomore at Helena last season, and she beat Trom by almost 15 seconds at state. Most of the other top-10 State AA girls runners last season are back, but it would take a Hartnett regression and/or a massive leap from someone else for the trophy to change hands this year.
• There will be a new boys individual State AA winner this year, and Missoula Hellgate's Ignatius Fitzgerald looks like the early frontrunner. Fitzgerald finished third at state last year, and he and Billings West's Caleb Hornung were the only top-10 state finishers who weren't seniors (both were juniors). Hornung, who placed ninth, crossed the finish line more than 14 seconds after Fitzgerald.
Class A
2019 champions
Boys: Columbia Falls; Sam Fulbright of Lewistown 
Girls: Hardin; Brynnli Poulsen of Hamilton 
2020 storylines
• The Hardin girls won their fourth straight state team title last fall, and they return most of their best runners, including now-senior Libby Nedens (10th at state), senior Kylah Two Leggins (13th), senior Marion Hugs (14th) and sophomore Sophie Nedens (18th).
• The Columbia Falls boys only lost one runner (Joe Lamb) to graduation, and they bring back now-senior Aidan Jarvis (fourth at last year's state meet), senior James Role (seventh), junior James Petersen (11th) and senior Seth Umbriaco (22nd).
• Every girls runner will be chasing Poulsen. The now-senior placed first at the state meet with a Class A-record time of 18:16.22. The runner-up was Dillon now-senior Madalen Shipman, who crossed the finish line at 19:41.84. The gap between Shipman and the 27th-place finisher was closer than the distance between Poulsen and Shipman.
• Fulbright is now running at the University of Idaho, and Frenchtown's Tyler Schmautz, who placed third at state, also graduated. That leaves the door open for Columbia Falls' returners and Hamilton now-junior Colter Kirkland, who finished second to Fulbright.
Class B
2019 champions
Boys: Eureka; Brad Cichosz of Harlem
Girls: Townsend; Hayley Burns of Colstrip
2020 storylines
• Youth dominated last year's Class B cross country season, especially for girls state champion Townsend. The Bulldogs edged Manhattan, and their top-five runners all have at least two more years left of high school. Now-junior Emma Stolte finished second at state, now-junior Bailey Taves was 12th, now-sophomore Justene Santi was 13th, now-junior Sarah Christensen was 14th and now-junior Zoey Wickens was 24th.
• The Eureka boys won state thanks to now-junior Isaac Reynolds (third at state), now-senior Chaidh Lochridge (seventh), now-junior Gavin Bates (17th) and now-senior Ian Kumle. The Lions only graduated one top runner, Alex Lowe (14th).
• Reynolds has a good chance to win the individual boys state title this fall. Cichosz and runner-up Wilson Overby of Glasgow were both seniors last year. The rest of the top-10 boys at state, however, are all back this season, and the margins between them were fairly small.
• Colstrip's Hayley Burns won last year's state girls individual title, topping Stolte by 15 seconds, and she is also entering her junior year.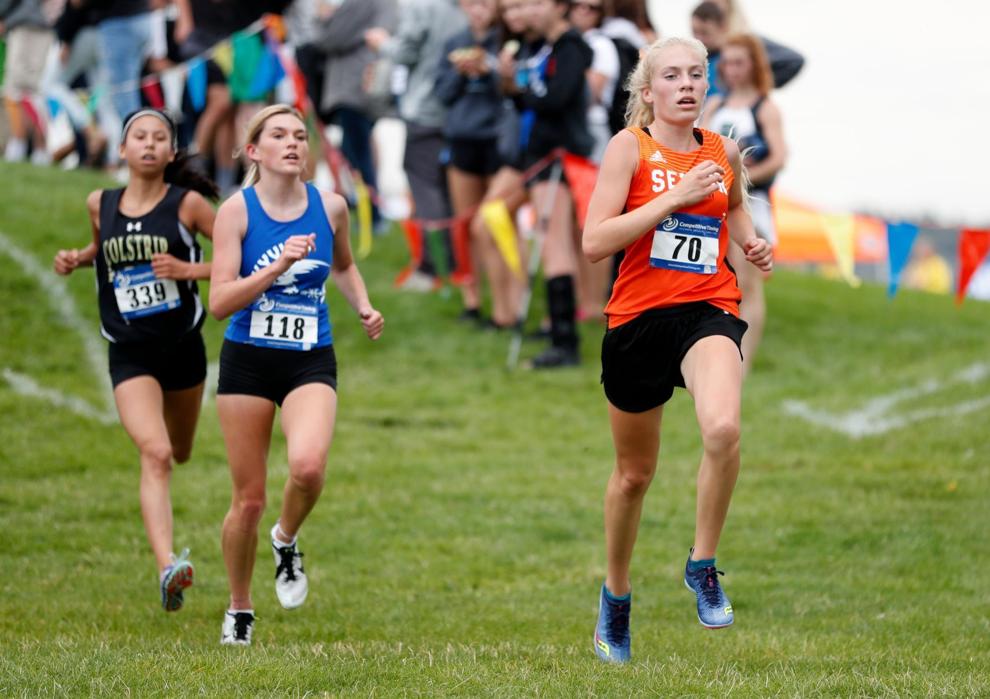 Class C
2019 champions
Boys: Manhattan Christian; Ben Morrison of Manhattan Christian
Girls: Seeley-Swan; Averi Parker of West Yellowstone
2020 storylines
• The Manhattan Christian boys dominated last year's State C meet, and there's a good chance they'll roll to their fifth straight championship. The Eagles put five boys in the top six and six in the top 12 at state. Morrison, Sam Leep (sixth at state) and Eli Swets (12th) all graduated, but Riley Schott (third), Matt Kenney (fourth) Devan Walhof Jr. (fifth) and Cullen Visser (ninth) are all entering their senior years.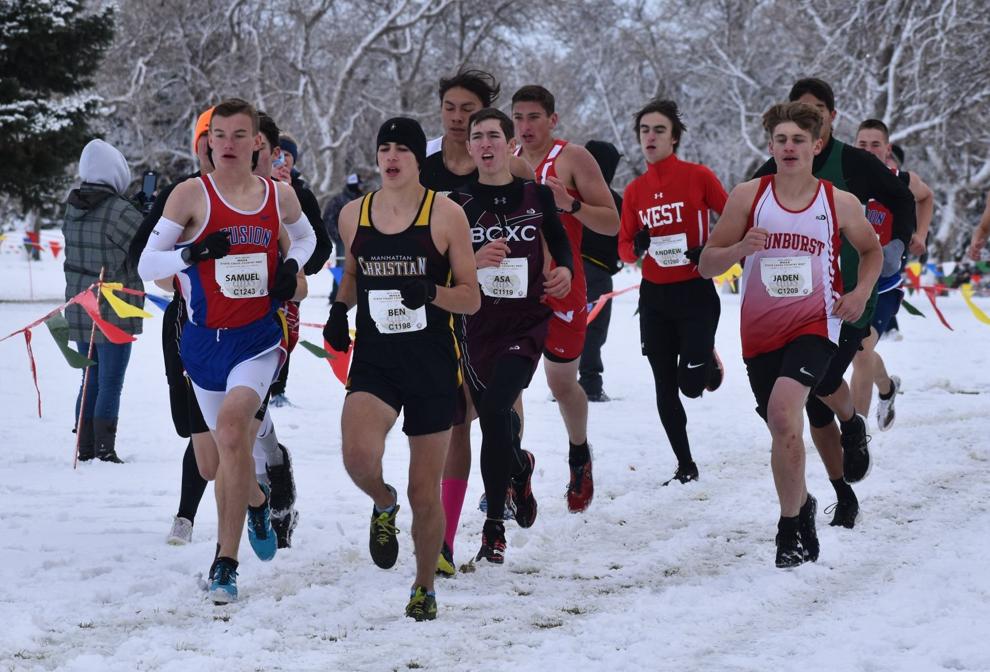 • Girls team state champion Seeley-Swan is equally loaded. Back for the Blackhawks are their top-four state finishers: now-junior Sariah Maughan (fourth at state), sophomore Emily Maughan (fifth), sophomore Kyla Conley (sixth) and junior Hannah Ayers (ninth).
• Those Seeley girls will not have to contend with Parker, who now runs for Montana Tech, or her West Yellowstone teammate Julia Everest, who placed third at state. But runner-up Annie Kaul of Plentywood is just a sophomore, and her state time of 20:23.29 was more than 55 seconds better than any other state competitor who's back this season.
• One of Morrison's teammates might earn the boys individual state trophy this season, but last year's runner up by a fairly healthy margin was Richey-Lambert's Samuel Smith, who is entering his senior season. He and Morrison were the only runners to break 17 minutes at state, and Smith finished behind Morrison by a fraction more than one second.