BUTTE — There have been times this season where Tricia Joyce simply couldn't miss for Butte Central.
In Saturday night's 43-40 win in the Southwest A tournament championship, she gave another performance in a year full of them.
The senior hit three times from behind the arc on the way to 14 points for the Maroons, a showing that included a buzzer beater to put her team up by seven heading into the fourth quarter.
"I think it's just important to score for the team because they look up to me a little bit to do a little bit in the scoring," Joyce said. "I don't know, I just had to shoot."
The win was all the more impressive considering just how far they've come since the beginning of the year. Central fell by 47 points in its first game of the season to Columbia Falls and it left everyone — even head coach Meg Murphy — wondering what exactly this season was going to shape up to be.
But as Butte Central pep band's iteration of Queen's 'We are the Champions' filtered through the back hallways of the Maroon Athletic Center, that question has been answered.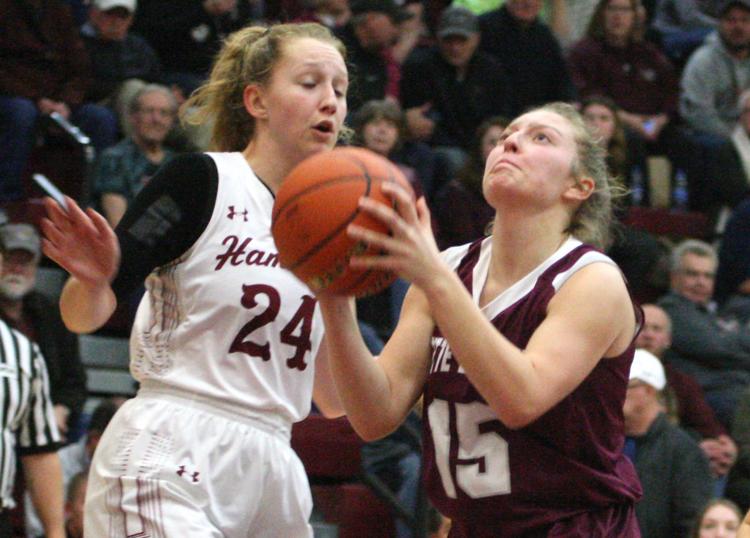 They're heading to Hamilton for the Western A divisional tournament as the top seed out of the Southwest A district.
"My first thought was 'what are you thinking, continuing to do this, you know should have left on a good note,'" Murphy said of the beginning of the season. "But this year has probably been one of the most rewarding years as a coach. Just because of how hard these kids work … when you only have 13 kids come out, you sometimes wonder if it's you or the program or if it's time to step down.
"I can't tell you how proud I am that these 13 kids bonded together, stuck together and battled each other every day."
You have free articles remaining.
Register for more free articles
Stay logged in to skip the surveys
The championship against the Broncs was much like the rest of the season: it had both its ups and downs. Central got off to a fast start, but Hamilton battled back and trailed by just three at halftime.
Every time the Broncs would try to close, however, someone on the Maroons roster would make a needed shot.
Sofee Thatcher finished with 12 points for Central, as well as three important 3-pointers. Mariola Tesoro was impressive for the Broncs, scoring 12 points and hauling in five rebounds. She also had four steals and a pair of assists.
Lauren Ryter had a near double-double with six points and nine rebounds.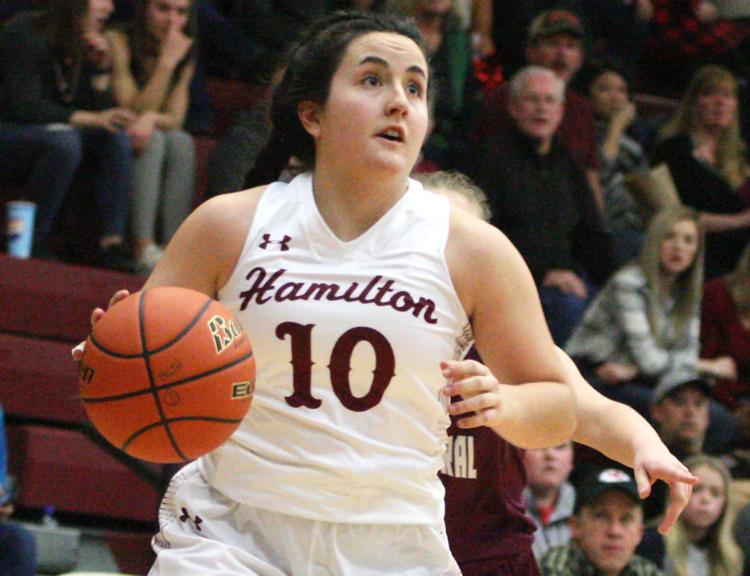 THIRD-PLACE GAME
Frenchtown 56, Corvallis 52
The Broncs outlasted the Blue Devils in the closing minutes of the Southwest A third-place game to win 56-52.
The Broncs hit several free throws down the stretch to ice the game, including a 7-of-8 performance at the stripe from Claire Bagnell. She finished with 19 to lead all scorers and filled out her stat line with seven rebounds and four assists.
Kiya Shelton turned in a very efficient game for the Broncs, posting 14 points on seven shots and tossing out three assists. Calla Haldorson had 17 points for the Blue Devils, while Lainie Albright had 15 points and three rebounds.