CORVALLIS — The Corvallis Blue Devils faced off against the Whitefish Bulldogs on Thursday. The afternoon started out warm; but the clouds, wind, and cold started rolling into the valley as the innings were played. This was the first game of the year for each team, and it was the first baseball game in the history of each school. The Bulldogs won handily with a score of 14-3 in five innings.
The outcome of the game was largely determined by Bulldogs senior Ty Schwaiger's pitching, with five strikeouts early in the game. Early in the second inning, the Bulldogs got out to an early 3-0 lead. They quickly gained momentum by scoring five more runs in the fourth while holding the Blue Devils to a single run.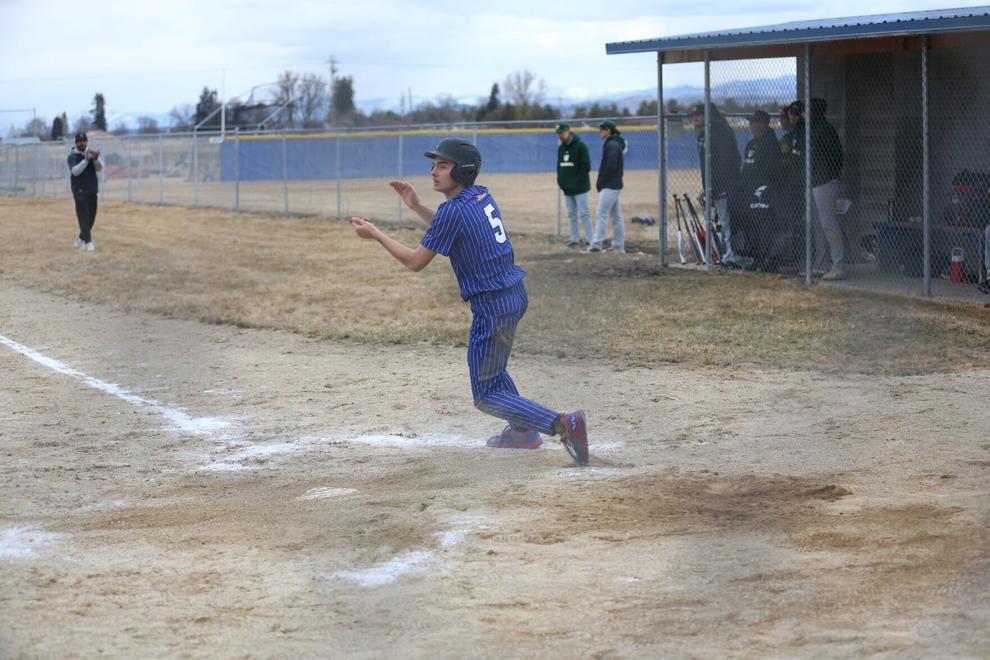 "This is the first time we've played outdoors this season," Bulldogs coach Kyler Blades said. "We've been in the gym practicing up until till now with soft baseballs and wiffle balls. Considering that, the team came out and showed up today and played well. We have some things to clean up, but starting pitcher Ty Schwaiger set the tone; and we took it from there."
The Bulldogs continued to dominate in the fifth inning by scoring six more runs.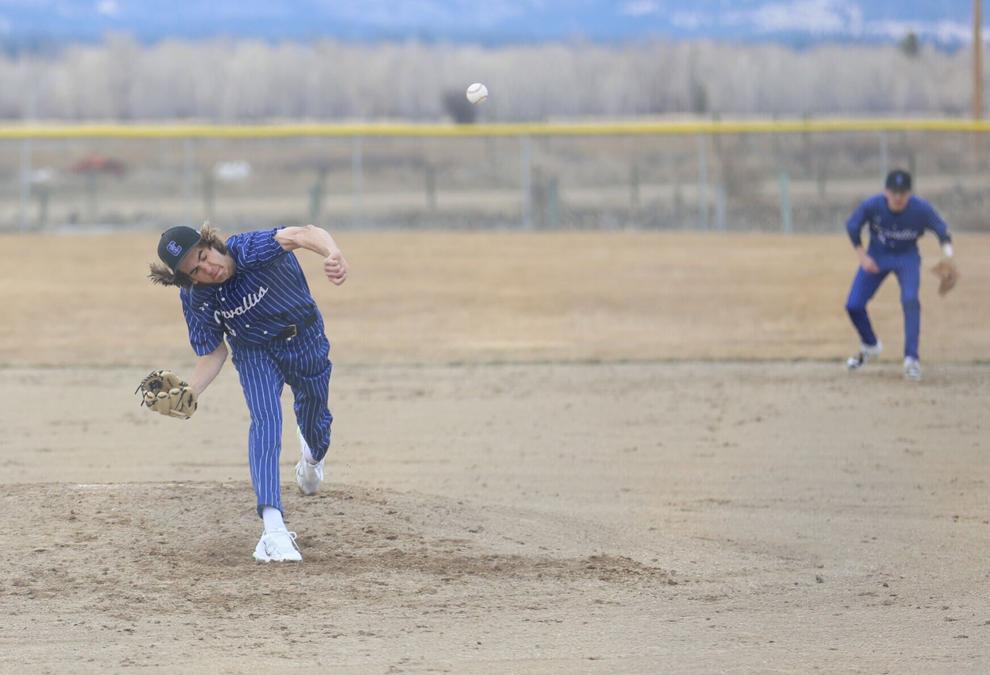 "I think it's a cool opportunity for our kids," Corvallis Principal Cammie Knapp said. "In our case in Corvallis, baseball has filled a niche for some of the kids who wouldn't have otherwise been going out for a sport right now. I think there's a lot to be said for kids being involved in school sports. They seem to do better in their academics when they're involved in all realms. I just think it's cool to see this right now. It's giving them an opportunity to do some awesome stuff."
As a team, the Blue Devils had four hits. Junior Harley Fogel, sophomore Bobby Truc, sophomore Charlie Chavez, and senior Bryce Cooper all had hits. Truc and Cooper were each credited for an RBI.
"It was a little rough today," Blue Devils coach Justin Nixon said. "We know what we need to work on now. We just got on the field a couple of days ago, weather wise and field wise. Whitefish is obviously a good team— good pitching, good hitting. We need to be better."
The Blue Devils senior Mason Anderson and Brandon Brenneman earned two strikeouts, while senior Nick Pierce and junior Harley Fogel each earned one.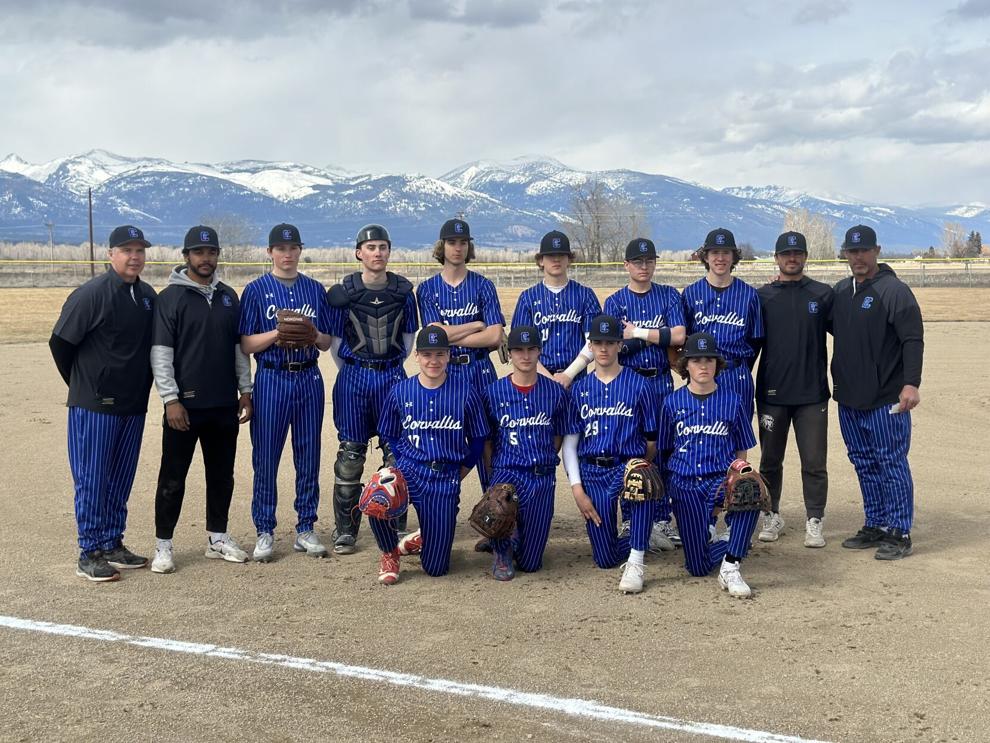 "I think the game went well," Blue Devils junior Justus Brickley said. "I think we can definitely work on things and improve in every area; but it's our first game, we didn't do too badly. Having baseball in Corvallis is amazing. It's something new kids can try, and this will go on forever. So, I'm excited for this year and to see what is to come."