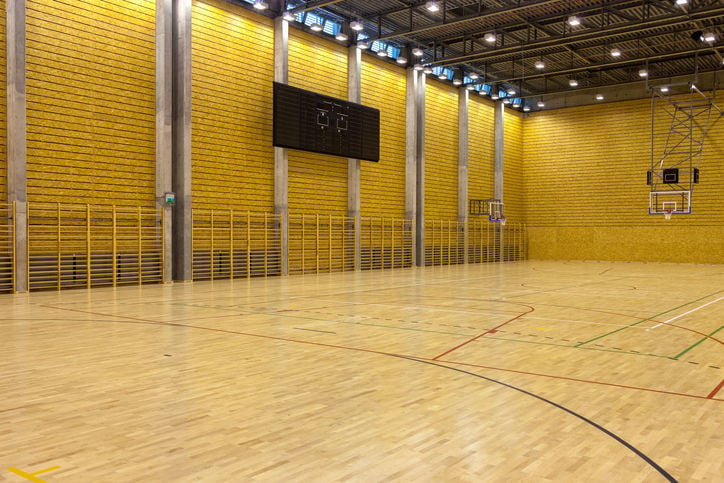 Boys basketball
The Darby boys earned an early season signature win on Saturday, 58-57, against former District 14-C powerhouse Arlee, which is now at Class B. The Tigers, powered by Nelson Smith's game-high 27 points, led 17-5 after the first quarter but they trailed by as much as eight in the final frame on the second day of the Western C Tip-Off tourney in Ronan.
"It was a roller coaster, a total roller coaster," Darby's first-year varsity coach Krystal Smith said. "(But) they didn't get down when they got behind and they weren't going to give up that win."
Smith connected on four 3-pointers in the game and his brother, Preston Smith, added two more triples and finished with 10 points. Darby's Gabe Smith added 12 in the win.
That countered a 3-point barrage by the Warriors. Arlee hit 11 shots from behind the arc, as Cody Tanner connected on three and scored 20 points. Levi Fullerton, who used to live in Darby and played basketball for coach Smith while in middle school, led Arlee with 22 points and four more 3-pointers in a barn burner.
"To have a pressure game at the very beginning of the season and to pull out of it like that (was great)," coach Smith said on Tuesday.
Noxon got out to a strong start and handled Victor 49-24 at the Ronan Class C tip-off. Standouts Michael Antonich and Rylan Weltz had 18 points and 16 points, respectively, for the Red Devils. Victor was led by 16 points from Carson Varner.
Hamilton snuck past Browning 65-63 in a fantastic game at Western A Tip-Off tournament on Saturday. The Indians held a one-point lead heading into the fourth quarter, but 10 points in the final frame from Trey Searle helped the Broncs to a win. Rylee Spoonhunter had 34 points, 22 of which came in the first half. Deion Mad Plume added 10 for Browning, while Tyler Burrows had 12 for Hamilton.
Corvallis beat Columbia Falls 66-43 on Saturday evening. Cole Trexler had 23 points for the Blue Devils, Caleb Warnken had 15 and Tanner Jessop tacked on 14. Michael Tamburelli led Wildcats with nine points.
You have free articles remaining.
Girls basketball
Noxon downed Victor 52-19 behind 14 points from Chelsea Vohs and 13 from Avery Burgess Saturday at the last day of the Western C Tip-Off in Ronan. The Red Devils outscored the Pirates 32-11 over the final two quarters.
The Arlee girls held off Darby in Ronan, 38-32. The Scarlets held a 24-23 advantage headed into the fourth, and Arlee's Princess Bolen connected on a 3-pointer in the final frame to help keep the Tigers at bay. Kimber Schlapman scored seven points to power Darby, which went 1-1 at the Western C.
Stevensville stormed to a 21-point lead into the first quarter en route to a 42-30 win over Libby in Frenchtown. Evynne Alexander paced the Yellowjackets with 18 points.
Hamilton enjoyed a balanced scoring attack in a 44-35 win over Browning. Taryn Searle led the Broncs with nine points, following by Maggie Ringer and Katelyn Dickemore with eight apiece.
Wrestling
Corvallis' Triston Davis, Hamilton's Bridger Williams and Florence's Kyler Alm all started the wrestling season flawless at last weekend's Owen Invitational held in Pablo.
Davis won the championship match at 145 pounds with a pin at 3 minutes, 37 seconds against Superior's Wesley Buchannen. Davis' 4-3 decision in the semifinal against Missoula Sentinel's Jesse Horner got the Corvallis senior into the title match.
Williams won at 160 pounds with an 8-0 decision against Libby's Tucker Masters. The Hamilton senior moved to 5-0 overall on the season with the major decision win, and Williams won three of his five matches Friday and Saturday by way of pin. Williams fastest flattener came in just 26 seconds in the quarterfinals.
Florence's Kyler Alm, returning to the mat after a head injury forced the now-senior to miss his entire junior season, won in thrilling fashion to get to the 182-pound title match at the Owen Invite. Alm scored a sudden-victory win against Eureka's Matthew Whitcomb, winning 7-4. Alm then pinned Superior's Trey Green, giving the Florence wrestler three wins by pin at the tournament.
Hamilton's Noah Hurst made the 170-pound title match, but the senior fell to Isaiah Allik of Charlo, 13-8, to finish in second place. Other Bitterroot placers included Hamilton freshman Jesse Anson (sixth, 113 pounds); Corvallis' Kanyon Stoker (third, 120 pounds), Jason Davis (fifth, 126), James Wissenbach (third, 132); Stevensville's Sahkaia Wehr (sixth, 182 pounds); and Florence's Adyn Meinzen (sixth, 132).