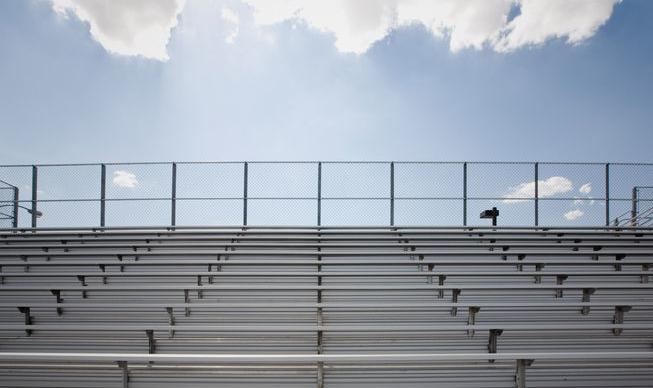 Cross country
Brynnli Poulsen took the girls title for Hamilton at the Hamilton Complex Invitational while CJ Purcell took the boys title for the Broncs in Hamilton. Poulsen won with a 19:56.85 while Purcell came in in 17:07.05. The Broncs won the boys title, while Seeley-Swan took the girls title. Corvallis (56), Dillon (106) and Stevensville (209) followed on the boys side. Seeley-Swan scored a 56, edging out second place Dillon (70). Emily Maughan paced the Blackhawks with a time of 22:07.85, finishing fifth.
At the Cougar Ridge Trail 5k in Polson, Karli Owens took the girls title for Polson in 23:10 while Ronan runner Brant Heiner took the boys title with a 17:42. Ronan, Charlo and Arlee were not able to field full girls teams, so the Pirates were the lone points-scorer with 19. Ronan (22) edged out Polson's 38 in the boys team race. 
Volleyball
Ronan took down Browning in straight sets, 25-15, 25-5, 25-9. Ronan had 27 kills, led by 10 from Madeline McCrea. Olivia Clairmont chipped in 2.5 blocks while Rylie Lindquist had seven digs. The Maidens had 14 aces as a team.
Alberton-Superior (Clark Fork) downed Noxon in four exciting sets, 22-25, 26-24, 25-22, 27-25 in 14C action.
Anaconda beat Thompson Falls 3-1. The Copperheads moved to 4-0 on the year. Scarlette Schwindt paced the Blue Hawks with 17 kills, 10 assists and an ace. Jody Detlaff chipped in with nine kills, five blocks and an ace.
Valley Christian downed Lincoln in three sets, 25-22, 25-18, 25-13. Jaylin Lewenight had three aces, four kills and five blocks for the Lynx. Lincoln is now 1-2 on the season.
Philipsburg mounted a comeback and downed Seeley-Swan 14-25, 15-25, 25-18, 25-21, 15-10 in five sets.t. It was the Blackhawks first loss of the season and they are now 4-1. Klaire Kovatch had five aces, 11 kills, four digs and three blocks in an impressive performance for Seeley-Swan.
Frenchtown took down Dillon in five extremely competitive sets, 25-23, 17-25, 25-22, 25-23, 20-18. The Broncs had 37 kills, with Shelby Smith and Rylee Belcourt each recording nine. Cassidy Bagnell added on 16 of Frenchtown's 37 digs and the Broncs had 19 aces. Ainsley Shipman had 16 kills for Dillon.
Dillen Hoerner was tops with 11 kills, Hannah Schweikert added 27 assists, and Mady Hoerner provided 10 digs and four aces as Columbia Falls remained unbeaten with a 25-18, 25-16, 25-17 sweep of Stevensville. Aliyah Anderson had eight kills for Stevi, which also received 13 assists and six digs from Maddie Weber. Columbia Falls has lost only one set in five matches, at Libby on Tuesday.
Florence used four sets to get past Eureka 22-25, 26-24, 25-22, 27-25. Florence's Kasidy Yeoman had 11 kills while Kolbi Wood had 20 digs. Rhianna Hawkins five aces and eight blocks for the Lions.
Charlo took down Hot Springs in four sets, 25-14, 22-25, 25-18, 25-15. Kassidi Cox had 18 kills for the Vikings. Connor Fryberger and Carlee Fryberger each had 10 digs for the Vikings. Katelyn Christensen led the Savage Heat in three different categories.
St. Ignatius took down Troy in four sets, 25-22, 25-21, 17-25, 25-15. Jaylee Leighty had 10 digs and a kill for the Trojans. Troy falls to 0-2 on the year.
Soccer
In boys soccer action, Corvallis beat Stevensville 4-1. Luke Sangster and Chris Gonzalez each had goals in the first half, with Gonzalez adding in an assist on Sangster's goal. Gonzalez had three assists total, with Aiden Gregoire and Ian Wilson also scoring for the Blue Devils. Cole Olson had Stevensville's lone goal.
In the girls matchup, Corvallis downed Stevensville 2-0. Madison Henry had a goal and assisted on a score by Sydney Wolsky. Rylee Herbstritt assisted on Henry's goal.
Elsewhere in Class A action, Frenchtown demolished Libby 9-0 in boys soccer. Mayson Palen had three goals while Braydon Simpson had two. Jeff Jacobs had a goal and two assists for the Broncs.
Football
Hot Springs boosted its record to 2-0 with a 51-0 win at Gardiner. Ranked No. 2 in Montana's Class C 6-man division, the Savage Heat used a big day by Kyle Lawson. He scored four touchdowns and kicked four extra points.
Unranked Class A Lewistown took down Class B No. 2 Bigfork 22-14 in overtime on Saturday afternoon in a rare A-B football matchup. The Vikings struck first with a six-yard touchdown run from George Bucklin. Early in the second quarter Lewistown's Keaton Potter scored on a 38-yard run, but failed the two-point conversion. Viking running back Cormac Benn scored right before halftime to get Bigfork a 14-6 lead. Seth Norslien scored with 1:15 left in regulation to tie the game for Lewistown and then Potter scored the winning touchdown in overtime. Bigfork did not complete a pass, instead rushing 59 times for 336 yards. Benn carried the ball 26 times for 126 yards.
Darby took down Victor 30-22.