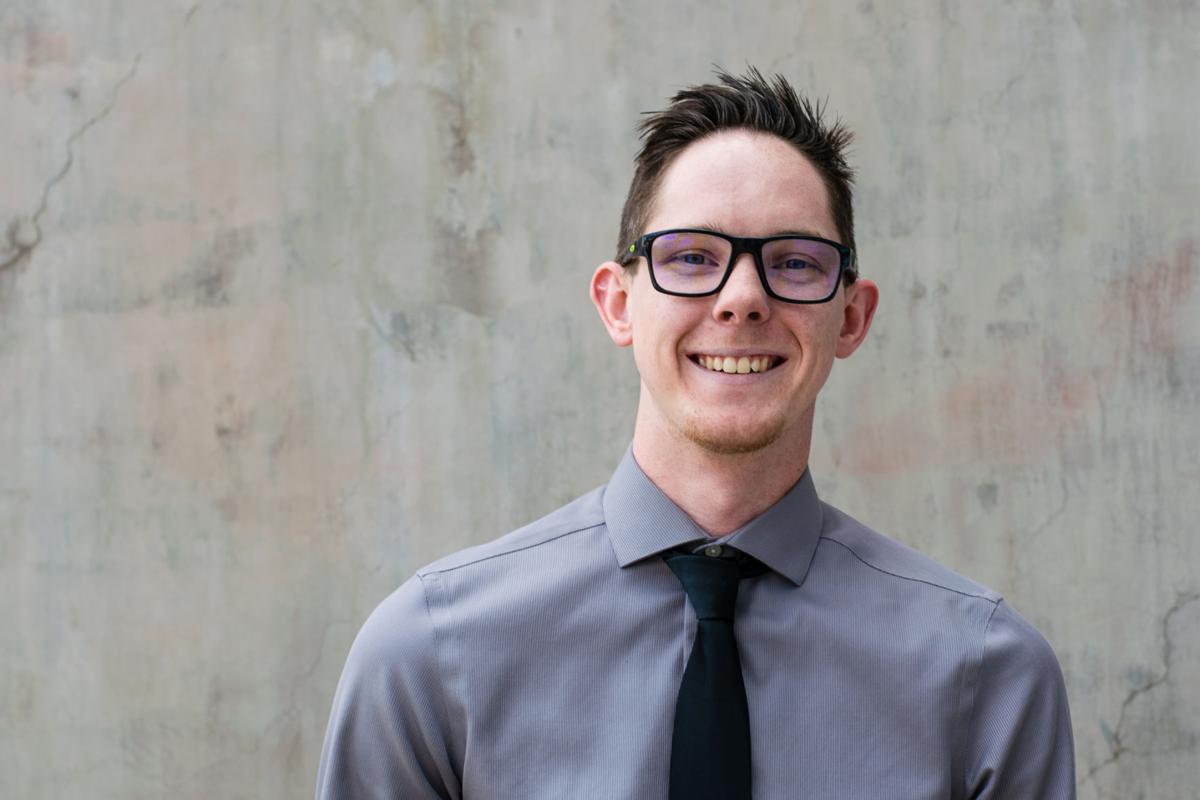 MISSOULA — After the Cal Poly Mustangs pulled off a win at San Diego in their debut three weeks ago, you thought maybe head coach Beau Baldwin had captured lighting in a bottle quickly in San Luis Obispo. 
Nah. He's good but not that good.
Baldwin's Mustangs are now 1-2, with last weekend's humbling 48-14 home loss to unranked South Dakota standing out as a reminder the first-year coach has a long way to go in rebuilding mode. The scariest thing about Cal Poly at this point is Baldwin, who earned legendary status at Eastern Washington.
Baldwin made the Eags into a champion. He compiled a 58-14 record in Big Sky Conference games and 85-32 overall from 2008-16, with five Big Sky titles, six playoff berths and the national championship in 2010.
That's what separates Baldwin from every other head coach in the Big Sky: He's been to the top of the mountain. All these other Big Sky skippers with their sparkling records have never won a national title.
For many years, coaches, players and fans marked Cal Poly on their schedule because the Mustangs ran the old-school triple option offense. It made for an extra busy week of learning in practice. Baldwin doesn't use the triple option, and his expertise as a quarterback whisperer is going to take time to work in his new home, where oranges and lemons grow, but not many Big Sky football titles are in tow.
Here's how the Missoulian sports staff sees this week's Big Sky games:
Cal Poly at No. 4 Montana: The Mustangs gave up three touchdowns in the first quarter and 41 points in the first half last week against those pesky Coyotes of South Dakota. I could see the same thing happening this week in front of Montana's homecoming crowd at Washington-Grizzly Stadium. If you like close games, this one is going to put you to sleep. Bill: Montana 48, Cal Poly 14. Frank: Montana: 52, Cal Poly 3. Lance: Montana 42, Cal Poly 7
No. 13 Montana State at Portland State: The tough part about picking this one is you don't really know how good or bad the Viks are after three games. They lost handily to FBS Hawaii and Washington State and beat NCAA Division II Western Oregon, 21-7, last week. Based on that relatively close score, I'm going with the Bobcats, who have piled up 97 points the past two weeks in wins over Drake and San Diego. Bill: Cats 35, Viks 21. Frank: Montana State 34, Portland State 28. Lance: Bobcats 27, Vikings 17.
No. 12 UC Davis at No. 14 Weber State: This is the most enticing game of the week in the Big Sky Conference. The Wildcats are 1-2, but last week they were competitive against third-ranked James Madison, dropping a 37-24 decision. The game was played in front of a crowd of 11,222 fans, the highest attendance at Ogden's Stewart Stadium in seven years. The Aggies have shown themselves to be a good road team, winning at FBS Tulsa on Sept. 2. I'm going with Davis to win a close one. Bill: Aggies 38, Wildcats 34. Frank: UC Davis 28, Weber State 27. Lance: Weber State 21, UC Davis 18.
No. 6 Eastern Washington at Southern Utah: The Thunderbirds will join the Western Athletic Conference next season. That was a surprise to me when it was announced in January because they play football in a glorified high school stadium with a running track around the field. I'm guessing they'll upgrade their facility in the near future. For now, they're a lame-duck member of the Big Sky and my guess is they'll struggle to keep pace with the high-scoring Eags. Bill: Eastern Washington 48, S. Utah 24. Frank: Eastern Washington 42, Southern Utah 28. Lance: Eastern Washington 48, Southern Utah 32.
Northern Arizona at Northern Colorado: The Lumberjacks fired the shot heard 'round the college football world last week when they won at FBS Arizona. The Bears are coming off a disappointing home loss to unranked Lamar, 17-10. Based on the enormous amount of momentum that Northern Arizona has after last weekend, I'll go with the Jacks. Bill: N. Arizona 27, N. Colorado 21. Frank: Northern Arizona 24, Northern Colorado 17. Lance: Bears 21, Lumberjacks 18.
Sacramento State at Idaho State: The Hornets played the Cal Bears tough last week, dropping a 42-30 decision in Berkeley, California. It was a short road trip for Sacramento State — 78 miles to be exact. This week, the Hornets have a much longer road trip, and they're riding a two-game losing streak. Still, I have a hunch they're better than the winless Bengals, who may show a little rust coming off a bye week. Bill: Hornets 37, Bengals 27. Frank: Sacramento State 34, Idaho State 21. Lance: Sac State 37, Idaho State 21.
Bill Speltz is Missoulian Sports Editor and has served as Sunday columnist the past 15 years. Do you have a story idea? Email Bill at bill.speltz@missoulian.com.