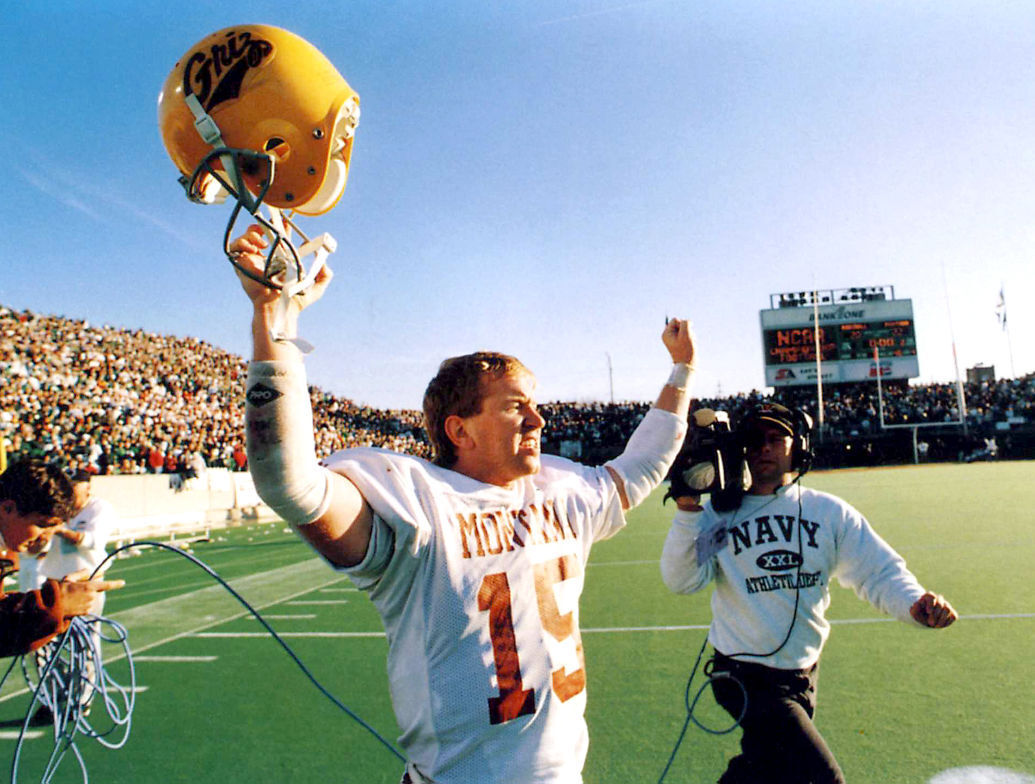 MISSOULA — The University of Montana has canceled its '95 Championship Night scheduled for Saturday at Washington-Grizzly Stadium "due to ongoing community health concerns and forecasted inclement weather," the athletic department announced Tuesday.
The Griz were going to host a viewing of the 1995 National Championship game on their stadium jumbotron as part of their 25th-anniversary celebration of the program's first national title, a win over Marshall. Fans were going to be able to watch a rebroadcast of the game under the stars while being socially distanced on the field and in the stands.
There was also going to be live pregame and halftime entertainment that was going to feature current and former Grizzlies. The festivities were going to close with a fireworks show.
Fans who bought tickets will receive a full refund from the Adams Center Ticket Office. The ticket office can be reached at: GrizTix@umontana.edu.
Frank Gogola covers Griz football and prep sports for the Missoulian. Follow him on Twitter @FrankGogola or email him at frank.gogola@missoulian.com.
Be the first to know
Get local news delivered to your inbox!