MISSOULA — Montana quarterback Dalton Sneed couldn't help but joke about how easy his touchdown pass to Samori Toure was on Saturday at Washington-Grizzly Stadium.
Sneed, who missed the past two games with an injury, delivered a 44-yard strike to a wide-open Toure over the middle of the Idaho defense in the second quarter.
That score gave the sixth-ranked Grizzlies a lead they wouldn't relinquish as they overcame three first-quarter turnovers to earn a 42-17 win against Idaho.
"That wasn't really me because I think anybody in here could have thrown that ball," Sneed said during the postgame press conference, drawing laughs from around the room.
"Coaches dialed that one up, and that was kind of a gimmee for a quarterback. Samori sold the route great and like I said, coaches dialed it up, and there was no one within 15 yards of him."
Sneed would gladly take all the easy throws he could get in his return to the field after an apparent right ankle injury Oct. 19. He completed eight passes in a row to close the game, including six straight in the fourth quarter to give the Griz a 35-17 lead that seemed to put the game out of reach.
Sneed finished 17-of-27 passing for 241 yards and one touchdown in about 35 minutes of action. The Griz rattled off 28 consecutive points after he took the field with the team trailing 10-0 early in the second quarter.
Sneed was going to play at some point Saturday, Montana coach Bobby Hauck said; the question was when would it feel right to put him in. Cam Humphrey started again since Sneed didn't practice Monday or Tuesday this week, but the three-time Big Sky offensive player of the week was called into action after his backup was picked off twice in the first quarter.
"I felt like that was the right time," Hauck said of subbing in Sneed, "and I was proud of him for coming in and doing a nice job."
Sneed had sat out the past two games as he healed up from the injury. He had hoped to play last week at Portland State before the coaching staff decided to hold him out.
In Sneed's time away, Humphrey rose to the occasion by helping lead Montana to a pair of Big Sky wins to keep alive its hopes for its first playoff berth since 2015 and first league title since 2009. Saturday, it was Sneed who was needed to spark a stagnant offense and help the Griz improve to 8-2 overall and 5-1 in conference play.
"It really makes you appreciate the love for the game when you can't go out there," Sneed said. "I've got such great teammates and coaches around me that they're out there, 'Hey, man, we're going to go do this together.' It's a whole team sport, a whole team game. Like I said, I'm just happy to be out there."
Idaho coach Paul Petrino expected Sneed to play but didn't have an answer for him as the Griz won the Little Brown Stein for a record sixth consecutive time. The result was nearly the same as last year, when Sneed guided a 46-27 road win.
The Grizzlies' 25-point win tied their largest margin of victory in the series, when they won 34-9 in 1969. Combined with last year's 19-point win, the 44-point margin of victory ties the largest total across two games for the Griz in series history; they won by 20 in 1993 and 24 in 1994.
Last year, Sneed completed 12 of 20 passes for 220 yards and three touchdowns. The main difference was he ran just twice for 2 yards, compared to 14 times for 129 yards and a score last year, because he was recently banged up.
You have free articles remaining.
"I think they don't do a lot of different things on defense," Sneed said. "They stick to their bread and butter. But with doing that they can play fast and play hard. That's what they were doing. They're flying around. I think it was pretty similar to what they tried to do last year against us."
The Vandals almost shut down Sneed on his first drive when he was greeted with a chorus of cheers as he ran onto the home turf for the first time since Oct. 5. Sneed was nearly picked off on his first pass but he responded to pick up a third-and-7 two plays later with a 16-yard pass to running back Nick Ostmo.
"I think that was a big turning point on the first drive he was in," Petrino said. "There's a lot of different things that happened, bottom line. They outplayed us, outhit us. That's usually who's going to win, the team that hits the most and the team that plays the hardest. I got outcoached, we got outplayed. That's the bottom line."
Sneed's confidence showed through as he completed three of four passes for 49 yards while directing a seven-play, 80-yard touchdown drive to pull Montana within 10-7 in the second quarter. It was the first of five scoring drives he'd engineer on the day.
"Just go move the ball down the field," Sneed said of his mindset as he prepared to take the field. "No better feeling than playing football."
Sneed led a three-play, 75-yard touchdown drive in 29 seconds on his second series. He found Toure for gains of 31 and 44 yards, the first of which was a one-handed catch by Toure and the second of which was a touchdown as Toure ran wide open over the middle of the field on a post route with middle linebacker Tre Walker appearing confused in coverage.
The Griz took a 14-10 lead into the break and scored on short-yardage runs in the second half thanks to turnovers, short fields and the continued direction of the offense by Sneed. Their 392 total yards of offense are their third fewest this season and fewest in a win.
Marcus Knight ran for three scores after a first-quarter fumble in the red zone, and Ostmo rushed for a pair of scores. The final score from them came with Humphrey leading the offense after Sneed left the game when he took a hard hit. Sneed avoided pressure for the most part, getting sacked just once.
"You can't give anyone that much time, especially a quarterback that good," Petrino said. "He's a really good quarterback, he does great things. You can't let him sit back there and have that much time. I don't know anyone who would want to play secondary then. It makes it very tough on those guys."
Montana scored 21 second-half points off four turnovers: a Milton Mamula strip-sack recovered by Patrick O'Connell, a Joe Babros interception off a tip by Jace Lewis, a Jesse Sims forced fumble recovered by Dante Olson and a Nash Fouch interception.
It was the reverse of the first half, when three Montana turnovers led to a 10-0 lead for Idaho on a 30-yard field goal by Cade Coffey and a 12-yard touchdown pass from Mason Petrino to Connor Whitney, the latter prompting Sneed to begin warming up on the sideline.
"We're lucky we weren't down 28-0 or something," Hauck said. "They did a great job having them ready to play us. They had us dialed up. I'm proud of our guys, too, because we weathered the storm and then obviously won going away.
"I think they have a game bunch, but I think we have a pretty good football team."
Montana vs Idaho Football 01.JPG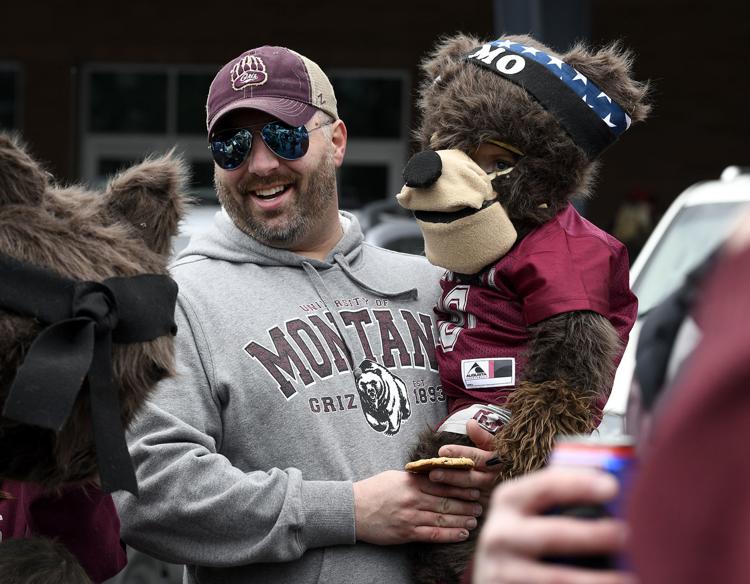 Montana vs Idaho Football 02.JPG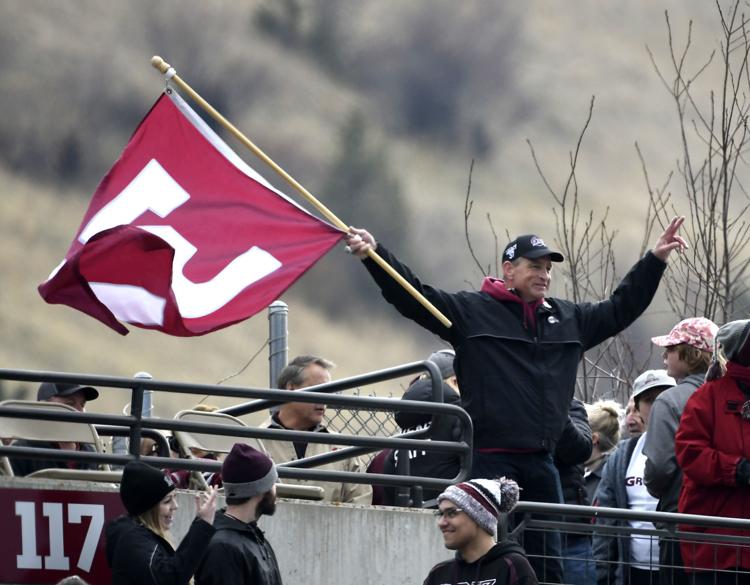 Montana vs Idaho Football 03.JPG
Montana vs Idaho Football 04.JPG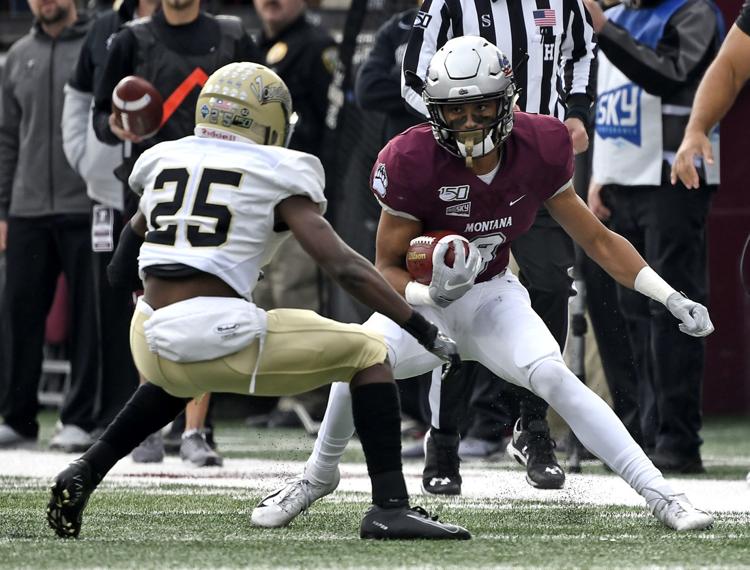 Montana vs Idaho Football 05.jpg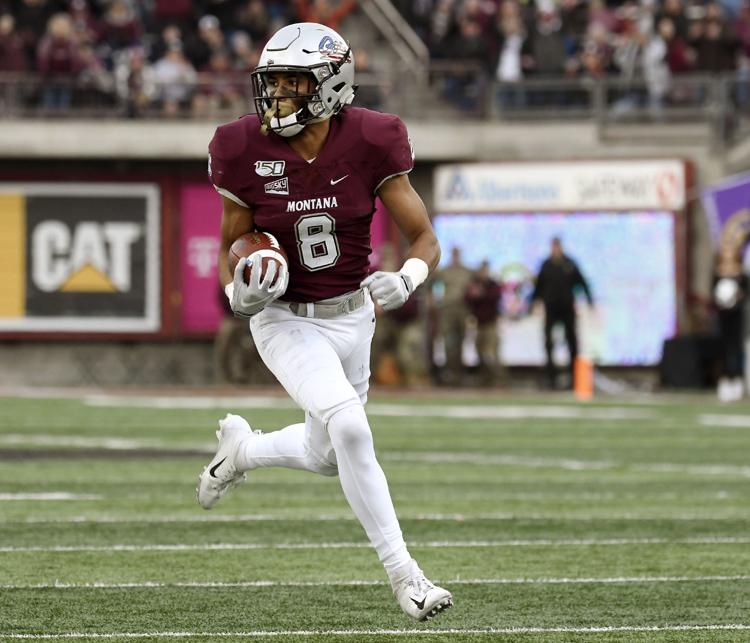 Montana vs Idaho Football 06.JPG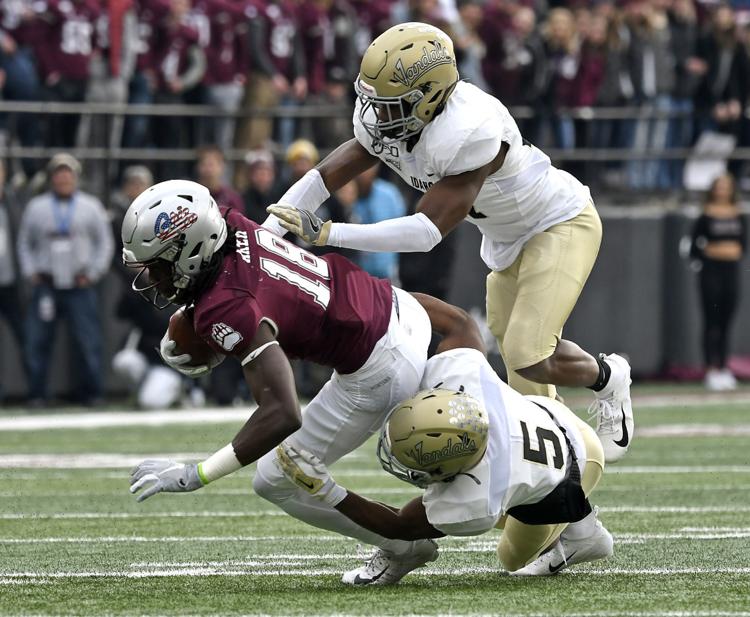 Montana vs Idaho Football 07.jpg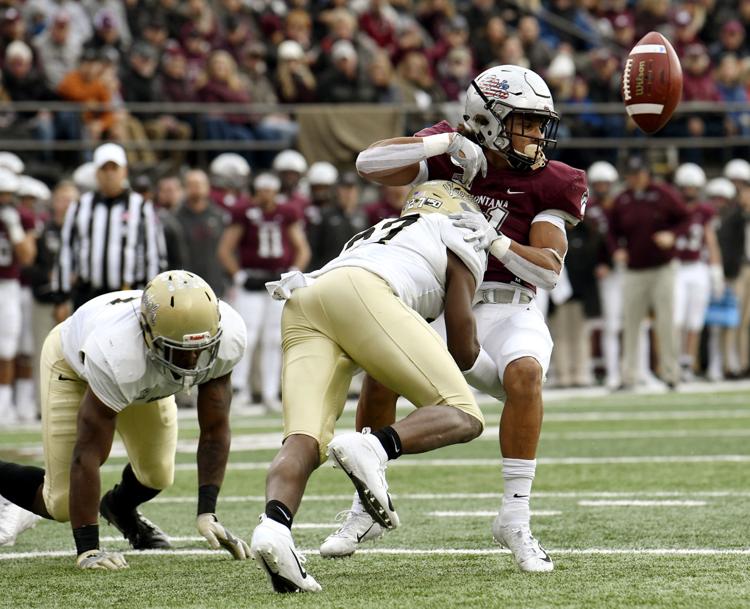 Montana vs Idaho Football 08.JPG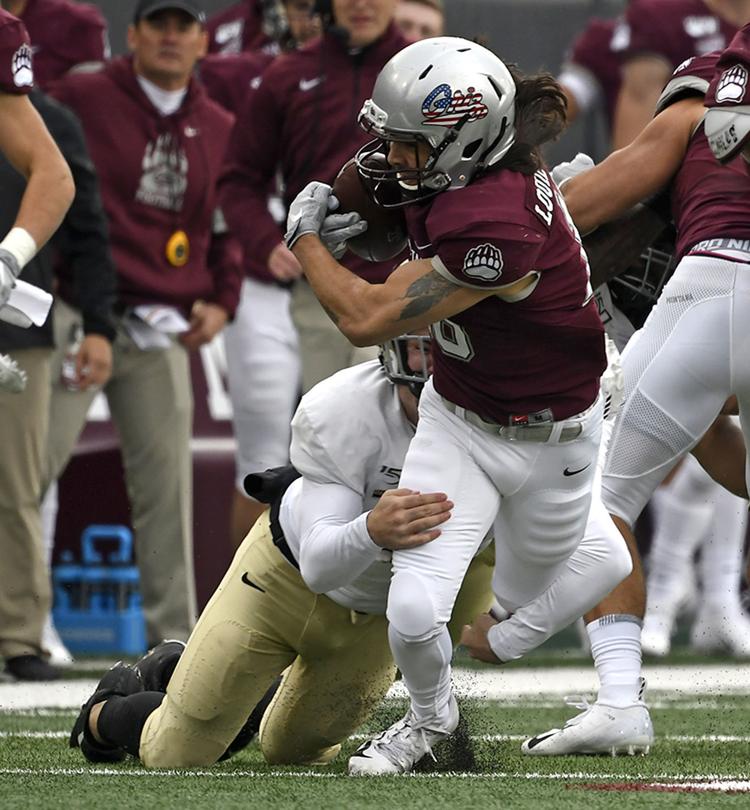 Montana vs Idaho Football 09.jpg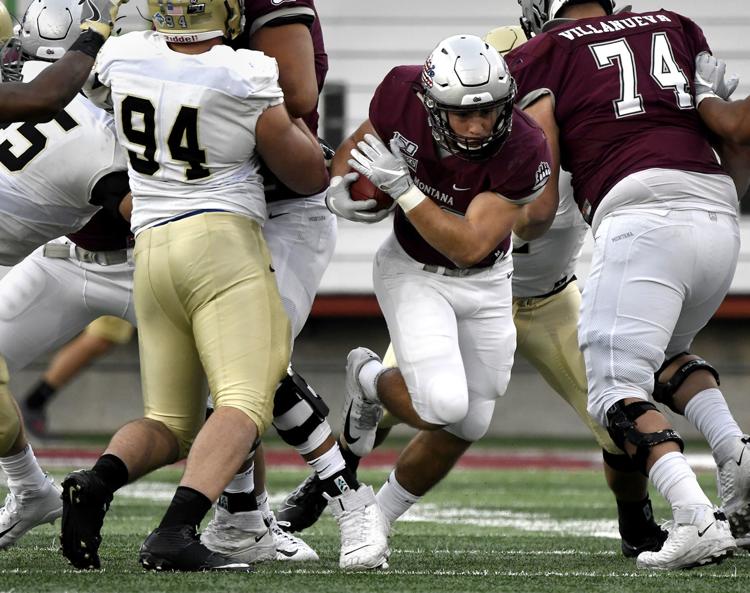 Montana vs Idaho Football 10.jpg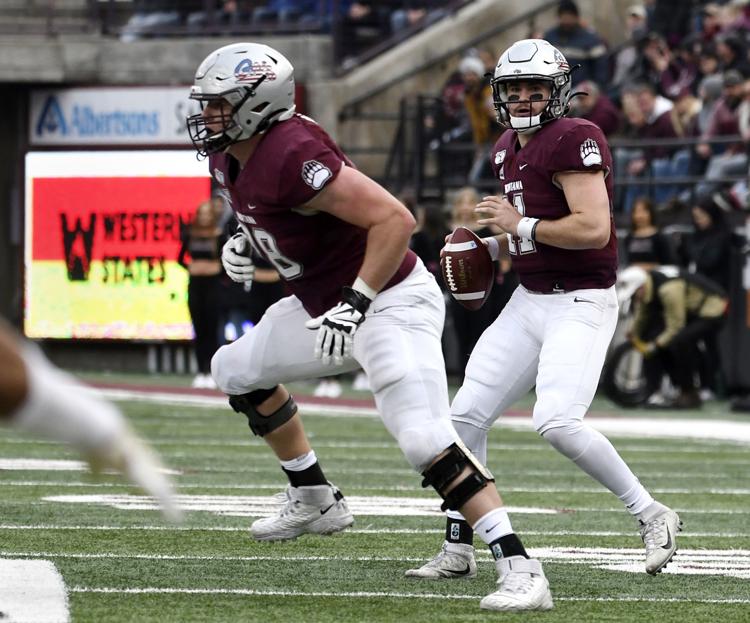 Montana vs Idaho Football 11.jpg
Montana vs Idaho Football 12.JPG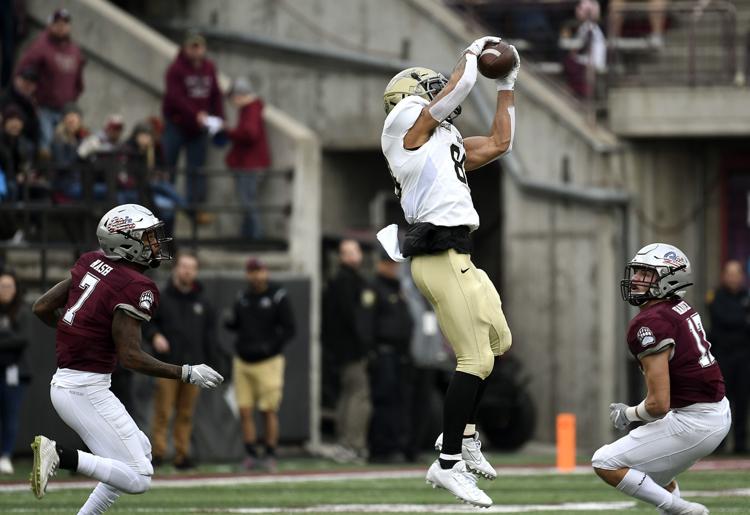 Montana vs Idaho Football 13.JPG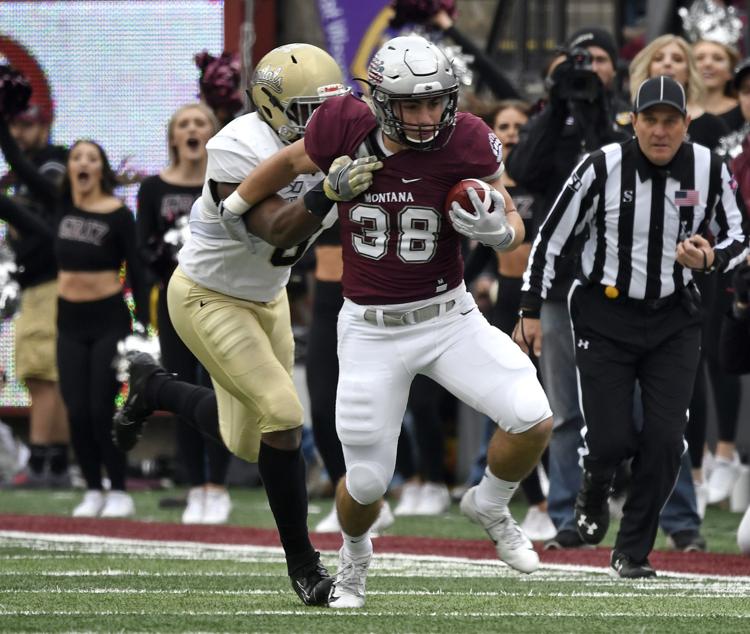 Montana vs Idaho Football 14.jpg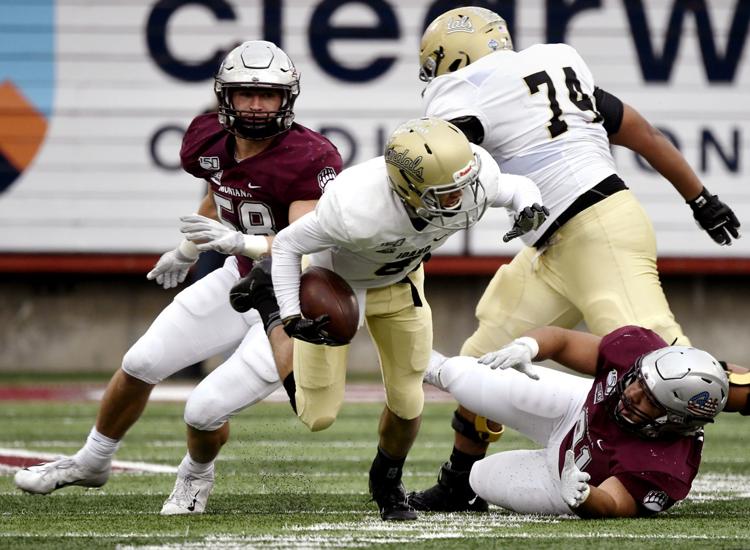 Montana vs Idaho Football 15.jpg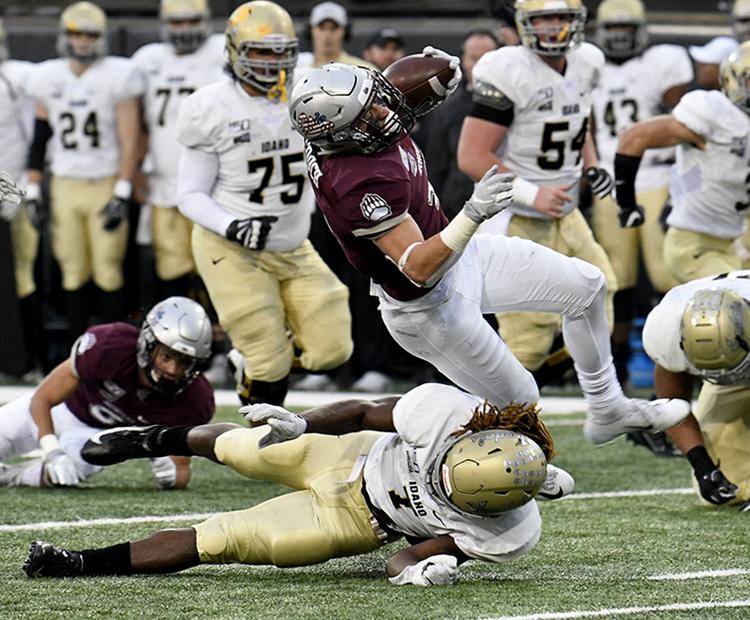 Montana vs Idaho Football 16.JPG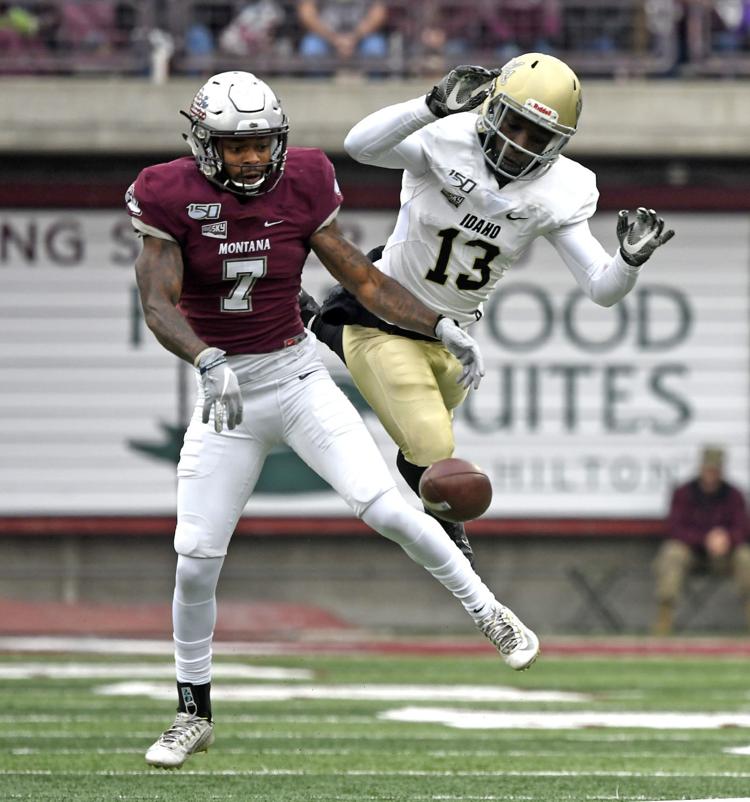 Montana vs Idaho Football 17.JPG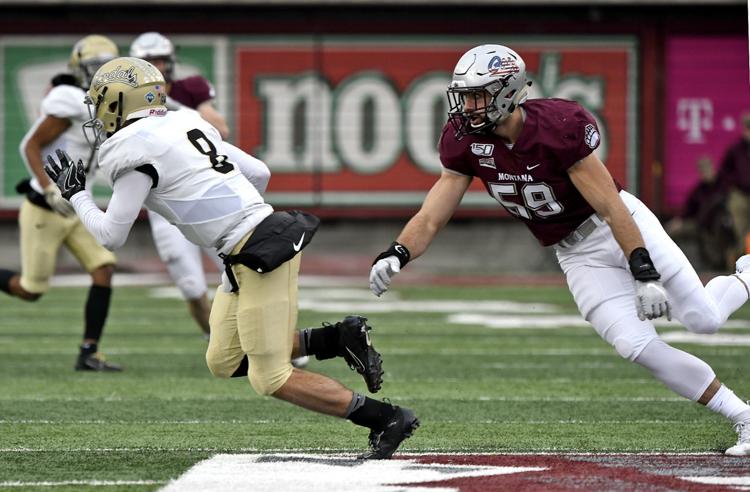 Montana vs Idaho Football 18.JPG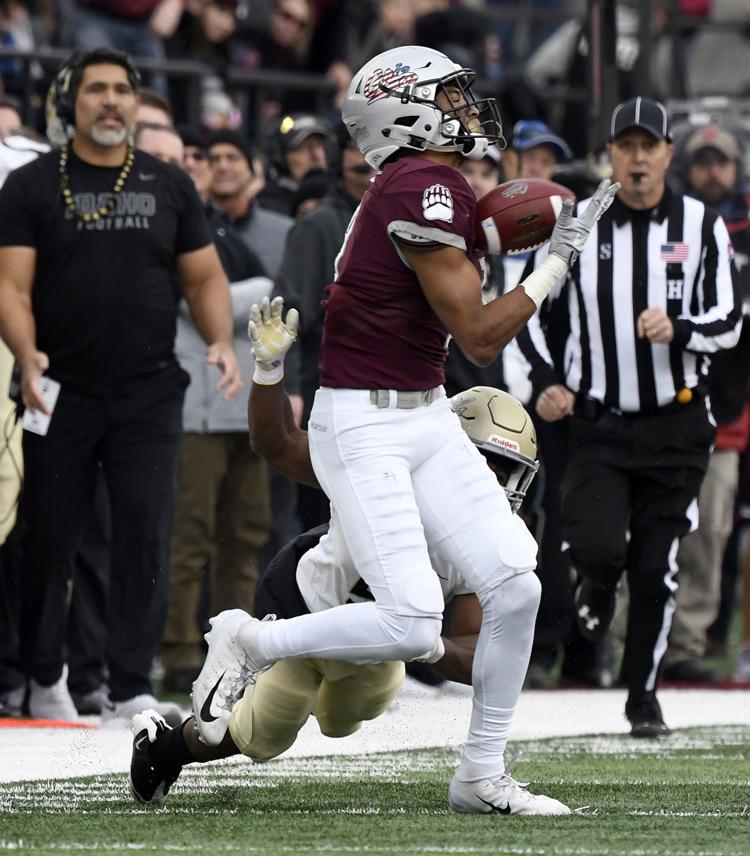 Montana vs Idaho Football 19.JPG