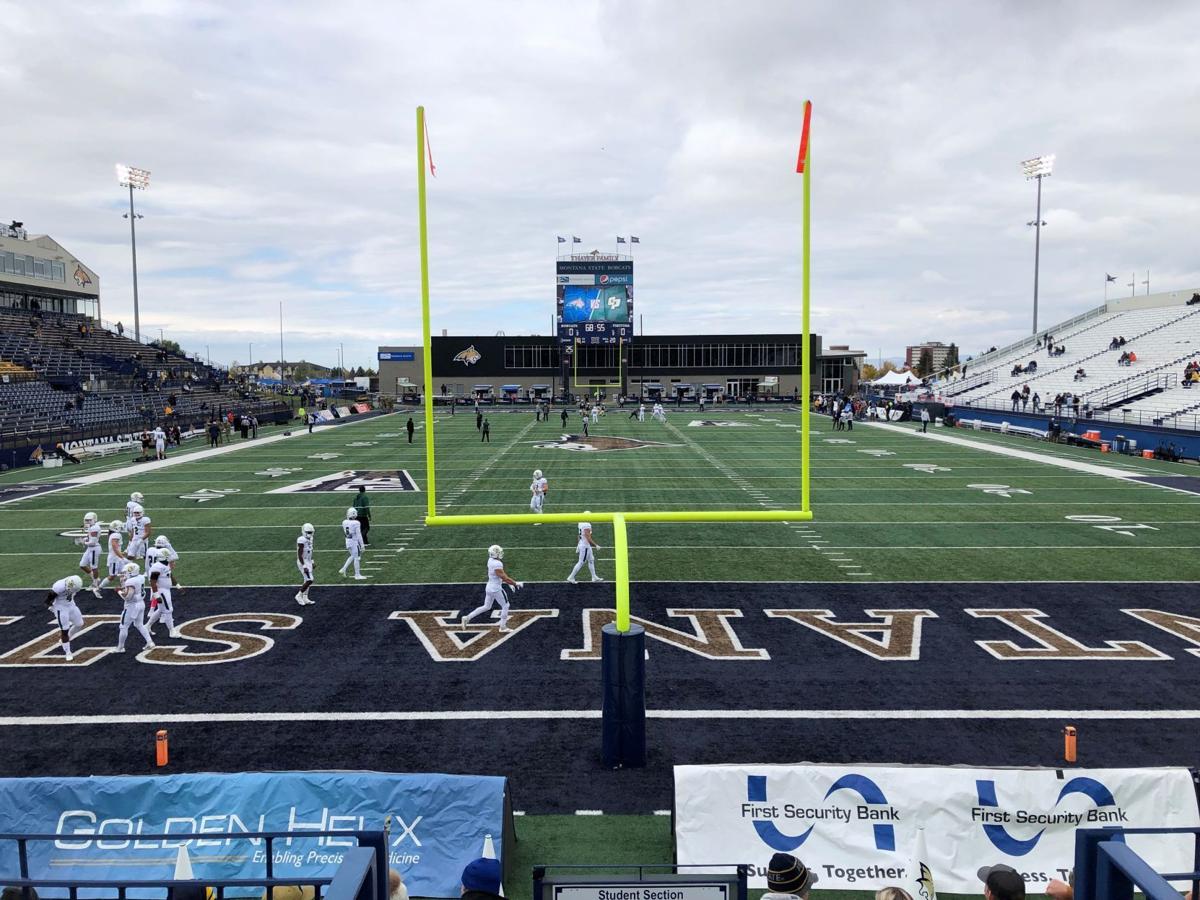 Live coverage as the Montana State Bobcats host the Cal Poly at Bobcat Stadium on Saturday, Oct. 9, 2021.
PREGAME: The Bobcats (4-1, 2-0) moved up another spot this week to No. 10 in the Stats Perform FCS Top 25. 
They're hosting Cal Poly (1-4, 0-2) for homecoming weekend, which included the grand opening of the Bobcat Athletic Complex as part of the festivities. MSU also hosted Cal Poly for its 2015 homecoming game and won 45-28. It was the first of three straight wins over a Mustangs, a streak that would increase to four with a win Saturday. The Bobcats are about 29-point favorites. 
MSU is 7-10 against Cal Poly in a series that began in 1958. The Bobcats have gone 4-4 against the Mustangs in games in Bozeman. 
FIRST QUARTER: MSU was the first to score, when Matthew McKay completed a nine-yard touchdown pass to tight end and Sunburst native Treyton Pickering with 2:47 left in the quarter. The scoring drive amassed 78 yards on eight plays in 2 minutes, 38 seconds. 
SCORE: Montana State 7, Cal Poly 0
SECOND QUARTER: The Bobcats went ahead 14-0 on a seven-yard run from Isaiah Ifanse with 14:55 left in the half. 
The score was set up by an interception from Tyrel Thomas, playing in his first game of the season. Jeffrey Manning Jr. hit Evan Burkhart and forced the ball loose shortly after Burkhart caught a pass from Jaden Jones. Thomas caught the airborne ball and returned it eight yards to Cal Poly's 20-yard line.
Thomas was listed as the starting nickelback prior to fall camp, where he suffered a knee injury that required surgery. He was active the two games prior to Saturday but only for emergency use, and he didn't play. The senior was at cornerback, in place of Eric Zambrano, when he made the interception Saturday. He also subbed in for MSU's other starting corner, Simeon Woodard, earlier in the game.
Ifanse rushed for another TD at the 5:20 mark on a direct snap from one yard out, putting MSU ahead 21-0. Two plays earlier, McKay completed a 40-yard pass to Bozeman's Lance McCutcheon.
The lead grew to 28-0 about a minute later on a 74-yard TD run from Butte's Tommy Mellott on a quarterback keeper. It was the freshman's first score of his MSU career.
Ifanse scored his third TD on a 12-yard pass from McKay 11 seconds before the half ended to give the Bobcats a five-touchdown halftime lead, their second of the season. They also led 35-0 through two quarters against San Diego on Sept. 18 at Bobcat Stadium. 
SCORE: Montana State 35, Cal Poly 0
THIRD QUARTER: The Bobcats went ahead 42-0 at the 10:39 mark of the third on a 39-yard interception return from Bozeman's Callahan O'Reilly, the first pick-6 of his career and third of the season for MSU.
Cal Poly scored its first points on a 17-yard rush from Shakobe Harper with 3:39 left in the quarter.
SCORE: Montana State 42, Cal Poly 7
FOURTH QUARTER: MSU's Blake Glessner kicked a 46-yard field goal at the 11:31 mark to make the score 45-7. The freshman missed a 52-yard attempt in the third quarter.
Kalispell's Tadan Gilman grabbed MSU's fourth interception of the game midway through the quarter.
FINAL SCORE: Montana State 45, Cal Poly 7