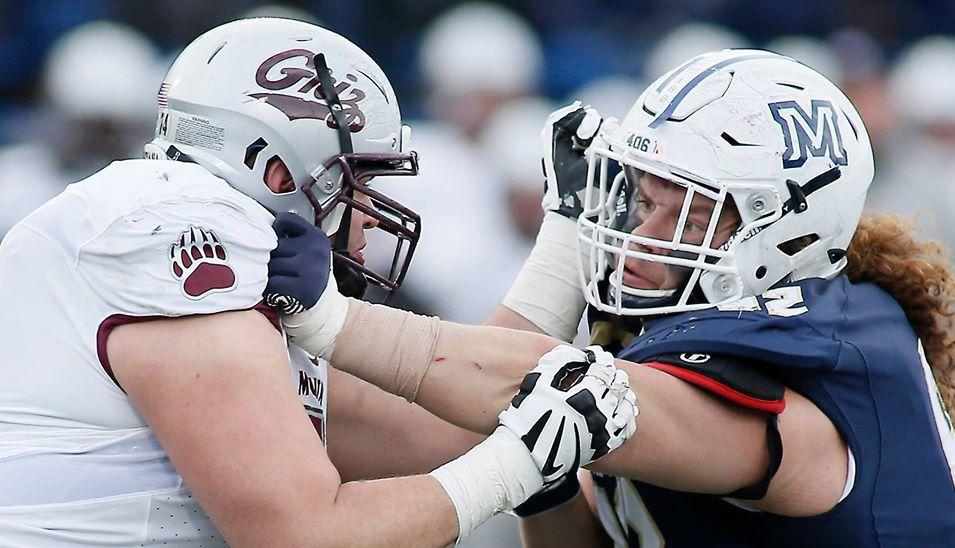 BOZEMAN — From the moment I landed as sports editor for a Lee Montana newspaper in 2014, a steady drumbeat of Cat-Griz coverage critiques followed — the volume of which merely increased once we started our 406mtsports.com website two years later.
Montana State boosters, ranging from exasperated to belligerent, wondered why we routinely expend so much more effort on The School That Shall Not Be Named.
I've always thought the criticism fair, but the simple explanation defies assumptions made by Cat faithful that I'm a UM alum (nope) or that they're paying us (good grief) or that Bobby Hauck has cast some sort of magical spell over me (I'm based in Bozeman; he won't come anywhere near me).
The simple reality: geography.
The closest Lee Montana newspapers, in Helena and Butte, are 90 miles away from Bobcat Stadium — which might as well be 900 on many days during a typical Montana winter and even late autumn. And as relatively small papers with proportional staffs, they've got their hands full covering their local colleges and high schools.
The Missoulian is 220 miles distant and, well, if they even hint at staffing MSU the Griz faithful would tether the entire operation to a raft and shove it into the Clark Fork.
Our largest newspaper, The Billings Gazette, stationed Montana Sportswriter of the Year repeat Greg Rachac some 140 miles to the west in Bozeman for five years in response to coverage requests. Yet even with Greg laser focused on MSU, he was one man against a small army at the Missoulian shadowing the Griz and showering readers with content.
And the gripes continued.
What to do to resolve a challenge that impacts literally every community in Montana?
After wrestling with the issue for years, we are excited to announce a solution we believe will bring relative equality to our Cat-Griz coverage, at least where it's desired at our papers in Helena, Butte and Billings as well as at 406mtsports.com.
Starting Saturday, we will embark on a unique partnership with MSU's hometown paper, the Bozeman Daily Chronicle. We will receive their Cat coverage in exchange for news-side content that will fill a similar geographical gap for them.
You have free articles remaining.
It's a natural, both ways.
Like the Missoulian with UM, the Chronicle is within walking distance of the MSU campus. Sports editor Colton Pool and reporter Paul Schwedelson are there virtually every day, providing the depth only a backyard paper can.
Meanwhile, we will augment their day-to-day coverage with our own big-picture MSU content.
Of course, if history is any judge, the new balance will only intensify the microscope under which Cat and Griz fans view us. It's the same whether you're in a town with two high schools or a state with two major universities.
Indeed, when I was sports editor at the Chronicle for 3½ years in the mid-2000s, and we committed our own small army of resources to covering MSU while providing only a fleeting nod to the Griz, a faction of Cat backers still believed the paper had a deep-state conspiracy against the boys (and girls) from Bozeman.
They were confident of it because some Chronicle reporters graduated from UM's journalism school. And they saw irrefutable proof in the color of the paper's flag at the time, which was borderline — gasp! — maroon.
Likewise, in Missoula you can find Griz diehards who tout a deep-state Missoulian conspiracy against UM, though the connection to MSU isn't entirely clear.
The reality circles back to geography.
That UM is in the Missoulian's backyard results in scrutiny that can be a blessing or a curse when viewed through a maroon or copper lens.
The proximity means the Griz receive prolific free exposure and publicity that most businesses could only fantasize about. It also means that when someone connected with athletics gets in trouble, either a sports or news reporter will be on it as well because of the department's conspicuous community profile.
By partnering with the Chronicle, we're striving to raise our MSU game to the level of UM.
As we begin, we continue to welcome that steady drumbeat from readers.