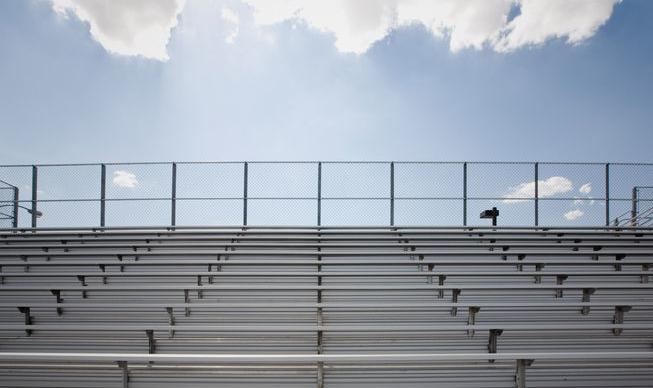 Soccer
The Columbia Falls girls are headed back to the state semifinals after a 3-1 win over Corvallis. The Wildkats will face off with Laurel for a chance to play in the Class A girls soccer championship. Kate Hatfield, Cheyanne Johnston-Heinz and Hope McAtee all scored for Columbia Falls. Hatfield and Johnston-Heinz each scored unassisted, while Maddie Robinson assisted on McAtee's score. The game against the Locomotives is slated for next Saturday and is a rematch of one of last year's semifinal games, which Laurel — the eventual and defending state champion — won 3-1. Columbia Falls is 10-2-0 this season while Laurel is 8-0-1.
The Whitefish girls are also headed to state semifinals, the third season in a row the Bulldogs have made this deep of a run into the playoffs. Whitefish downed Livingston 5-1 behind a hat trick from Emma Barron. Olivia Genovese also scored for Whitefish, while Adrienne Healy and Ali Hirsch each had assists for the Bulldogs. Whitefish will host Billings Central next Saturday.
The Stevensville girls' run in the Class A tournament came to an end against Billings Central, as the Yellowjackets fell 8-0 to the Rams. Abby Derbyshire, Solei Elletson and Molly Molvig each had a pair of goals for the Billings Central. Elletson and Molvig each added assists as well. Stevensville got a spot in a play-in game against Hamilton following Loyola Sacred Heart being forced to forfeit its spot due to low numbers, some caused by contact tracing. The Yellowjackets topped Hamilton 2-1 in the play-in game.
The Laurel girls downed Bigfork 4-0 in a game played in the snow at Laurel. Mya Maack had a hat trick for the Locomotives, with Allison Shovar scoring the other. Laurel led just 1-0 at halftime as freshman Bigfork keeper Catherine Panor made several saves. Shovar scored early in the second half and Maack sent another into the net moments later.
"What a great chance for us to come here and play the state champions," Bigfork coach Tim Guenzler told the Billings Gazette. "Obviously, we wish it would have been different, but hats off to them, they were the better team. For us, it's just a big stepping stone to get these experiences. I'm proud of the kids."
The Whitefish boys soccer team has won the last two Class A boys state title games and with a 3-0 win over Lone Peak in the quarterfinals, they are one step forward to a three-peat. The Bulldogs will face Corvallis in the state semifinals on Saturday. Whitefish got all three of its goals in the first half, with Collin Lyman striking first in the 20th minute off an assist from Aaron Dicks. Just 12 minutes later, Marvin Kimera found the back of a net on a ball sent his way by Brandon Mendoza. Seven minutes after his assist, in the 39th minute, Mendoza got a goal of his own. Gabe Menicke had the final assist, as the Bulldogs out-shot Lone Peak 21-0. Whitefish had seven corners. Lone Peak keeper Michael Romney had 18 saves.
The Corvallis boys are heading back to the state semifinals for the first time since 2016 by scoring a 3-2 win (5-4 on penalty kicks) over Livingston at home. Senior Chris Gonzalez sent the Devils to a game at Whitefish noon Saturday by scoring on the final penalty kick with the score tied 4-4 after Corvallis saved the first kick by Livingston. The teams played to a 2-2 tie through 80 minutes of regulation and 20 minutes of overtime, getting a goal from Mason Wiggins in a 1-1 first half and a goal from Gavin Hagberg, assisted by Levi Weidkamp as the second half ended 2-2. It was Corvallis' second win in three days after beating Loyola Sacred Heart in a play-in game Thursday.
"I'm just so proud of the boys because we had the game against Loyola and two days of rest and then played two extra overtimes, and they just gave it their all and somehow we pulled it off," Corvallis coach Tim Hickey said. "I could barely even watch the penalty kicks. I was almost tearing up with every shot. Just for the boys, they just earned it. I'm getting emotional now again. I'm just so proud of them."
The Columbia Falls boys went on the road and Frenchtown, 2-1. Jason Albin and Finley Sundberg had the goals for the Wildcats, with Albin also grabbing an assist. Frenchtown was the No. 1 seed out of the south, was able to even the game at 1-1 in the 19th minute on a goal from Jacobs. Sundberg, however, had the eventual game winner with four minutes left in regulation. Columbia Falls has not been to the state championship since 2005 when they took down Billings Central 2-1 for the title.
The Kalispell Glacier boys advanced to the State AA semifinals by pulling out a 3-2 overtime win against Billings West. The Wolfpack, the west's No. 2 seed, will play west No. 1 seed Hellgate, which topped Billings Skyview 7-1, in Missoula on Tuesday for a trip to the title game. Diego Mendoza's goal off a corner kick late in overtime (98th minute) proved to be the difference for Glacier. Braden Nitschelm had two goals for the Wolfpack. West's Douglas Townsend and Loren Rogge scored goals a minute apart after the 77th minute to force overtime.
The Kalispell Glacier girls moved on to the State AA semifinals by scoring a 3-0 win over Billings Skyview girls. The Wolfpack will play Bozeman, the east's No. 2 seed, in the semifinals.
The Missoula Sentinel girls had their season end with a 1-0 loss at Bozeman, the east's No. 2 seed. Sami Murphy had an early goal for the Hawks, who then played stout defensive for the remainder of the game. Murphy's goal came in the sixth minute on a scramble near the front of the box.
Volleyball
Valley Christian handled Victor in three sets with a 25-9, 25-15, 25-11 win on Saturday afternoon. Ellie Hover had nine kills and both of the Eagle blocks in the win. Fylena Rahn had six aces, with Adeline Glidewell grabbing four digs and Ashlyn Kelly leading the way in assists with eight. Ashley Buchanan had a block and seven digs for Victor, while Madi Bahr had three aces.
Thompson Falls took down Bigfork 25-14, 25-16, 25-16 to tally up another win. Jody Detlaff had four aces, 10 kills and five blocks for the Bluehawks. Scarlette Schwindt added on nine kills, 14 assists and seven digs.
Seeley-Swan took down Clark Fork 25-22, 25-19, 20-25, 25-15 in a back-and-forth showdown in Superior. Soren Reese had 18 digs, two blocks, 14 kills and four aces in the loss for the Mountain Cats, while Cassie Green tacked on 12 assists.
Arlee downed Troy 25-18, 25-18, 25-8 on Saturday afternoon in Troy. Arlee's Rheid Crawford had 17 kills and eight aces, while Halle Adams tacked on 12 kills and three blocks. Shonlea Matt had eight digs and four aces. Jerny Crawford had 15 digs, four kills and an ace for Arlee.
Kyler Bake had nine kills and two aces, Madison Rosenbaum contributed six kills, six assists and four blocks, and Natalie Kolste chipped in with two aces and three digs to carry Fairfield past Conrad 25-18, 13-25, 25-17, 25-17. Brae Eneboe topped the Cowgirls with seven kills, 13 assists and two aces, Tala Eneboe had six kills and Lauren Phillips added 17 digs.
Football
Clark Fork won its fourth consecutive game to improve to 6-2 with a 46-0 home win over Plains, which dropped to 2-4. Bryan Mask had 373 yards of offense and five touchdowns, completing 13 of 15 passes for 302 yards and two scores and running eight times for 81 yards and three scores. Mask's third touchdown run went for 41 yards after he had two 1-yard scoring rushes in a 20-0 first quarter. Mask then found Orion Plakke and Silas Ackler for two passing scores of 12 and 20 yards. Plakke finished with six catches for 116 yards and a touchdown, and he threw a 3-yard touchdown pass to Danner Haskins. Chase Woodson added a 7-yard touchdown run and had two catches for 83 yards. Thomas Anderson had six tackles, two fumble recoveries and a sack. Plakke and Decker Milender each intercepted a pass. Clark Fork converted all four turnovers into touchdowns.
Cross Country
Ronan's Brant Heiner took individual honors in 16:24.18, but Hamilton took the next three spots to win the boys team crown at the Western A Fall Classic at Whitefish Lake Golf Course. Colter Purcell was second (16:30.88), Colter Kirkland third (16:49.90) and Lane Cole fourth for the Broncs, whose 26 points far outpaced Whitefish (60) and Ronan (81). Hamilton's Brynnli Poulsen easily won the girls race in 18:48.71, but Lara Erickson in second (20:12.70) and Hannah Sempf in third (20:24.65) helped Columbia Falls to the team crown, 11 points head of Corvallis. The Blue Devils' Katie Gleason was fourth (20:34.83) and Olivia Buoy fifth (20:50.16).
Jordan Hansen covers a bunch of stuff for the Missoulian and 406 Sports. Shout at him on Twitter @jordyhansen or shoot him an email at Jordan.Hansen@406mtsports.com
Be the first to know
Get local news delivered to your inbox!