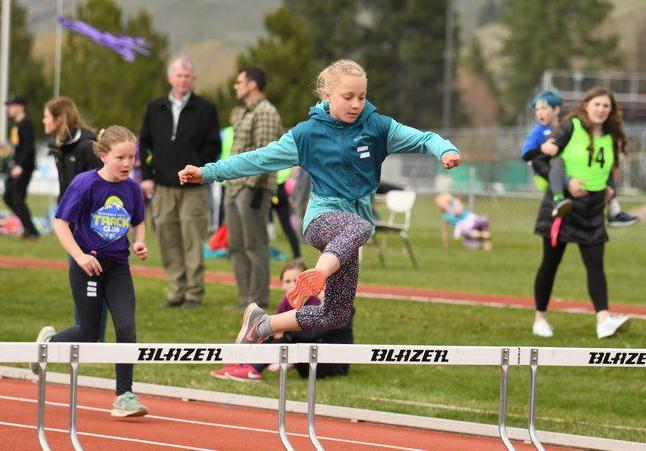 MISSOULA — It's not just the hundreds of children that were denied an opportunity when the Missoula Youth Track Club canceled its upcoming spring season recently.
It was the 75-plus high school kids that had already volunteered to coach the youngsters. Teenagers that relish the opportunity.
"Having all these things taken away from those kids is tough," said Karen Umbaugh, an organizer for the Missoula Youth Track Club and an assistant coach for the Sentinel track team.
"The beauty of youth track is the relationships the older kids have with the younger kids. They look up to them. It's a neat thing to watch."
Like so many events this spring, the 2020 MYTC season was crushed under the weight of the coronavirus pandemic. When the club stopped taking registrations in mid-March, close to 250 kids and 75 volunteer coaches had signed up.
For two decades the MYTC spring season has been wildly popular. That made calling off the 21st season — the first coaches clinic was set for April 20 and the first practice for April 23 — extra agonizing.
"We stopped taking registrations two weeks ago because we were afraid of all of this happening," Umbaugh said. "We would have easily been at our numbers we're typically at, 400-or-so grade-school kids and over 100 high school coaches.
"Every year it's quite an accomplishment to get all these kids organized and get us all doing what we're doing. We're very blessed to have a great group of people to work with. I have the unique experience of talking to the high school kids about how much they enjoy it as a match teacher at Sentinel."
The spring season will return in 2021. Kids in grades K-8 will be divided by age into groups of 15 and then they will be mentored by four or five high school students.
The season typically includes eight practices and two track meets, running from late April through the middle of May.
Umbaugh noted that an email will be sent to parents of children who signed up and two options will be offered. Parents may either opt for a refund or donate their registration money to the Missoula Food Bank. 
Bill Speltz is Missoulian Sports Editor and has served as Sunday columnist the past 14 years. Do you have a story idea? Email Bill at bill.speltz@missoulian.com.
Be the first to know
Get local news delivered to your inbox!