Nearly 5,000 acres of the Big Belt Mountains southeast of Helena could become Montana's newest wildlife management area.
Last week, the Montana Fish and Wildlife Commission gave the go-ahead to the Department of Fish, Wildlife & Parks to pursue purchasing a portion of the G Bar T Ranch, located along Confederate Creek in the foothills of the Belts north of Townsend. Under state ownership, the area would be managed for elk and deer winter range and open up new public hunting opportunities.
FWP officials are interested in the property for several reasons.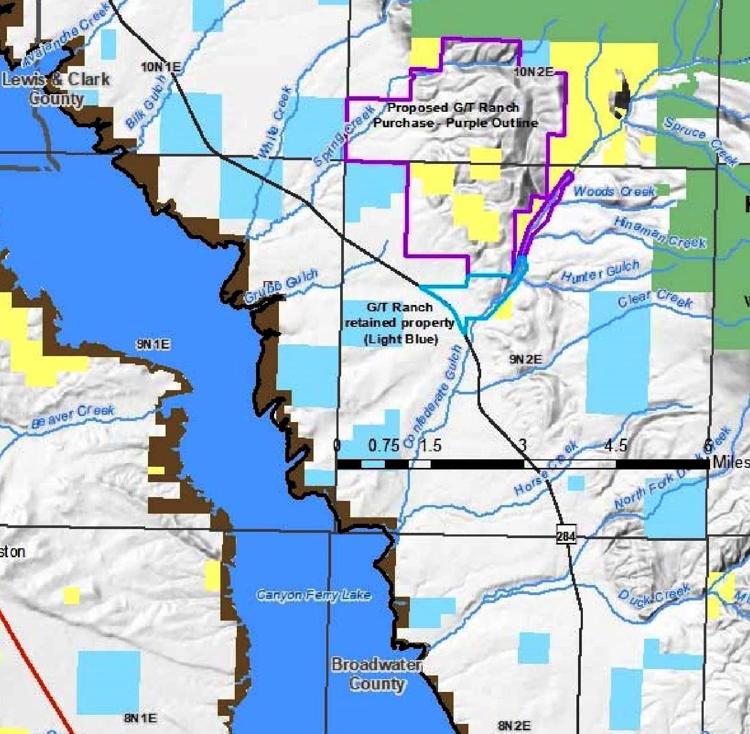 "Just the size of the property, the value of the habitat for a variety of species but especially elk, and it's in an area where there has been some elk management conflicts," said Ken McDonald, FWP wildlife division administrator.
Hunting District 391 has been far over elk population objectives for a number of years. FWP has taken several steps in an effort to reduce the elk herd, including damage hunts, a shoulder season in the southern portion of the district and allowing harvest of antlerless elk with a general license.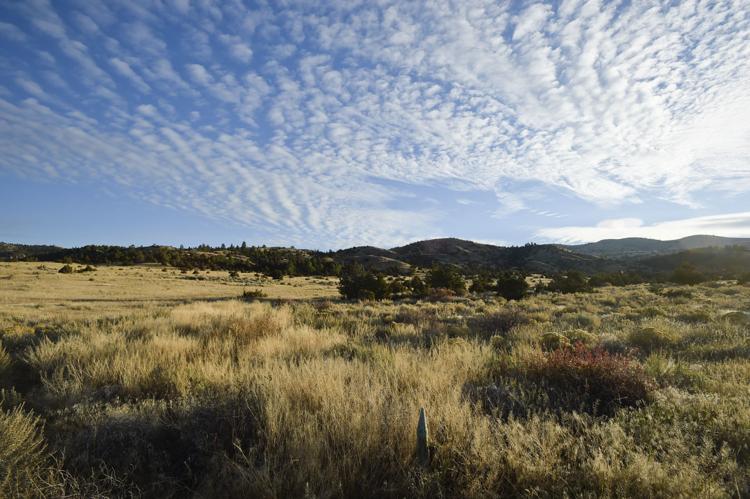 Large elk herds often congregate on the G Bar T and other ranches where public hunting has been limited.
Sections of public land interspersed with private ranches and mixed access has led to some conflicts in the past, including some well-publicized "shoot outs" when elk have moved onto public land. Hunters have also spoken out about tension and occasional confrontations with landowners while pursing elk on public land.
FWP area biologist Adam Grove said G Bar T owner Dave Greytak approached the agency a couple of years ago about a potential sale. At the time, FWP was under a moratorium imposed by the Legislature restricting new land purchases. When that restriction was lifted during the last legislative session, Grove again approached the owner to see if Gretyak was still interested, and he was.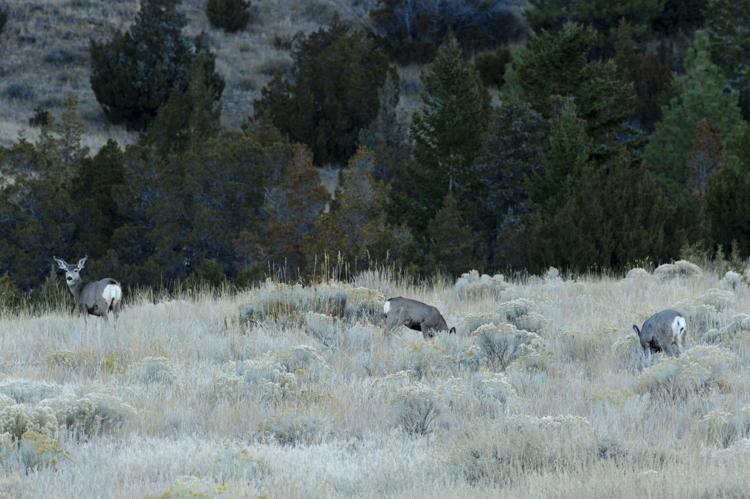 "We've been working with (FWP) for several months on this project, and it sounds like it may be coming closer to fruition," said Kevin Wetherell, real estate agent with Clearwater Montana Properties, which represents the G Bar T owner. A state purchase of the land would be a good opportunity to effectively manage the elk and public hunting, he added.
Grove emphasized that the process is in its very early stages and a purchase is far from imminent. FWP is currently completing an appraisal and cannot by law pay more than the appraised value. If that figure is unacceptable to the owner, the deal will not move forward. If it is acceptable, the agency will begin preliminary public comment with "scoping" and later bring it back to the commission and complete additional analysis. Grove declined to speculate on a potential sale price.
Approval of any land purchase is subject to approval by the Montana State Board of Land Commissioners, which has recently butted heads with Gov. Steve Bullock over approval of FWP conservation easements.
The 5,200-acre G Bar T ranch has been on the market for the last couple of years and is currently listed at $10.5 million. However, that price includes a nearly 7,000-square-foot house and about 430 acres that would be carved out and remain in private hands. State acquisition under the proposal is about 4,800 acres which includes about 640 acres of BLM inholdings.
"It would be managed as a new Region 3 wildlife management area for big game winter range, so it'd be similar to other WMAs across the state," Grove said.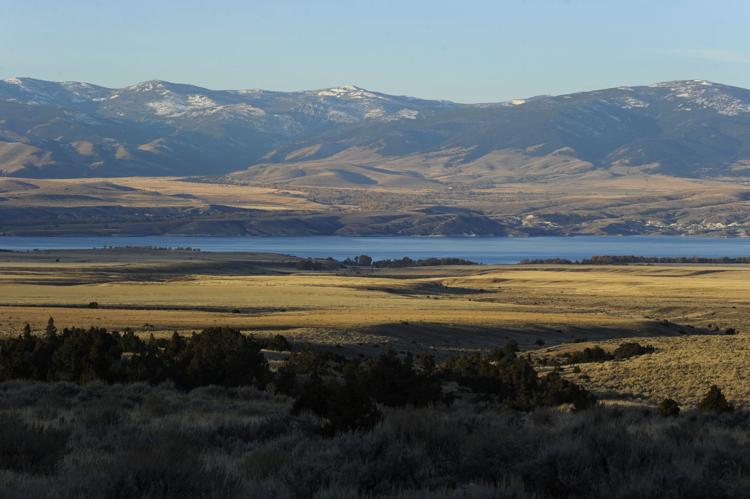 That would mean winter closures to protect game herds, and public access would likely be limited to foot or horseback, he said.
Grove sought some informal feedback from area landowners and sportsmen groups on a potential purchase, and the response was a mix of support, opposition and uncertainty.
The Montana Wildlife Federation testified at the commission meeting in support of the project.
"Our system of wildlife management areas are exactly why Montanans enjoy the longest hunting seasons in the West," said conservation director Nick Gevock. "This would be a legacy project in an area where we don't have a wildlife management area in the Big Belts."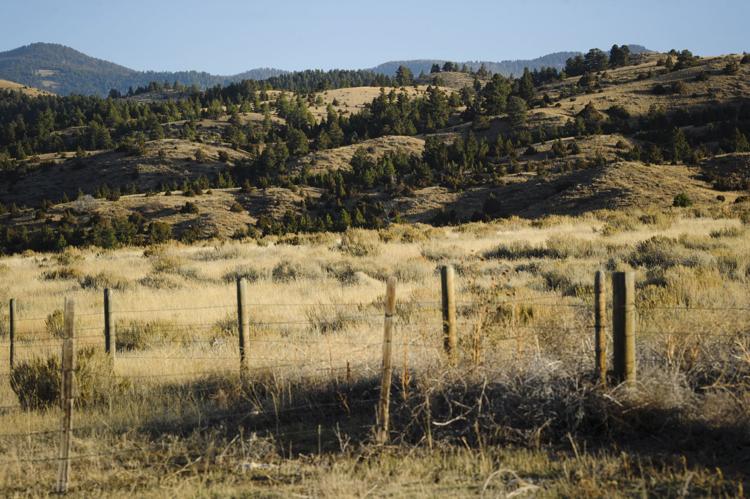 Gevock sees a potential purchase as an opportunity to tap funding from Habitat Montana, which is a program funded by license sales to purchase property and easements aimed at increasing public access.
Broadwater County Commissioner Mike Delger saw some pros and some possible cons if the project goes forward.
"I think it could be good from a hunting standpoint, better than having it locked up and opening some stuff up for more locals and residents," he said. "But we do need to look at the tax base to know what'll happen if that's eliminated."
McDonald said FWP continues to pay local taxes on property it acquires.
Grove noted that those opposed to the project cited an opposition to government purchasing private land or impacts to the tax base, weed management and impacts to elk distribution.