The Montana State Board of Land Commissioners gave final approval Monday for additions to two state wildlife management areas.
The Canyon Creek Wildlife Management Area northwest of Helena grows by 237 acres and the Dome Mountain Wildlife Management Area south of Livingston grows by 161 acres following unanimous approval by the Land Board.
The more than 3,000-acre Canyon Creek WMA is bisected by U.S. Highway 279. The area provides recreation access for hunting, fishing and wildlife viewing as well as year-round habitat and winter range for big game and other wildlife.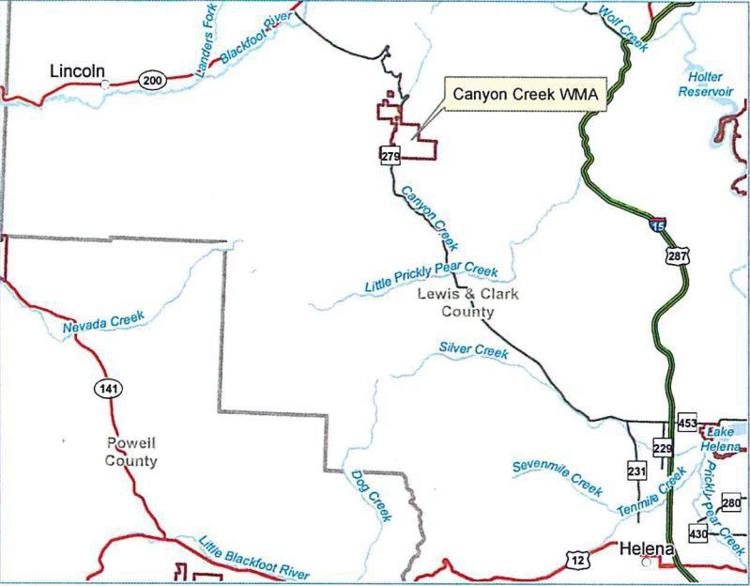 FWP negotiated the sale of three parcels adjacent to the highway in an effort to maintain the open space on lands that otherwise could have been developed. The properties were appraised at about $470,000 coming from outside the agency through the Montana Fish and Wildlife Conservation Trust with some peripheral costs coming from the Habitat Montana account managed by FWP.
FWP held a public hearing on the proposal and saw mostly support for the purchase. The lone commenter against the project was concerned about noxious weeds.
Nick Gevock, with the Montana Wildlife Federation, spoke in favor of the proposal. He said the locations could provide additional opportunities for trailhead construction for hunting and fishing access.
The Montana Fish and Wildlife Commission had approved the purchase last month.
The Land Board, made up of Gov. Steve Bullock, Attorney General Tim Fox, Superintendent of Public Instruction Elsie Arntzen, Secretary of State Corey Stapleton and state Auditor Matt Rosendale, unanimously approved Canyon Creek without discussion.
FWP fast-tracked the Dome Mountain purchase, closing on it in 28 days. The project was complicated due a number of junked vehicles and campers that needed to be removed, said Darlene Edge, FWP lands program manager.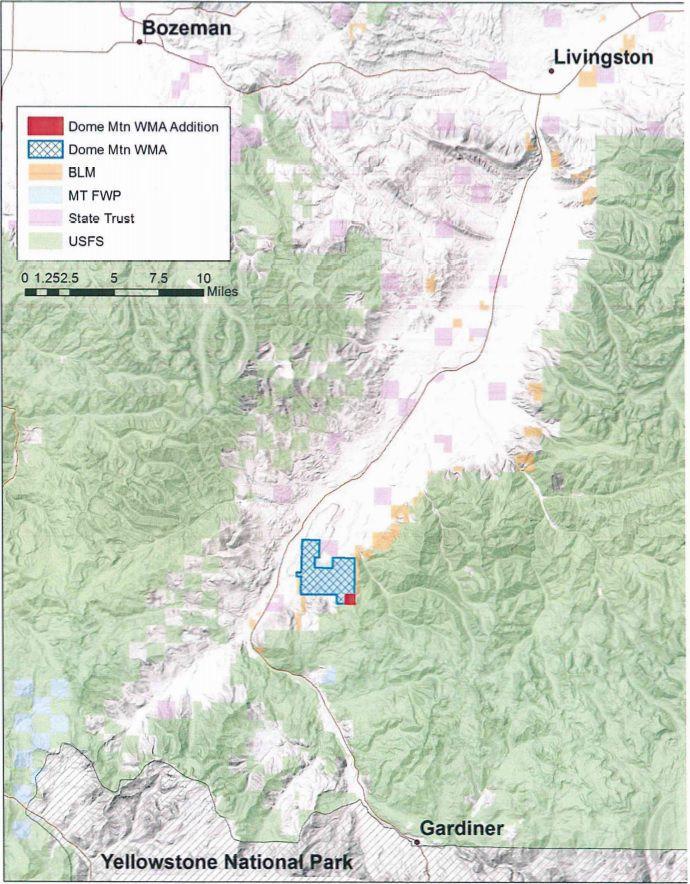 "This is a critical inholding," she told the Land Board, as it is surrounded by the WMA and includes a road directly to it. FWP again saw strong support for the purchase with one person commenting against it, again out of concern for weed management.
The property appraised for nearly $1.4 million but FWP, with assistance from the trust, was able to acquire it for about $550,000. That included about $60,000 in cleanup costs.
Gary Sullivan with the trust called the project a good example of a "private and public partnership."
Gevock noted the difficulty of managing an area with inholdings in encouraging the Land Board to approve the purchase, which they did unanimously.
The Montana Fish and Wildlife Commission had also previously approved the Dome Mountain Purchase.