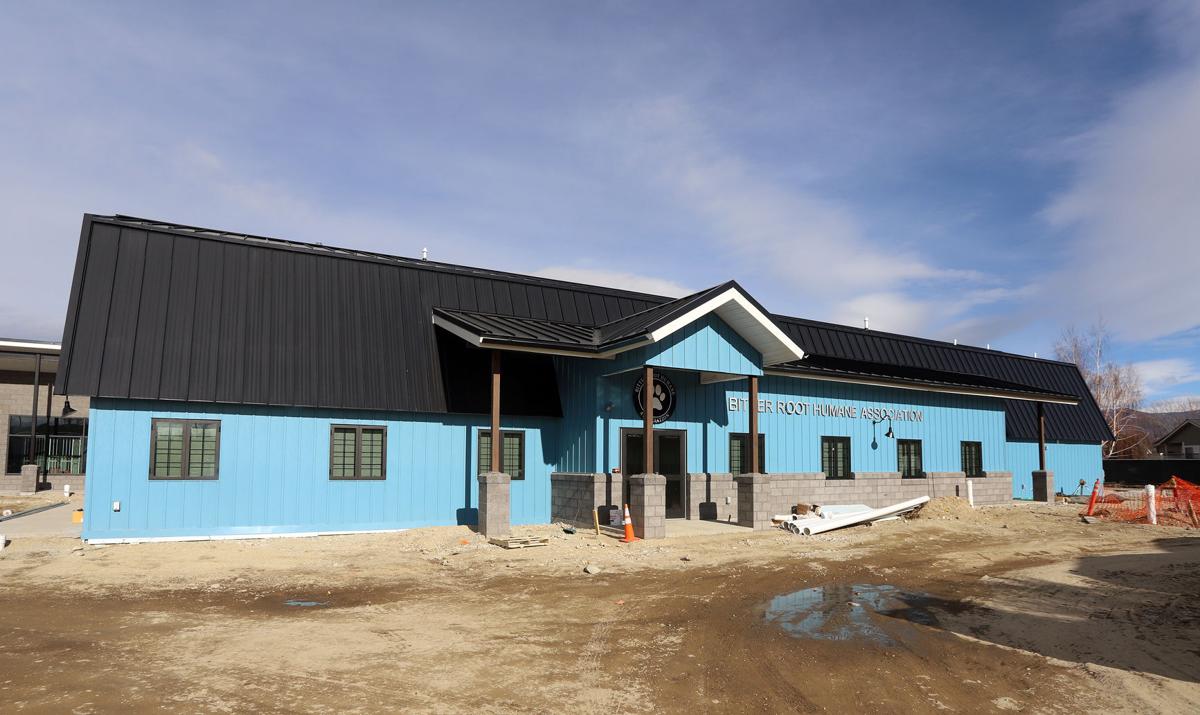 When I moved to the valley 10 years ago, one of the first questions I asked was "does the Bitterroot Valley have an animal shelter?" Thankfully, the answer was yes!
Now, the Bitterroot Valley is about to have a new, state of the art animal shelter that supports all of Ravalli County and all the stray, lost, and unwanted animals that live here. We are so proud of this new shelter and want to make sure this community knows how much we appreciate their support.
Over the years, the Bitter Root Humane Association (BRHA) has had the support of local veterinarians, law enforcement, city and county leaders, businesses, nonprofits, volunteers, staff and donors that have helped us serve this community. It has been a miracle for this small community to maintain this nonprofit animal shelter for all these years, and now to have a new facility is an achievement that we can all celebrate.
Some of the highlights of the new shelter include:
• Separate intake and adoption areas that will reduce stress on humans and animals.
• Updated safety features including fire sprinklers and a surrounding access road.
• A similar footprint as our previous shelter, but all under one roof for the safety, comfort and protection of staff and animals.
• A higher efficiency building that will reduce energy and water costs.
• 32 dog kennels with attached outdoor areas, three cat rooms with sunny windows.
• Flexible housing to adapt to any situation or emergency.
• Reconfigured spaces to customize the needs of older animals, mamas with their babies, and to house sick animals separately.
• Carefully engineered air, lighting, and noise reduction systems that create a more peaceful and comfortable space that reduces stress.
• A scientifically sound structure that will last and offer our animals the best environment and opportunity to find lifelong homes.
The BRHA was first formed in 1972 by a group of local animal lovers. In the beginning, no formal "shelter" was used, and board members and volunteers kept animals in need at their own homes. In 1984, Countess Margarite Bessenyey donated land to the BRHA at our current location on Fairgrounds Road. Here we are, almost 40 years later, nearly ready to unveil a new shelter in which many have poured their hearts, minds, souls, and for some, their lives.
With the unwavering support of veterinarians in the valley, the BRHA was able to spay, neuter, and vaccinate thousands of dogs and cats over the years. Imagine for a moment what our valley would be like without these efforts?
From the very beginning, it was the efforts of the staff that made the shelter what it is today-dealing with critical care decisions, stress, heartbreak and disasters, each day, when most of us are not even sure we can go into an animal shelter, let alone work there.
Along with the staff, a critical component of our community has been the amazing shelter volunteers. From the dog walkers and socializers that brave the Montana elements to play, love and exercise the dogs, to the cat socializers who pet, comfort, and play with the cats and kittens, to the kitchen helpers who quietly provide their support to a sometimes burnt out and overwhelmed staff — these are the day-by-day heroes that keep us all going! Without the volunteers who do the special events, parades, gardening, as well as fundraising — we would not be where we are today.
Our Board members are volunteers as well — a true working board where it's not unusual to volunteer more than 40 hours per week. The hard work of our current and past board members is one of the main reasons why there is new shelter soon to open.
We have been so fortunate to be able to work with Sletten Construction, a truly extraordinary company. We are also grateful to Paradigm Architects, who drew the plans for our building and have been there every step of the way. We also extend our gratitude to TrailWest Bank and their generous financial support of our new building. But please, don't forget that we need your donations to finish this project!
While so many people, organizations and businesses have played an integral part of getting the shelter where it is today, it is you, this wonderful community that got us through. Your donations and support keep us afloat and we value, cherish, and protect every penny that you trust us with. Please join us in celebrating an achievement that we can all be proud of. Our new shelter opens soon, and we look forward to continuing serve this amazing community.
Michele Craig, BRHA Board of Directors, Capital Campaign Co-Chair