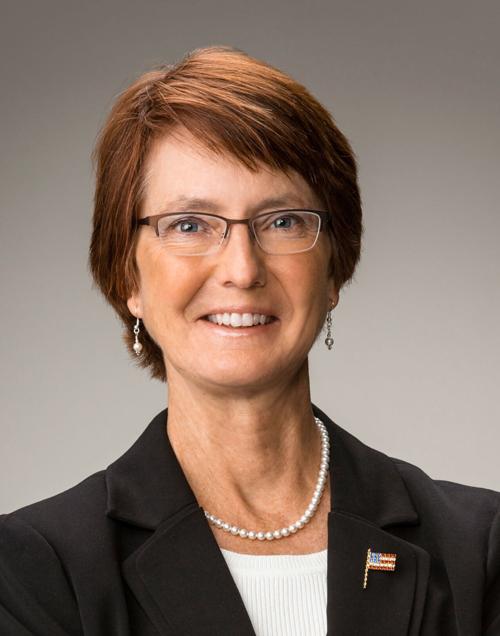 For almost a year we have all been living through an event that requires each of us to make choices about how we should react to the information swirling around us about the risk of coming down with COVID-19. Since this virus is contagious and potentially lethal, we have had to figure out, both as individuals and as a community, how to respond. Simultaneously, we are going through a political upheaval like none of us have experienced in our lifetime.
I decided to run for the Montana Senate about the same time the virus arrived. Great timing! My opponent was Theresa Manzella, a self-proclaimed "Constitutionalist." To help make sense of her campaign rhetoric, I studied up on our Constitution and re-read the writings of our founding fathers.
Surprisingly that effort helped me make some sense of the current mask/no-mask debate that is publicly playing out on the editorial pages of the Ravalli Republic. It is a real time example of the dilemma our founding fathers anticipated. They understood that we needed a system of government that could balance impulses of individual self-interest while protecting human rights against the potential for corruption by the government. They predicted that whatever they came up with would be imperfect, require give and take, and would need to be updated as the nation grew.
This mask/no-mask issue is a life and death challenge to that balance. On the one hand we have a group of people who believe individual "freedom and liberty" should reign supreme. On the other hand, there are those who believe in science and are willing to put up with the inconvenience of wearing a mask for the health of the community. Who decides which group of "we the people" is right and what is the role of government (of our elected representatives) in all of this?
Two days before Christmas, 120 businesses published a paid ad congratulating the county commissioners for their "leadership" by not supporting a mask mandate. Is that really as demonstration of leadership from our government?
Public policy should stem from gathering unbiased data, listening to all viewpoints, and charting a path forward for the collective good. That clearly has not happened. While the Commissioners have listened to strong opinions from both sides, they chose to believe that individual self-interest will somehow lead to altruistic behavior that protects our community.
Sadly, our community's reaction to a mask mandate shows our founding fathers fears to prove true. Given the choice, self-interest will not, on its own, lead to the collective good. Having the County Commissioners base public policy on the ideology of "freedom and liberty" and expecting that individual discretion will resolve life and death issues is just passing the buck.
This whole situation makes me sad. Should the battle cry of "freedom and liberty" really overshadow a person's individual health and that of others? "Give me liberty or give me death" seems like an overreaction to the inconvenience of wearing a mask. The virus doesn't play favorites. If you catch it and it turns lethal, the Constitution won't save you.
During my campaign, I was confronted by a neighbor, who told me that neither I nor my views are welcome in the Bitterroot. Really? I don't belong here because I believe that a community is socially and economically better off when all its citizens are included in policy decisions? Perhaps my neighbor was right. The election and how our county is responding to this pandemic have shown me that our community may have sustained irreparable damage. Home is where one feels safe and appreciated. I no longer do and this makes me saddest of all.
— Margaret Gorski, Stevensville