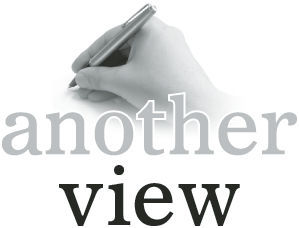 The United States is seeing a continued surge in demand for workers, especially skilled labor, as the economy continues to add hundreds of thousands of jobs each month and unemployment rates remain low. The dearth of workers is particularly acute in rural communities.
At the same time, climate change is driving a higher need for workers with training in natural resource management and disaster assistance — everything from hurricanes to wildfires. Montana now experiences both floods and fires on a regular basis.
So it's puzzling that the Trump administration is cutting one of the few federal programs proven to answer both problems.
The Job Corps is aimed at fostering job skills and work habits among working-age youth who are neither employed nor in school. It recruits economically disadvantaged individuals between the ages of 16 and 24, and sets them up with the educational and vocational experience they need to launch a lifetime of career success.
Over the decades, multiple independent studies have shown that in addition to increased earnings over their lifetimes, Job Corps participants also show reduced criminal activity and reduced reliance on social services. Yet despite receiving consistently high ratings for outcomes, Job Corps have long struggled with management headaches and budget deficits such as those that forced enrollment freezes as recently as 2013. In the most recent budget cycle, the program was appropriated $1.7 billion.
The U.S. Department of Labor counts 125 centers around the country, training some 60,000 youths each year primarily through contracts with private organizations. The Forest Service operates 28 co-education centers in partnership with the Labor Department, and has sole responsibility for another 25 Job Corps Civilian Conservation Centers, which are located on national forests in 16 states and have a combined annual capacity of more than 4,000 students.
Last month, Agriculture Secretary Sonny Perdue sent a letter to the Labor Department stating the Forest Service will withdraw from operating its Job Corps Civilian Conservation Centers. The Labor Department in turn announced its intention to essentially privatize 16 of these centers and shut down nine others, including the one in Anaconda.
That decision rightly brought swift, strong outcry from the Anaconda community, who succeeded in flagging the attention of Montana's congressional delegates by noting that the top-ranking location generates an estimated $8 million a year for the local economy while providing high-paying jobs for its 63 staff members, in addition to serving some 170 students, 120 of whom provided 40,000 man-hours of wildfire-fighting in 2017.
Last week, U.S. Sen. Steve Daines announced that he had personally convinced President Trump to save the Anaconda Job Corps training center. As yet, it's unclear exactly what this means – which agency will assume responsibility for the site and what kind of funding it should expect in the future.
In the meantime, Montana's only other Job Corps center remains in jeopardy, and has not gotten nearly the same level of attention as the center in Anaconda. The Trapper Creek Job Corps training center in Darby has been repeatedly recognized for excellence and currently employs 57 people providing tuition-free training in welding, carpentry, electrical, forest conservation and other skilled trades. In each of the past two years, its students provided an estimated 100,000 hours in natural resource work.
And now the center is bracing for dramatic cuts. It was one of the 16 Job Corps Civilian Conservation Centers that will be transferred to the Labor Department and privatized.
All three of Montana's congressional delegates signed a letter sent last week to Perdue and Labor Secretary Alexander Acosta urging them to reconsider their decision and to answer a list of questions regarding the consequences of reducing the capacity of the nation's JCCCs. The letter, signed by nearly 50 members of Congress who have Job Corps centers in their home states, notes that decision to close or alter the 25 centers "is a massive revision of the program undertaken without congressional consultation, notification or approval."
"Civilian Conservation Centers have a unique mandate within the Job Corps program to help conserve, develop, and manage public natural resources and public recreation areas and respond to natural disasters, including wildfires and hurricanes," the letter notes. In fact, these centers are unique within the Job Corps program in that they are the only ones that train and direct participate in disaster response.
The letter does not mention Trapper Creek, which was recently named the top CCC fire program of the year after its students provided nearly 61,000 hours of firefighting and support in 12 different states.
But U.S. Sen. Jon Tester proposed a "Job Corps Protection Act" on the Senate floor last week that would halt the transfer of the Forest Service's CCCs and prevent appropriated funds from being used to close any centers. On Thursday, Tester's legislation was introduced with support from Daines and seven other senators. The bill seeks to prevent the closure of any centers, and would prohibit any federal agency from changing their operating agreements to prevent privatization as well.
As the next wildfire season approaches, Montanans can be thankful the Anaconda Job Corps center will remain open. But we shouldn't sit back and consider the disaster completely averted. The state's only other training center is still at risk, and the entire Civilian Conservation Center program could be privatized without public discussion or input. Let's thank Montana's congressional delegates for their efforts thus far, remind them that more is at stake than Anaconda, and urge them to keep up the pressure in Congress.
This is the opinion of the Missoulian editorial board. 
Catch the latest in Opinion
Get opinion pieces, letters and editorials sent directly to your inbox weekly!