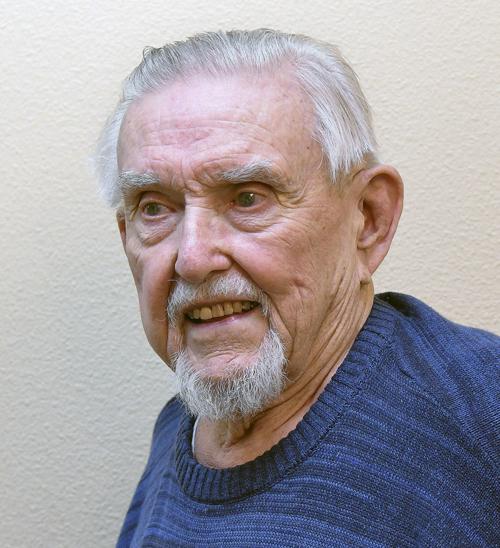 If you have ever been a casual reader of columns I have written you have probably concluded, I often write from a different perspective. You are probably right. My mind is so open and loose that the slightest breeze can blow a new and different idea into the clutches of my brain. I open the column with this rejoinder simply to alert you this column might be different.
You are also aware that I am a minor history buff, not a solid academic buff, just a casual one. I am particularly fond of the history of the United States. The formation of our country broke so many of the ancient paradigms of government we have been the cause political of the world for more than two hundred years.
As a minor buff, I sort of depend on the fortunes of fate to guide me in my historical endeavors. As I wandered through a book store one day my eyes fell on a bunch of little books with very small print. They were on sale and that is probably what caught my attention. One of the books was "The Rights of Man," by Thomas Paine. I knew of Thomas Paine. He was a mover in the American Revolution. He was never mentioned in the same breath as Washington, Jefferson, Adams, Madison or Hamilton, but he was on a level with such deity's, or maybe he was above them.
Reading "The Rights of Man" in little bursts as I went to bed in the evening I began to get a more engaging feeling about Thomas Paine. I saw an interview on Charlie Rose of Harvey J. Kaye the author of Thomas Paine and the Promise of America. I went to the book store to buy the book, but it was sold out. For some reason, there had been a run on Thomas Paine. I ordered the book and three weeks later it arrived. It may well be that Thomas Paine is finally getting his due.
Paine wrote the fifty-page pamphlet "Common Sense" and 150,000 copies of it were printed and sold. It was quoted, and portions printed in newspapers all over the world. It would be the equivalent of selling fifteen million copies of a book today. It was the driving force in leading the colonies to revolt and form a new government of the people. He contributed all his royalties for "Common Sense" to help finance the Revolution. He fought in the Revolution to free the government from the yoke of monarchy and place it in the hands of the common man.
Thomas Paine got crossways with the Christian religion. He was a deist; as a result, he was vilified by the journalist, James Cheetham who called him ...wretched... copier of ideas...an atheist and a drunk. He might have drank too much but he was a hell-of-a-writer whose writings played a major role in our winning the Revolution.
This biography depicted Paine in a light that has shone upon him for many years. He was never accorded his proper place in history alongside the hallowed heroes of the Revolution.
When you read his works, you are enraptured by his vision of the common man's place in forming and controlling the government. He is best described as a democratic radical. The force he exerted in our separation from the rule of the English King will probably never be fully understood. It is only of late that he is being accorded his rightful place in our revolutionary history. It is almost two hundred years since Thomas Paine died. He was anti-aristocracy till the day of his death, and that is what brings him to my mind today.
I looked at the way we have been governed for the last 20 years. Two families have ruled this country. It smacks of aristocracy. We had Bush for four years, Clinton for eight years and Bush for eight years, two families, 20 years begins to feel incestuous. A quick look at our history will reveal that nothing like this had ever happened before. We have had father, son presidents but never this close together.
The aristocracy of wealth was an anathema to Thomas Paine, and so it should be to all Americans. We should never be governed by the wealthy aristocratic few, but by one from the many of the common man. We have been faced with many crises in our history and always from the ranks has risen a leader. One who would shepherd us through the troubled times and back to our future of hope.
"These are the times that try men's souls." A quote from Thomas Paine that might well be applied today. Our ship of state often appears to be drifting rudderless on the bounding sea of political winds. We need someone to shepherd us to the bay of calm waters, so we may regain our equilibrium and direction.
Catch the latest in Opinion
Get opinion pieces, letters and editorials sent directly to your inbox weekly!