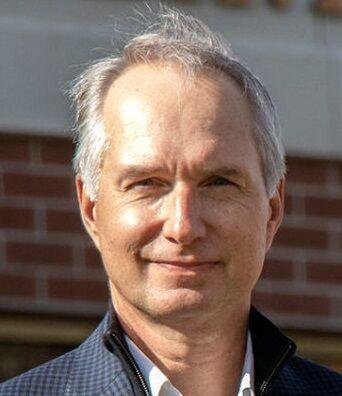 The man just ahead of me in line placed a box of chocolates on the counter.
"I've been looking everywhere for these," he said to the clerk.
"Oh," she replied. "They are my favorite."
"They were my dad's favorite, too," he explained. Then he launched into his story.
His dad had died the year before, just a few weeks before Christmas. On Christmas Eve he and his wife were driving to his mother's house out in the country. It was dark, there was no other traffic on the road, and it was snowing hard, so he could only see a little way ahead.
The car's headlights illuminated something lying in the middle of the road. He stopped, got out and found a wrapped package in the snow. It had no tags. He picked it up, put it in the car and continued down the road.
When he arrived, he told his family about the strange package. They urged him to open it and see what was inside. He did and discovered a box of chocolates, the same kind his mother had been buying for his dad each Christmas — until that year.
He paused for a moment, then resumed: "I have no idea how the chocolates got there, but it was like my dad was still with us. I guess somebody just wanted to send us a message." Then he picked up his chocolates and walked out the door.
I do not know who the man was or whether the story was true, but hearing it warmed my heart.
That's what angels do; they warm the heart with their messages.
The word "courage" comes from the Latin word "cor," meaning "heart." When angels appear in biblical stories, their first words are "Do not be afraid," which is just another way of saying "Have courage" or "Take heart."
My favorite holiday movie is "It's a Wonderful Life." Directed by Frank Capra in 1946, it stars James Stewart as George Bailey, a man whose life never measured up to his expectations and who experienced a serious crisis, plunging him into grief and confusion, then rage, and finally into despair.
But the real "star" of the film is Clarence, a "second-class angel." In the opening scene he appears as a little star zipping across the screen as a big star speaks to him.
Franklin: "A man down on Earth needs our help."
Clarence: "Splendid! Is he sick."
Franklin: "No, worse. He's discouraged."
And that, more or less, sets the plot in motion. Clarence is sent to Earth to save George Bailey. He has no power to change the circumstances of George's life, but he can give him a message — that people love him, that his life means something that it would be a shame to throw it away.
But George can't hear that message at first. That is what despair does to us: it sends us deep into ourselves, into a place of silence, where we can't hear the voices of others and where sincere speech is pointless, because it no longer connects us to a world that makes sense. The philosopher Henry David Thoreau called it a place of "quiet desperation." Early Christian monks named it "acedia," one of the seven deadly sins.
"It's a Wonderful Life" was Capra's message to America. Filmed after the end of World War II, he wanted to lift up everyday virtues, such as kindness, compassion and generosity: "Films must be made to say these things," he insisted, "to counteract the violence and the meanness, to buy time to demobilize the hatreds."
Capra saw himself as Clarence, a second-class angel, coming into theaters throughout the country to tell folks that "God loves them, that I love them, and that peace and salvation will become a reality only when they all learn to love each other."
But when one is in the depths of despair, it can be difficult to hear the voice of love.
That is what makes it so dangerous. Despair makes ethics seem foolish and naïve. What good is honesty when there is no truth? What good as courage when everybody else is just looking out for themselves? What good is playing by the rules when the whole world is going to hell?
A few days ago, I had a conversation with Ashley, a young woman working in a nursing home as a certified nursing assistant. She told me how the past few months have been difficult.
"So many of my patients are struggling," she said, "and I just want to fix it for them. But I can't fix it. I have a long checklist of things to do, but what they really need is someone to be family for them. So, I try to remind myself that even if I can't give them everything they need, I can sit and listen to them for a few minutes, and that's still good."
Those who are in the depths of sadness may have a hard time seeing beyond their own darkness. They may need an angel, a messenger of hope, reminding them that there is goodness in the world and that they are worthy of love.
Serving as the messenger of hope is a power each of us has. We can listen. We can speak words of love and encouragement. We can be a light in the darkness.