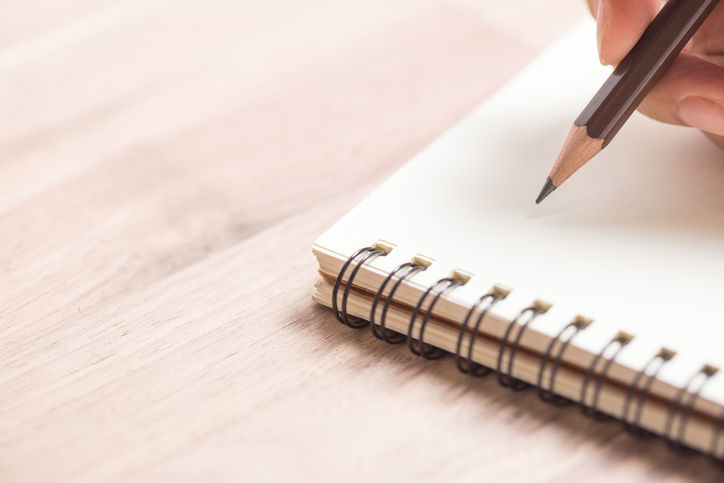 The Bible could hardly speak more clearly to our collective obligation in the face of poverty within our community: "For there will never cease to be poor in the land; that is why I am commanding you to open wide your hand to your brother and to the poor and needy in your land." (Deut. 15:11). A few verses earlier, it says: "If there is a poor man among your brothers..., you are not to harden your heart or shut your hand from your poor brother." (Deut. 15:7-8).
In America, we carry out our collective obligations through legislation. Legislation is a statement of our nation's collective values. The House-passed version of the Farm Bill, therefore, sends a clear, cruel message, contravening basic Biblical principles. As leaders within Montana's faith communities, we are ashamed that elected officials would support policies which undermine one of the nation's most effective anti-poverty programs, SNAP, the Supplemental Nutrition Assistance Program.
SNAP is the first line of defense against hunger. Nearly two-thirds of people who rely on SNAP are under 18, over 60, or disabled. Moreover, most SNAP recipients who can work, do work. SNAP is designed to provide crucial food assistance for the young parents who are working low-wage jobs, people who might be in between jobs and having a hard time finding employment in a rural county, and folks who are caretakers for family members and cannot leave their loved ones.
SNAP is also there for every person who may one day find him- or herself struggling to make ends meet. There but for the grace of God go all of us. Many of us are just an illness, injury, unexpected job loss or other crisis away from needing a helping hand, and it is blatantly ignorant to think otherwise.
The House Farm Bill is an immoral attack on struggling families that flies in the face of basic Judeo-Christian values. It would take away food assistance from 2 million Americans, including children, seniors and veterans, because it cuts SNAP benefits by nearly $19 billion, diverting much of that money to ineffective and unproven work programs. On top of that, the bill includes unforgiving penalties that would take away food assistance from those who don't prove every month that they work enough hours or qualify for an exemption. The House Farm Bill also would make it harder for states to waive the bill's new unforgiving penalties in areas of high unemployment or during a recession, punishing people for being unemployed regardless of economic conditions.
Simply put, the harmful changes in the House Farm Bill will leave more Montanans hungry and desperate. The people who will be the most negatively impacted are those who are already the most vulnerable, including those who have unpredictable work schedules, families with children, people who live in areas with major obstacles to employment, and folks who don't earn a living wage.
We must hold to our commitment as a nation to protect programs that reduce hunger and provide those who are vulnerable an opportunity to sustain themselves and their families. In a country as wealthy as the United States, and coming on the heels of tax cuts that showered benefits on the wealthiest among us, efforts to further stigmatize and penalize those struggling in poverty are unconscionable and immoral.
The best outcome would be a strong, bipartisan farm bill that protects SNAP. Unlike the partisan House bill, the Senate Farm Bill protects and strengthens SNAP. We urge U.S. Rep. Greg Gianforte and U.S. Sens. Jon Tester and Steve Daines to work with their colleagues to ensure that the final Farm Bill adopts the Senate's approach to SNAP.
This opinion is signed by members of the Montana Interfaith Network: Rev. Dr. Charles Alkula, Stevensville United Methodist Church; Rabbi Ed Stafman; Fr. Rudolph Bullman, retired; Rev. Marcia Lauzon, deacon, Episcopal Church of the Incarnation, Great Falls; Fr. D Gregory Smith, St. James Episcopal Church, Bozeman; Rev. John Lund, ELCA, Emmaus Campus Ministry, Missoula; Rev. Dr. Terry E. Turner, United Methodist Church, retired; Jasmine Krotkov, Religious Society of Friends (Quakers), Montana Gathering of Friends; Pastor Scott Hedegaard, Redeemer Lutheran Church, Great Falls; Rev. Valerie Webster; Rev. Melissa Engel; Dr. D. Starshine, Quaker; Rev. Connie Campbell-Pearson; Rev. Michael S. Mulberry, Billings First Congregational (UCC); Rev. David H. Rommereim, Whitefish; Rev. Dr. Ronald C. Greene, minister, Central Christian Church (Disciples of Christ), Great Falls; Rabbi Francine Roston, Flathead Valley; Rev. Dan Dixson, Coordinator of Spiritual Care, Partners In Home Care Hospice, Missoula; Rev. Tyler Amundson, Shiloh United Methodist Church, Billings; Dee Anna.
Catch the latest in Opinion
Get opinion pieces, letters and editorials sent directly to your inbox weekly!