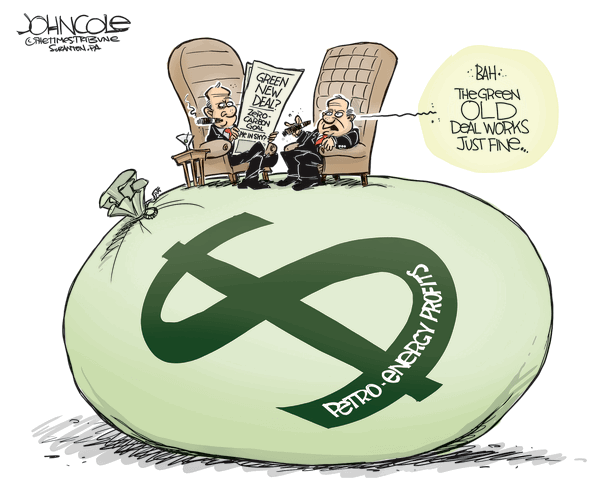 Ballot Initiative 187 would prevent NorthWestern Energy from giving with one hand and taking away with the other. How so?
Since NorthWestern Energy grants of $50,000 each aided the installation of 50 kilowatts of solar panels at Senior and Skyview High Schools, those two schools are saving a lot of money on their electricity bill — approximately $4,313 since June for Senior High and about $6,756 for Skyview in 2019, as reported in the Gazette. Considering Billings School District 2 is facing $4 million in budget cuts, just imagine how much additional money could be saved if all of Billings schools were allowed to install more than 50 kilowatts of solar panels.
Unfortunately for Montana electricity consumers, there is a law enacted by the Montana Legislature in 1999 that limits everybody to installing only 50 kilowatts of solar panels. Hence, Senior and Skyview can't install more than 50kW of solar panels to reduce their electricity bills even further; and they are prevented from adding more than 50 kW of clean, renewable and sustainable electricity to NorthWestern's electricity grid. Clearly the 1999 law favors NorthWestern Energy profits and not its electricity consumers.
Also very unfortunate for Montana electricity consumers is the PSC's recent decision granting NorthWestern Energy a $6.5 million rate increase, and now NorthWestern wants the PSC to approve an additional one-year-only rate increase of $23.8 million to recoup expenses for when Colstrip Units 3 and 4 had to be shut down last year because of toxic air (mercury) violations. These rate increases are great for NorthWestern Energy profits, but not so great for electricity consumers. NorthWestern's rate increases will hurt many Montana families, especially those living on low wages, seniors living on fixed incomes and local businesses depending on cheap electricity. 
Making matters even more expensive for everybody (while worsening the planet's dire climate crisis ) is NorthWestern Energy's 20 year plan to build more fossil fueled power plants, which are dirtier, toxic and more expensive than electricity produced by renewable sources like wind or solar electricity generators backed up with battery storage. It is baffling and confusing to figure out why Northwestern Energy wants to incur fuel costs from having to purchase natural gas to produce electricity. Don't they know that sun and wind are free energy sources waiting to be harvested? Warren Buffet's MidAmerican Energy in Iowa has figured this out and so has Idaho Power. Why not NorthWestern Energy?
That is why I am supporting I-187. The ballot initiative will require investor owned utility companies like NorthWestern Energy to procure their electricity from renewable sources — 80% by 2034. Additionally, it will also increase the amount of solar people can install — 250 kW for schools, churches, nonprofits and government buildings and 100 kW for homes while allowing the creation of neighborhood renewable energy facilities and aggregate net metering. You can read more details about I-187 at mtcares.org.
A grassroots movement of people of all ages is gathering the required 25,478 signatures to get I-187 on the November 2020 ballot. We have until June 19, 2020. If you'd like to volunteer, there is a link at mtcares.org. In Billings, you can sign the petition to get I-187 on the ballot at the Kirk House of Music, 1530 24th St. W., noon to 6 weekdays and 11-3 Saturdays.
Mary Catherine Dunphy lives in Miles City and has been gathering I-187 signatures in Billings.