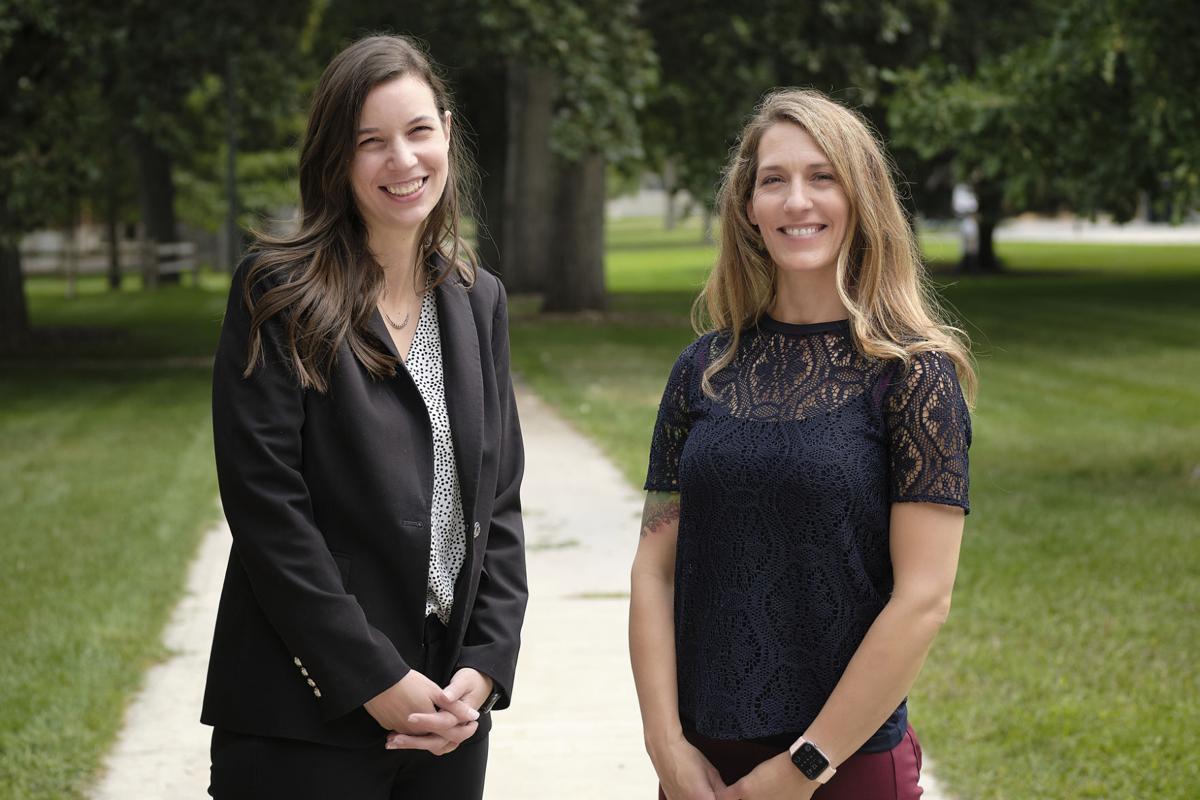 The University of Montana and Montana State University are receiving a four-year, $1.9 million grant for a program that helps students learn how to serve individuals with mental health care needs.
The Behavioral Health Workforce Education and Training Program is funded by the U.S. Health Resources and Services Administration.
It aims to equip students pursuing careers as psychiatric mental health and nurse practitioners, clinical psychologists, licensed social workers or licensed professional counselors with the skills needed to work with people affected by mental health issues.
"One of the most pressing challenges facing our state is access to mental health services," UM spokesman Dave Kuntz said, adding he believes the behavioral health program will help combat this.
For the duration of the grant, funding will be given to 72 MSU and UM graduate students to deliver and integrate professional services into existing institutions, agencies and clinics, according to a news release from MSU.
Organizations UM students plan to partner with include Planned Parenthood, All Nations Health Center in Missoula, the VA Center in Helena, the YWCA, the Willard Alternative High School, the DeSmet School and Partnership Health, Kuntz said.
"Although the state has many hardworking, effective mental health professionals working with our youth, there simply are not enough of them," Mary-Ann Sontag Bowman, a UM social work associate professor and program director for the grant, said in the release.
The project will mitigate that shortage by funding the placement of graduate students in agencies that serve youth in western Montana and further bolstering the state's workforce, she said.
"It is exciting to see UM students from multiple disciplines working together to increase access to mental health care — especially for youth in western Montana," Kuntz said. "This is the value of a flagship university. When our state is in need, UM students are there to help solve some of our most pressing issues."
At UM, there are six students from the social work program, six from the counseling department, three from the university's psychology program and three more enrolled in the doctorate of nursing slated to work under the grant.
"A goal of this program is to provide training and experiences so that students who graduate from these programs will be comfortable working with these populations and, in fact, want to work with these populations," said Rebecca Pogoda, clinical instructor with the MSU College of Nursing's Bozeman campus and head of the college's psychiatric mental health nurse practitioner program.
Most of the grant money will go directly to student stipends, which can cover anything from living expenses to internship costs, Kuntz said.
This is the second four-year grant for the program.
"The highlight of this grant is it allows MSU and UM to create a workforce for Montanans," Pogoda said in the news release. "We're training students to work in Montana, and to work with youth."
The grant runs alongside a recent collaboration between MSU's College of Nursing, Montana Office of Rural Health and Area Education Center, MSU Billings and Billings Clinic which aims to create more mental health provider positions in eastern Montana.
That partnership is known as Montana Behavioral Health Workforce Education and Training — Eastern and North Central Montana, or BHWET-East.