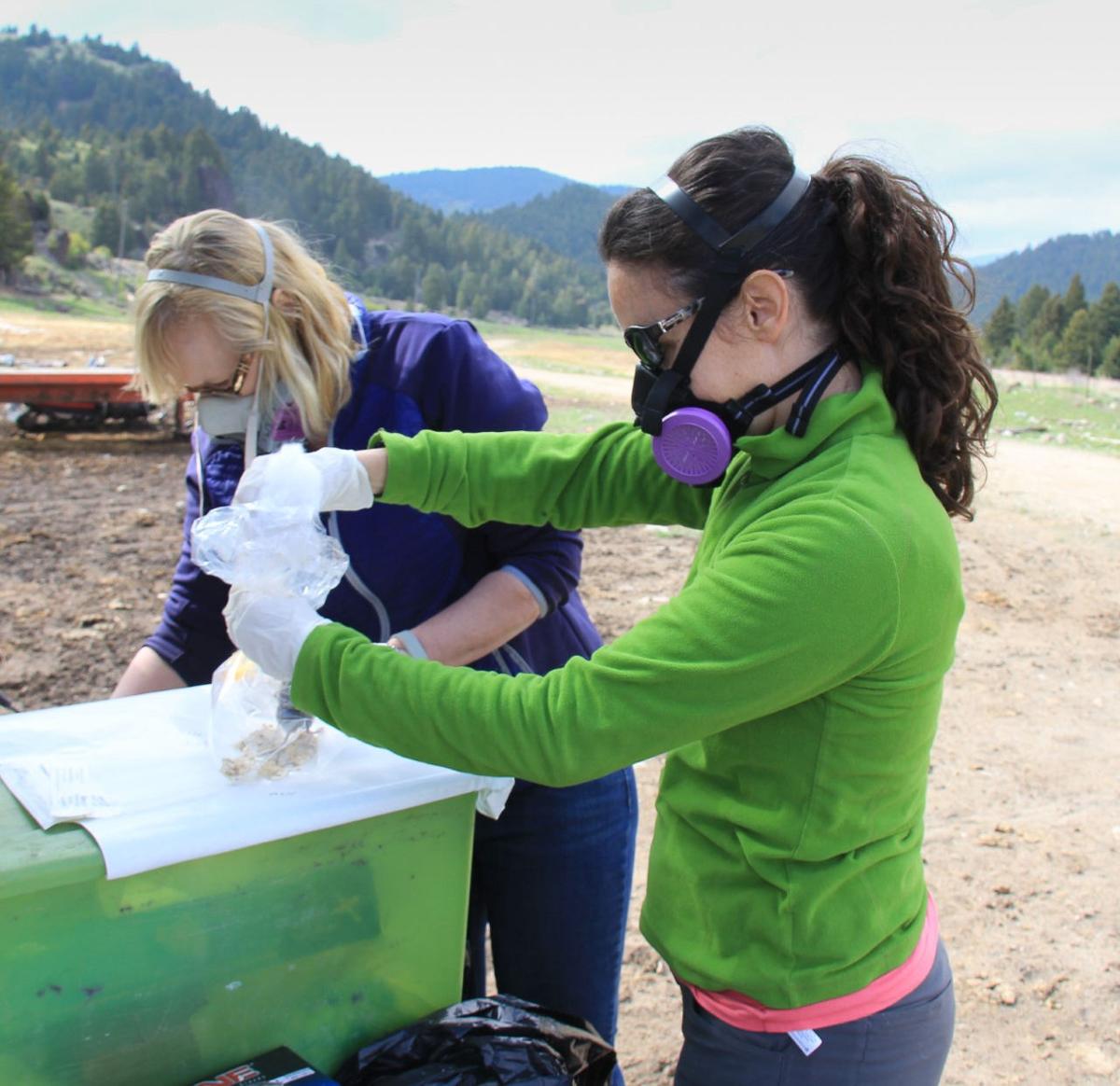 First, unclench: Hantavirus does not need to be added to your COVID-driven disease worry list.
Second: Yes, the $2.5-million grant University of Montana wildlife disease ecologist Angela Luis recently received to study hantavirus does have some implications for COVID research.
It might help us understand how changes in wildlife habitat affect zoonotic diseases — the kinds that jump from animals to humans, as COVID and hantavirus both do.
"In the last 50 years, the number of disease outbreaks in humans have increased, and that's largely from spillovers from wildlife," said Luis, an associate professor at UM's Franke College of Forestry and Conservation. "The big question is what are people doing to the ecosystem that could make these spillovers from wildlife more common? Does removing biodiversity affect the likelihood these diseases will jump to humans?"
Hantavirus jumped on the American radar in 1993, when clusters of people got seriously ill or died from the almost unknown disease. Most cases were in the southwestern United States, but Montana had several fatalities as well. The virus traveled in deer mice.
Once infected by inhaling mouse fecal matter or aerosolized urine (often while cleaning farm buildings or tractor cabs) the human victim would suffer severe fatigue, fever and muscle aches, followed by breathing difficulty as the lungs fill with fluid. One out of three victims dies.
However, cases in Montana have averaged about two a year, roughly the same odds as getting hit by lightning. The disease can't be spread human-to-human.
What makes hantavirus interesting for researchers such as Luis is the way it behaves in the animals that spread it. States like Arizona and New Mexico — places where deer mice have lots of competing small mammals such as voles, shrews and other rodents — tend to have lower rates of virus hosting. Places with less biodiversity, where deer mice don't compete with others for food, have higher virus loads.
But sometimes that works in reverse. In Montana, more biodiversity can mean more deer mice harboring the virus.
"It's not a universal pattern," Luis said. "We're trying to find out why we only see it sometimes, and can we predict in what systems we might see that effect."
To do that, Luis and Montana Tech professor Amy Kuenzi have set up six rodent-proof enclosures on the UM-owned Bandy ranch, where they can watch how deer mice interact with different levels of other rodents. Competition might change the number of deer mice able to survive in a given space, or change the way they interact (which could spread the virus). It might also affect their stress level, which reduces the ability of their immune systems to avoid infection.
Hantavirus infection can occur in rates of almost zero to 50% of a given deer mouse population. No one is sure what makes the difference. But while wearing lots of protective breathing gear and gloves, Luis, Kuenzi and several graduate student employees will look for mechanisms that affect the amount of virus moving within their captive communities.
Understanding that might help illuminate how something like COVID-19 moved from wildlife to humans. The grant is funded by the National Science Foundation's Ecology and Evolution of Infectious Disease Program.
"Deer mice love disturbance and do well there," Luis said. "So the more people are around, the more land-use change and altered environments — deer mice like those but their competitors don't. In Montana, more disturbed areas have fewer competitors and we see more deer mice and more transmission. So maybe we need to try to keep the competitors."
The project is expected to run five years.