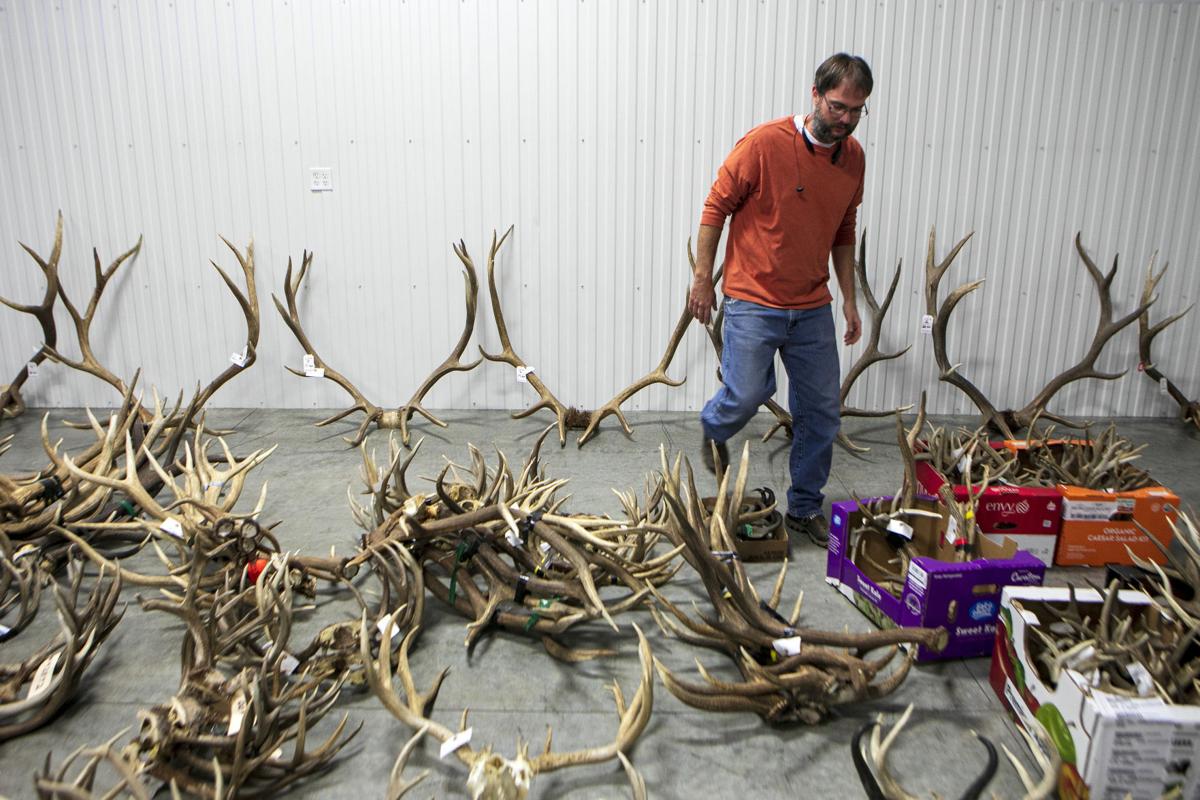 Montana is producing some impressive bull elk judging by a row of massive antlers stacked along the west wall of the National Auction House warehouse west of Billings on Wednesday.
But it is out back, spread across the gravel, where the more valued specimens are — a lineup of 50 bighorn sheep heads, some with trophy caliber horns.
"Rams are so hard to get, they should be the big ticket items," said auctioneer Cash Seal.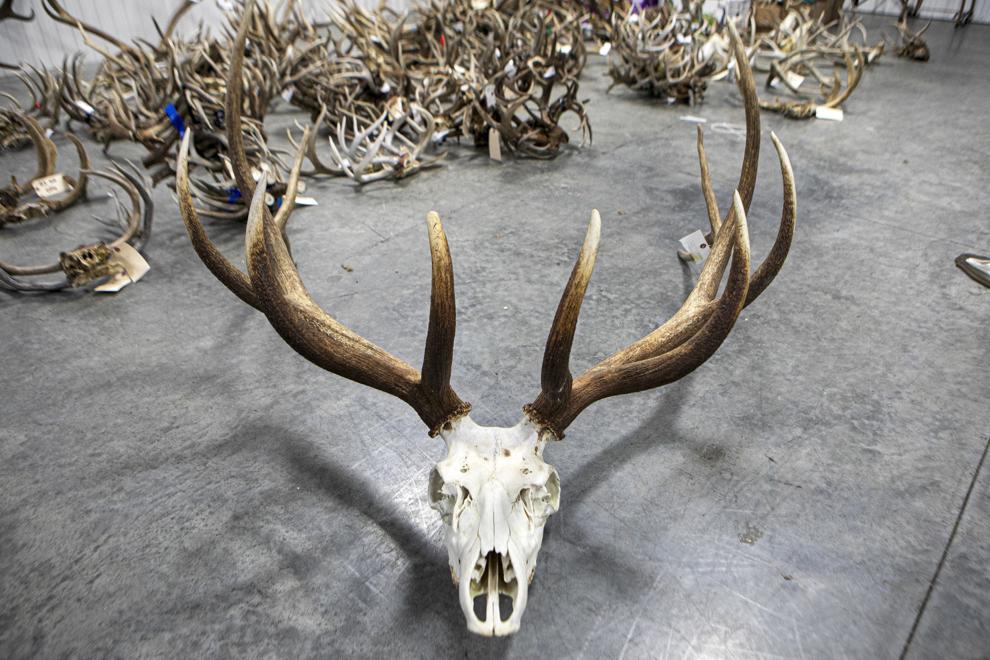 Auction
Seal's auction house is hosting a Montana Department of Fish, Wildlife & Parks sale on Saturday where confiscated antlers, hides and trophy mounts from mountain lions to moose will be sold to the highest bidder. When a carcass is confiscated for a hunting violation, FWP donates the meat to a charitable organization and removes the antlers to be sold at auctions like this one.
"It's a time-consuming process and requires a lot of logistics, so we try to wait until we have enough items to warrant the auction," said FWP Law Enforcement Chief Dave Loewen in a press release.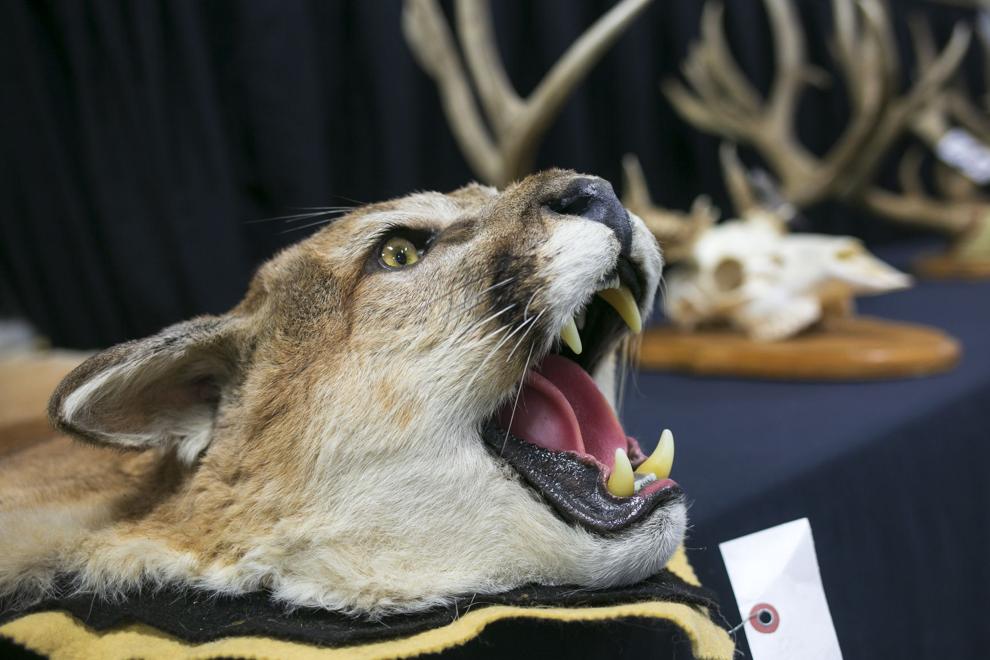 The warehouse is located at 3625 South 56th St. W. Doors will open at 9 a.m. for viewing with the auction starting at 11 a.m. Money collected from the auction goes to FWP's general license account, which pays for conservation and restoration programs.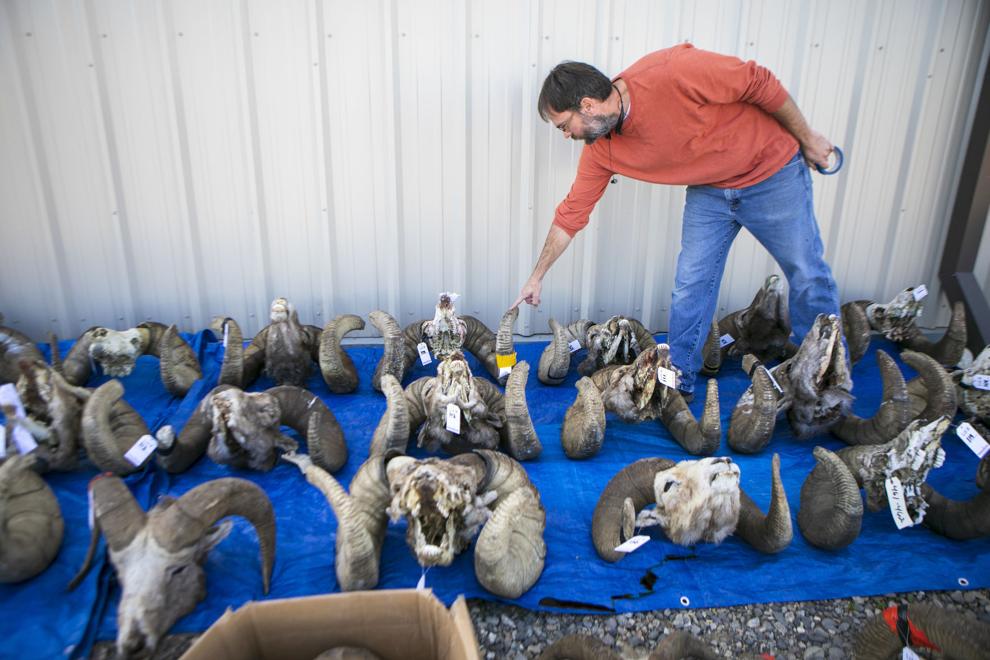 Antlers
Spread out across the 6,000-square-foot building are grouped antlers from mule deer, whitetails and moose. Hanging on racks are tanned hides. In four large chest freezers are skinned bears, a wolf and otters. The collection is an accumulation of several years of game confiscated following wildlife crimes as well as animals picked up by FWP after dying from vehicle strikes and disease. Many of the bighorn rams, for example, were collected from Wild Horse Island in Flathead Lake after they died.
"It's kind of mind boggling in a way," Seal said.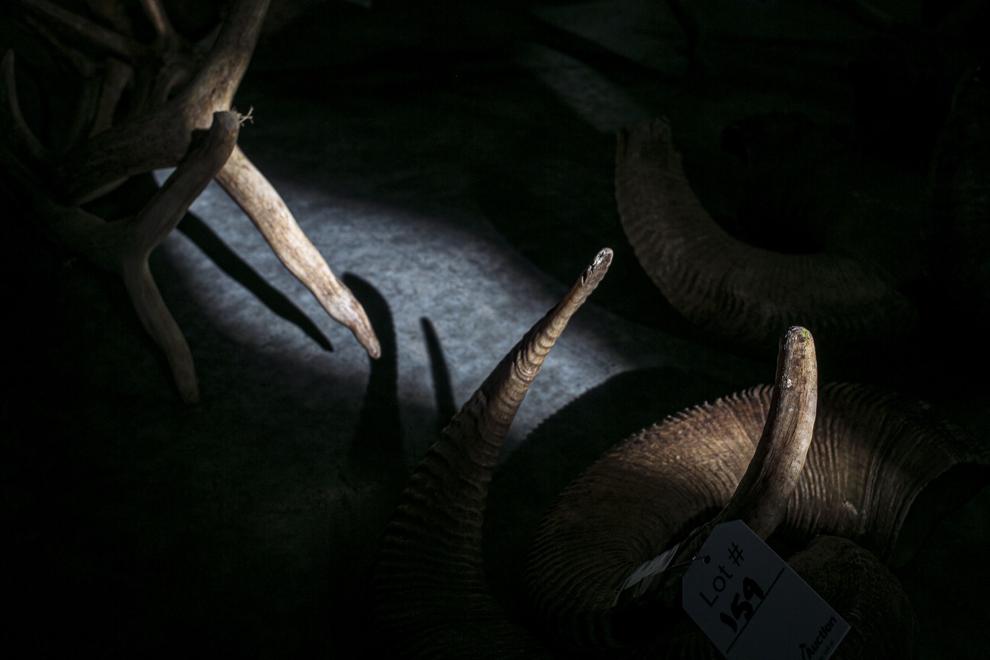 One of the bull elk antlers, which came out of Region 5 in south-central Montana, has been scored at 390 points. Elk antlers need to score 360 points to make it into the Boone and Crockett Awards Book. A score of 375 makes the All-time Records Book. Tine length counts for 40% of the score, followed by antler beam length with 25%.
As an avid hunter and outdoor enthusiast, Seal is impressed by the collection, which includes more than 400 bundles and antlers and 24 shoulder mount trophies.
"Some of your more unique guys will sell because they are big," he said, while smaller groupings of antlers may sell by the pound.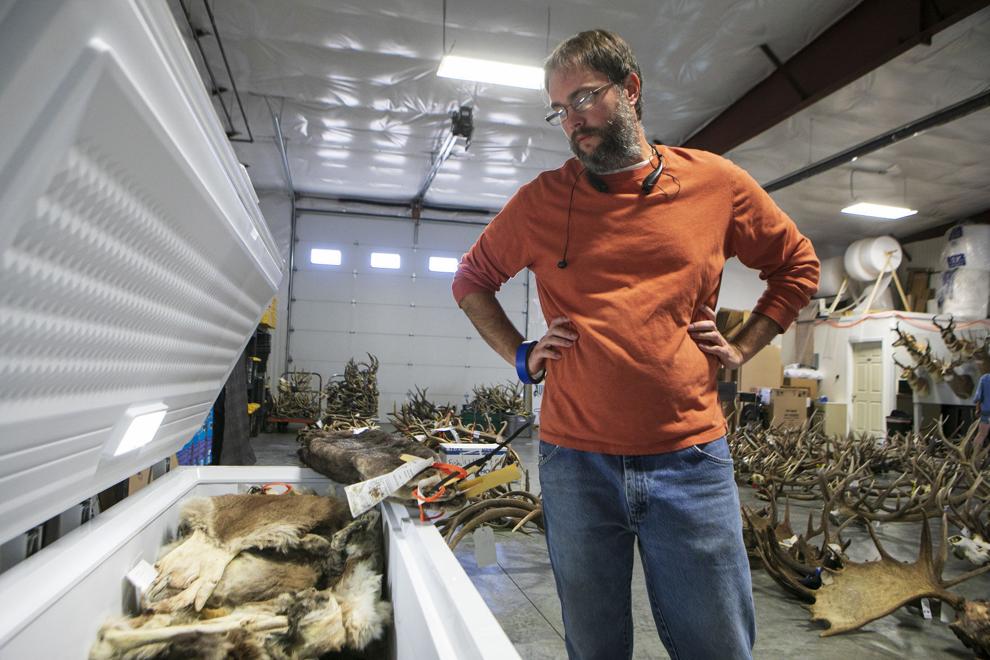 Bidding
Bidders come for different reasons: some just to look, others seeking antlers for making furniture or artwork, and commercial buyers to grind them down into powder for sale in Asian countries as a medicine.
Possibly the highest bid will be for a bighorn ram from Wild Horse Island with horns that scored 202 points. The world record bighorn sheep came from the same island in 2016. It scored 216 3/8 points. Another ram head up for auction scored 196. One separate pair of ram horns weighed 18 pounds without the skull.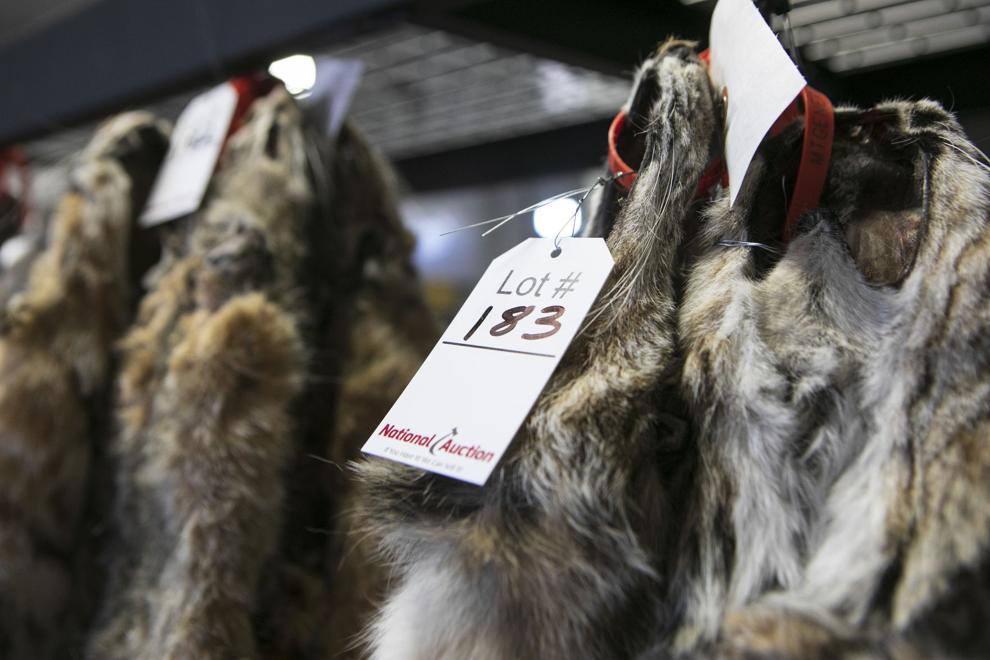 "I'd hate to pack these around," Seal said.
FWP held its last auction in 2017 in Great Falls. That event attracted 150 registered bidders, but Seal noted there is quite a bit more merchandise offered at this year's auction.
"There's no telling what this stuff will sell for," he said.