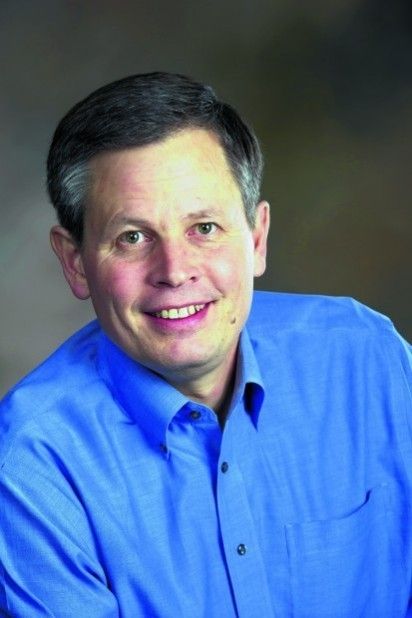 HELENA — Come next year, members of Congress and their staffs must buy their health insurance on the new Affordable Care Act marketplace — but they'll have the benefit of the federal government paying a large share of the price of that coverage.
Critics of the law say this assistance, approved by a federal personnel ruling in August, is a "special exemption" for Congress.
"It is absolutely unacceptable for Washington to impose new burdens and costs upon the American people, and then carve out special loopholes for itself," said Rep. Steve Daines, R-Mont., who favors repealing the ACA.
Supporters of the ruling said it's not an "exemption," but rather a continuation of the federal government's current payments covering a share of its employees' health insurance.
"It makes sense for members of Congress and their staff to buy their health insurance in the new marketplace," said Andrea Helling, a spokesman for Sen. Jon Tester, D-Mont. "It also makes sense for Congress to continue to provide the existing employer support for employee health insurance premiums, and that's what (the) ruling will allow."
Next year, members of Congress and their staff must abandon their current group coverage through the Federal Employee Health Benefits Program and buy coverage on the new health insurance marketplace.
Other federal employees are required to buy policies on the marketplace and can remain with their current policy.
The marketplace is a new Internet shopping site for health insurance, set up in each state, where people can buy individual policies. It's aimed primarily at the uninsured, and those who buy on the marketplace may be eligible for federal subsidies to offset the cost of the policy.
Members of Congress and their staffs, however, cannot get a subsidy.
In August, the U.S. Office of Personnel Management — with the support of the White House — said that while Congress and its staffers can't get a subsidy, they will continue to have about 70 percent of the cost of any policy covered by their employer, the federal government.
Sen. Max Baucus, D-Mont., the lead sponsor of the ACA, said he's proud that members of Congress are getting their coverage from the same marketplaces that many uninsured Americans will use next year.
"That's the right thing to do," he said. "And I'll keep doing everything I can to make sure the (marketplaces) work well for all Montanans, including the Montanans who work on my team."
Daines, through a spokeswoman, said he thinks the rule is an example of Congress "fixing a part of the law for themselves," without relieving Americans from having to comply with it.
Daines said he gets health coverage through a policy on the Federal Employee Health Benefits Program, with the federal government paying its share of the costs.
He declined to say whether he would buy a policy on the marketplace next year or accept the federal share, or what he would ask his staff to do.
Tester and Baucus, who also buy health coverage through the Federal Employee Health Benefits Program, said they would be shopping for health insurance on the Internet marketplace and deciding what policy is best for themselves and their families.