Attorneys general for Montana and Wyoming are asking the U.S. Supreme Court to settle a decade-long coal port dispute with Washington state, which has denied permits to a shipping facility for Powder River Basin coal.
Montana Attorney General Tim Fox said the Supreme Court was the only option for the coal states, who accused Washington of violating the Commerce Clause of the U.S. Constitution. It's not the first time politicians from Montana and Wyoming have accused Washington of wrongfully playing gatekeeper to international sales of Power River Basin coal, but this is the first time the Supreme Court has been asked to decide the matter.
"Basically what happens is if the bill of complaint is filed, the court typically will appoint a special master to hear the case and it will be someone typically with an expertise in this area of the law. Could be a law professor, could be pretty much anyone that has high professional standing and credentials. Then, it's much like a trial," Fox said.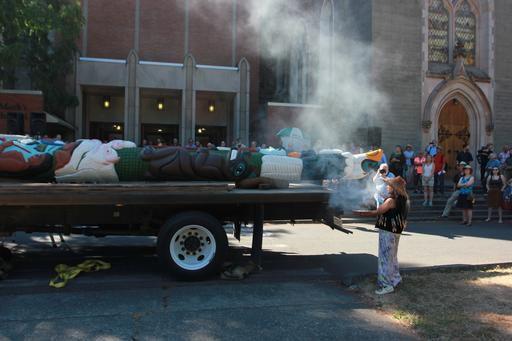 Eventually, the recommendation is handed to the court by the special master and the justices make a ruling.
The gist of the argument against Washington is that the state blocked the development of Millennium Bulk Terminal on Columbia River in order to block coal exports and to benefit products exported by Washington. The attorneys general accuse Washington of weaponizing the Clean Water Act to keep the port from being developed.
In denying permitting for the terminal Washington explained the development would damage the waterway, both through river dredging and wetland damage, as well as the eventual runoff of stormwater from the developed coal port making its way to the river.
Millennium Bulk Terminals and Northwest Alloys have fought with Washington over permitting issues for a few years. Fox said some of the evidence in those proceedings will be used to sway the Supreme Court. The prime beneficiary of the port would be Lighthouse Resources, owner of Decker Mine in southeast Montana and Black Butte Mine in southwest Wyoming.
In 2011, then-Montana Gov. Brian Schweitzer flew to Washington to hold town hall meetings in Longview, Washington, on the proposed port. He then met in Seattle with Chris Gregoire, who was then Washington's governor. Schweitzer told Gregoire he wanted to understand what the rules for permitting were. Gregoire told her fellow Democrat that the permitting process would be followed fairly.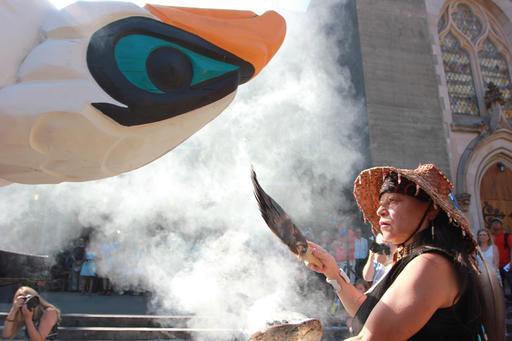 Much has changed in coal country since the coal terminal was first proposed. Six coal mining companies in the Power River Basin have gone bankrupt. Plans for a 1.5 billion ton coal mine in southeast Montana were abandoned, even after developer Arch Coal, now bankrupt, gave Montana an $86 million advance. Similarly, a lease with the Crow Indian tribe for another 1.4 billion ton project stalled out despite a $12 million advance paid by now-bankrupt Cloud Peak Energy.
By 2015, coal's future had changed. Cheaper coal from Indonesia and Australia was flooding Asian Pacific markets where Powder River Basin coal previously competed. Cloud Peak stopped exporting coal because the cost of shipping U.S. coal across the Pacific made Powder River Basin coal noncompetitive. The company made payments to Westshore Terminals in Vancouver, British Columbia, to assure the Pacific Northwest's only coal port didn't close for lack of business.
The challenge facing Powder River Basin coal today is the same as it was five years ago, said Clark Williams-Derry, of the Institute for Energy Economics and Financial Analysis. When coal prices decrease in the Asian Pacific, coal from Wyoming and Montana is priced out of the market. Currently, prices in the region are about $49 a ton, Williams-Derry said, a rate that isn't profitable for mines in Montana and Wyoming.
 "A lot of folks think, 'Well, Asia is using a lot of coal. We should just sell it to them.' But you sort of forget that shipping rocks half way across the globe is expensive," Williams-Derry said.
There are sources of coal for Japan and Korea — a typical market for Montana and Wyoming — that are closer and cheaper. Indonesia, Russia and Australia, the world's largest coal exporter, regularly beat the United States on price.  
But the lure of coal buyers in the Asia Pacific, in light of coal-fired energy losing market share in the United States to cheap natural gas and renewables, is hard not to pursue.
Montana is "the Saudi Arabia of coal," Fox points out. With 118 billion tons of coal in the ground, the state has the country's largest recoverable reserves. Wyoming, the largest coal producer in the United States, has 58.1 billion tons of coal. Severance taxes on Montana coal are $61 million a year, according to the state Department of Revenue, only slightly less than money collected from cigarette taxes.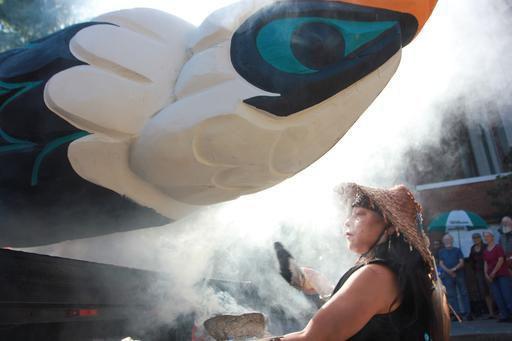 "I have talked to folks from South Korea and Japan that were here for some Mansfield Foundation meetings through the University of Montana, and they're very interested in a stable and predictable, reliable source of Powder River Basin coal," Fox said. "And their biggest concern is will we have a coal port that has the expansion capabilities and that is economical for us to begin to sign contracts for this coal."
The Casper Star-Tribune reported that Wyoming Gov. Mark Gordon didn't rush to endorse the lawsuit. The decision took months of consulting with Wyoming Attorney General Bridget Hill.
"I did not come to this decision lightly, but Wyoming's ability to export one of our greatest natural resources is being blocked unlawfully," Gordon said in a statement. "It is critical that Section 401 of the Clean Water Act not be used to interfere with lawful interstate commerce. It is not a tool to erect a trade barrier based on a fashionable political agenda."
Washington has passed one of the most progressive climate change laws in the nation. Although that law, passed in 2019, didn't play a role in the rejection of Millennium Terminal permits, it has drawn the criticism of both Fox and Gordon, among other coal-state Republicans. Both states are home to power plants owned by utilities with customers in Washington state, which has banned coal power after 2025.
The U.S. Supreme Court has yet to decide whether to take up the case brought by Montana and Wyoming.