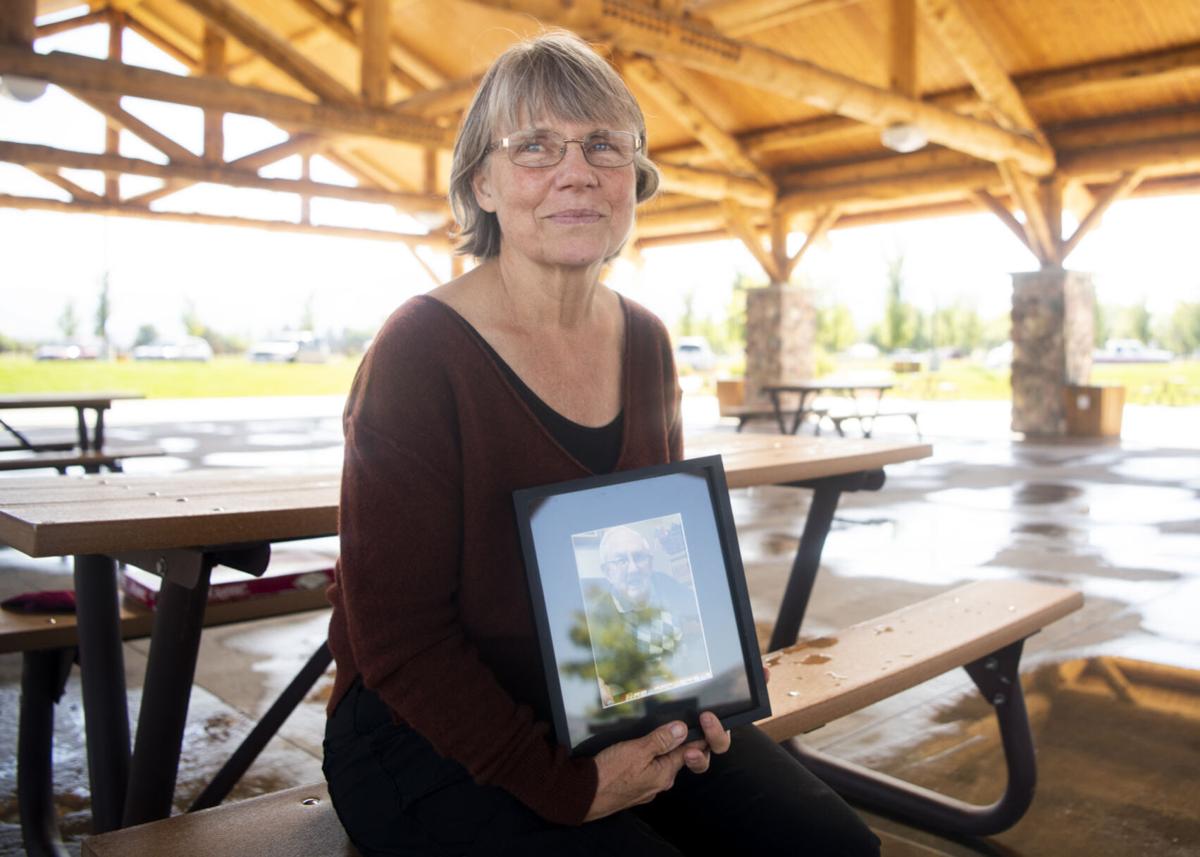 Two Missoula women vigorously dispute a local assisted living facility's claim this summer that all residents who contracted COVID were asymptomatic and allege that the company is more interested in covering up outbreaks and bolstering its image.
In fact, they say, their father had fairly severe symptoms and died within 10 days of contracting the virus in the facility.
Wayne Hatch, 93, was a resident of BeeHive Homes, an assisted living facility in Missoula. He was vaccinated, but contracted COVID on July 4, and died on July 14 from complications due to COVID, according to his obituary.
His death certificate lists the first cause of death as congestive heart failure, which he had for 1.5 years. His second cause of death was ischemic cardiopathy, which he had for 40 years. Under "other significant conditions," the certificate lists "COVID-19 positive on July 4, atrial fibrillation."
"All of the residents that tested positive had the vaccine and were asymptomatic," Harding told the Missoulian.
Tamra Hatch, Wayne's daughter, couldn't believe her eyes when she read that statement in the paper.
Her father definitely had symptoms from the disease and it ended up killing him, she said. She had been visiting him almost daily in Missoula, but happened to be seeing grandchildren in Hawaii when her father contracted the virus. She was told at the time that her father was asymptomatic as well.
She vividly remembers her conversation with Erin Heitzmann, a nurse who is the administrator of the BeeHive Homes franchise in Missoula.
"I called Erin and said 'how can Daddy be asymptomatic? He sounds like he's sleeping all the time, and the night person called me last night and said he had diarrhea everywhere and he isn't eating. How is that asymptomatic?'," she recalled. "And she says 'Tam, he's fine. No worries.' And so I stayed in Maui. By the time I got home he was too far gone."
By the time she saw her father, a nurse told her he had fairly severe symptoms, Hatch said.
"The one nurse that came in, I guess one of the things COVID patients get is they get sores in their mouth and he had a real hard time drinking water and stuff," Hatch recalled. "She said his mouth and lips were just coated in these COVID sores. He was hacking up green stuff, he was having a hard time breathing, you know. His bowels weren't working by then and everything was shutting down. So, not asymptomatic."
She believes he would probably have died within a year of natural causes, but the disease robbed him of his last precious few months with family members.
"I made it home to see him before he died only because the hospice nurse discovered how poorly he was doing and told me to come home," she said.
She's angry that BeeHive Homes would deny that any residents were symptomatic. She's also angry that Heitzmann's newsletters have decried state and local efforts to enforce masking requirements, social distancing and lockdowns in the case of breakouts.
"The fact they continue to minimize the impact and need to protect this vulnerable population, the fact that they deny anyone has come to harm, the fact that they are still pushing against the health department's rules to keep the residents safe shows that even though they had a COVID breakout in their houses and my father died from the impact of COVID, they still intend to put the residents in harms way," Hatch told the Missoulian. "It appears that the BeeHive's image and political stance is more important than ensuring the health of their residents."
Harding and Heitzmann did not respond to a request for comment for this story.
Kris Litz, Tamra Hatch's stepdaughter, said she believes Wayne contracted COVID from a staff member at BeeHive.
"It is worth noting that BeeHive staff members usually wore their masks around their necks," she said. "Wayne's family was initially told he was asymptomatic, until it became clear that his symptoms were, in fact, severe. Although he was vaccinated, at 93 years old his body had been unable to create the immune reaction needed to protect him from this virus. He died from COVID-19 at BeeHive Homes."
The Missoulian requested vaccination rates for staff members at BeeHive Homes from the Montana Department of Public Health and Human Services. Department spokesperson Chuck Council responded that assisted living facilities are not required to report that information, unlike long-term care facilities.
"Missoula deserves to know that many employees in elderly care facilities are unvaccinated and unmasked," Kris Litz said. "These choices have killed, and are killing, residents."
"We're taking away the last little shred of humanity," she said, referring to residents who had to wear masks.
In response to a public records request from the Missoulian, the Missoula City County Health Department released a list of complaints about BeeHive Homes that have been submitted to the department during the summer of 2021.
According to one complaint, a person told the health department that a direct caretaker for her mother at BeeHive is a "self-proclaimed anti-vaxxer."
Upon requesting safer care for her mother, the person filing the complaint was allegedly told by a staff member "why don't you put your mom in a bubble."
The health department received about 12 complaints about BeeHive Homes between July 28 and Aug. 12, but some of those were from the same caller. One caller complained that "BeeHive will not provide any information as to why Health Department is restricting BeeHive residents."
In the August newsletter that Heitzmann sent out to relatives of residents, Heitzmann complained about government action to enforce COVID precautions.
"Because we took the liberty to accommodate the physical and emotional health of the residents, we have been ordered to complete two more weeks of testing in all five homes," Heitzmann wrote. She noted that the facility had to pause group activities and a full lockdown was initiated for two weeks.
"This is not only detrimental to the welfare of the residents, but is unnecessary and unethical," she wrote. "If you feel so led to advocate for your loved one, voice your concerns to the state health department, city or state level, as well as Governor Gianforte."
She also quoted a Bible verse that included the words "fear involves torment."
"If I had to choose one word to define the state of our country, it would be tormented," she wrote.
In the same newsletter, under the "In Memory" section, Wayne Hatch was listed as a resident who had recently passed away. His cause of death was not listed.
"That's ironic, isn't it?" Tamra Hatch said grimly.
Hatch described her father as a Trump-supporting, flag-waving Republican who was vaccinated and avoided public interaction in order to not get the virus. They played Scrabble together at Fort Missoula and often visited the Lee Metcalf National Wildlife Refuge. She would order him food from Paradise Falls and they'd eat in the car.
"He was my photo buddy, my Scrabble partner, and the giver of unconditional love from my first breath to his last," she said. "I miss him like crazy."
"Until the majority of people are vaccinated, this virus will continue to circulate, it will continue to mutate, it will continue to kill," she said. "We will all be missing people like crazy."
Kris Litz is outraged that facilities that care for a vulnerable population, like BeeHive Homes, aren't more transparent.
"To me it seems like with elderly facilities, they put their public image over the health and care of their elderly patients," she said. "Yeah, it almost felt like a cover-up."​