In Livingston, a shelter is still struggling after receiving 61 cats from a single home over the past year.
In Billings, there is no limit to the number of pets a person can have, but after four animals owners must apply for and receive a small animal permit in addition to regular licensing for the pets.
The cases are hard to deal with for everyone involved — the person hoarding the animals, the animal control workers who often have to do their rescue work in squalid conditions, and the shelters that have to find a lot of good homes to adopt the animals.
Sometimes hoarding begins with good intentions, and people believe they are helping the animals by caring for them or operating a pseudo-shelter, according to a study by the Hoarding of Animals Research Consortium, a group of researchers and veterinarians who study hoarding.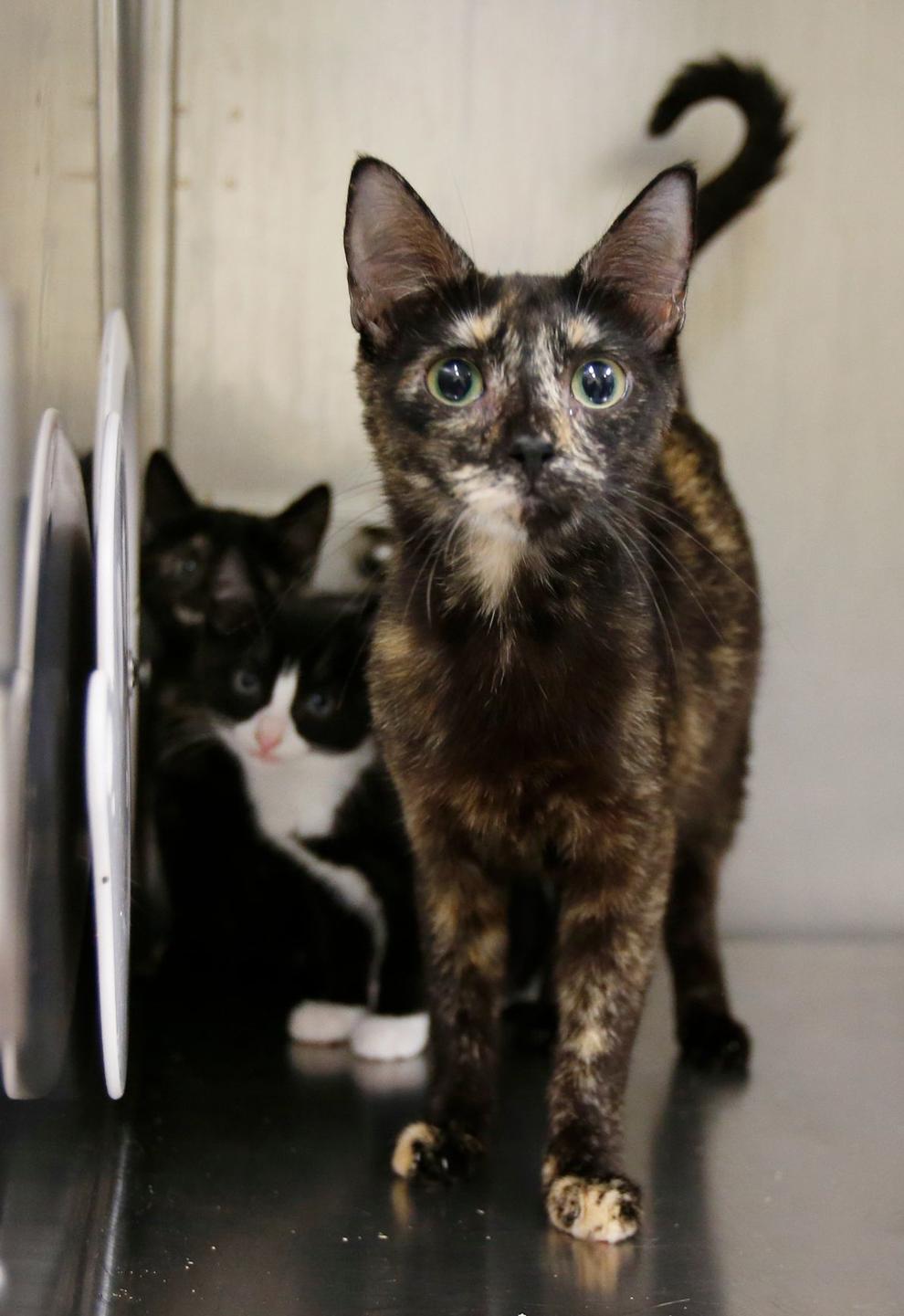 But the study also maintains that, "animal hoarding is not about animal sheltering, rescue, or sanctuary, and should not be confused with these legitimate efforts to help animals. It is about satisfying a human need to accumulate animals and control them, and this need supersedes the needs of the animals involved."
People obsessively obtain and take care of animals, regardless of original intentions, until the situation is out of control leading to abuse or neglect, the group says. Denial then plays a key role, preventing people from asking for or accepting help and failing to realize the conditions of the animals, HARC says.
People can hoard a wide range of animals, not just cats and dogs.
Objecting to the smell
The woman was cited with misdemeanor animal cruelty, according to Animal Control supervisor Tom Stinchfield. That could mean a fine of up to $1,000 or up to one year in jail.
An investigation into the woman started in late June after a neighbor complained of a strong smell coming from the house. The woman told investigating officer Clayton Gudmundson she had 13 animals in the house.
The woman said she ran a shelter under the name of Tigger's Place. Days later she said she hadn't run a shelter since she'd moved to Billings.
On June 24 Gudmundson inspected the woman's house. At that point she said several more cats were dropped off recently at the house and she wasn't sure how many cats were inside.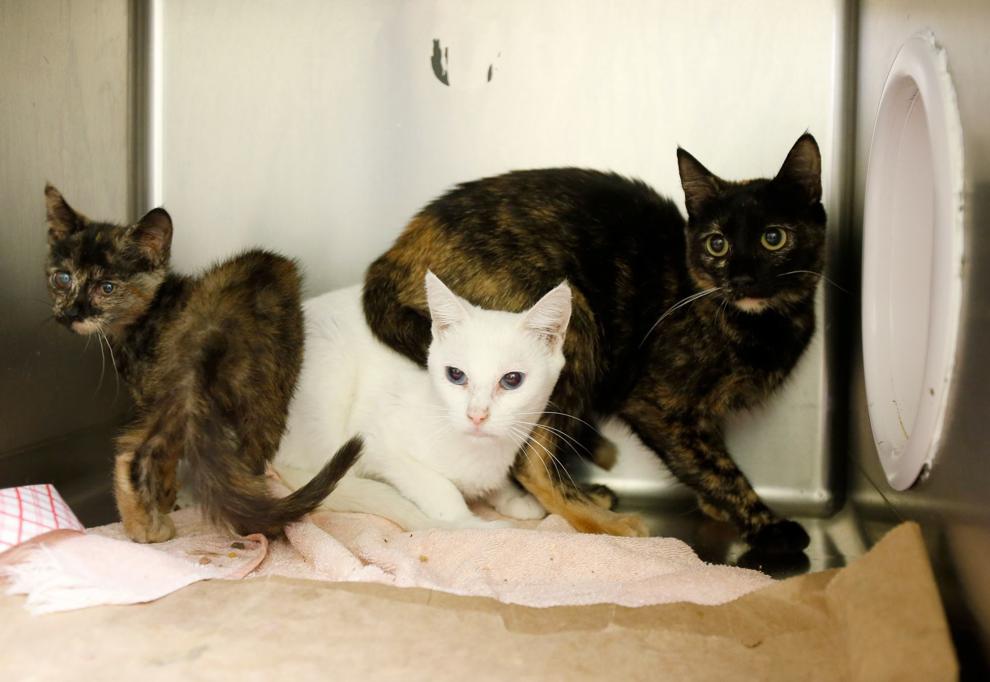 Inside the house, several bowls of cat food and water could be seen in the kitchen surrounded by animal waste. Feces covered the floors and furniture, and in some areas of the house the waste was several inches thick.
There was a strong ammonia smell, and the mounds of feces caused Gudmundson to wear a mask while inside.
That day 36 cats and one dog were impounded. Over the next several days 11 more cats were caught. Two kittens were found dead.
Most cats were in good to fair condition, with poor hygiene, Yellowstone Valley Animal Shelter executive director Triniti Chavez said a few days after the cats were seized.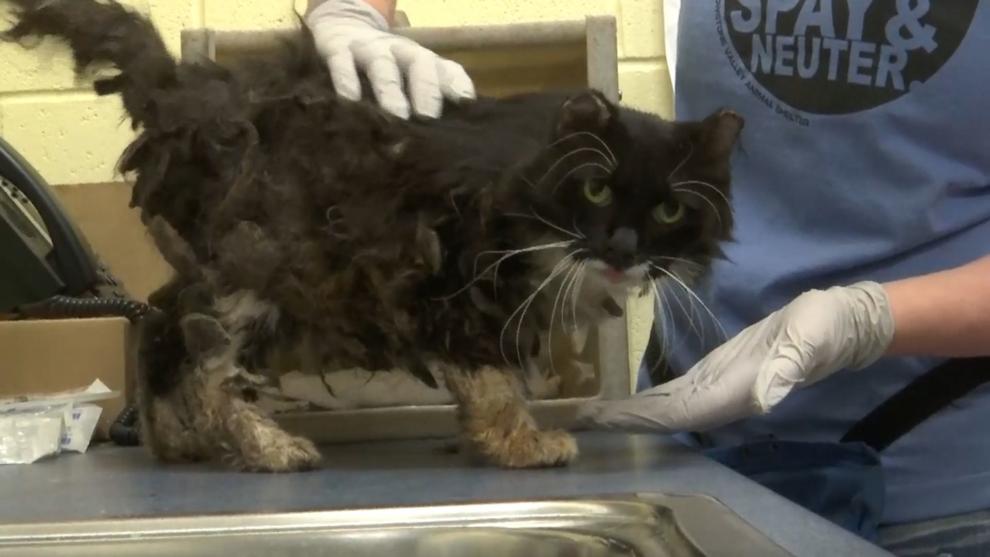 "I think she believed she was doing the right thing, and thought she was saving them and got in far, far over her head," Chavez said. "You see this animal cruelty, but she wasn't trying to hurt them. (She) just wasn't able to care for them."
Stafford Animal Shelter, located just east of Livingston, has been wrestling with how to cope with a cat hoarding situation since September 2018.
The Livingston home is thought to house at least 100 cats, the shelter has taken in more than 60, and attempts to help the person behind the hoarding have been unsuccessful, said Stafford Animal Shelter director Steve Leach.
"We tried to convince the woman to let us come take the cats, we set humane traps in the area (with a neighbor's permission), we visited her home many times and she would not accept our offers to help," the shelter wrote in a Facebook post.
Leach said the woman has begun relinquishing the cats to the shelter, but has still refused to let either the shelter or the city animal control into the house. The shelter reached out to Montana Department of Health and Human Services Adult Protective Services. Local APS could not comment on the specific case.
Getting help
For many cases of hoarding or self-neglect, alerting APS is the first step to getting the person help. After reports of neglect an investigator will visit the person and assess the need, APS Bureau Chief Michael Hagenlock said.
But, even if the person is living in squalor or neglected, APS can't always interfere, he said.
"Self-neglect cases are very, very difficult to work with," Hagenlock said. "People often feel like APS or other programs should be able to clean the place up or fix whatever the problem is and make everything right. That's when we have to take a step back and remember that as adults we have a right to make choices and decisions."
Unless investigators have determined that there is a public health hazard or the person has been deemed unfit to make decisions for themselves the person can refuse services and APS can do very little.
Often, APS workers can really spend time with the person only to slowly help them get help, whether that starts with cleaning the house or referring them to community services or mental health programs.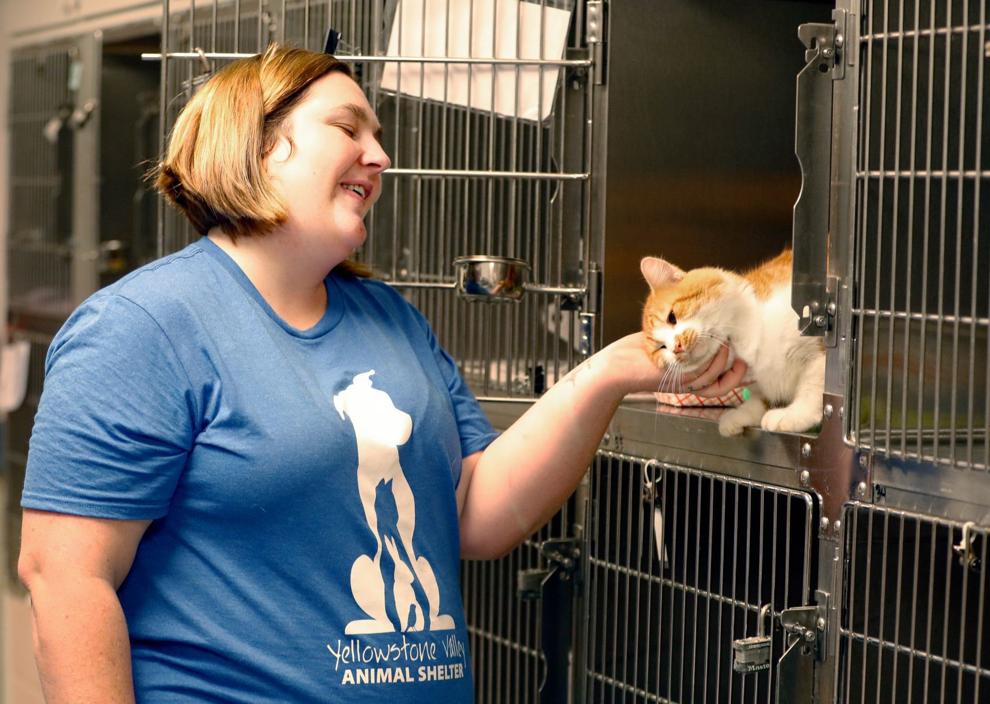 Charging hoarders with animal cruelty could lead to jail time or fines, but doesn't necessarily preclude them from hoarding again. Animal hoarding isn't specifically illegal in Montana, although most cities and counties have a limit to the number of pets a person may have.
In both Billings and Livingston, neighbors complained of animal waste smells coming from the houses. In Butte several houses were demolished after animal hoarding was found.
After a case in 2011, a duplex in Butte was deemed a health hazard and demolished after more than 60 cats were found. Again, in 2014 a house was found unlivable and demolished by county officials, the Montana Standard reported.
Caring for the animals
Hoarding cases also put a strain on local shelters and animal control. As the only shelter in Livingston, Stafford has been dealing with the sickly cats alone, Leach said. Because the woman voluntarily released the cats the shelter is responsible for all medical costs, he said.
Leach estimated the shelter has spent about $62,000 on medical and housing costs for the cats. He said he's billed the city, but has yet to hear back.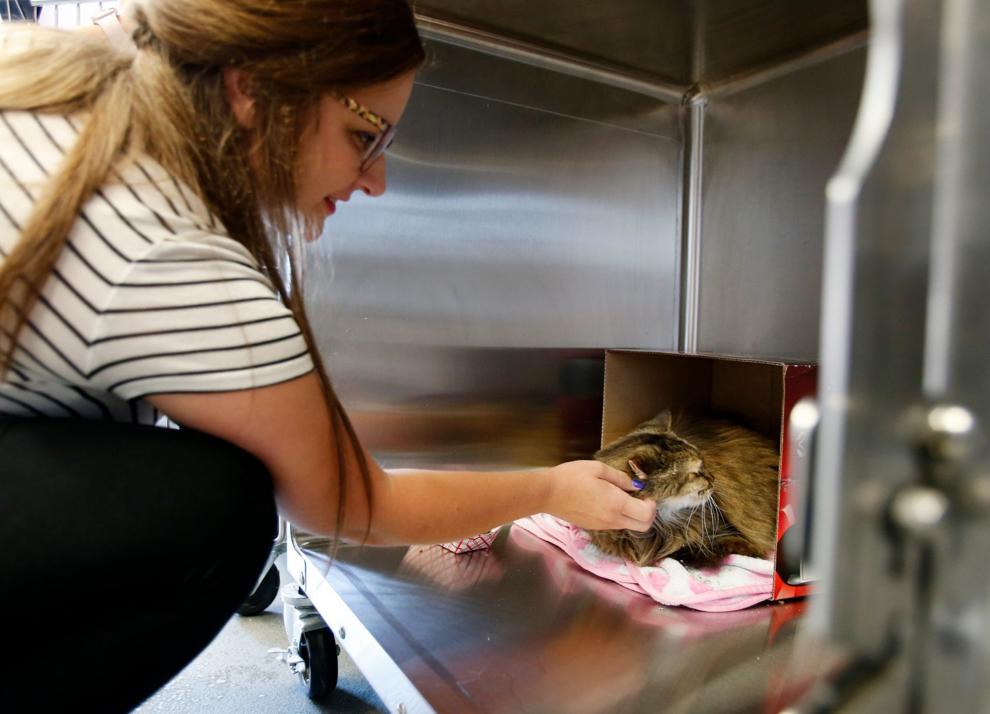 In a statement the city of Livingston thanked the shelter for the efforts, and said it was making an "exhaustive effort" to bring a humane close to the issue.
Now, the shelter is seeking donations through Facebook to cover the ongoing medical costs for the shelter. Since Friday the shelter has raised a little more than $9,000. Stafford has also applied for several grants, Leach said.
At YVAS it costs about $10 per day to house the recovered cats, and that doesn't include medical costs, Chavez said. That is about $850 per day for the 85 cats seized in recent hoarding incidents still in YVAS' care. Some of the rescued cats from the first incident have yet to be adopted. The shelter does also foster cats, which can help with the burden.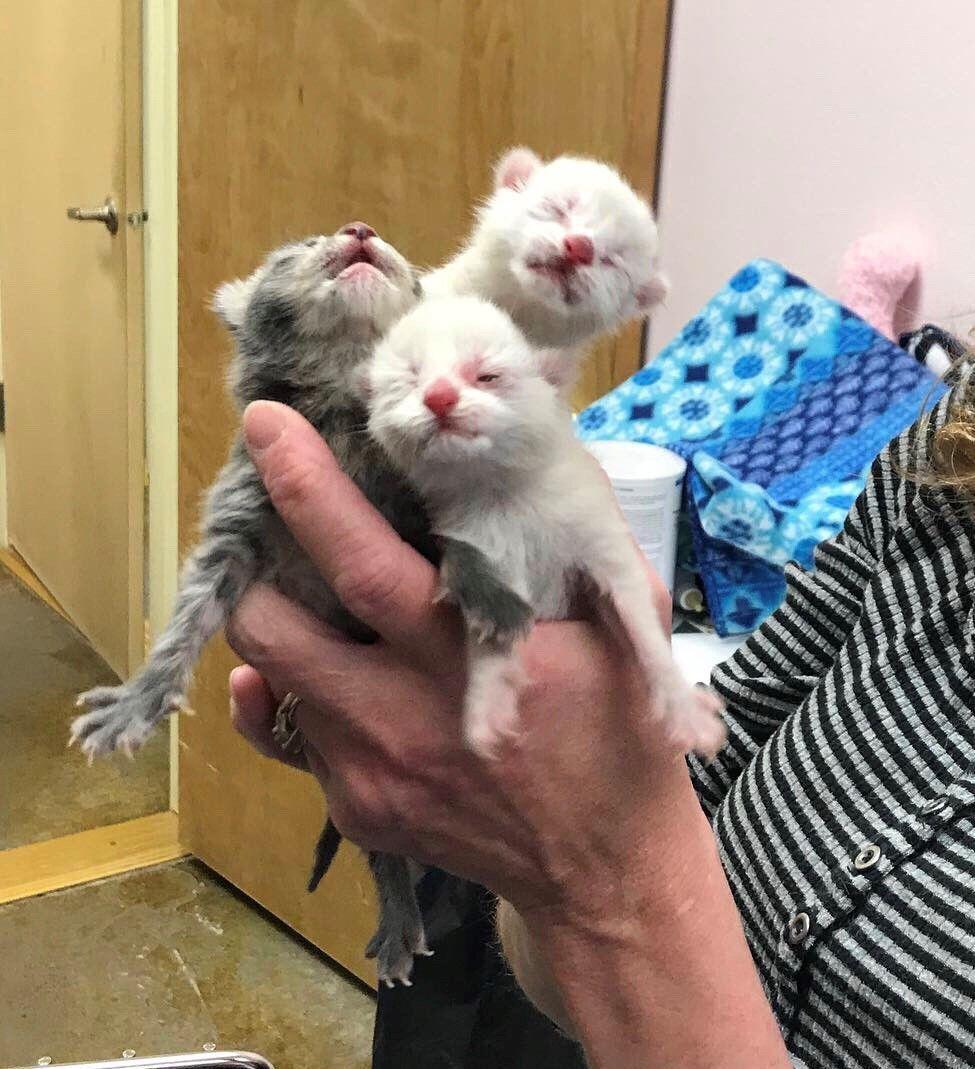 Despite the implications of mental illnesses, some people still view hoarding cases as cut and dried animal abuse and want criminal charges pressed.
"The fact of the matter is, I find it to be cruelty," Leach said, citing the poor medical conditions and terminal infections that the majority of the Livingston cats suffered from. About 26 cats either died from illnesses or were humanely euthanized he said. Leach did say he believes the person was suffering from a mental illness.