Seven groups asked the U.S. Board of Geographic Names on Tuesday to rename three geographic places in Montana now named after Jefferson Davis, the president of the Confederated States of America during the Civil War, and change them in honor of Indigenous people and Chinese immigrants.
A petition was submitted by the Montana Racial Equity Project, the Montana Human Rights Network, Forward Montana Foundation, Mai Wah Society, The Montana Wilderness Association, The Wilderness Society and the Confederated Salish and Kootenai Tribes (CSKT).
Those places include Davis Gulch, just south of Helena's city limits in Lewis and Clark County, and Jeff Davis Peak and Jeff Davis Creek, located in the southern stretch of the Bitterroot Range.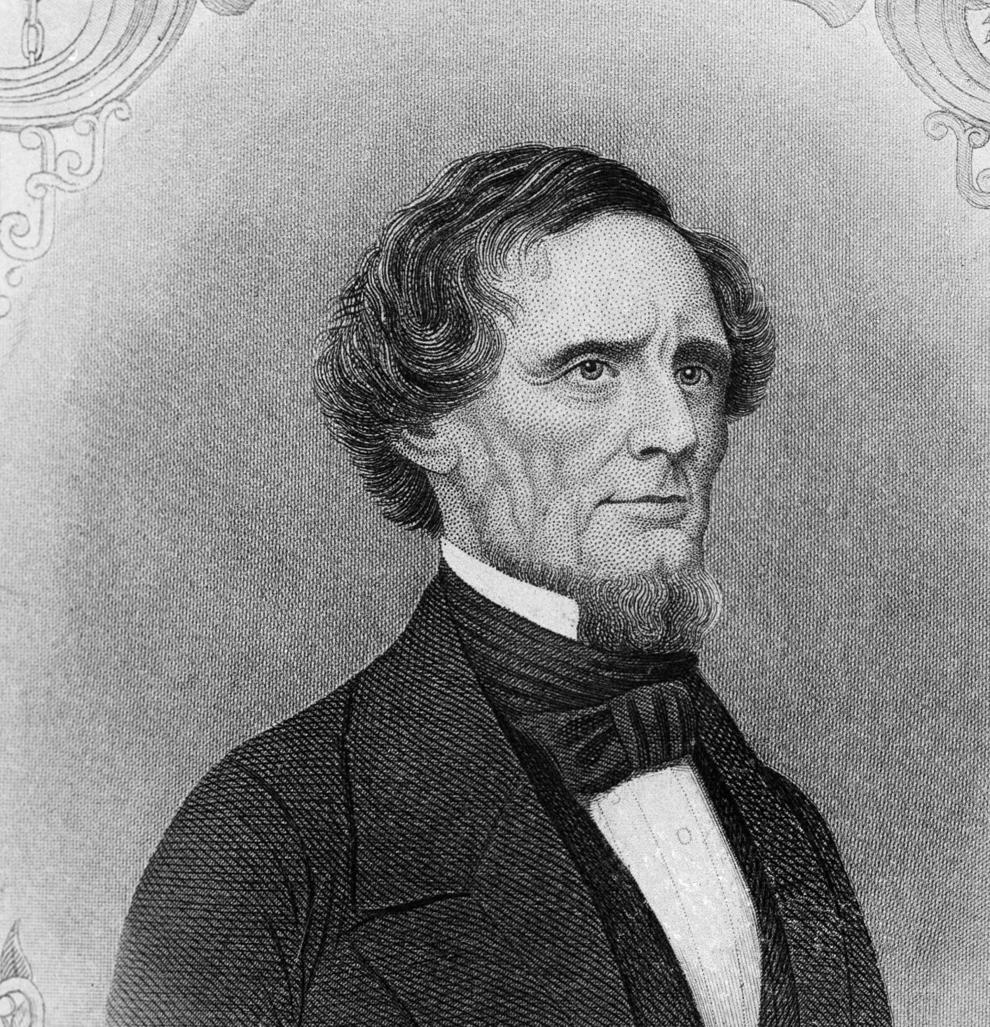 The groups noted Davis, who served as president of the confederacy from 1861-1865, was an ardent defender of slavery and white supremacy.
"Montana deserves better than to have three geographic features named in recognition of a white supremacist who, in his defense of slavery, led to the deaths of three-quarters of a million Americans," the petition states. 
The petition quotes him as saying "African slavery, as it exists in the United States, is a moral, a social and a political blessing."
The petition states that rather than recognize "a white supremacist who attempted to tear this country apart, the proposed names will honor the people who helped bring us together and lift us up, as a state and as a people. These areas were first inhabited by Native Americans representing many tribal nations. We propose to honor the Native Americans to whom these lands retain great cultural significance, as well as the Chinese immigrants who have been largely unrecognized for their work in Montana." 
One of the people who signed the petition said geographic features named after an icon of white supremacy like Davis aren't just words on a map.
"Location names can signal support for racism, slavery and the insurrectionist and treasonous confederacy," said Travis McAdam, program director at Montana Human Rights Network. "These aren't values Montana should endorse in any shape or form."
They want the board to change the name of Jeff Davis Peak to Three Eagles Peak, in honor of Salish Chief Three Eagles, who welcomed Lewis and Clark's Corps of Discovery into the Salish camp in September 1804 and gave the party food, horses and other gifts.
The group suggested Davis Creek be renamed Choos-wee Creek to honor Chinese immigrants in Montana and the Salish people who were among the original inhabitants of the area. "Choos-wee" is the Anglicized phonetic spelling of Čusw̓í, the Salish word for Chinese people.
"Chinese immigrants played an incredibly important role in developing and working in Montana's mines and industry," the petition notes. "By 1870, ten percent of Montana's population were Chinese, who performed years of backbreaking work developing Montana's mines. The Chinese in Montana suffered intense racism, including beatings and hangings; boycotts of Chinese-owned businesses; state laws taxing Chinese businesses, prohibiting Chinese immigrants from owning mines, and prohibiting interracial marriage, in addition to Federal laws targeting Chinese immigrants and laborers." 
For Jeff Davis Gulch, they are proposing In-qu-qu-leet – which they described as a rough phonetic rendering of the Salish word that means Place of Lodgepole Pine.
John Todd, deputy director of the Montana Wilderness Association, said it was shocking to find these names were still on the map. He said once people realized who the places were named after, they would mobilize to urge officials to make changes.
He said he believes most Montanans would not defend a person who is a white supremacist, a slave owner and an ardent supporter of slavery, adding he expected most Montanans would rise up to the moment.
"This coalition is committed to working together on this," Todd said. "This is how we get over the finish line."
Changing offensive names in Montana has had mixed success in the recent past.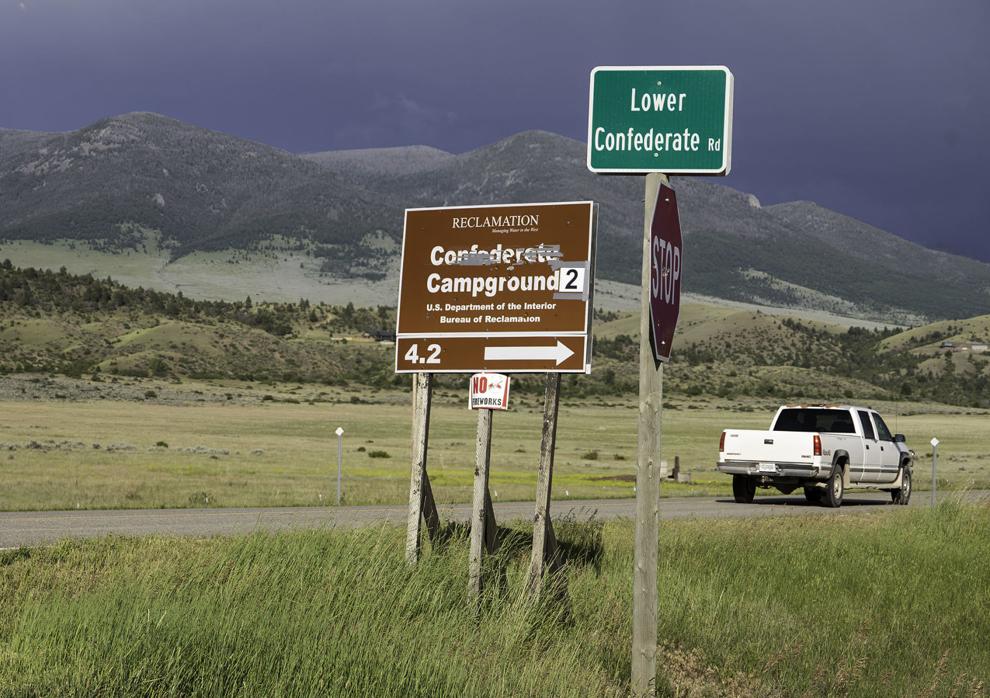 A 2020 effort by the Bureau of Reclamation to change the names of the Chinamen and Confederate campgrounds in the Canyon Ferry Recreation Area was withdrawn after public opposition.
In October, however, a judge approved a petition to rename Lost Coon Lake near Whitefish to Lost Loon Lake.
In 2017, the city of Helena removed a 101-year-old memorial in Hill Park that honored Confederate soldiers after a group of Native American state lawmakers called on the city to remove it.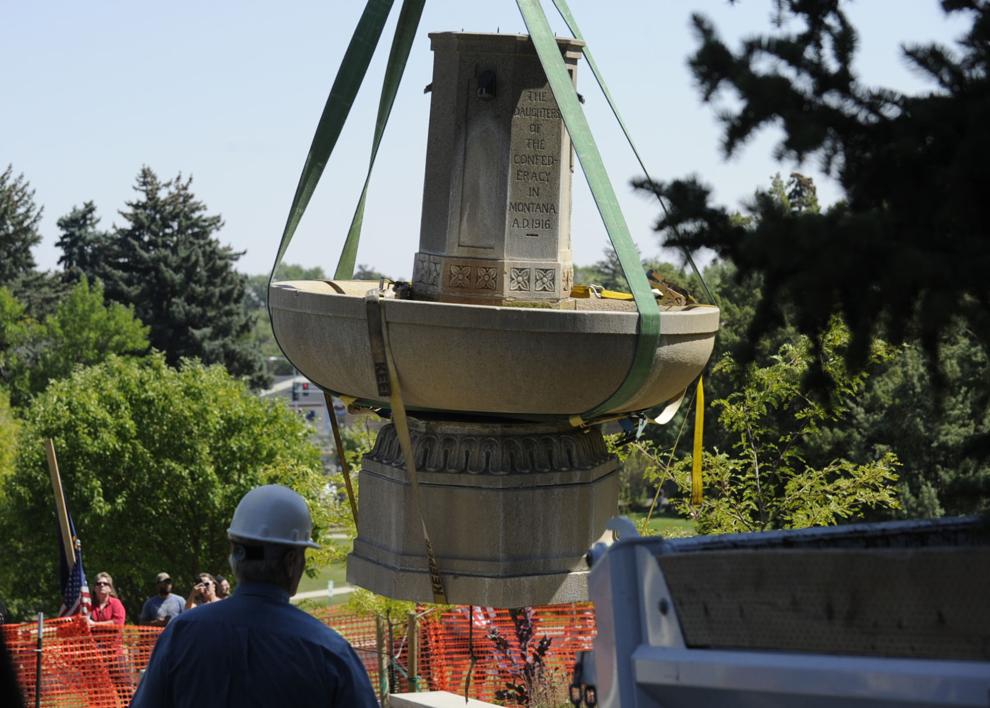 Todd said Montana in years past had done good work on removing really offensive names.
"Montana is ahead of a lot of other states," he said.
The Montana State Library serves as a geographic adviser on such name changes.
Jennie Stapp, state librarian, said there is a formal process for making such a change. She said groups usually approach the county commissioners first to make a change. She said the commissioners would gather comments and make a recommendation.
She said that would be forwarded to the U.S. Geographical Survey (USGS).
Stapp said she expected the USGS to forward the request back to the state.
"I would think that would be the process," she said. "They would not make that kind of decision without taking local comment."
She said the state would not take a formal position on the name itself, but would make sure a formal process was followed.
The said the state library was involved years ago when other words deemed offensive were changed.
Ken Robison, who has written several books about the Civil War in Montana, thinks the groups were taking the wrong approach.
"I think it is a terrible idea, once again they are trying to hide history rather than learn from it," Robison said. "We can regret things in the past, but you shouldn't hide them."
Robison, who now serves on the board for the Montana Historical Society, suggests offering the story behind the name. But he did say there were some names that were so terrible that he did not object to them being changed.
"But to change southern- and Civil War-associated names in Montana, it's a terrible idea," he said.
Molly Kruckenberg, director of the Montana Historical Society, said their goal was to "save Montana's past."
"When it comes to geographical names, our role is to document the names, and the history surrounding those names," she said. "If a geographic name is changed, we record that also, and the reasons for the new moniker, so future generations can learn from our history." 
She said the Montana Historical Society supports history that is inclusive, relevant and honest.
"Without advocating for either side of this issue, we encourage a deep understanding of our past that acknowledges all facets and viewpoints in a way that helps us to shape a better future for everyone," she said.
Assistant editor Phil Drake can be reached at 406-231-9021.