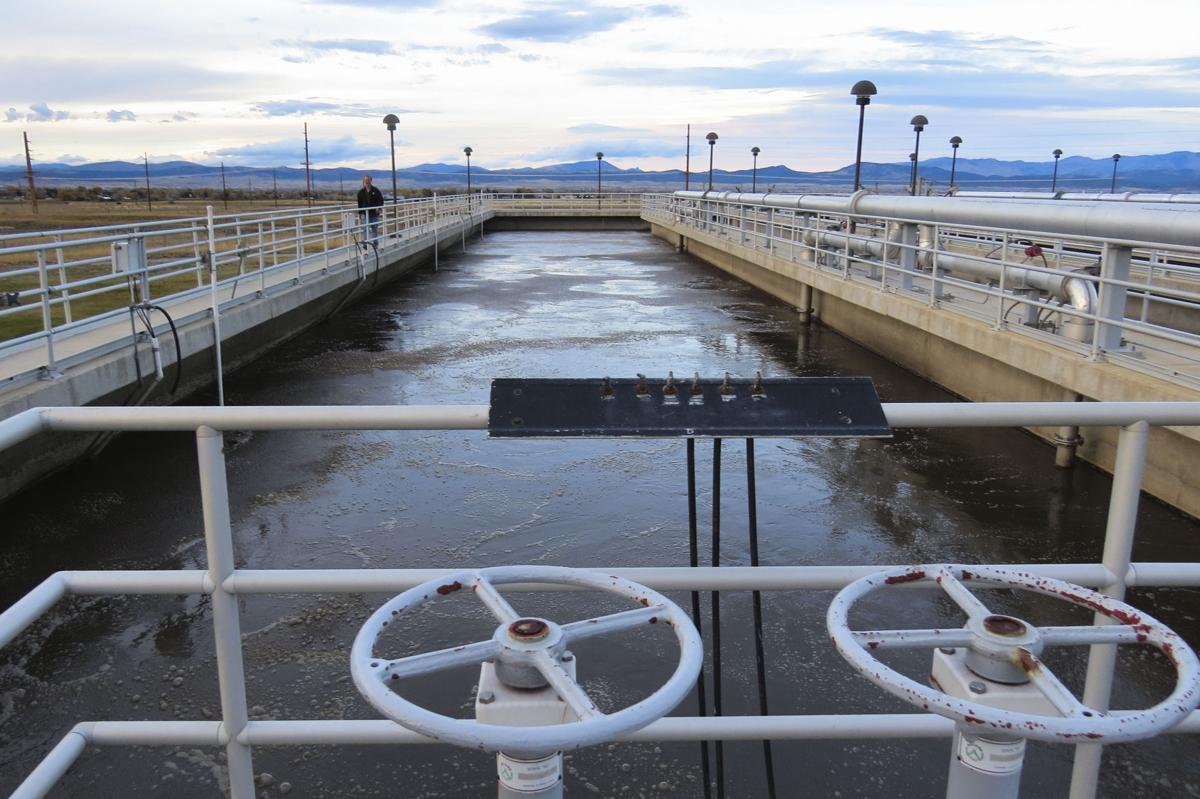 A group litigating variances to Montana's water quality standards petitioned the Environmental Protection Agency Monday claiming a new state law runs counter to the agency's authority to approve or disprove changes under the Clean Water Act and is a risk to the state's waterways.
Upper Missouri Waterkeeper filed the petition following the signing of Senate Bill 358 into law by Gov. Greg Gianforte. The new law repeals numeric standards for "nutrients," namely nitrogen and phosphorus, that are discharged into the state's waterways from water treatment plants and industries.
SB 358 was carried by Sen. John Esp, R-Big Timber, and supported by mining and oil and gas interests as well as municipal government associations. The legislation was necessary they said due to largely unattainable numeric water quality standards set in motion by decade-old legislation.
"It's something we have to do, the system we have does not work," Esp said in support of the bill. "We can't meet it now or in the foreseeable future with the technology we have today."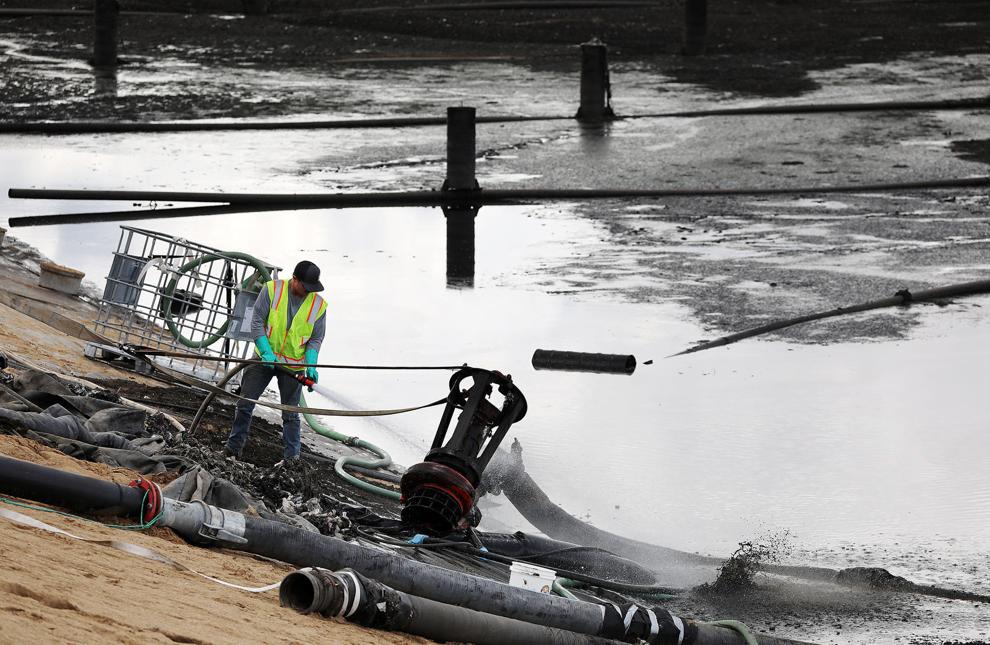 Surplus nitrogen and phosphorus in waterways can trigger excessive growth of algae. That in turn can harm aquatic life by depleting dissolved oxygen in the water needed by fish and other animals. Excess algae growth can also pose health risks to humans who drink or come in contact with contaminated water due to some algae that may be toxic.
Nutrients can get into water through a variety of ways. SB 358 is limited to "point source" discharging of treated water, such as through a municipal water plant. But non-point sources include runoff from agriculture or other human activities, while nutrients can also enter waters through natural means.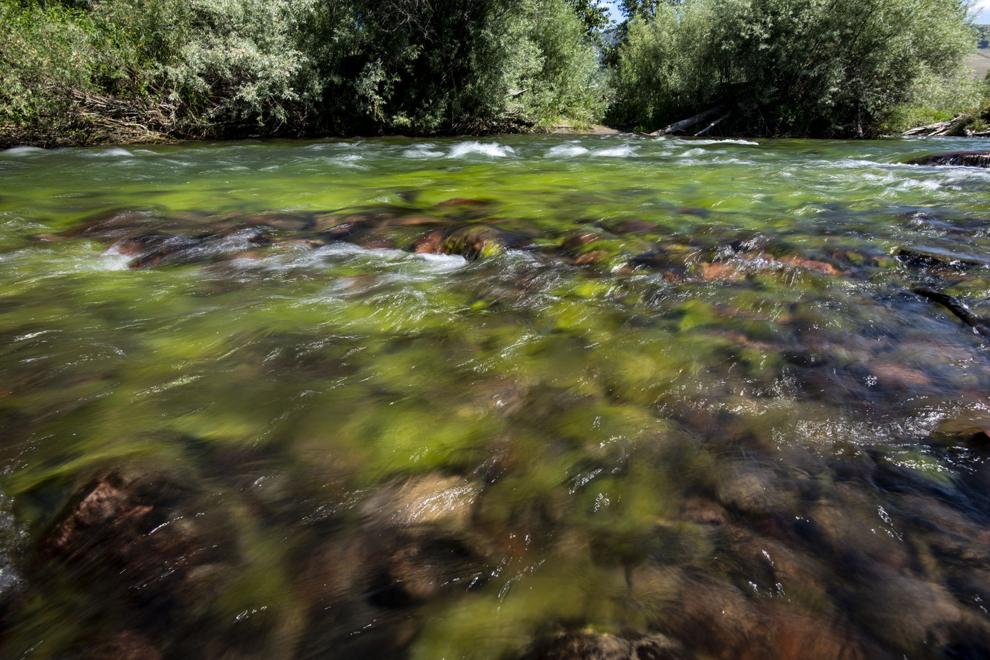 Montana adopted "narrative" standards several decades ago to address concerns about nutrients in waterways. Narrative standards generally look at the effects of excessive nutrients, such as the appearance of algae blooms, oil slicks or other maladies that negatively impact uses of the water.
In 1998 EPA encouraged states to adopt "numeric" nutrient standards. Numeric standards describe measurable quantities of nutrients which are then regulated.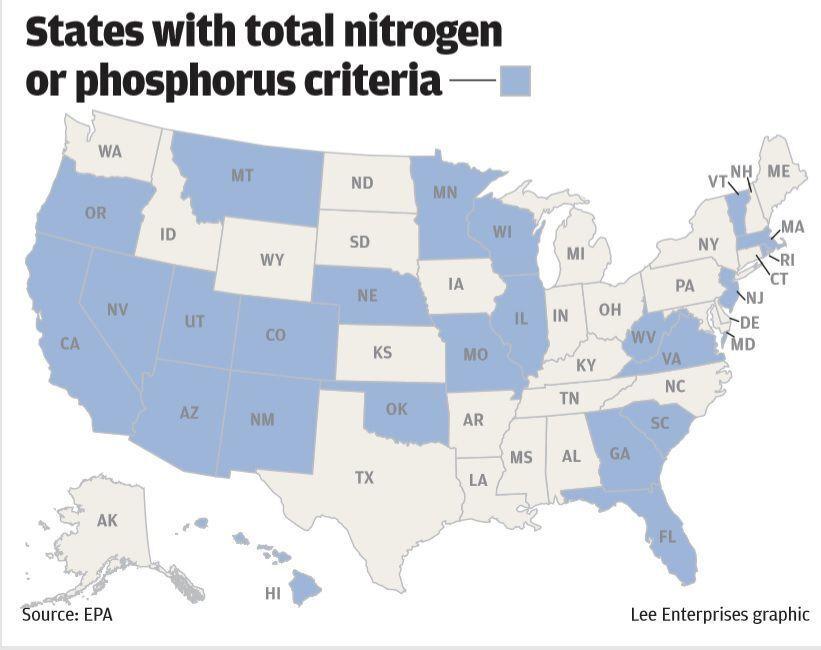 In 2011, Montana lawmakers passed ambitious legislation to drive down nutrients in Montana's waterways. That legislation included a general variance program in recognition of the limits of technology.
Subsequently the Montana Department of Environmental Quality adopted revised rules per the court's order and the case was appealed to the Ninth Circuit. However, EPA rejected those rules, triggering a "nonseverability" clause in the legislation that reverts the numeric standards back to narrative standards.
Upper Missouri Waterkeeper filed a lawsuit challenging EPA's ability to accept the nonseverability clause. The cases have since been combined as proceedings continue at the Ninth Circuit.
SB 358 was introduced close to the transmittal deadline with pledges from Esp to bring amendments in the House. The bill saw support from multiple entities representing permitted dischargers, including the Montana League of Cities and Towns, the Montana Mining Association and Treasure State Resources Association.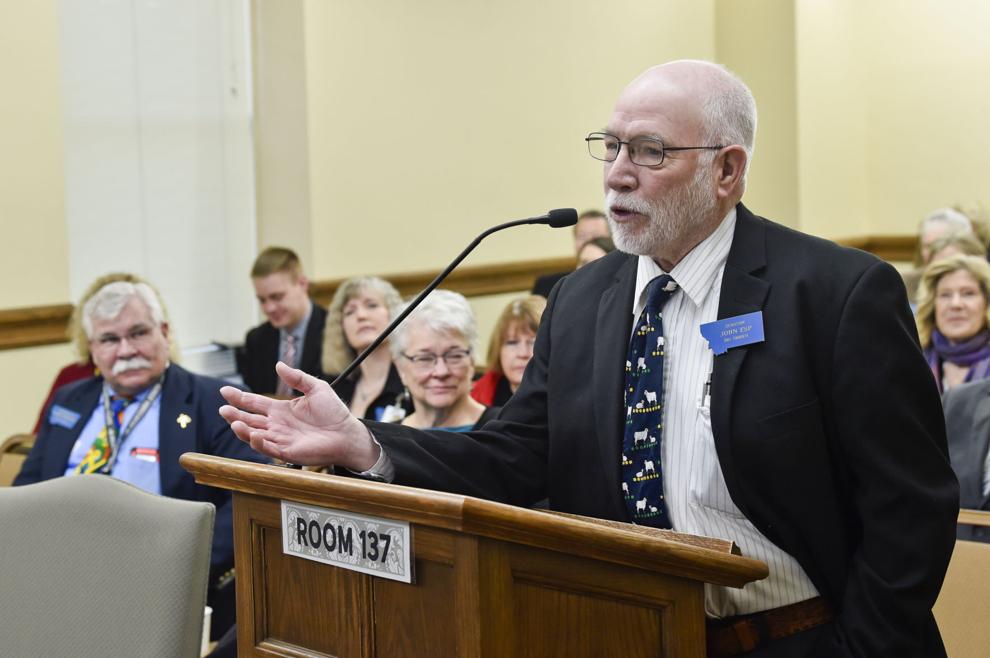 While Montana was a pioneer in adopting numeric standards, all of the neighboring states continued to use narrative standards for Clean Water Act compliance, supporters of the bill said.
Peggy Trank with Treasure State described narrative standards as "less aspiration and more attainable," but still vigorous enough to protect water quality.
Opponents of the bill said it jeopardized the "cooperative federalism" between DEQ and EPA, putting the state into jeopardy of falling out of Clean Water Act compliance.
Guy Alsentzer, executive director of Upper Missouri Waterkeeper, cautioned that narrative standards did not have the same level of accountability, adding "the regulated community has never faithfully implemented" the changes called for with numeric standards to work towards compliance.
DEQ initially opposed SB 358 while in the Senate but shifted to informational witnesses once it made it to the House and the bill began to see revisions.
According to DEQ, reverse osmosis is the only technology available that could potentially meet the final nutrient standards adopted by the state, but the systems are expensive for larger municipalities and likely cost-prohibitive for smaller ones. There is also some dissent among proponents of the bill about the ability for reverse osmosis to even meet some of the nitrogen standards.
In the Senate the bill progressed with support of the GOP majority. As it passed the House it did gain some limited Democratic support, and amendments in the House saw strong concurrence during final votes in the Senate.
The governor cited support from both parties in signing the bill.
"This is a bipartisan initiative that helps bring predictability to water quality standards," a spokesperson for Gianforte said.
With an immediate effective date, DEQ has until March 1 of next year to roll out new narrative standards. To meet that deadline, the state's Nutrient Working Group will meet monthly to draft standards and hear from the public, said Galen Stephens, Water Quality Bureau chief.
"The narrative nutrient standards are developed as part of this effort and we'll make sure we're maintaining our surface water quality and protecting water quality. That's something we stand by and are absolutely committed to and mandated to through the federal Clean Water Act," she said.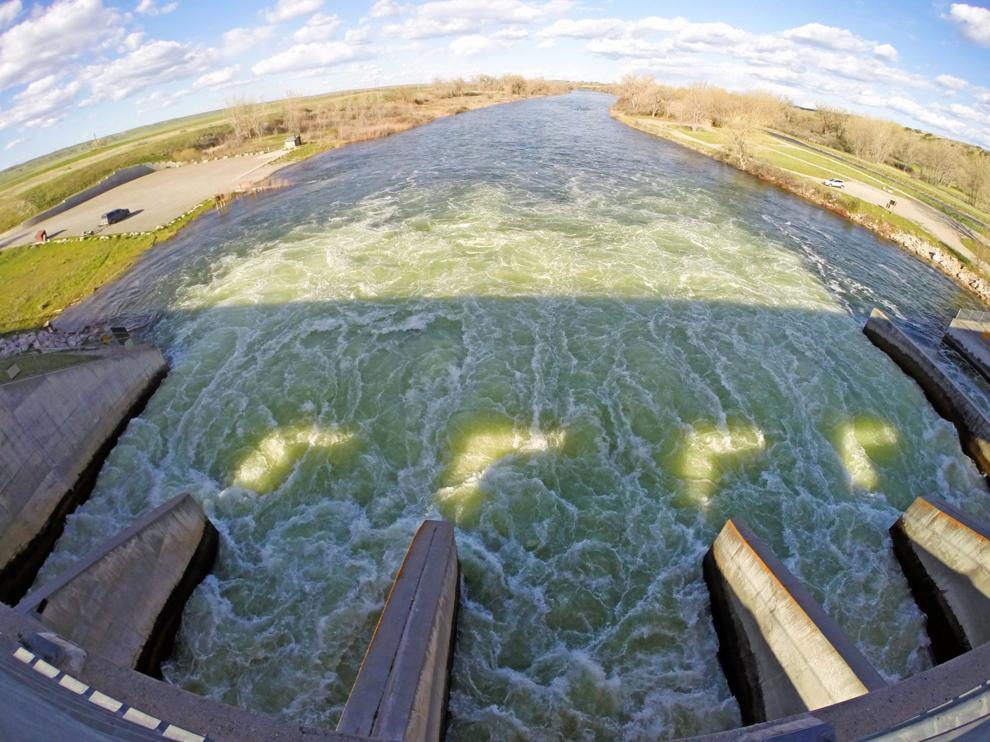 Stephens termed narrative standards as descriptive but still based on the underlying science, such as the amount of nutrients that cause pollution. Rules would describe undesirable conditions, such as algae blooms compromising aquatic or human health.
"That's something to be clear on for sure, our monitoring and assessment program will continue to sample and monitor based on our existing big data set is so we're not losing track of this," she said.
Narratives can also be applied site-specifically, while the numeric standards were applied to larger areas called "ecoregions." SB 358 also creates a new tool for enforcement called "adaptive management plans," where the state may work directly with dischargers to alleviate negative impacts of nutrient pollution.
"There are a lot of pieces for the adaptive management program that still need to be developed, but that will become the tool rather than variances to make sure water quality is being maintained," Stephens said.
Upper Missouri Waterkeeper's petition asks the EPA to disapprove Montana's shift to narrative water quality standards and to impose new numeric standards that comply with federal law. Numeric standards are science-based and proven to be effective while narrative standards are ambiguous and adaptive management plans fail to protect the state's surface waters, the petition contends.
Alsentzer maintains that final authority to approve or deny a state's standards of compliance with the Clean Water Act is clearly vested with the EPA. While other states may have narrative standards, once a state has moved to numeric standards, a state Legislature cannot unilaterally reverse that decision and remain in compliance, he said.
"Once you adopt numeric criteria, which is a far more robust investigation … once that is adopted and EPA approved you can't essentially ignore that body of data," Alsentzer said.
The group felt a petition to EPA was more appropriate at this point than filing a lawsuit in state court, he said, as EPA is duty-bound to enforce compliance with federal law and its role as the final decision maker. SB 358's immediate effective date also posed issues with compliance as it also cuts EPA's role in the decision process.
Montana is not only the first state in the nation to adopt numeric nutrient standards, it's also now the only state to repeal them in favor of narrative standards, Alsentzer pointed out.
DEQ declined to comment on the petition itself, but said under SB 358 it will engaged the state's Nutrient Work Group which includes representation from the EPA as well as interest groups.
Tom Kuglin is the deputy editor for the Lee Newspapers State Bureau. His coverage focuses on outdoors, recreation and natural resources.