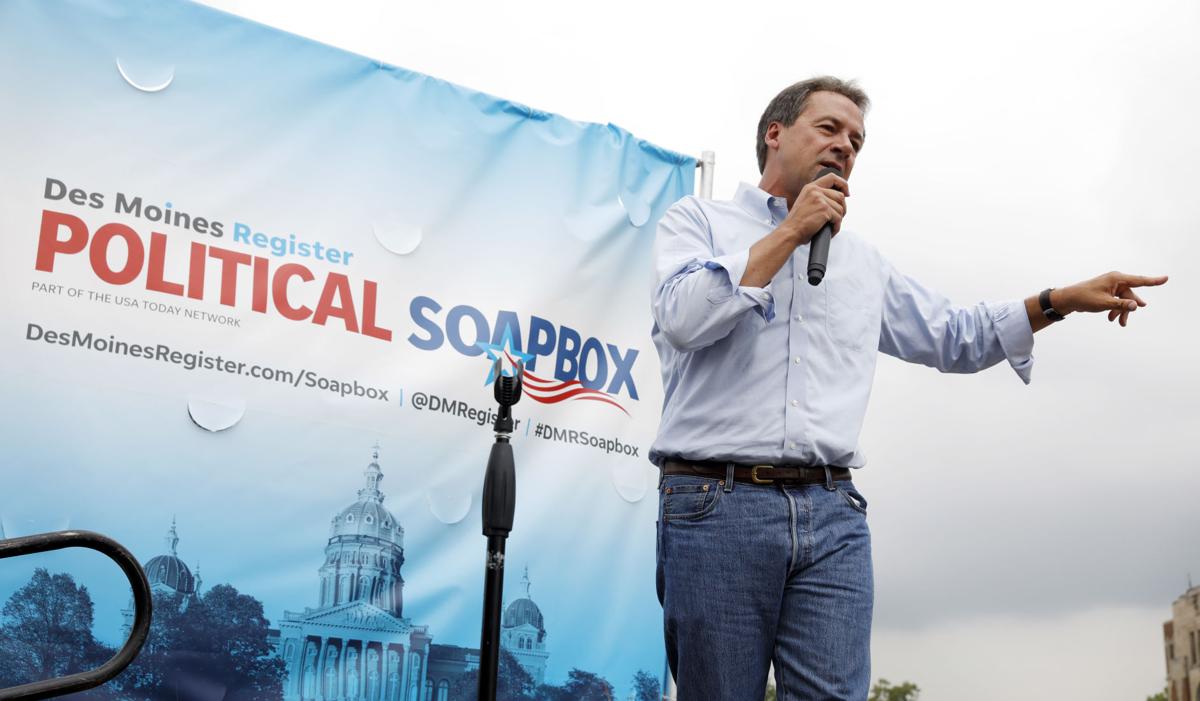 Montana Gov. Steve Bullock said Sunday morning he'd support a ban on semiautomatic firearms.
"If we really step back for a minute, I think most folks, be it in Montana or elsewhere, that are firearms owners want to keep themselves and their families safe."
Semiautomatic firearms have been used in mass shootings around the country, including a school shooting in Parkland, Florida, earlier this year that killed 17. After that shooting, many in Bullock's party have called for a ban and introduced legislation to do so.
On Sunday morning, Ronja Abel, a spokeswoman for Bullock, said the governor sees a ban on assault rifles as protecting safety while preserving the rights of gun owners.
"Gov. Bullock is doing what most Americans are right now — reflecting on how we got to the point where mass shootings are a common event — and trying to find a way to stop it," Abel said. "Like many Montanans, Bullock is a gun owner and a hunter and he personally doesn't see the need for these kinds of firearms for hunting or personal safety.
"There are things we can do to keep guns out the hands of people who shouldn't have them without taking privately owned weapons from those who legally own them."
"Let's focus on what works. Most gun owners are law abiding, yet too often guns get into the wrong hands. That's why the first step ought to be universal background checks and cracking down on straw purchases of guns," Bullock wrote in the opinion piece that first appeared in newspapers that are part of the USA Today Network in May.
In the opinion piece, Bullock described feeling "paralyzed" in the spring of 1994 when he was told his 11-year-old nephew had been shot and killed outside a Butte elementary school. He also wrote about the tradition of hunting in Montana, saying his son shot his first deer last fall while practicing the "fundamentals of fair chase" and following hunter safety principles.
Some see Bullock's changing views on firearms as a shift to better position the two-term governor and former state attorney general for a presidential bid in 2020.
Bullock won re-election in 2016 in a state Republican President Donald Trump won by 20 points that year and told the crowd in Iowa he'd be electable in Trump country. But he sidestepped a question from the crowd asking if he'd run for president in 2020.
"I do have a story of how I've been able to bring people together, and I think that's in part what our country desperately needs," Bullock said. " … Right now what I'm doing is listening and that's honestly as far as it goes."
On Sunday, Bullock said he also wants to see other efforts to reduce gun violence, such as red flag laws and age and magazine restrictions in addition to universal background checks.
"Let's begin with everybody wants to keep themselves and their families safe and let's try to find those values where we can move things forward," Bullock told Tapper.
Abel said those efforts would increase safety swiftly.
"We also need to take steps that would make an immediate impact on keeping kids and families safe including strengthening background checks and NICS; closing gun show loopholes and cracking down on straw purchases of guns; keeping guns away from domestic abusers and passing red flag laws; and looking at age restrictions for certain guns," Abel said.
In his time as governor, starting in 2013, the state Legislature has proposed more than 30 bills related to access to and use of firearms, firearms safety and economic development related to firearms.
Since 1999, nearly 100 pieces of gun-related legislation have been introduced. Most were aimed at loosening restrictions on concealed-carry permits, increasing the number of places guns are allowed, opening up the state's "stand your ground" laws, increasing shooting range funding and enshrining the right to hunt in the Montana Constitution. A high percent of the bills were brought by Republicans; only 17 of the bills were carried by Democrats.