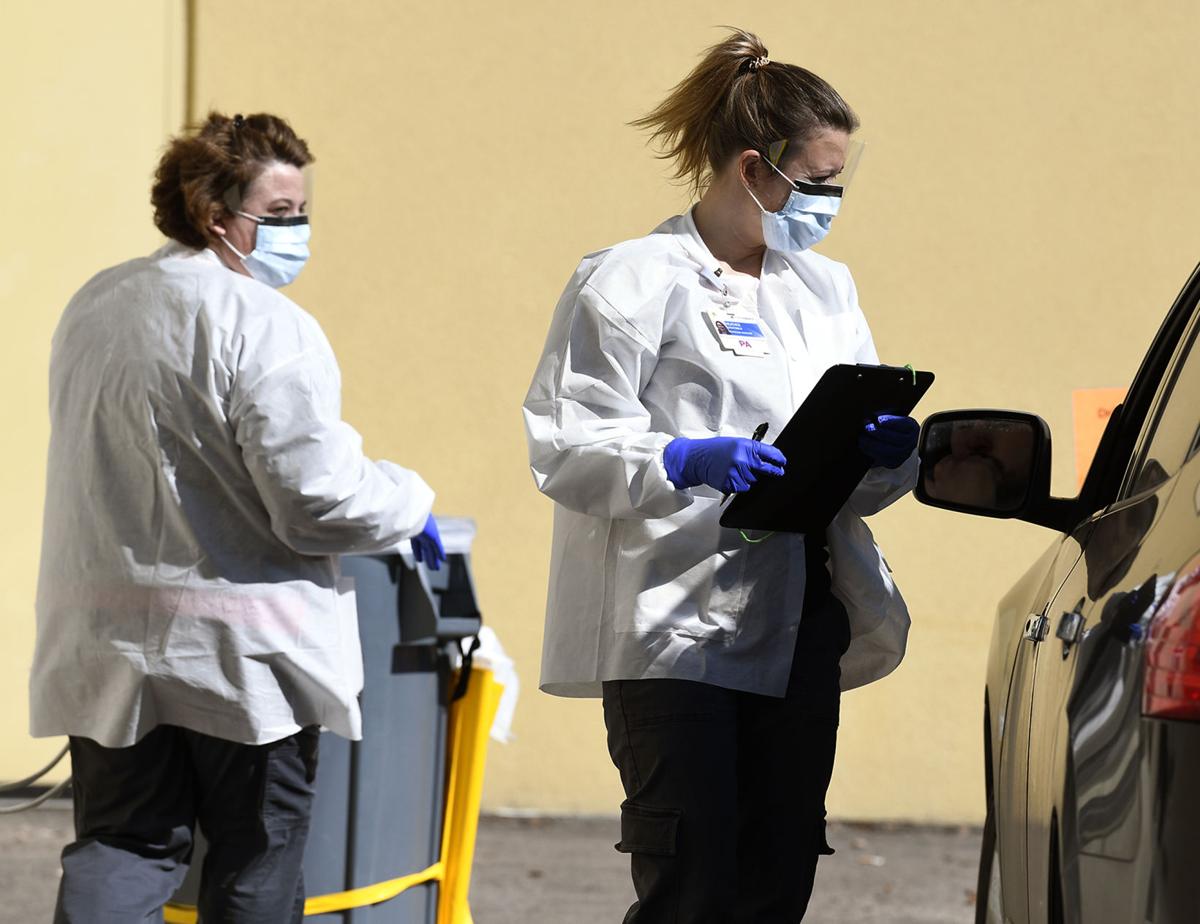 A spokesperson with the state Department of Public Health and Human Services said Sunday state public health officials have been in communication with other areas of Montana and Gallatin County is the only one reporting community spread. Montana reported 31 cases within the state's borders Sunday afternoon.
Community spread means the four newly infected people had no traceable contact with other people who are known to have the virus or been exposed to it. The virus was likely transmitted to them within the Bozeman community, county health officer Matt Kelley said Sunday in a press conference. All the state's major population centers have cases, as well as a few smaller and more rural counties.
Gallatin County has eight cases of COVID-19, the most of any county in the state. All cases before the four confirmed over the weekend were related to travel outside the state or country. However, Kelley said community spread was not unexpected.
Many people in Montana have raised questions about testing and Bullock acknowledged capacity is limited but has emphasized everyone who should be tested will be. Kelley said in response to a question from a reporter Sunday that the approach to testing will not change in Gallatin County due to the evidence of community spread. Kelley added that since there is not a specific treatment for COVID-19, knowing whether a person has it does not change how health care providers care for them. In Montana guidance dictates that testing be prioritized for those who are hospitalized so that health care workers can use necessary personal protective equipment but not waste it if the person does not have the virus, as well as for those who are in high-risk groups and for those who fall ill and have had close contact with someone else who is known to have virus.
Kelley emphasized the most important thing is to prevent further spread by taking recommendations to stay home as much as possible, limit travel to essential trips, avoid groups of people and practice social distancing seriously. He said people may see snippets of positive news about the virus spread, which can help boost morale, but he implored the public not to let those bits of information lead them to turn lax on taking precautions.
"I urge you all to not fall into complacency," Kelley said. 
According to Kelley, complacency is the main thing that allows the virus to spread, causing more preventable cases and deaths. No one has died from COVID-19 in Montana; the first case was reported in the state March 16. Kelley reiterated the need to wash hands frequently and that anyone feeling even mildly sick should self-quarantine.
Kelley said the county has seen "pretty good adherence" to quarantines and other preventative measures and indicated that it wasn't necessarily carelessness that led to community spread.
Get Government & Politics updates in your inbox!
Stay up-to-date on the latest in local and national government and political topics with our newsletter.