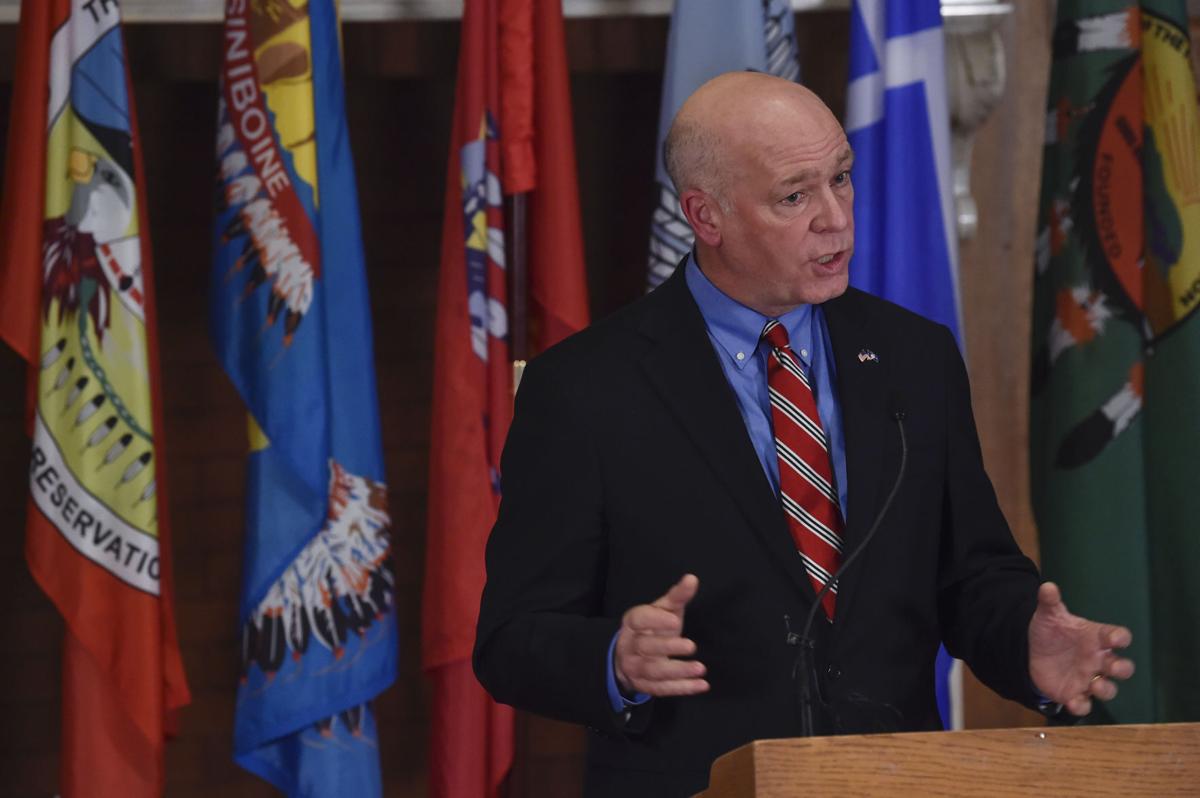 Republican Gov. Greg Gianforte on Tuesday announced Adam Meier, former secretary of the Kentucky Cabinet for Health and Family Services, as his pick to lead the Montana Department of Public Health and Human Services.
Gianforte described his nomination as a "change agent" and in a press release on Tuesday focused on Meier's work in innovating state agencies.
Meier was with the Kentucky state health department from May 2018 through December 2019, during which time the agency saw many "cross-cabinet" reforms in health policy, child welfare, substance use disorder response and public benefits delivery, according to a release from Gianforte's office on Tuesday. The Kentucky health department oversaw more than 8,000 employees and worked with a budget of over $14 billion.
Meier also served as deputy chief of staff to Kentucky Gov. Matt Bevin and as a contracting officer for the U.S. Environmental Protection Agency. More recently, Meier is a partner and senior policy consultant at Connecting the Dots Policy Solutions, which works on innovating policies in health care, education and workforce development, among others.
Meier's nomination must be confirmed by the Senate. 
"As Montana continues to confront the pandemic and the epidemic of addiction and drug use, an innovative, solutions-oriented Department of Public Health and Human Services has never been more important," Gianforte said in the release. "With his strong background as an effective leader and change agent, Adam will bring greater transparency, accountability and efficiency to DPHHS as it serves Montanans."
Shortly after winning the election in November, Gianforte announced he had formed a task force to find the next head of the health department. Days earlier, Sheila Hogan, who had been the DPHHS director under Democratic Gov. Steve Bullock, announced she was leaving that position to take a new job at the state Department of Administration. 
Twice in Meier's tenure at the Kentucky Cabinet for Health and Human Services, which oversees Medicaid, a federal judge rejected the Kentucky governor's efforts to add work requirements and other rules on "able-bodied" adults covered by Medicaid; Meier called the second ruling illogical, the Courier Journal reported.
Meier's nomination on Tuesday came with applause from Gianforte's budget director Kurt Alme, the Health and Family Services Committee Chair in the Kentucky House of Representatives Kimberly Moser and Marilynn Bartlett, a senior policy fellow with the National Academy of State Health Policy.
"I am humbled and honored to join the outstanding team Governor Gianforte has assembled, along with the dedicated and talented DPHHS workforce," Meier said in the release. "Together, along with other key stakeholders, we will work to build a more cohesive and effective health and human services ecosystem and improve outcomes for Montana's most vulnerable citizens."