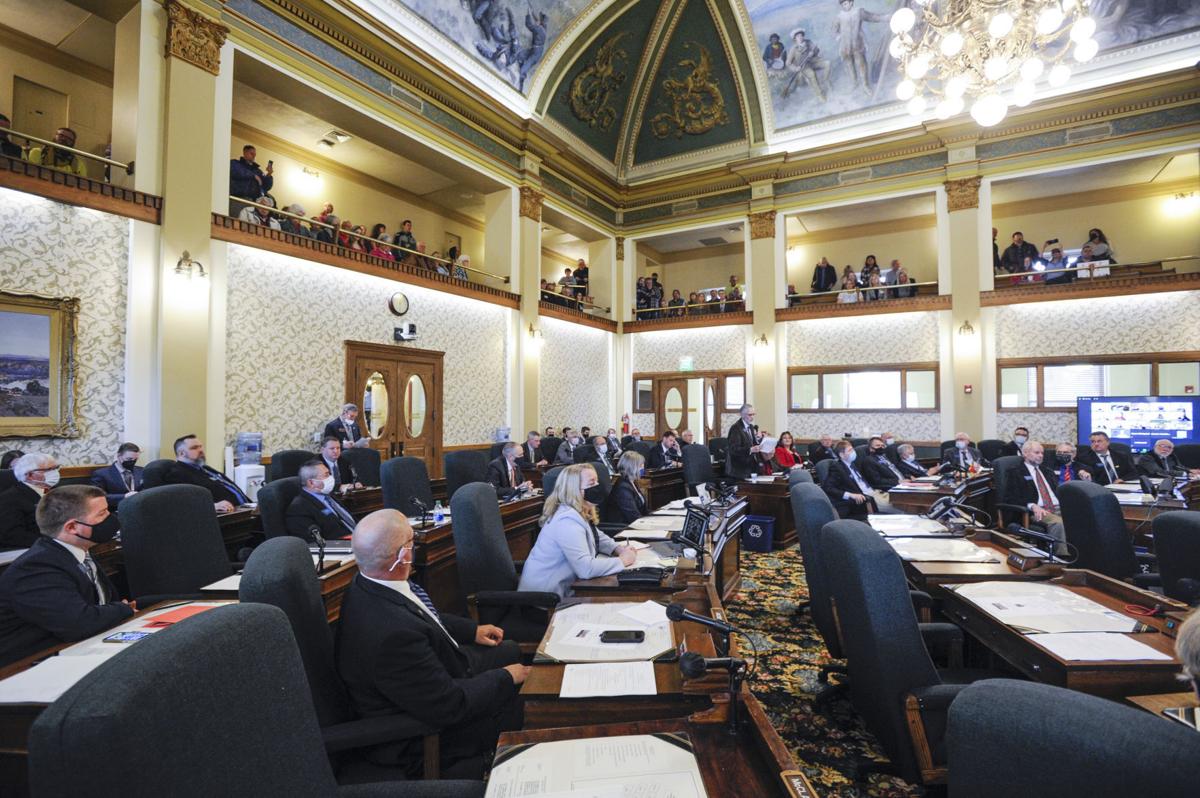 All the Senate Republicans backed Senate Bill 100, while all Democrats opposed it in a 31-19 vote.
The bill, carried by Sen. Cary Smith, R-Billings, would increase the ways the Department of Public Health and Human Services verifies people are qualified for several public assistance programs.
Beyond tax and wage data, the department would contract with a third-party vendor to also review arrest and incarceration information, immigration status, housing assistance payments, emergency utility payments, child care services information, information from external vendors such as LexisNexis and Equifax, and more.
Smith said the bill is meant to eliminate fraud in state-administered programs including Medicaid, Medicaid expansion, the Supplemental Nutrition Assistance Program, the Children's Health Insurance Program and the Temporary Assistance for Needy Families Program.
"The bill does not create new requirements for somebody to be on one of these programs," Smith said. "It does not make an attempt to get rid of people on the program unless they do not qualify for the program."
A fiscal note estimated 50 cases of suspected welfare fraud would be referred to the Department of Justice each year, which is how those occurrences are handled now. The bill would review eligibility every six months, essentially ending the state's continuous eligibly provisions for some programs.
Sen. Jenn Gross, a Billings Democrat, said the bill increase bureaucratic red tape and grows government by adding another program that the health department would have to implement.
"For what? To spend more taxpayer money to look for a handful of suspected cases of fraud?" Gross asked.
The bill was referred Tuesday to the Senate Finance and Claims Committee, where it's set for a hearing Thursday.