A House committee Tuesday tabled without discussion a proposal to abolish the death penalty in Montana.
Since 2015, Montana has been unable to carry out an execution because of a district court judge's order that barred the state from using one drug in its lethal injection cocktail, although another bill to allow the state to expand its methods has already passed the House this session.
On Tuesday, Rep. Ed Stafman, D-Bozeman, introduced the perennial bill to abolish the death penalty in Montana. After more than an hour of testimony during a marathon week for the House Judiciary Committee's condensed bill schedule, Rep. Dennis Lenz, R-Billings, motioned to table the bill before any debate got underway between committee members. The motion to table House Bill 335 passed mostly along party lines, 11-8. In the last two sessions, the same proposal — these iterations brought by Republican lawmakers — met the same fate.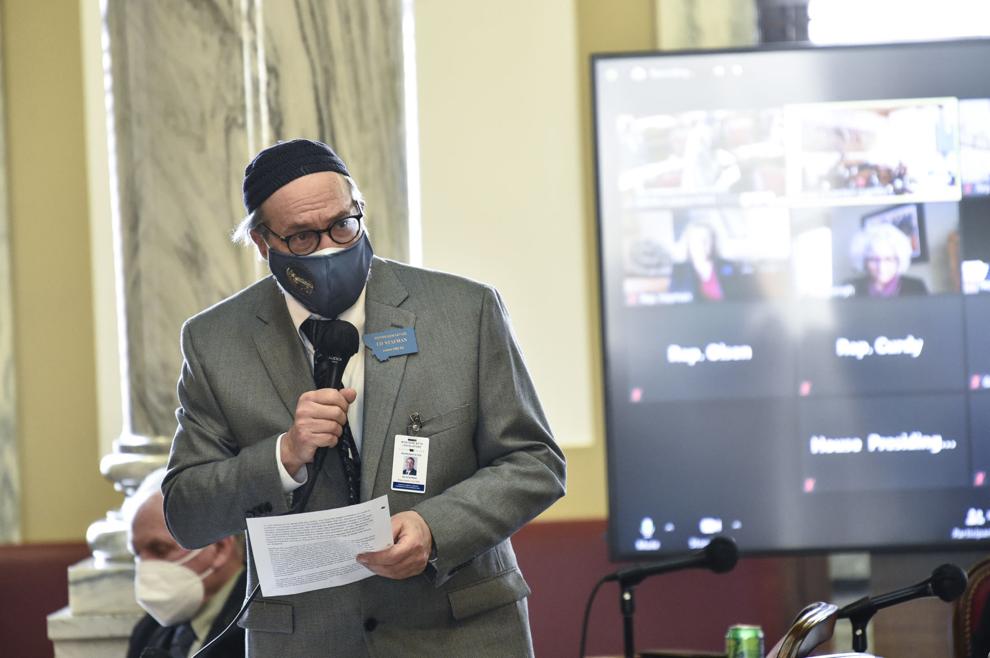 Stafman's bill would have replaced every mention of the death penalty in state law with a lifetime prison term without the possibility of parole. His bid to the committee to end capital punishment hung, in part, on the expense; each death penalty case averages at $2.1 million in costs to the state, he said. Studies by other states have found costs as high as $10 million for a death penalty case.
Prosecutors in Gallatin and Broadwater counties said they believed crimes do exist that warrant the death penalty. Gallatin County Attorney Marty Lambert also said he believes the cost of such a consequence is justified in certain cases, especially after a protracted process in which county prosecutors and the Attorney General's Office determine if the case is worth the undertaking. 
"I think a cop killer always ought to face the death penalty," Lambert said.
Stafman also echoed many supporters of the proposal, who said the death penalty risks executing those who have later been exonerated. More than 170 people nationally who have been convicted and sentenced to death have later been found to be innocent through modern tools such as DNA testing, said Montana Innocence Project Executive Director Amy Sings In The Timber.
"These heinous crimes you want to reserve it for, they may be heinous but it may not be the person who did it," Stafman told the committee.
Following some striking testimony from faith leaders, prosecutors and public defenders on Tuesday, no lawmaker prodded for further discussion between committee members before the bill was tabled. 
"Nobody had their hands up, Democrat or Republican," committee chair Barry Usher, a Republican representative who represents rural Yellowstone and Musselshell counties, said after the hearing.
House Bill 244, which would allow the Montana Department of Corrections to use any substance "sufficient to cause death" in the lethal injection process, was moved to the House Appropriations Committee last week. The bill had the support in the House Judiciary Committee of Montana Attorney General Austin Knudsen, a Republican elected last November.