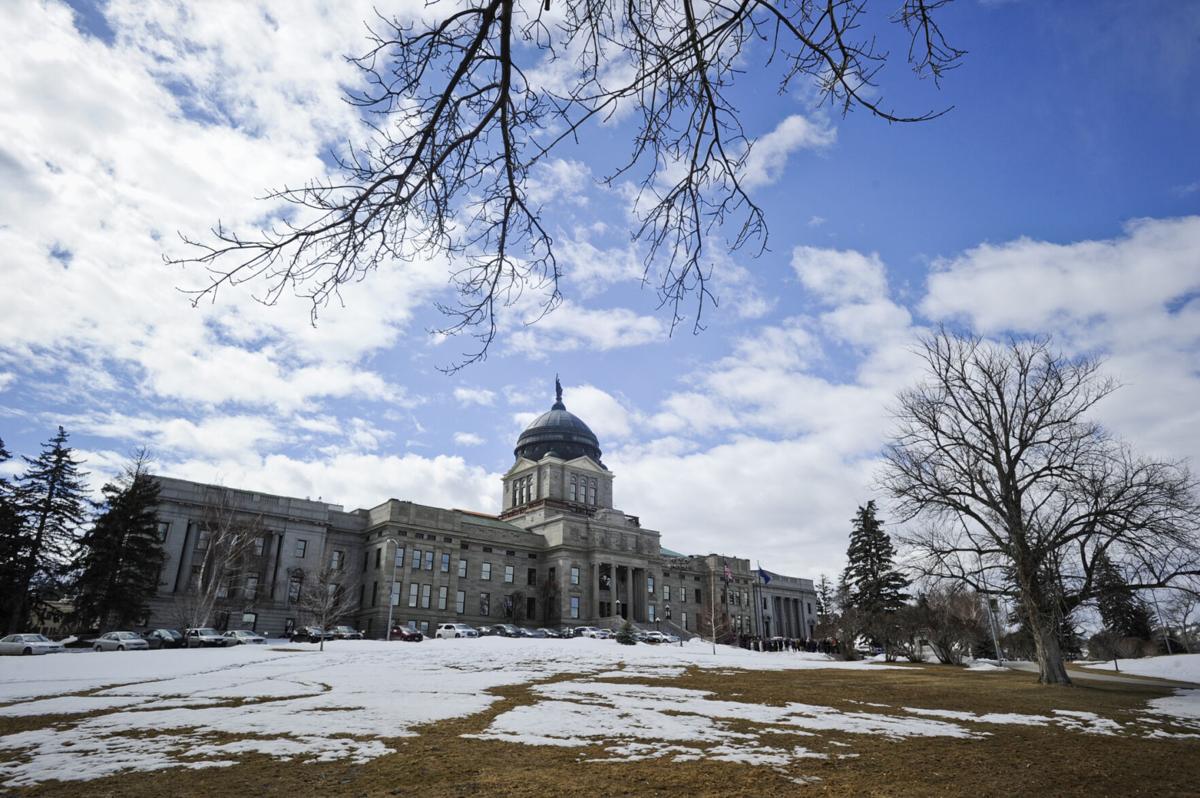 Montana lawmakers on Wednesday voted to drop the revenue estimate they'll use to build the state budget by about $102 million.
"I would prefer to stay very conservative," said Rep. Becky Beard, R-Elliston, who brought the motion to lower the revenue estimate.
Legislators use revenue estimates as a starting point when crafting the state budget. The Legislative Fiscal Division produces one estimate, and the governor's budget office releases another. The two predictions typically vary by a few percentage points.
This year, the Legislature's estimate was more optimistic than the governor's by about $154 million, or about 2%, before Beard's motion to lower the Legislature's numbers.
The estimate OK'd by lawmakers Thursday puts general fund revenue at about $2.469 billion in the 2021 fiscal year, $2.538 billion in the 2022 fiscal year and $2.468 billion in the 2023 fiscal year.
The Legislative Fiscal Division initially predicated a decease in revenues in fiscal year 2021, dropping 1.2% from the year prior. After that, it predicted modest growth of 2.7% the following year and 4.3% the year after that.
Ryan Evans, an assistant budget director with governor's Office of Budget and Program Planning, said though the state and country look better economically than what was predicted early in the pandemic last spring, there are still concerning signs.
Federal aid efforts such as money from the Coronavirus Aid, Relief and Economic Security Act and Paycheck Protection Program helped "plug the gap," but the risk of a double-dip recession is also increasing.
The long-term economic fallout from the virus is still unknown, Evans said, especially since it's not yet clear when a vaccine would facilitate the return to more-normal life.
"I do think we have a raised level of uncertainty," Evans said, adding that the best way to manage that risk is reserve funds. He pointed to a high ending-fund balance, a full budget stabilization reserve fund and fire fund filled to the maximum going into the pandemic.
"We were poised to be able to handle it. We continue to be able to manage it," Evans said.
Last week, outgoing Democratic Gov. Steve Bullock released his $12.6 billion lame-duck budget, which incoming Republican Gov.-elect Greg Gianforte will amend after taking office.
Bullock's budget proposes to leave $251 million as an ending fund balance, along with $85 million in the state's fire fund and $40 million in the budget stabilization reserve fund.
Get Government & Politics updates in your inbox!
Stay up-to-date on the latest in local and national government and political topics with our newsletter.