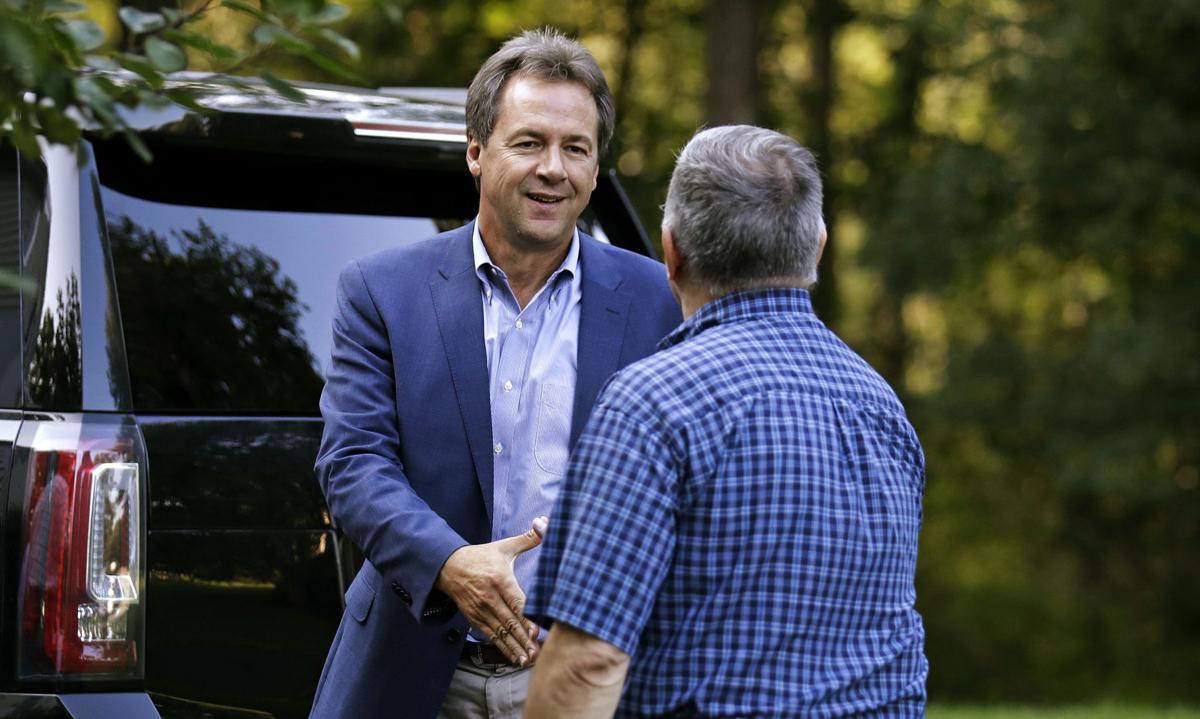 Bullock is one of two dozen Democrats seeking the party's nomination to run for president next year. He was nearly the last (for now) candidate to enter the race, in mid-May, and did not meet the Democratic National Committee's thresholds to be one of 20 candidates to appear in two nights of debates in Miami, Florida, this week.
Instead he held meet-and-greet events and televised town halls — one on Wednesday in Iowa, whose caucus Feb. 3 is the first in the nation to weigh in on Democratic candidates, and another town hall Thursday in New Hampshire, which holds the first Democratic primary Feb. 11.
"Even though I'm not on that debate stage, I'm in the first-in-the-nation primary (state) and the folks of New Hampshire are the ones that are going to decide this election, not necessarily the debates," Bullock said Thursday.
While Bullock fielded much of the same questions — about immigration, climate change and health care — the 20 candidates who made the debate cut answered Wednesday and Thursday, he did it to a much smaller audience.
That could hurt him, but it might not be the end of the world, said Jeremy Johnson, a political scientist at Carroll College in Helena.
"It'd be better to be in the debates than to not be in the debates, but certainly holding a town hall in New Hampshire makes a lot of sense," Johnson said.
Johnson pointed out the party debates in Florida had a crowded stage — 10 candidates a night — making it hard to stand out.
"I suspect that the debate performance from last night will be largely forgotten after tonight's debate," Johnson said Thursday, adding that Bullock was not likely to rise above the rest of the group.
"When you have so many candidates, it's just hard if you're not polling well to get a lot of attention."
Doing well in the early party contests in Iowa and New Hampshire to select a presidential nominee would help Bullock more than anything else, Johnson said, though only time will tell if his strategy now pays off.
"There is precedent for Democrats who are not polling well to come back," Johnson said, pointing to former Secretary of State John Kerry, who was trailing in 2004 early but became the nominee in that election. Bullock is capturing about 1% in some polls.
The lay of the land, though, is different with so many candidates this year, Johnson said.
Bullock is hoping he'll be able to pull off an ascent, as he told New Hampshire voters Thursday.
"We still have a long way to go throughout this election," Bullock said.
Get Government & Politics updates in your inbox!
Stay up-to-date on the latest in local and national government and political topics with our newsletter.