The first half of the 2021 Legislature has seen a number of attempts to revise to how judges reach the bench. The House on Saturday endorsed a bill backed by Gov. Greg Gianforte to give the governor direct appointment power to fill judicial vacancies. That bill, Senate Bill 140, passed the House on third reading Monday, solidifying the proposal's path to the governor's desk in the coming days. 
Several components of the judicial system — judges, attorneys, the state bar association — opposed the elections bill, House Bill 355 by Rep. Scot Kerns, R-Great Falls. Opponents urged lawmakers to consider the consequences of campaign donors having branded judges who succeed on the ballot.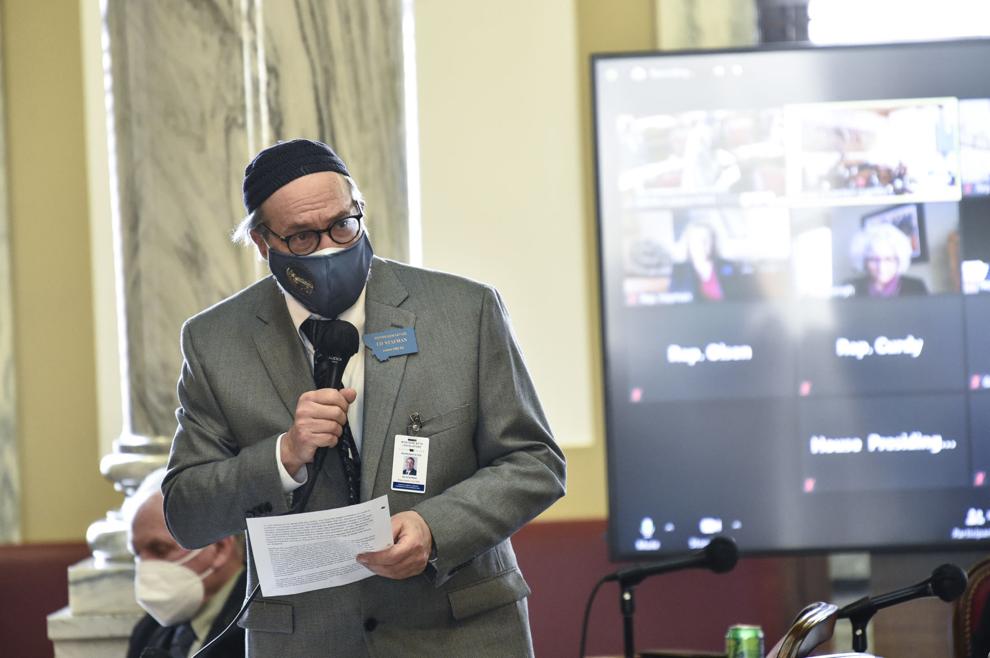 Supporters argued the measure was a "transparency" effort to give voters a better understanding of the candidates. Rep. John Fuller, R-Whitefish, said he agreed with the notion that judges can compartmentalize their beliefs when deciding a case, but said before those attorneys reach the bench like the Supreme Court, "the people have the right to determine which label they should be associated with."
Rep. Ed Stafman, D-Bozeman, said he opposed the bill because one of the highest priorities he gathered from voters in his district was to cool the political rhetoric.
"The political divide is tearing this country apart," Stafman said. "In our district, Democrats and Republicans alike, they want to change this."
The bill went down on a 44-56 vote on second reading. The House could attempt to revive it before a transmittal deadline this week.